Quinta do Noval
Tawny 20 Year Old Port NV
Douro Valley, Portugal
Noval 20 year old Tawny is a blend of old Ports from different vintages that have matured in oak casks, with an average age of 20 years. Irresistible freshness with all the complexity of age. Harmonious and balanced, fine, elegant and long, with all the aromatic complexity typical of Noval Tawny Ports.
A few important points to make up front that set Noval apart: the wine is 100% estate, and 100% trodden by foot. There are other critical points to making the Noval 20 Year Old so exceptional, but the fact the fruit is of the highest possible quality and handled so gently is at the very core.
VINEYARD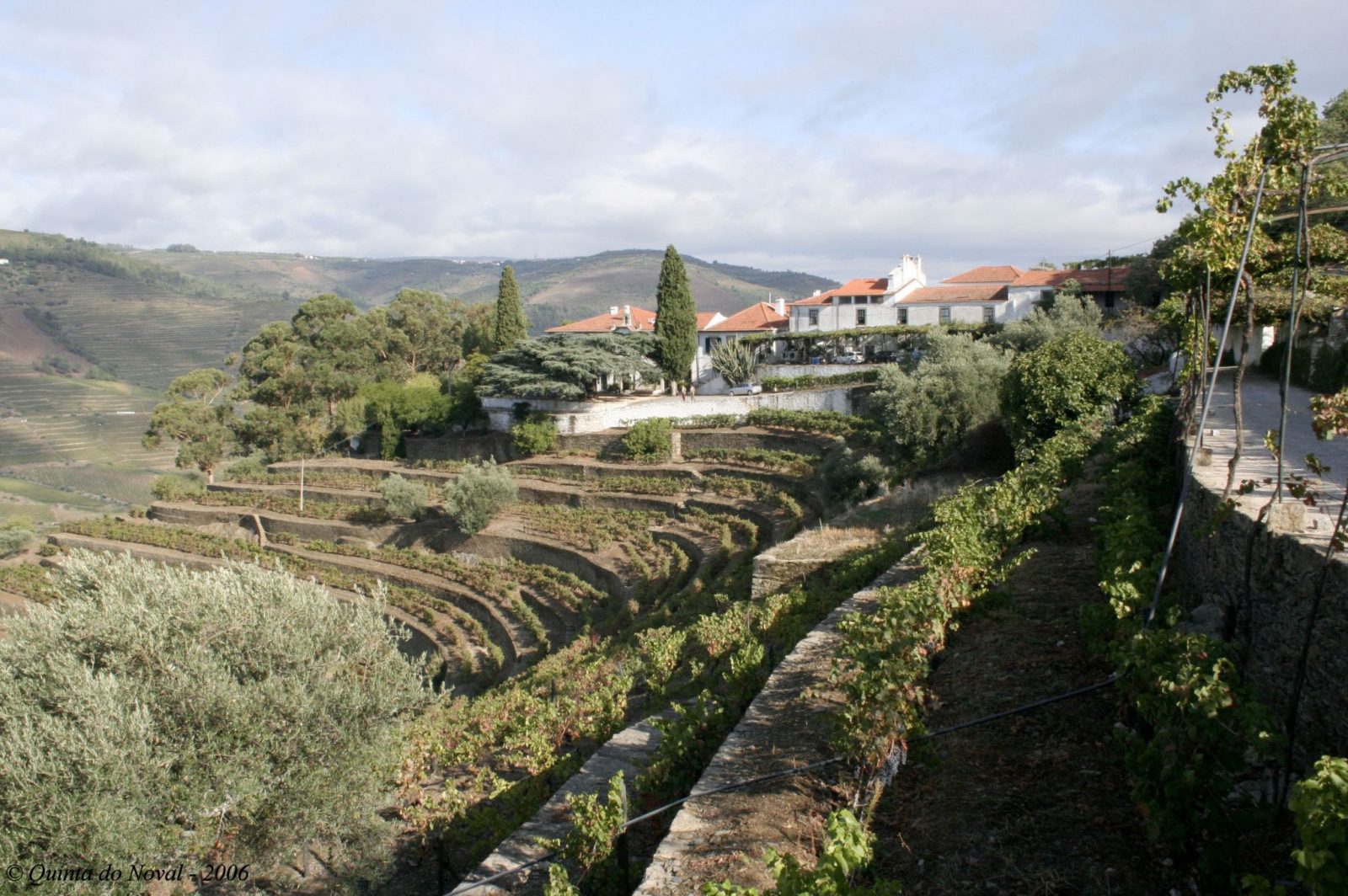 The 20 Year Old Tawny comes 100% from estate-grown grapes, again a vineyard-based approach that is rare in the region. Touriga Nacional, Tinta Roriz, Touriga Franca and Tinta Barroca are the major grape varieties in the blend because these higher quality varieties are what is planted throughout the vineyard due to the major re-planting project of the early 1990s. At this age, the fruit at the estate is entering the prime of quality.
WINEMAKING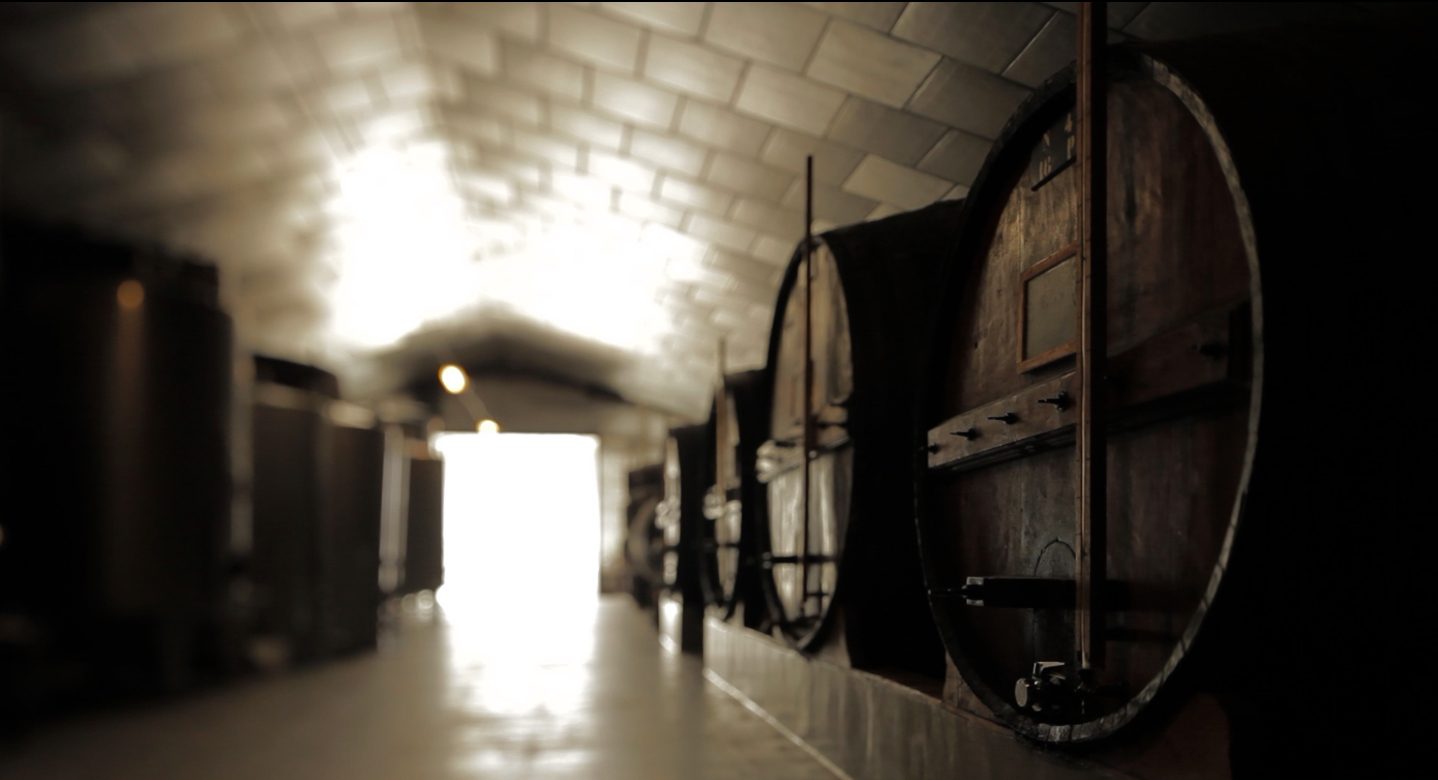 The grapes are all trodden by foot in the lagares at Quinta do Noval, a traditional, costly and rare approach. The wines used for the blends have an average age of 20 years and were aged in old oak barrels of 640 liters.
TASTING NOTE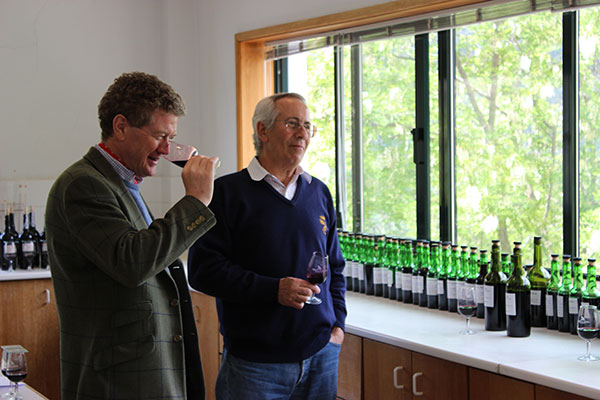 The wine displays classic Tawny color, with golden highlights, and an ethereal bouquet, typical of Noval Tawny ports. Elegant, velvety and concentrated on the palate, it has an attractive, complex, and lingering finish.
After the 10 Year Old, it shows increasing characteristics of nuts, dried fruits and spices, as well as increasing complexity.
Appellation
Douro Valley, Portugal
Suggested Retail Price
$100

Decanter - "Set up in 1715, Noval is the only historic Port wine shipper to bear the name of its quinta. Its declaration of 1931 as a vintage year – arguably the greatest vintage of the 20th century – helped establish Quinta do Noval as a famous Port house. Grapes for this tawny are foot-trodden, creating a suitable must for fermentation which is later pressed in large stone vats, called lagares. RM Savoury on the nose and palate. A little toasted and baked but rather lovely, with a dry finish. RS Warm aromas of baked fruit, toast and honey, along with some caramel and hazelnut. Nicely proportioned and uniform yet complex, with a long, lip-smacking finish. DW Caramel dominates the front palate here, while a marked sweetness punctuated by leather and iodine characters create excellent mid-palate weight and expression, with a note of baked orange completing the finale. A sweeter style, but convincing with it."

Wine Spectator - "This is a shade darker and richer than its peers, with warm toffee, hazelnut cream, roasted vanilla, cinnamon and walnut husk leading the way, backed by halva, pistachio oil and dried fig details. Lush through the finish, with the walnut hint lingering long enough for all the elements to fall in line. An exotic tawny. Drink now. 140 cases imported." - Wine Spectator
Other Wines by this Producer

Douro Valley
Colheita is a Vintage Tawny Port. Wheras Tawnies with an indication of age show the house style, Vintage Tawnies show the personality of the vintage year. Colheita spends its entire life in barrel until the moment of bottling. On the nose they are fresh, powerful and fruit-forward, with balanced acidity. On the palate they have a nutty, oxidized character with a seductively smooth finish. 

Douro Valley, Portugal
The style of Noval BLACK is entirely about emphasizing the quality of this fruit, through use of estate fruit, gentle handling (including foot treading), and vinification aiming for transparency.  You could say it is the most wine-like of ruby reserve ports, and that is the secret to its flexibility, in cocktails, chilled, and even on ice.

Douro Valley, Portugal
Noval 10 year old Tawny is a blend of old Ports from different vintages that have matured in oak casks, with an average age of 10 years.  It's a perfect expression of the Noval Tawny style. It has acquired the classical attributes of an old Tawny Port, while at the same time retaining much of the freshness and fruit of its youth. 

Douro Valley, Portugal
Noval was the first port house to introduce blended tawnies with an indication of average age. Their eldest offering, the Noval Tawny 40 Year Old Port, is a remarkable representation of the quintessence of the Noval Tawny style: a profoundly concentrated and complex old wine, the memory of the house.

Quinta do Noval Vintage Port is characterised by its purity of fruit and a fine, delicate quality that is typical of the wines of the property in general, but which finds its most remarkable and enduring expression in the Vintage Ports.

Douro Valley, Portugal
The legend. A small area at the heart of the Quinta do Noval vineyard planted with ungrafted vines and untouched by phylloxera. 

Douro Valley, Portugal
This wine is a remarkable example of the Noval style. Treated exactly like a Vintage Port with only noble grape varieties that sourced exclusively from estate vineyards, trodden by foot and unfiltered. This expression differs in its extended aging, seeing five years in casks instead of the typical two years for Vintage Ports. Definitely an LBV with a difference, this wine has fine structured tannins, great freshness and purity of fruit. It is delicious to drink today, but will age beautifully in its bottle.

Douro Valley, Portugal
Charm and accessibility in an authentically Douro style. Named after the emblematic cedar tree that dominates the terrace of Quinta do Noval, Cedro do Noval is an authentic expression of the Douro.

Douro Valley, Portugal
Named after the emblematic cedar tree that dominates Quinta do Noval's terrace, Cedro do Noval is an authentic expression of the Douro. It is made at Quinta do Noval using carefully selected grapes 100 % grown on the highest steeply terraced vineyards of Quinta do Noval, in the heart of the Douro Valley, in Northern Portugal.