Champagne Bollinger
Rosé NV
Champagne, France
In the same way that Special Cuvée stands apart from non-vintage Champagnes, Bollinger Rosé is an exception for Rosé Champagnes. What is more, it is a relative secret, as Bollinger did not release a non-vintage Rosé until 2008 and the quantity produced is quite limited. The wine begins as  Special Cuvée and then Bollinger's specialty as  the  Pinot Noir producer in Champagne takes center stage, as the red fruits that join the conversation dance vibrantly, the finish has just a hint of perfectly repeat tannin, and the deep complexity of the wine shines through transparently.
Bollinger is the producer most associated with a single grape variety in Champagne, namely Pinot Noir. This more difficult grape to grow makes up a minimum of 60% of all of Bollinger's Champagne. The harmony of Pinot Noir's richness and elegance plays a large part in the Rosé's distinct profile, the ripe red berries and powerful impact a clear signature. Then there is the other association that Bollinger is so well known for: winemaking in barrel. As virtually every Champagne producer in the latter half of the 20th century moved to fermenting in large lots in stainless steel tanks, Bollinger persisted to oversee fermentation barrel by barrel for all vintage Champagnes and a remarkable 30% of the Rosé. Why? Because the development of flavors becomes so much more complex, and the texture rounder and silkier. A third Bollinger specialty is the aging of Champagnes. Most Champagnes on the market are primarily made up of the most recently harvested vintage before requirements to age in bottle. Bollinger is primarily made up of Champagnes that are not from the most recent vintage, and in the end a newly released bottle of Bollinger is around 7-8 years old. A fourth – and utterly distinct – practice at Bollinger is the use of Reserve Magnums. The best vineyards will be aged under cork in magnum for up to 15 years, and hand disgorged into the final blend to bring the aromas and flavors only a great aged Champagne can display, notes such as truffles, ginger and walnuts.
So you have it all: the freshness that Champagne brings naturally, the secondary notes as the fruit character becomes riper and savory and spicy notes enter, and the third level, when fruit becomes almost crystallized, texture becomes like velvet, and the glass in front of you brings meaning to you and with those you have chosen to share. Then, because of the quality, density and power of Bollinger's still red Pinot, only 5-6% of red wine is added to make the Rosé, less than half (or even a third) what you find in typical Rosé Champagnes. We like to say: "Fresh as a Rosé, balanced as a Bollinger."
Vineyard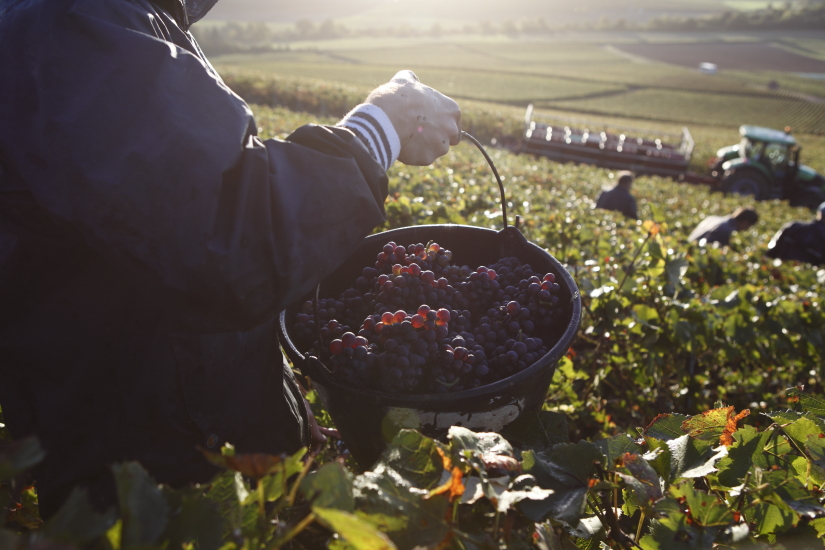 In total the wine is based on Pinot Noir (62%), and contains 24% Chardonnay and 14% Meunier, on average. Over 85% of the grapes are sourced from a combination Grand Cru and Premier Cru villages. Bollinger's vineyards are the source for over 60% of their production, as was laid down as a minimum in a quality charter written several decades ago. Additionally, Bollinger was accredited with a "High Environmental Value" certification in 2012 (more here).
Winemaking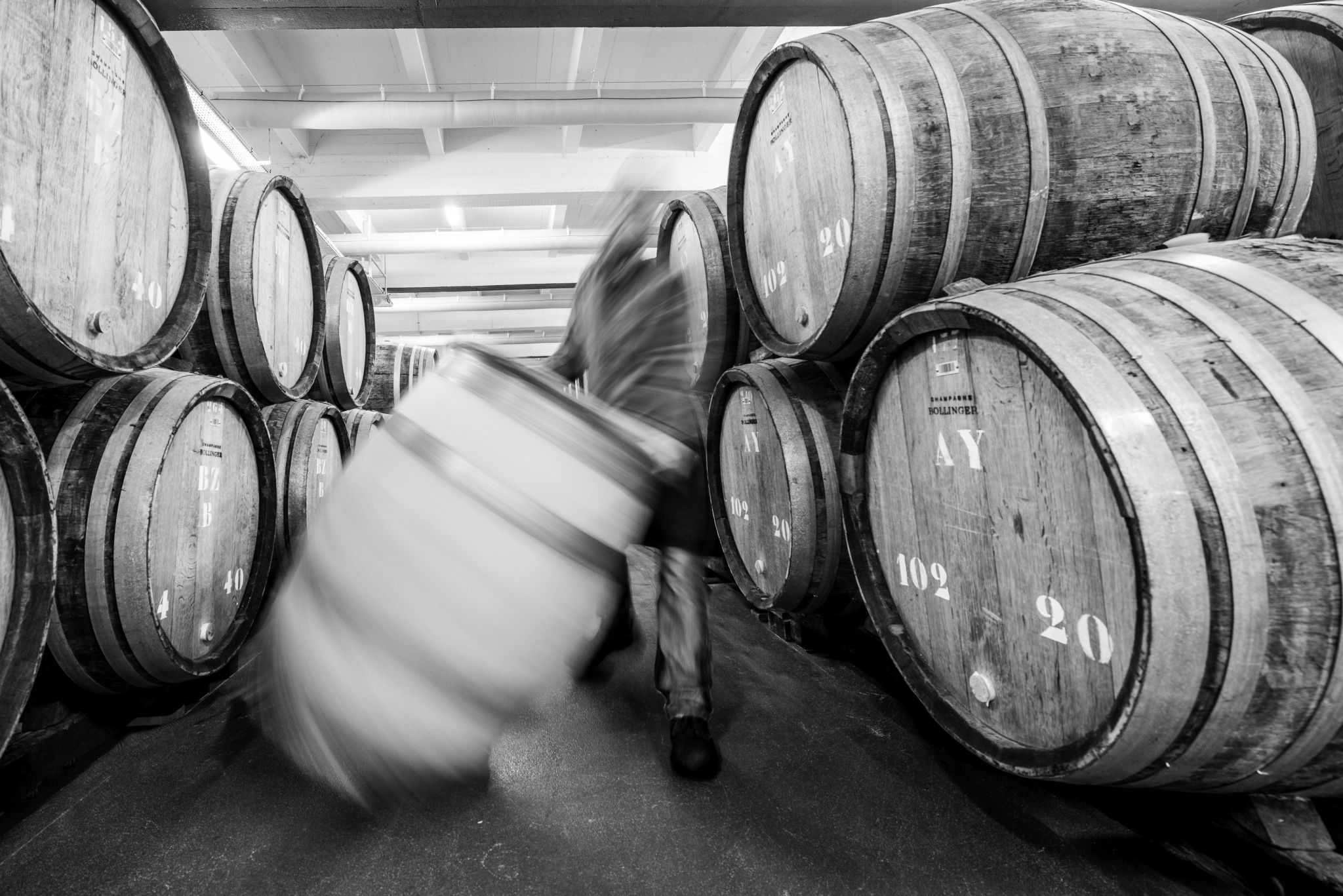 The wine starts with a base of Special Cuvée: complex and full bodied, perfectly balanced with fresh acidity and a texture that only time can lend, creating a harmony of richness and elegance. 30% of the base wine is vinified in used oak barrels of 228 liters, with some 400 liter casks up to 40 years old. The wine will have matured for 30-36 months on the lees, with a final blend of 50% reserve wines, and 5-10% of the blend consisting of reserve wines 5-15 years of age kept in magnum under cork. This totally unique, laborious process (each magnum is disgorged by hand to be blended) results in wines with a vast spectrum of aromas and flavors, and an unmatched texture. Then, because of the quality and power of Bollinger's still red Pinot, only 5-6% of red wine is added, less than half (or even a third) what you find in typical Rosé Champagnes. The red wine is made in a Burgundian fashion, with minimal handling with a pure structure and fruit the objective. It sees 8 months in barrel. The dosage is 7-8 grams per liter.
Tasting Note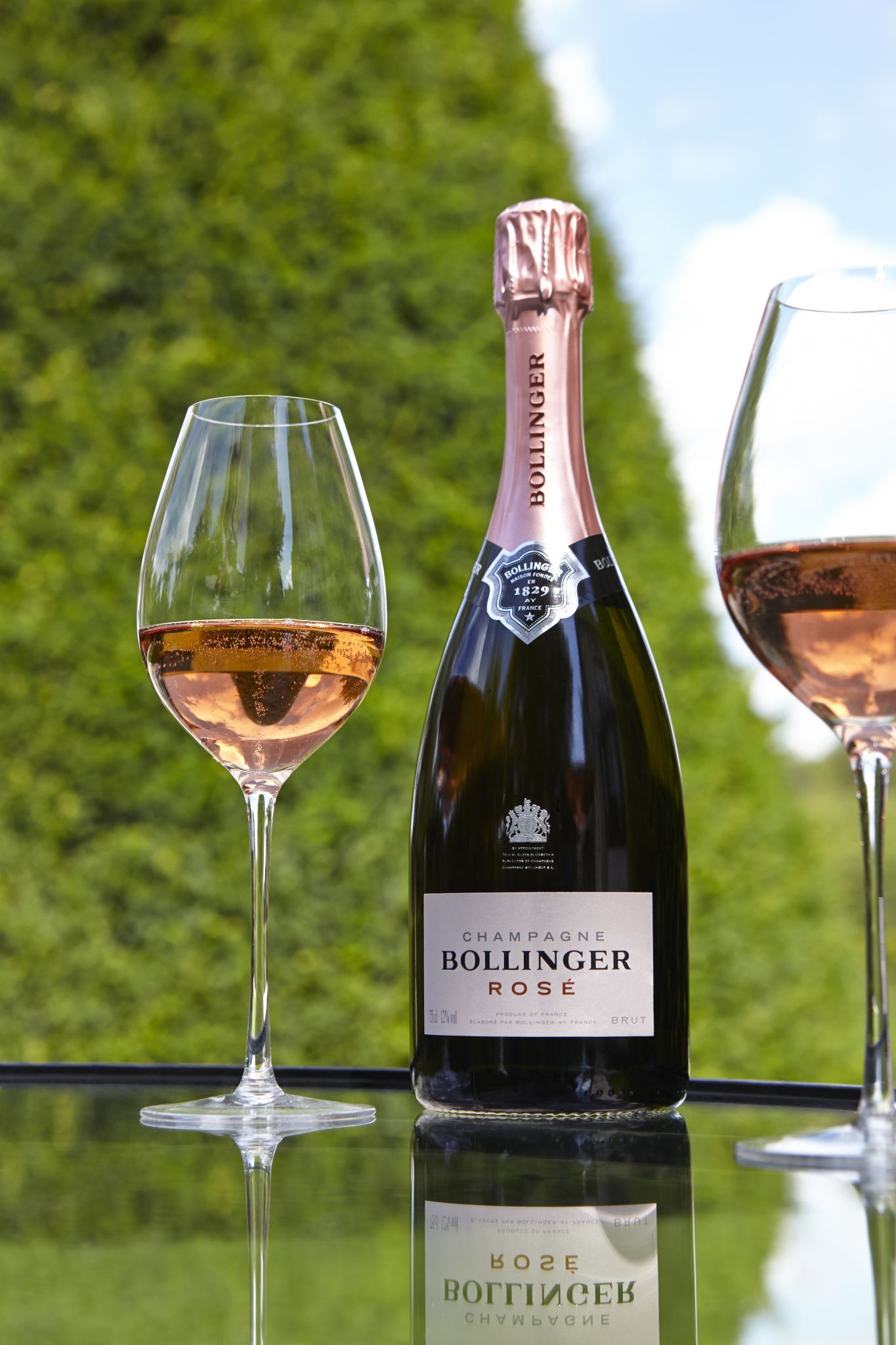 Bronze tones combined with the intense depth of a great red wine. On the nose, red berries: hints of red currant, cherry and wild strawberry. A spicy touch. On the palate, flavors of wild berries and a subtle combination of structure, length and vivacity, with a tannic sensation from the red wine addition. Bubbles as fine as velvet.
Food Pairing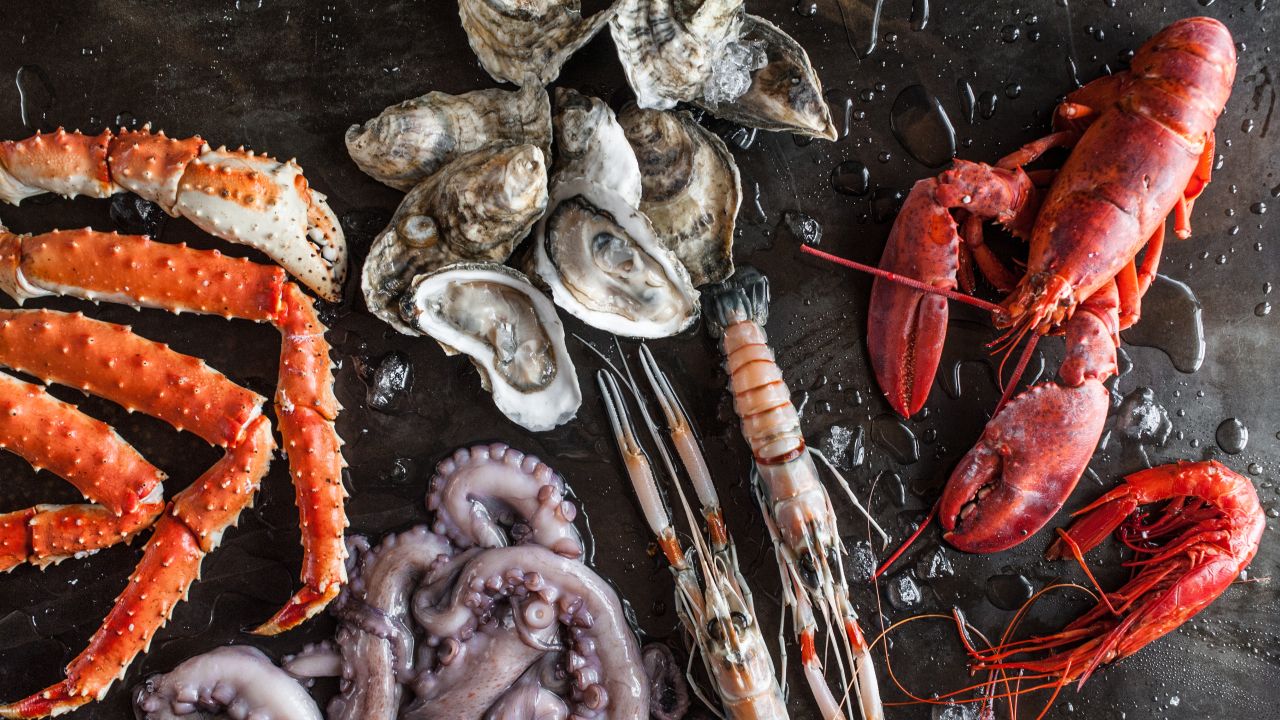 As we like to say, Bollinger is the ultimate food pairing Champagne due to the combination of richness, texture and complexity. Enjoy with any number of shellfish and seafood dishes, such as crayfish, lobster or rare salmon. And, more unexpected, the Rosé stands up brilliantly to roasted poultry, game, and white meats. Also a fantastic match for Japanese cuisine or not-so-spicy Asian cuisine. For dessert, it is best enjoyed with fruit based desserts, including fruit soup, strawberry tarts and fresh raspberries.
Grape Varieties
Chardonnay, Pinot Meunier, Pinot Noir
Appellation
Champagne, France
Farming
Champagne Bollinger supports sustainable wine growing by grassing over the ground, using biological pest control, reducing the use of herbicides, recycling pruning waste, and planting hedges and orchards to encourage biodiversity. The Côte aux Enfants vineyard is managed organically.
Suggested Retail Price
$115.00

Wine Spectator - August 26, 2020
"A polished rosé Champagne, effortlessly layering well-cut acidity, a finely detailed mousse and graphite-laced flavors of raspberry, Marcona almond, kumquat and toast point. Sneakily long and minerally on the finish, bringing you back for sip after sip."

Wine & Spirits - February 26, 2021
"A beautiful, transparent pink-gold rosé, this wine feels effortless. Five percent red wine grown in Verzenay and Aÿ gives the wine its color, and perks up the fresh flavors of raspberries, complete with their seeds. The texture may be the wine's best aspect: It's creamy and lithe, transforming Bollinger's power into elegance."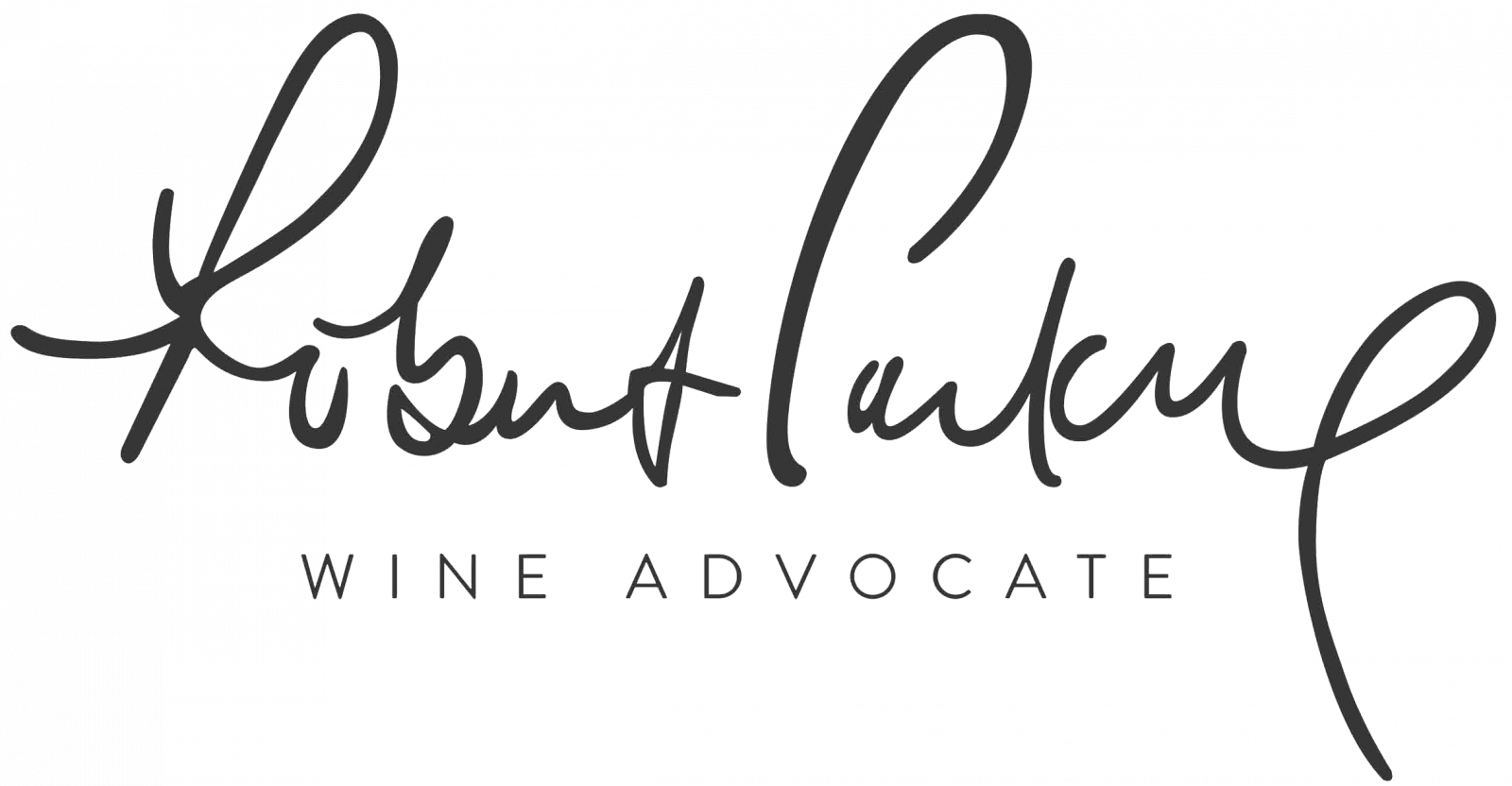 Wine Advocate - August 16, 2018 "Bollinger's NV Brut Rosé is a beautiful pink Champagne composed of 62% Pinot Noir, 24% Chardonnay and 14% Pinot Meunier. The wine gets its noble rosé color from 6% of added red wine from vineyards in Verzenay and Aÿ. Bread rolls, a hint of mocha and very fine red fruit aromas on the beautifully pure, fresh and perfumed nose lead to a highly delicate and fruity palate with a silky texture and filigreed structure. This is an aromatic, perfectly balanced and intense Rosé of great elegance and finesse. The finish is clear and fresh but also intense and highly stimulating in its subversive salinity. This is a great Rosé, and although it can surely age, I would always miss the delicacy and perfume of its youth!"

James Suckling - August 13, 2018 "This marries a dash (5%) of still red wine from the Bollinger vineyards with the house's stalwart, complex non-vintage cuvée to fine effect. It has playful red florals and citrus fruits on the nose with freshly grilled hazelnuts, wild berries and spiced-berry biscuits. Actually, it smells superb! The palate offers plenty of concentrated red-apple and bright light-cherry fruit flavors amid a balanced and lively frame. A Champagne that finishes smooth and fresh. Brilliant take on a fresher style. Drink now."

James Suckling - July 25, 2022 "Deep red-berry nose, plus some nectarine, spice and candied-orange notes. Powerful and fresh, the hint of tannin from the red-wine component of the blend neatly balanced by the creaminess. Excellent textural complexity, then a long, delicately spicy and mineral finish."

Jeb Dunnuck - November 8, 2022 "The NV Champagne Brut Rosé has a pale pink hue and lifts with a soft bouquet of red raspberry, apricot, bread dough, blood orange, and delicate smoke. The palate is approachable, with well-tailored structure, pleasant bitter citrus notes of orange and grapefruit, and a floral element through the finish. It is well-balanced and versatile for pairing at the table." -A.F 11/22
More on Champagne Bollinger Rosé NV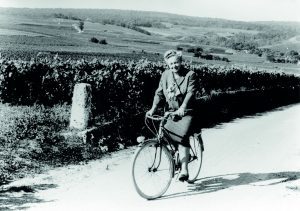 September 17, 2020 - Wine columnist Gus Clemens featured Champagne Bollinger and the legendary Lily Bollinger in a syndicated story about powerful women behind sparkling wine estates. Clemens rightly credits the late Lily Bollinger…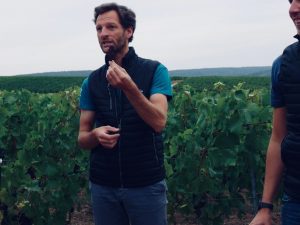 November 13, 2020 - Haute Living spoke with 6th Generation Champagne Bollinger family member Cyril Delarue on Thursday, November 12th as part of a dedicated webinar and virtual tasting. The one hour experience provided…
Other Wines by this Producer

Champagne, France
This limited edition cuvée celebrates 2 important milestones. Firstly, it celebrates the historic partnership between Bollinger and Bond. Bollinger has been the exclusive Champagne partner of Bond since 1979, so 2019 marks the 40th anniversary of their relationship. Secondly, it celebrates the release of the upcoming movie, No Time to Die, which will be the 25th movie in the series (and Bollinger's 15th Bond movie since the start of the partnership).
Champagne, France
Lily Bollinger agreed to a Bollinger rosé under one condition, it had to be extraordinary, and that is how La Grande Année Rosé was born. A blend like no other, the wine is as an extension to the House's prestige cuvée, La Grande Année, as is the subtle marriage between this great vintage Champagne and the addition of red wine from a unique plot, the legendary Côte aux Enfants.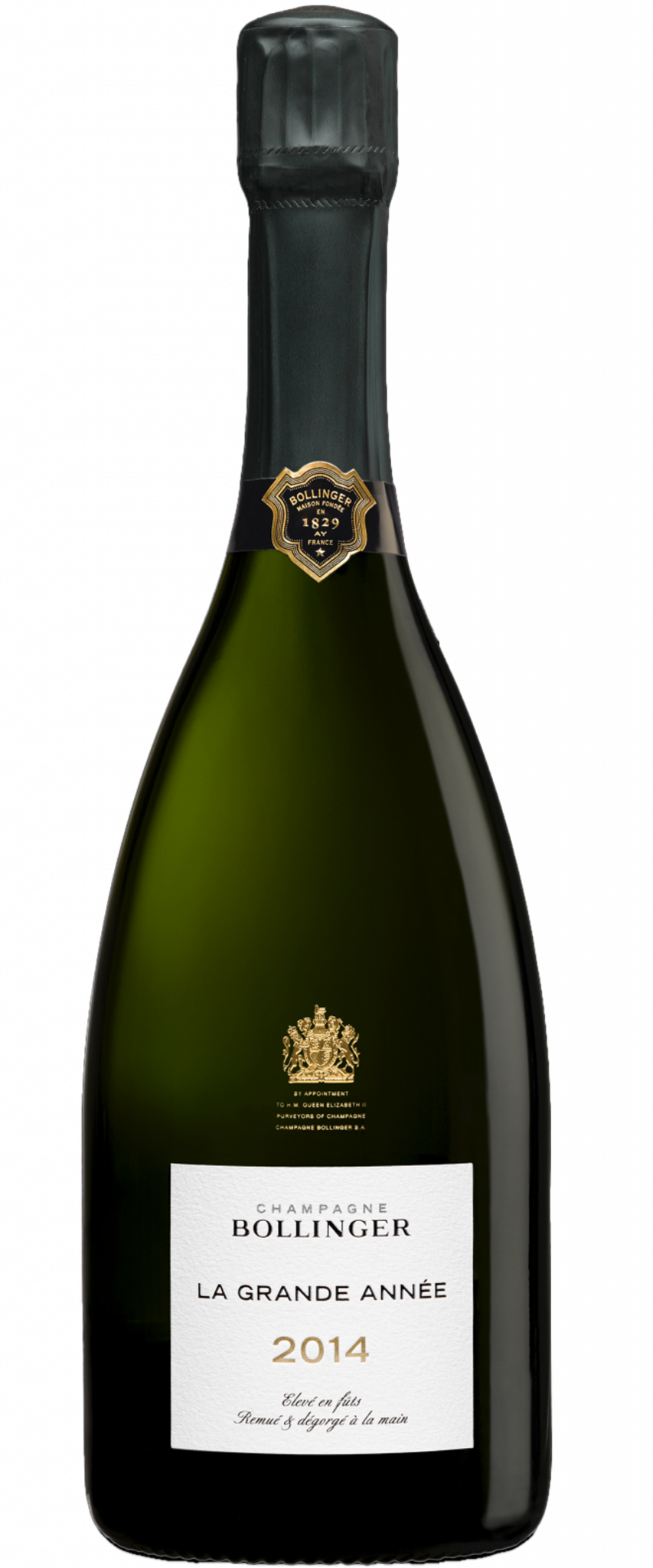 Champagne, France
La Grande Année: The Great Year. This Champagne is the embodiment of everything that makes Bollinger the producer that stands apart in Champagne. La Grande Année, or LGA, preserves the traditions of the past and symbolizes the word "hand-crafted" so strongly that an overused word suddenly becomes the only appropriate definition.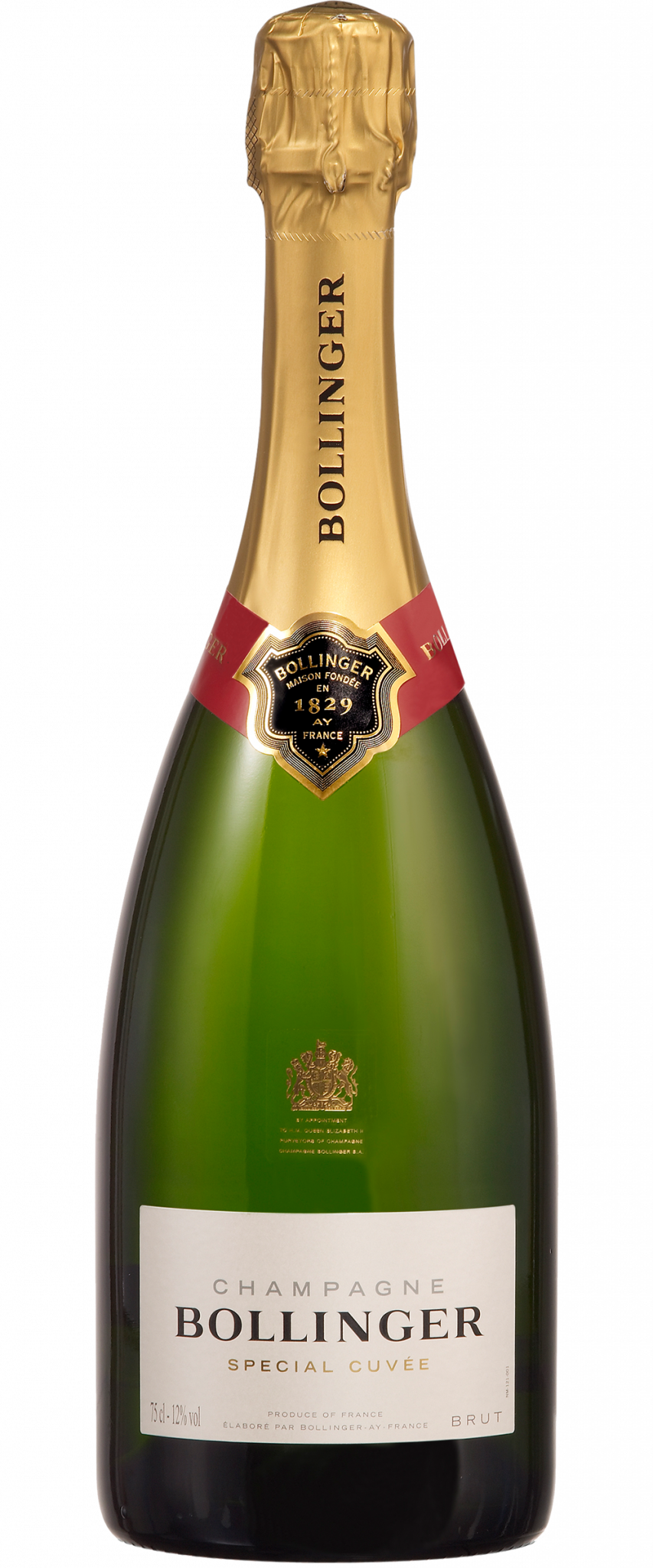 Champagne, France
From vineyard to bottling, Special Cuvée sees such an extraordinary level of care and attention, it is difficult to place within the non-vintage or, really, any Champagne category. It is a Champagne that stands apart.  Within one bottle, all the complexity of flavor, texture and pleasure that Champagne can offer.  Special Cuvée is truly a journey of devotion from Bollinger.
Champagne, France
PN, made entirely from Pinot Noir to underscore the very essence and DNA of the House style, is the first new cuvée added to Bollinger's permanent range since rosé in 2008. Each release of PN, developed as a series to bring Bollinger's unique vision of Pinot Noir to light, will showcase a different cru from the base year that highlights its distinctive terroir and taste.
Champagne, France
A small revolution in the world of Champagne. In 1967, Bollinger releases R.D. 1952.  There is no comparable Champagne on the market at the time. This bold and brilliant Champagne takes the pillars of what makes Champagne Bollinger so unique, and pushes them to their ultimate level. It is, very simply, a masterpiece.

Champagne, France
Vieilles Vignes Françaises is one of Champagne's most mythical cuvees, produced from miraculously preserved and ungrafted 100% Pinot Noir vines. Phylloxera destroyed the vines of Champagne in the early 20th century, but amazingly enough two of Bollinger's classified Grands crus plots, Chaudes Terres and Clos St. Jacques, survived and are still grown the traditional way. Madame Lily Bollinger first had this wine produced in 1969 as an anniversary cuvee to commemorate her 70th birthday. Following the wine's launch in 1974, Vieilles Vignes Françaises promptly became a collectible and a symbol of a bygone era. Over the decades, its uniqueness and scarcity have made it one of the most sought-after and expensive Champagnes.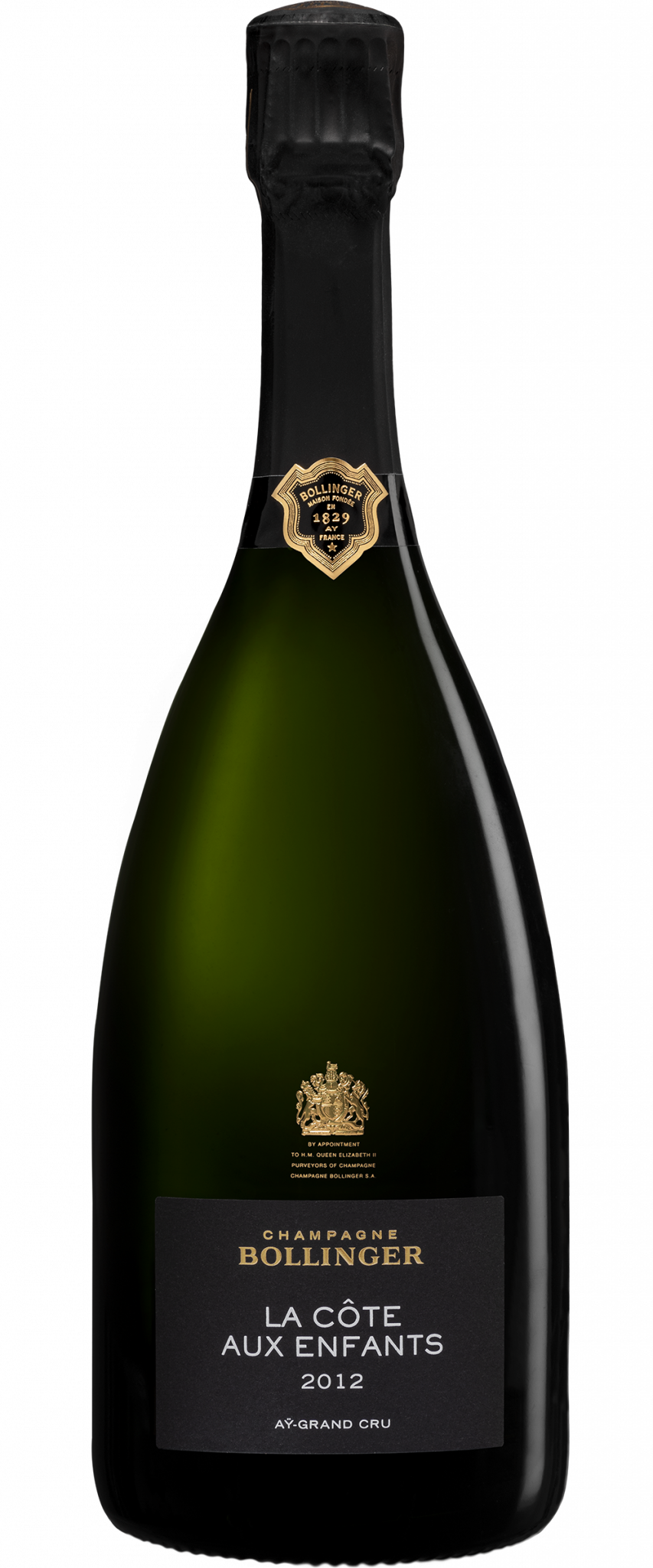 Champagne, France
Established by Jacques Bollinger between 1926 and 1934, La Côte aux Enfants is a steep hillside vineyard located on the outskirts of Aÿ.  This unique parcel has been a source of endless fascination, producing some of the most highly prized Pinot Noir in the region. Aware of its potential, it became Champagne Bollinger's ambition to produce a great vintage Champagne exclusively from this vineyard, with 100% Pinot Noir. The fruit comes from the north-west side of the hill, revealing a particularly refined expression of La Côte aux Enfants vineyard.

Champagne, France
A stunning and extremely rare, still red wine produced only for the greatest vintages. This wine harmoniously combines 100% Pinot Noir Grand Cru fruit from an exceptional vineyard with traditional Burgundian style winemaking. Historically, Pinot Noirs from Aÿ were the most popular wines of the French court, specifically a favorite of King Henri IV, and La Côte aux Enfants comes from a steep plot just outside of the village. This wine is the purest expression of Pinot Noir, offering a fine, delicate texture in the mouth, and a tautness giving it a beautifully long finish.