Chateau Montelena
Potter Valley Riesling 2017
Mendocino, California
Riesling is a hidden gem within the Chateau Montelena portfolio. Many people don't know it exists, and once they do – they keep coming back for more. Stylistically, it is amazingly refreshing with notes of lemon blossom, honeysuckle and rose petal that are balanced by lively acidity
Winemaker Matt Crafton best describes the experience associated with this unique wine:
"I love sharing our Riesling when I travel. Primarily, it's because very few people actually know that we make Riesling and even fewer have tried it. But, secondarily, and this is my favorite part, I really enjoy the responses I get when I offer someone a glass. By far, the most common reply is some flavor of 'No thank you. I don't drink sweet wine.' Once I coax them into a taste, however, few don't finish the glass. "
Many years ago, Chateau Montelena selected a certified organic vineyard in the Coastal Mendocino Mountains from which, even today, it sources the fruit for the Potter Valley Riesling. The basic winemaking truth — "The Right Grape in the Right Place"—drove that decision then, and it is every bit as valid now. The Riesling grape is a noble variety that requires moderate days and cool nights to allow proper ripening and mature flavor development.
Potter Valley is a sublime setting for growing Riesling. Situated northeast of Ukiah at the headwaters of the East Fork of the Russian River, the floor of this tiny valley sits at 1000 feet of elevation, higher than some hillside vineyards in Napa Valley.
Vineyard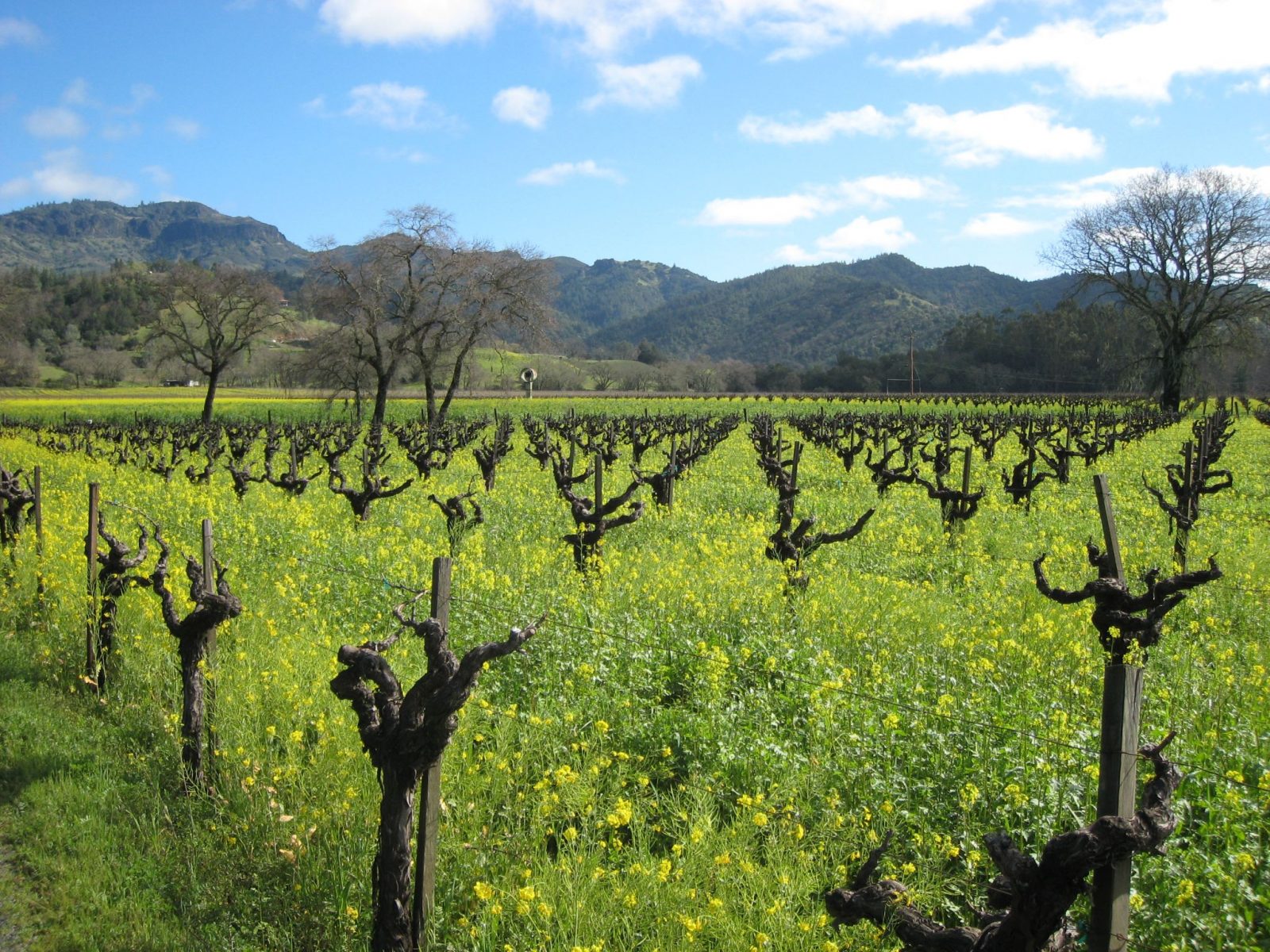 The floor of this tiny valley sits at 1000 feet of elevation, higher than some hillside vineyards in Napa Valley. The Riesling is grown on the backslope of an alluvial fan that extends from the hillsides above. The soil is deep but drains well, ideal for deep roots and resilient vines. Additionally, the consistently mild temperatures and persistent fog make Potter Valley an ideal vineyard site for Riesling.
Winemaking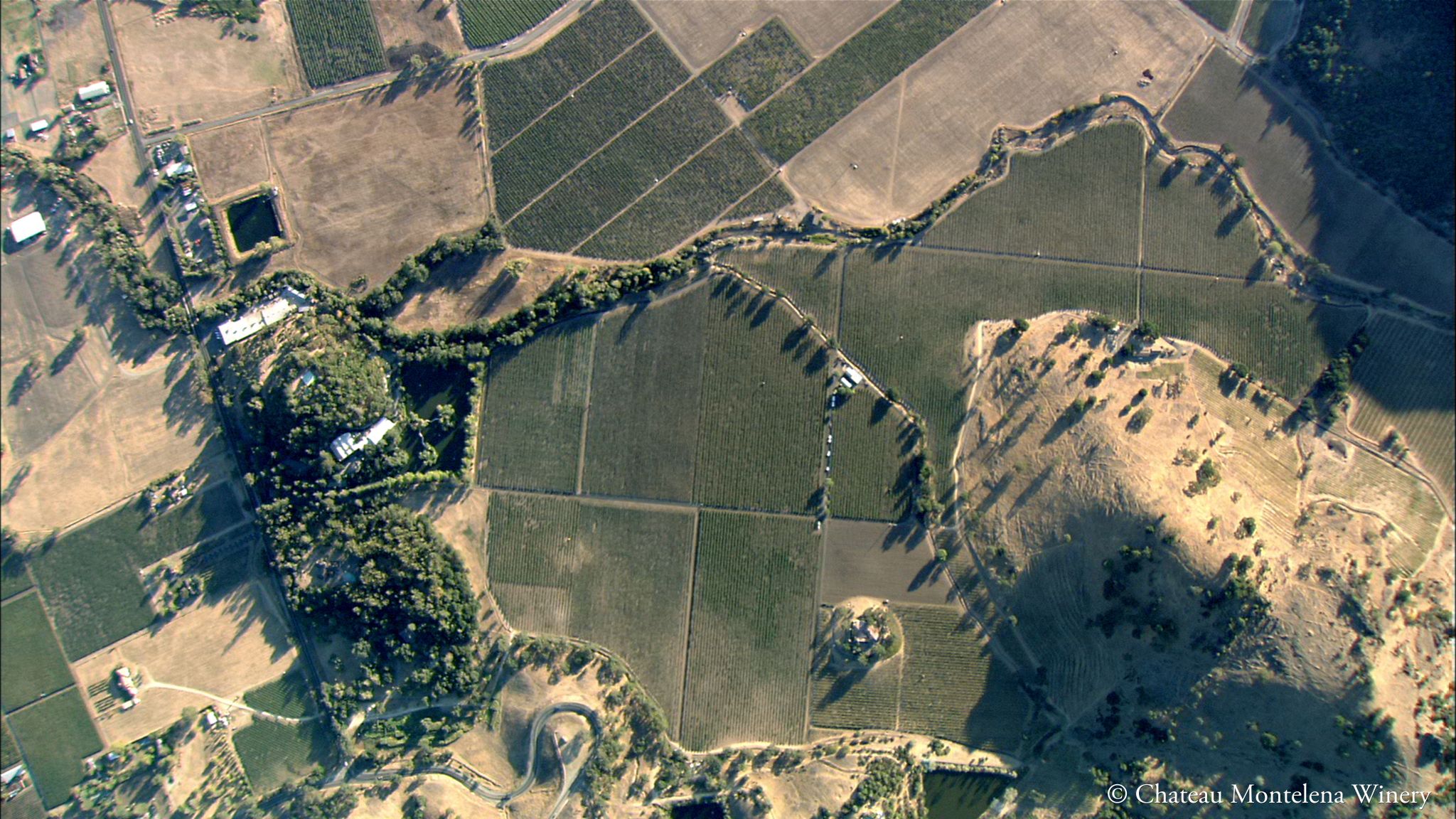 The 2017 Potter Valley Riesling was fermented entirely in stainless steel using three different yeast strains, at cool temperatures of 55-60 Fahrenheit. The wine was then racked on fine lees and matured in a combination of neutral barrels and stainless steel.
Vintage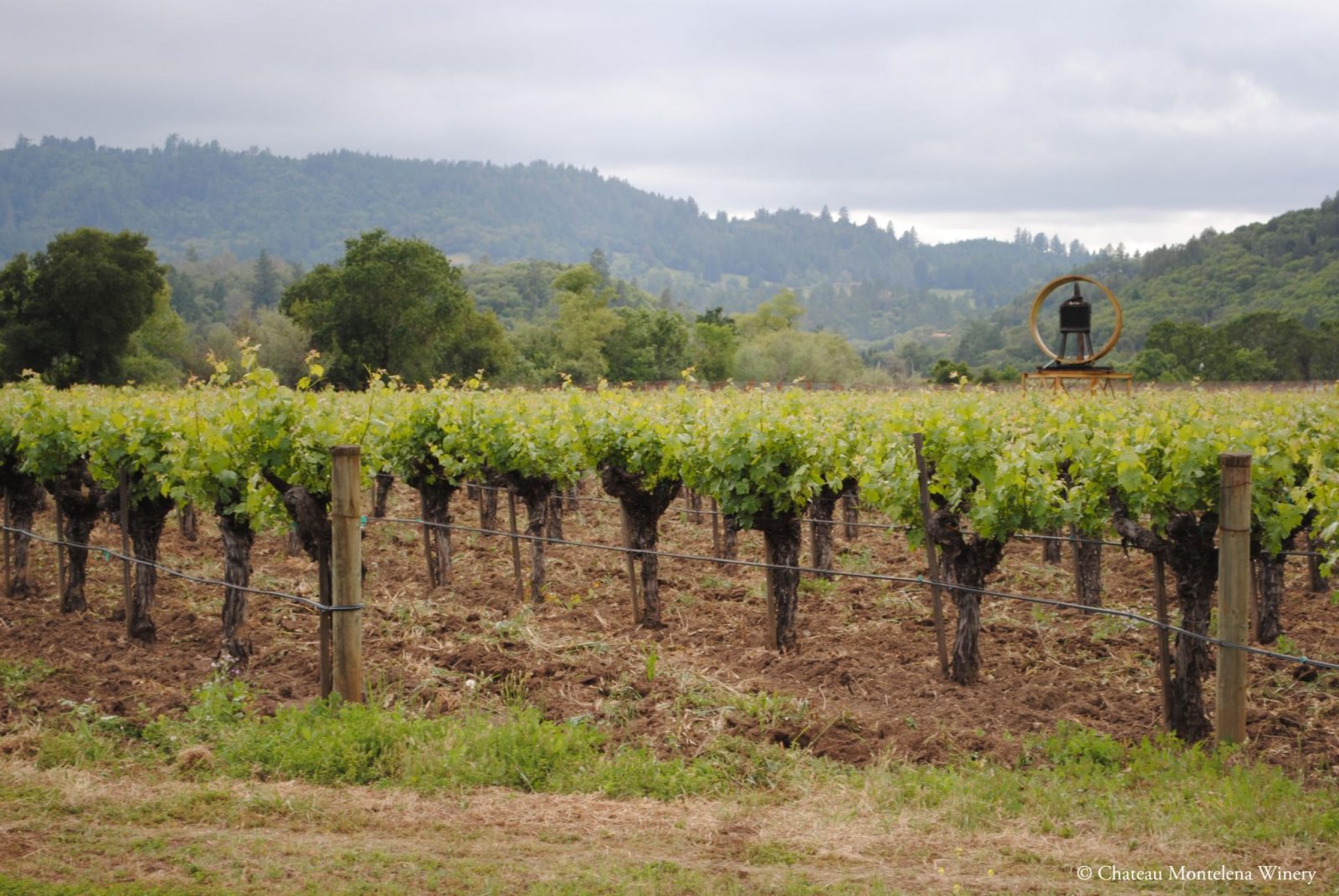 2017 was a very dynamic vintage marked by episodic heat and overall warm conditions. These sorts of growing seasons typically yield ripe, concentrated fruit, but not very much of it. With a few exceptions, that proved to be the case in Napa. Potter Valley is always a little bit different and tends to be cooler overall, but still more Mediterranean (warm days/cool nights) than the Mendocino coast (moderate days/cold nights) to the west.
For this vintage, the winemaking team picked the small, Potter Valley vineyard block in two passes, 72 hours apart, to ensure the vibrant acidity, critical to the longevity of this wine.
Tasting Note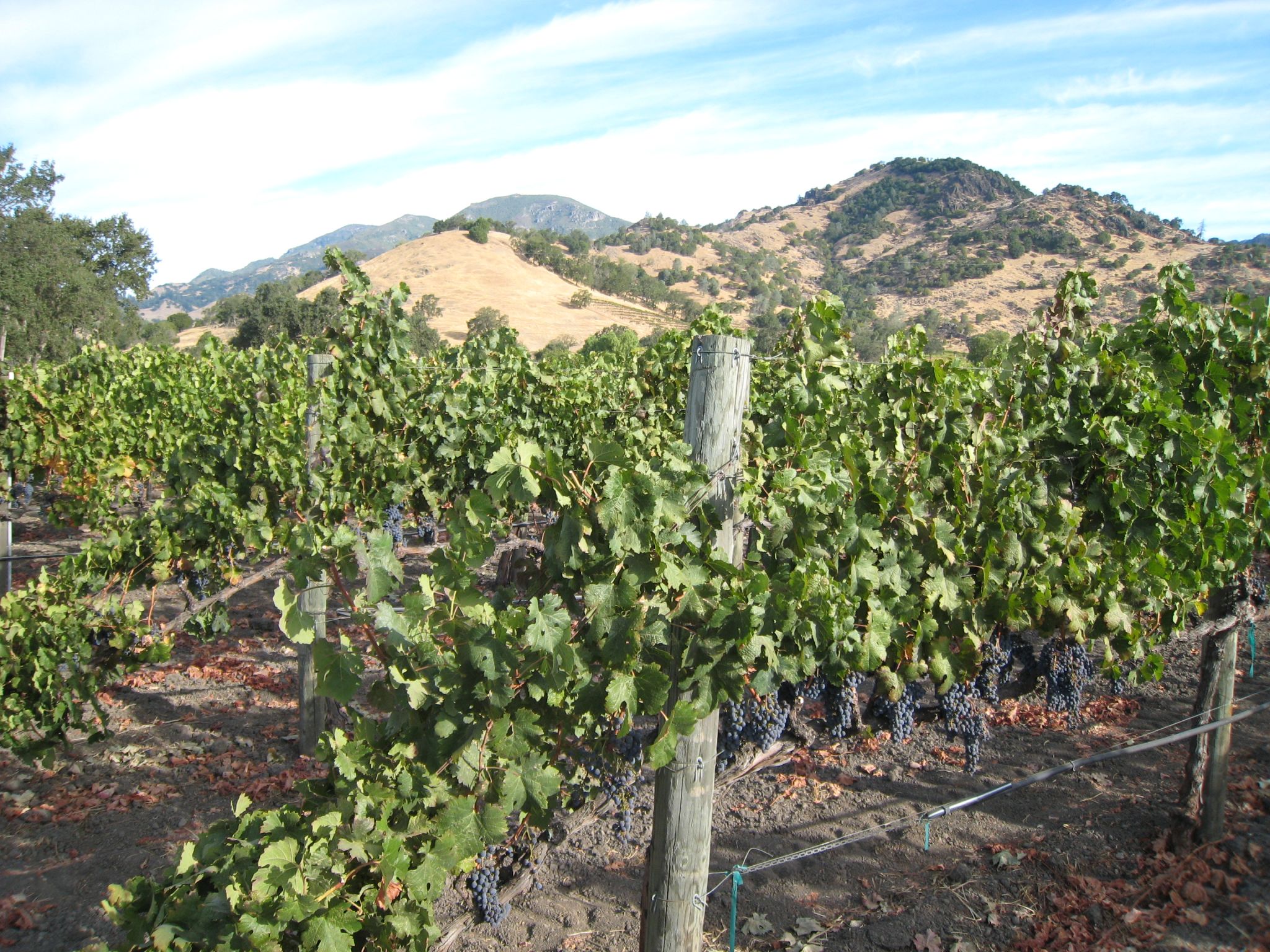 On the nose, ripe apple and pear along with a touch of ginger initially dominate before giving way to subtle tropical and floral aromas. Viscous and rich with hints of honey, lemon bar, and mango, the palate embodies what Chateau Montelena considers to be the best expression of the vintage. The finish has more stone fruit, cinnamon and vanilla, along with a subtle mineral undertone.
Food Pairing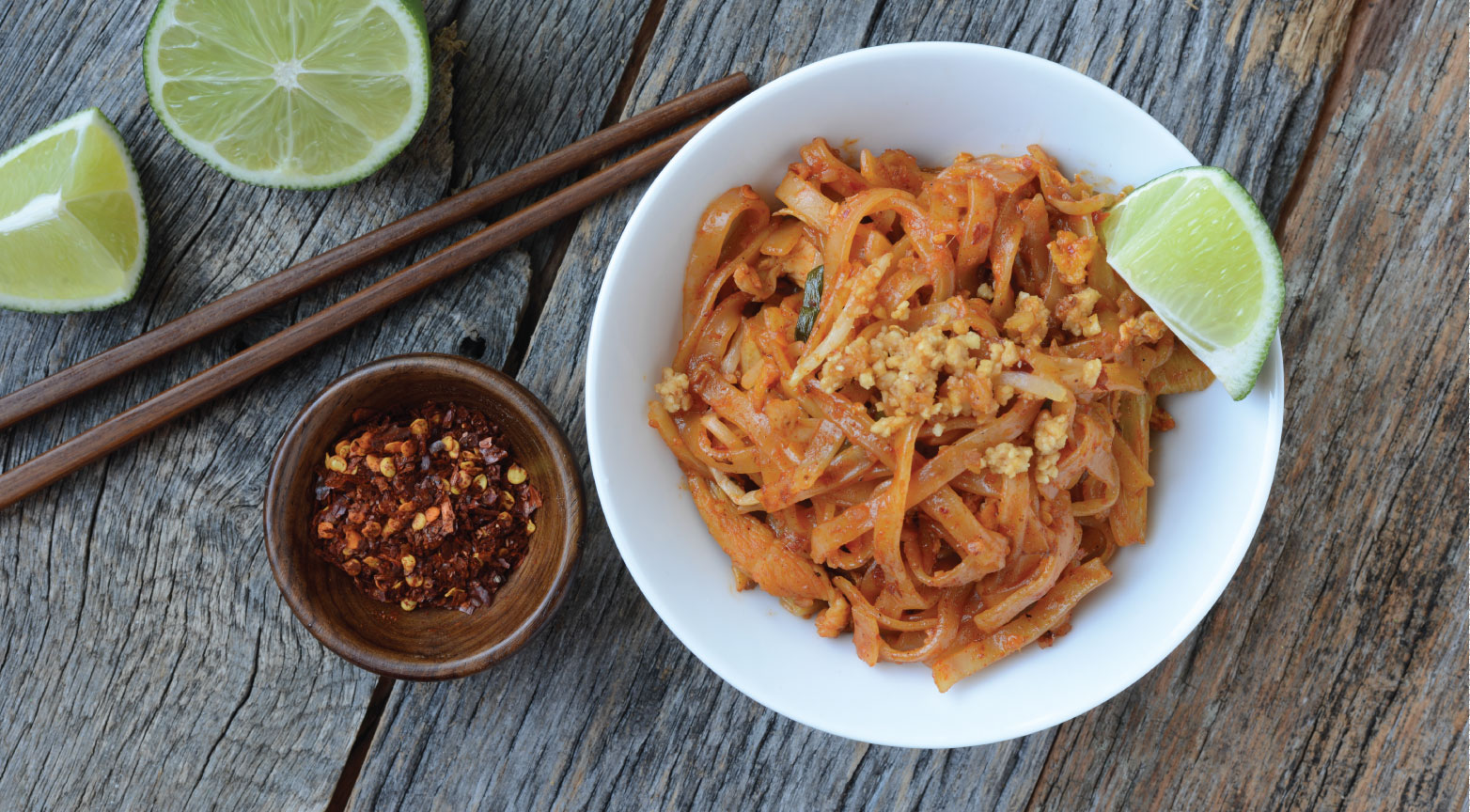 Enjoy the 2017 Potter Valley Riesling with Asian cuisine, such as spicy pad Thai, or perhaps with citrusy grilled shrimp
Appellation
Mendocino, California
Suggested Retail Price
$27.00
More on Potter Valley Riesling 2017
November 16, 2018 - Ahead of Thanksgiving, Washington Post wine columnist Dave McIntyre has shared his tips for navigating holiday wine selections and also shared his no-fail top picks to enjoy at the table next…
Other Wines by this Producer

Calistoga, Napa Valley, California
The Estate Cabernet Sauvignon is Chateau Montelena's flagship wine and a quality icon of Napa Valley. The winemaking team works obsessively and passionately with each vintage to capture the best expression of their historic terroir. This is a show-stopper that reveals the perfect blend of flavors, aromas and textures to reach the pinnacle of balance.

Napa Valley, California
The Napa Valley Cabernet Sauvignon embodies the balance of Montelena, classic "old-world" structure with ripe California fruit.  It is crafted from fruit coming from the Montelena vineyard and several prime neighboring vineyards, all in the Calistoga AVA. The Montelena Napa Cabernet is a wine that delivers immediate pleasure upon release, but in Montelena style, while age and develop beautifully.

Napa Valley, California
A true icon. The Napa Valley Chardonnay is the wine that put Chateau Montelena and Napa Valley at the forefront of the wine world in 1976, in what is now memorialized as "The Judgment of Paris." To great disbelief, the Chateau Montelena Napa Valley Chardonnay was the top-ranking wine against four white Burgundies and five other California Chardonnays. And as they say, the rest is history.

Napa Valley, California
Produced from grapes grown on the Montelena Estate vineyard, the Zinfandel is a classically-structured, subtle and refined wine. More than anything, it hearkens back to the way that Zinfandel was made in the 1960s and 1970s, with completely distinctive, rich and spicy California berry fruit, but a balance that made them no heavier than their Cabernet counterparts.