Petrolo
Bòggina B 2018
Toscana IGT
Bòggina B is a little bit of Burgundy with a Tuscan twist. The wine is made with 100% Trebbiano Toscano. The clone of the Valdarno has been known for its quality since the 1300s, when it was regularly sent to the popes in Rome and the courts of Florence. Petrolo has been using Trebbiano grapes for its sweet vinsanto for decades, but owner Luca Sanjust decided that the time had come for a tribute to the great whites of Valdarno's past. The wine is made under the guidance of one of Burgundy's greats, Mounir Souma of Lucien Le Moine.
VINEYARD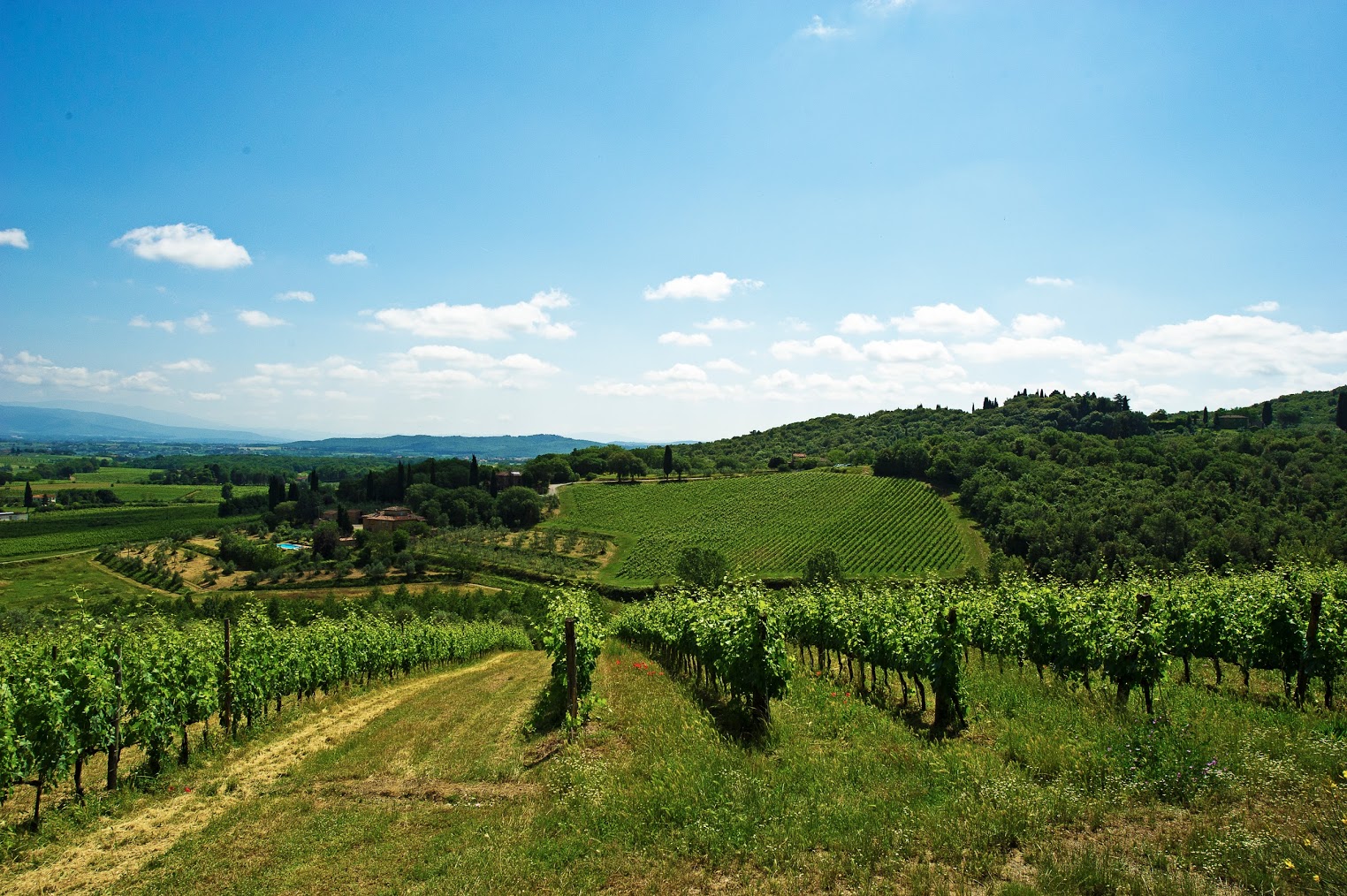 Bòggina B is produced from Tuscan Trebbiano planted in the 1970s at Petrolo in the Poggio vineyard and recently replanted below the Bòggina vineyard using the same original clones.
Bòggina is the oldest vineyard on the Petrolo estate. Planted in 1952 by the grandfather of proprietor Luca Sanjust, it spans 13 acres. It is planted to a density of 5,500 vines per hectare and is cordon spur trained. The yield per plant is notably restricted (max 2.5 lbs per vine plant), allowing a concentration of all the noble components of the grape, fundamental for the full-bodied character of this wine.
WINEMAKING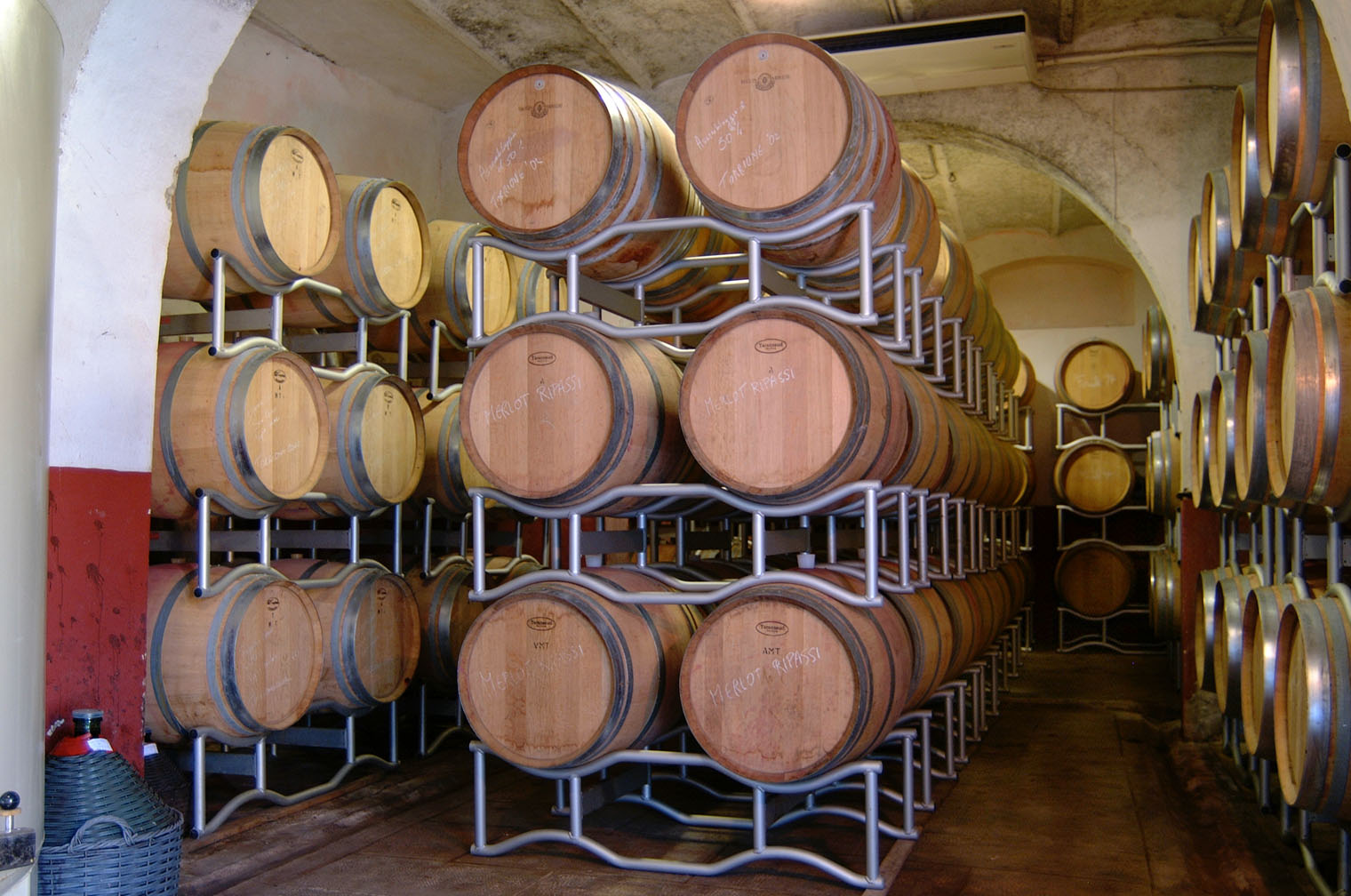 Manual harvest in crates. Grape selection & sorting table. Soft pressing and natural vinification with native yeasts in barrique. Aging sur lies for over 15 months in French oak tonneaux.
VINTAGE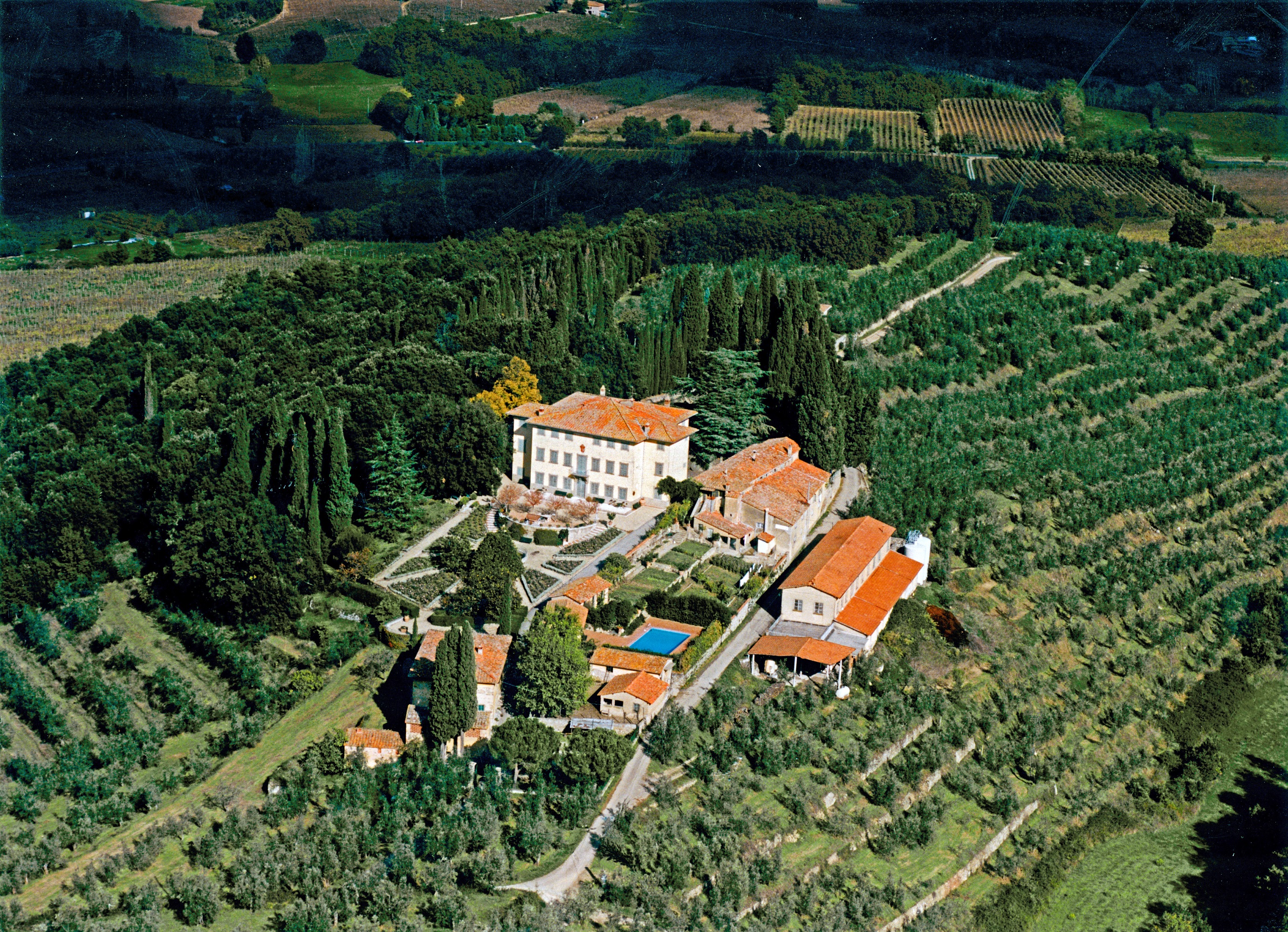 2018 was a very favorable year to viticulture and among the best vintages ever with extraordinary results in the bottle for quality and quantity. Cold temperatures arrived a little later than usual, only in February and the rains came abundant in the spring. The temperatures have remained slightly above average since April and for the rest of the summer but without excess. Precipitation was contained in the summer. These conditions have supported a balanced growth and perfect ripening of the grapes sustaining optimal health conditions. Harvesting began with the Trebbiano grapes of Bòggina B in the last days of August and continued with Merlot in the first days of September. We harvested Sangiovese from the second week of September while the Cabernet Sauvignon of Campo Lusso was, as usual, the last grape picked during the first days of October.
Grape Varieties
Trebbiano
Suggested Retail Price
$75.00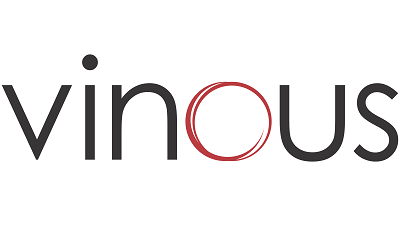 Vinous - November 4, 2020 "The 2018 Bòggina B (Bòggina Bianco) is bright, focused and full of energy. Lemon peel, crushed rocks, mint and white pepper come alive in a wine that combines sizzling energy and depth. A hint of reduction remains, but it adds character without dominating the wine's balance. Wow!"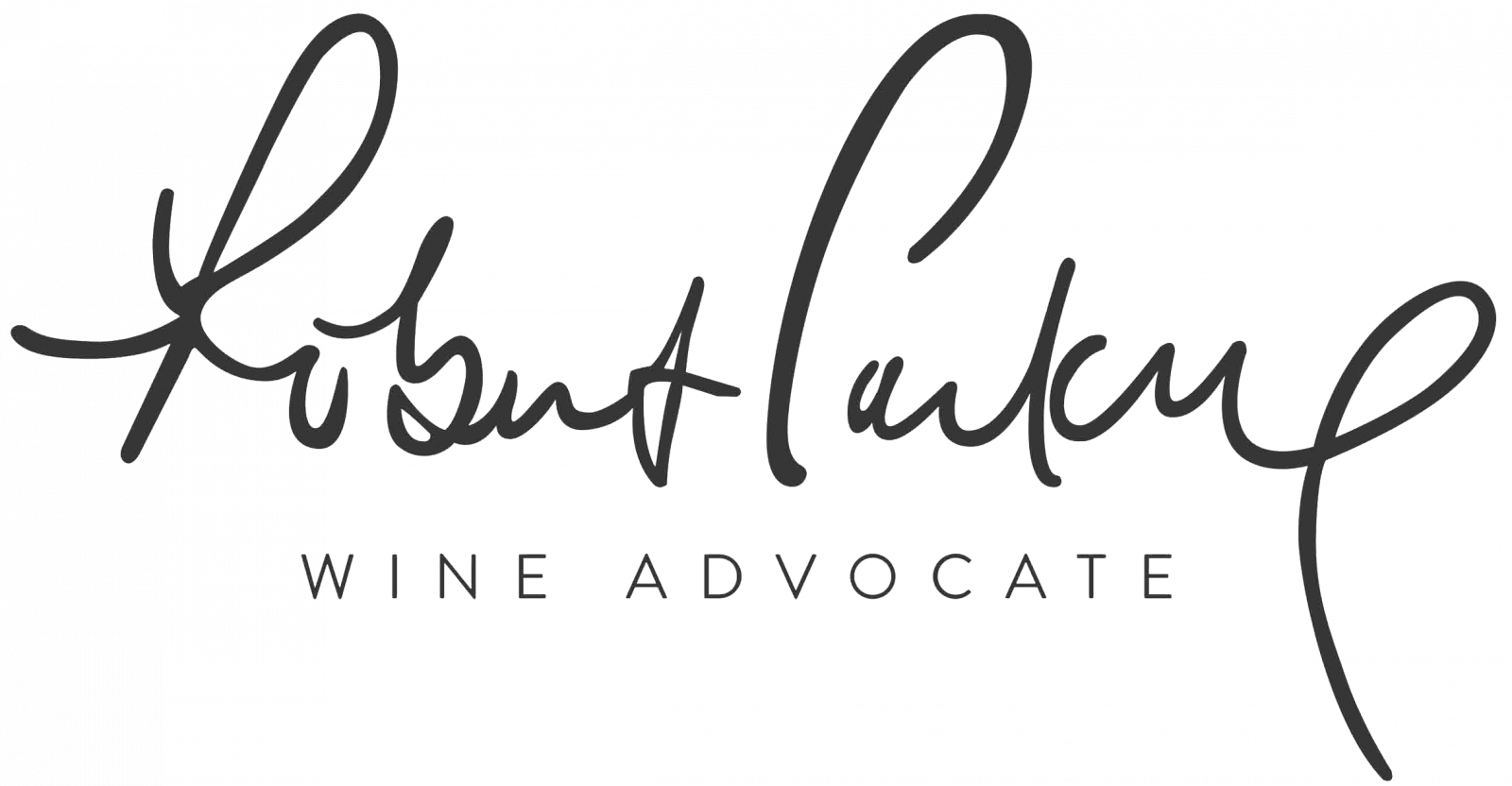 Wine Advocate (94+ ) - November 4, 2020
"This is a niche wine that will capture your heart and mind. 2018 Bòggina B (closed with a wax capsule) is a pure expression of Trebbiano that is aged carefully on the lees to add to its aromatic intensity and complexity. Trebbiano can sometimes produce viscous and waxy wines, but that's not the case here. This is a beautifully pure and sophisticated expression that offers honey, peach, acacia flower, toasted almond and spicy saffron. The aromas are delivered with extreme focus and sharpness, and that's the main takeaway of this vintage. Fresh acidity and racy mineral notes give this white wine the power to cut through an epic spaghetti alle vongole. If you don't already know Bòggina B, I highly recommend you try it."

James Suckling - November 4, 2020
"This white offers serious layers of fruit and acidity with fantastically complex apples, honey blossom, nuts and walnuts on the nose and palate. It's fullbodied, yet fresh and vivid. Acidity and fruit is all there. Soulful is the word. An exceptional wine that shows such complexity and beauty. From organically grown grapes."
More on Petrolo Bòggina B 2018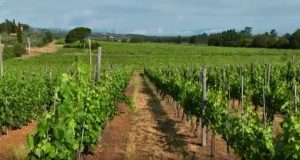 December 29, 2020 - As 2020 wraps to a close, James Suckling has released is Top 100 Wines of Italy. Although Suckling could not travel to Italy this year, he managed to taste an…
Other Wines by this Producer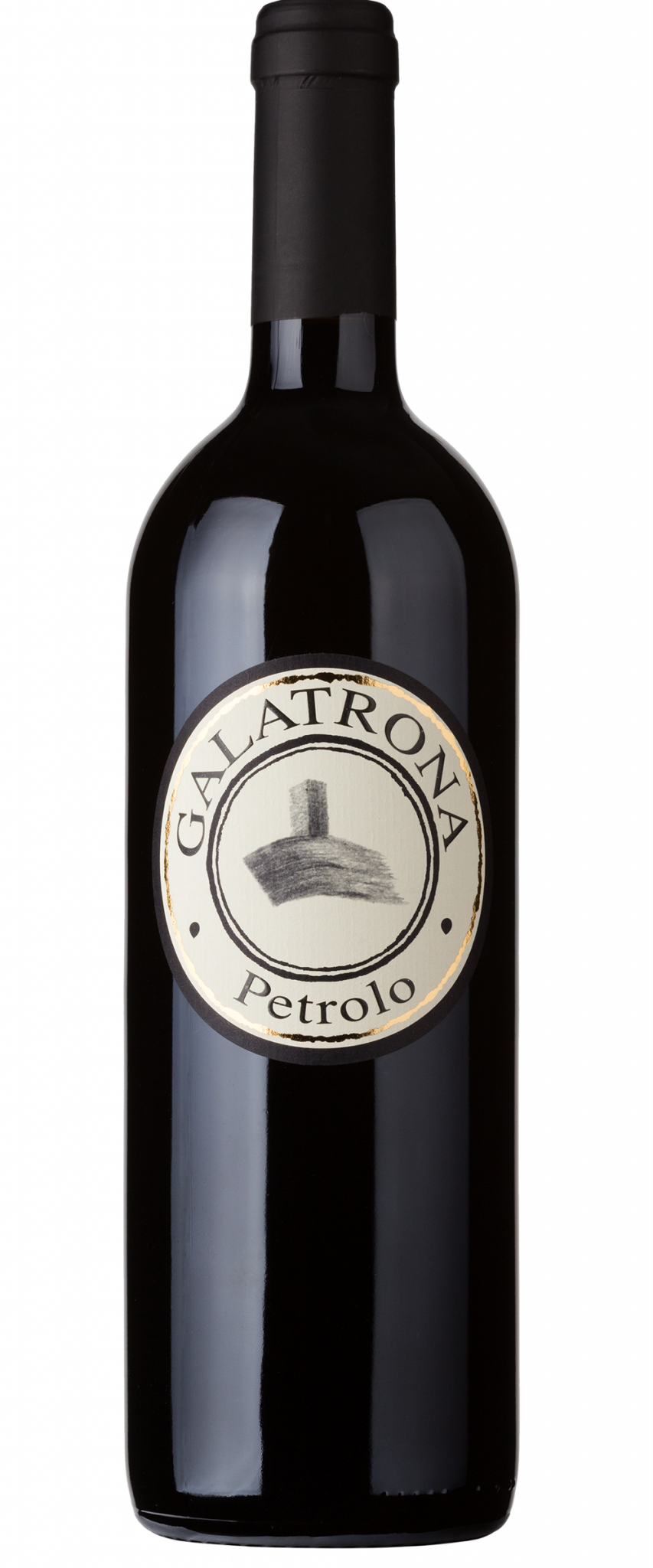 Val d'Arno di Sopra
Galatrona is a cru made entirely from Merlot grapes coming exclusively from a single vineyard planted in the early '90s. Year after year, it is recognized critically (the "Le Pin of Tuscany" by Wine Spectator, for example) but, more importantly, understood as being a reflection of its site far more than its grape varietal.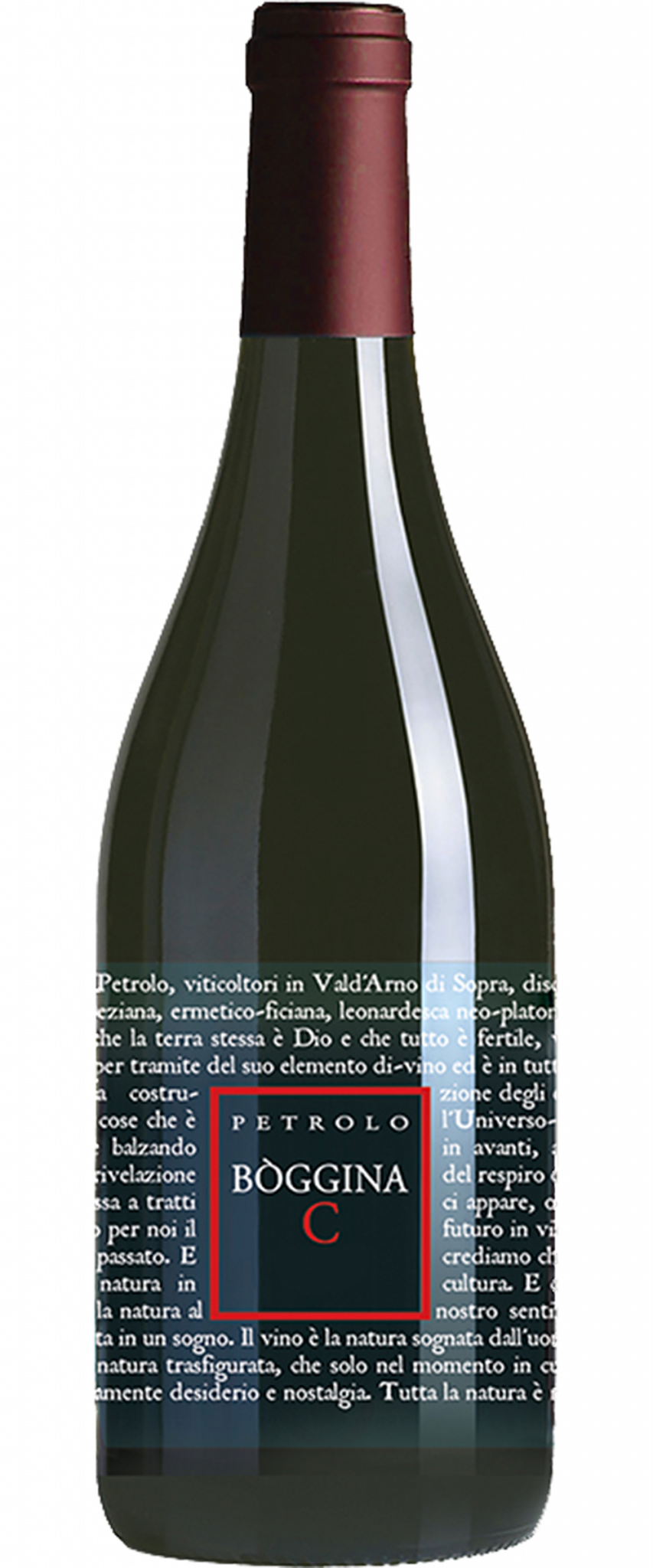 Val d'Arno di Sopra
Boggina is bottled from the best barrels of Sangiovese produced each year from the Boggina hill, planted in the 1950's by Luca's grandfather. Bòggina is the oldest vineyard on the Petrolo estate, and the source of Petrolo's most prized Sangiovese vines.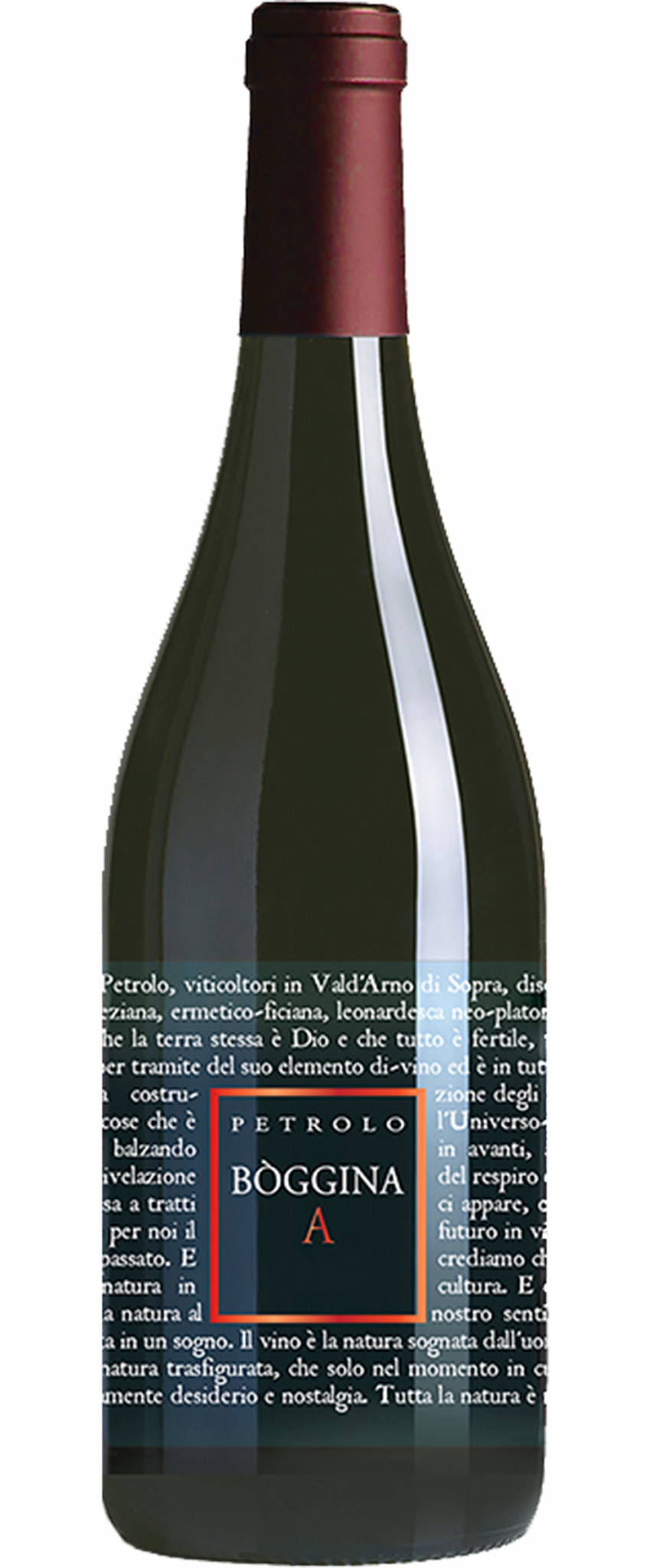 Val d'Arno di Sopra
Every year, Petrolo selects a small lot of Bòggina, a wine made purely from their best Sangiovese grapes, to ferment in amphorae. The choice of amphorae has a historical dimension to get closer to Tuscany's cultural roots, as Terracotta in Tuscany has a history back to the early Etruscan times. The remains of amphorae and other Etruscan relics can be found throughout the Petrolo property, an area that has been settled for thousands of years.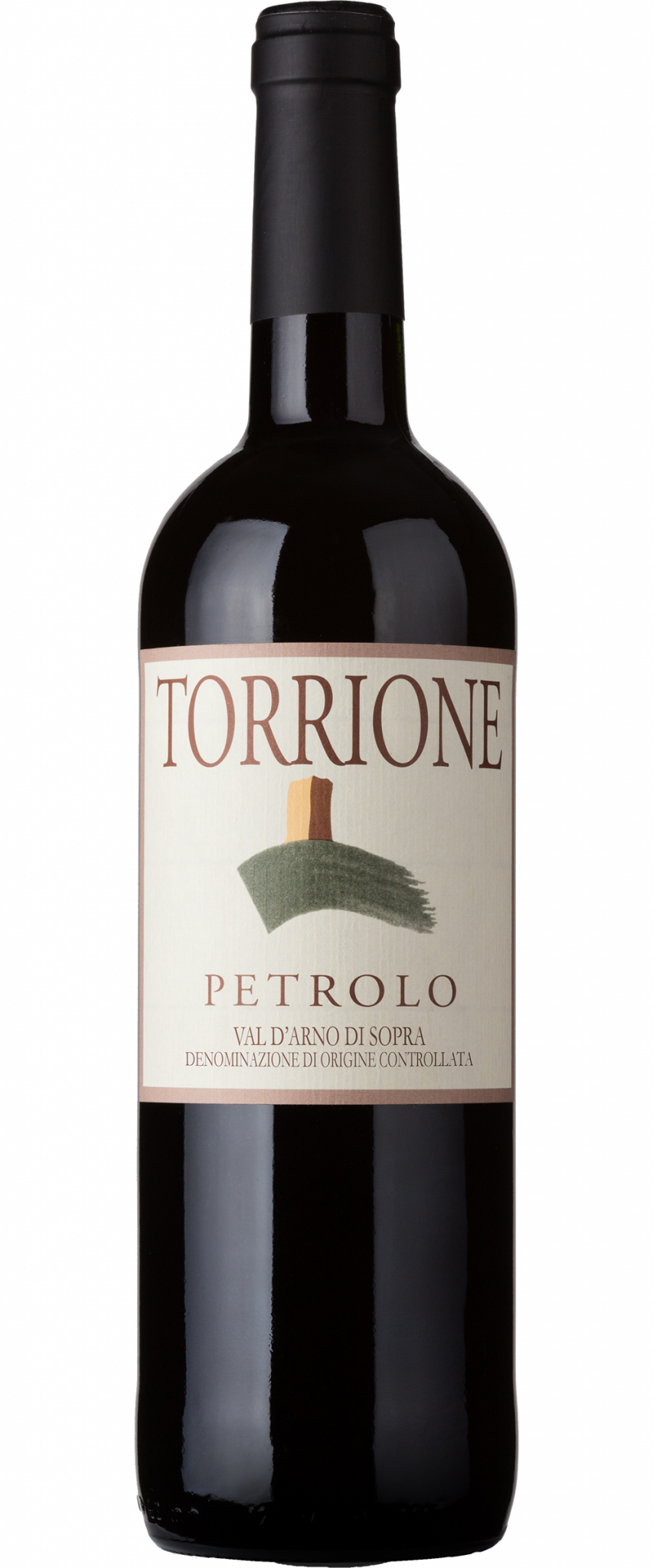 Val d'Arno di Sopra
Torrione is made primarily from Sangiovese grapes, both those that come from historic vines of the 1970s and ones more recently planted with high density. The yield per plant is notably restricted, allowing a concentration of all the noble components of the grape, fundamental for the full-bodied character of this wine. The fruit intensity and its black character make it a comparison to Brunello at several times the price.