Ornellaia
Ornellaia 2017
Bolgheri DOC Superiore
Ornellaia is the estate's "Grand Vin," with exceptional balance, power, elegance, and great aging potential. It faithfully reflects, in every vintage, its nature, site, and distinctive Mediterranean personality, and has established itself as one of the most iconic wines in Italy (and beyond).
Vineyard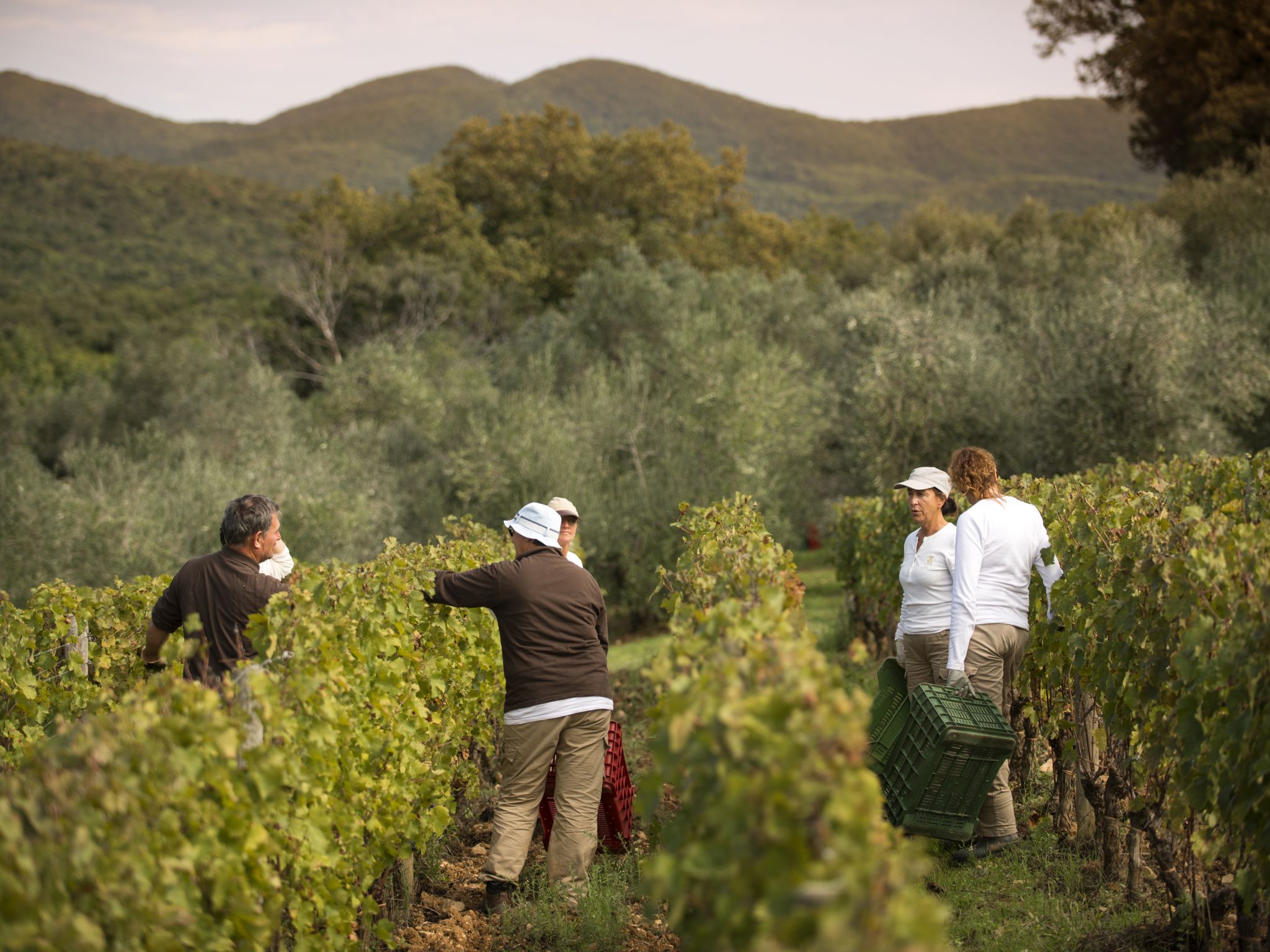 The Ornellaia vineyard totals 280 acres that are divided into more than 70 vineyard plots according to soil type, exposition and varietal. There are three major soil types: marine (sedimentary deposit from the sea), alluvial (marly, sandy clays with mineral veins), and volcanic (schist, gravel and porous soils). All the vineyards are about 3 miles from the Mediterranean shore. The mild maritime climate features sea breezes that keep the sky clear, low rainfall, and long summers that favor the development of aromatic compounds.
Vineyards are planted at high density, from 5,000-8,700 hl/ha, and feature several training systems – spur-pruned cordon, single Guyot, and head-pruned vines.
Winemaking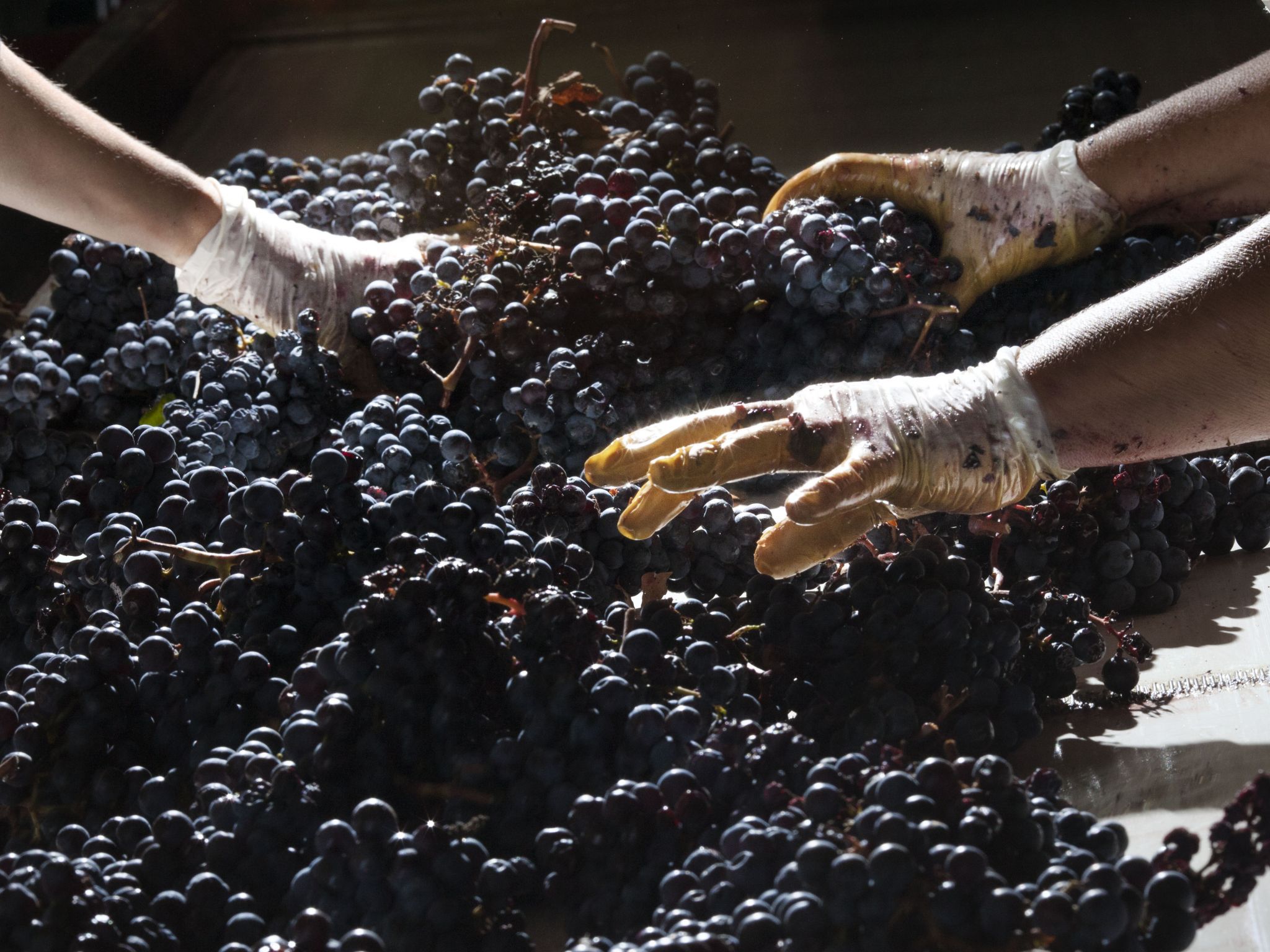 The clusters were hand-picked into 15 kg boxes and then selected by hand on a double sorting table, before and after destemming, and finally softly crushed. In 2016, optical sorting has been introduced in addition to manual selection, in order to further increase the quality of selection.
Each grape variety and single vineyard block was vinified separately. Fermentation took place in stainless steel and concrete tanks at temperatures below 25°C for a week, followed by maceration for about 10-15 days, for a total time in the vat of about three weeks. The malolactic fermentation took place mainly in oak barrels, 70% new and 30% once-used. The wine then remained in barriques, in Ornellaia's temperature-controlled cellars for about 18 months. After the first 12 months of maturation, the wine was assembled and then returned to the barriques for an additional 6 months. After bottling, the wine aged a further 12 months prior to release.
Vintage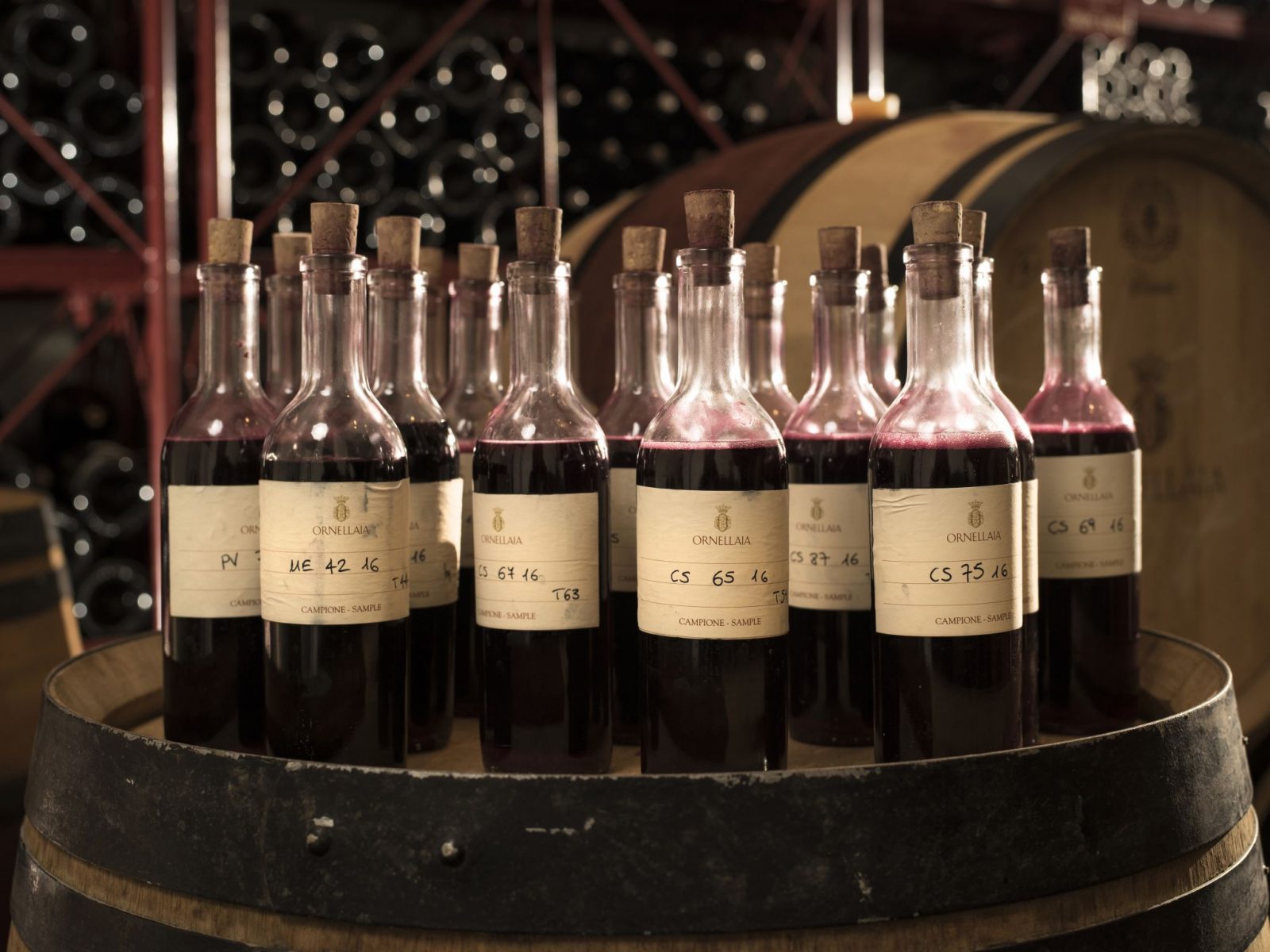 2017 will go down in history as being one of the hottest, driest years ever. Things were clear from the outset due to a particularly mild winter, with temperatures over three degrees higher than the seasonal average and rains within the norm. Consequently, the vines budded much sooner than usual, almost two weeks in advance.
The vegetative cycle was accompanied by hot weather with very little rain from the month of March, and this was interrupted by a sudden drop in temperatures at the end of April, which caused frost in various parts of Tuscany. Thanks to the mitigating effects of the sea, temperatures remained above zero along the coast, preventing damage to the young buds. The hot, dry weather returned in May, limiting vegetative development and the size of the bunches, while flowering occurred under excellent conditions. There was virtually no rain in July and August but fortunately the hot weather was offset by cooler temperatures at night. The harvest began early, with the first Merlot on the 24th of August, continuing through until the last week of September in hot weather and under sunny skies. Rain finally put in an appearance around the middle of month, cooling things down and creating the perfect conditions for the later-ripening varieties.
Tasting Note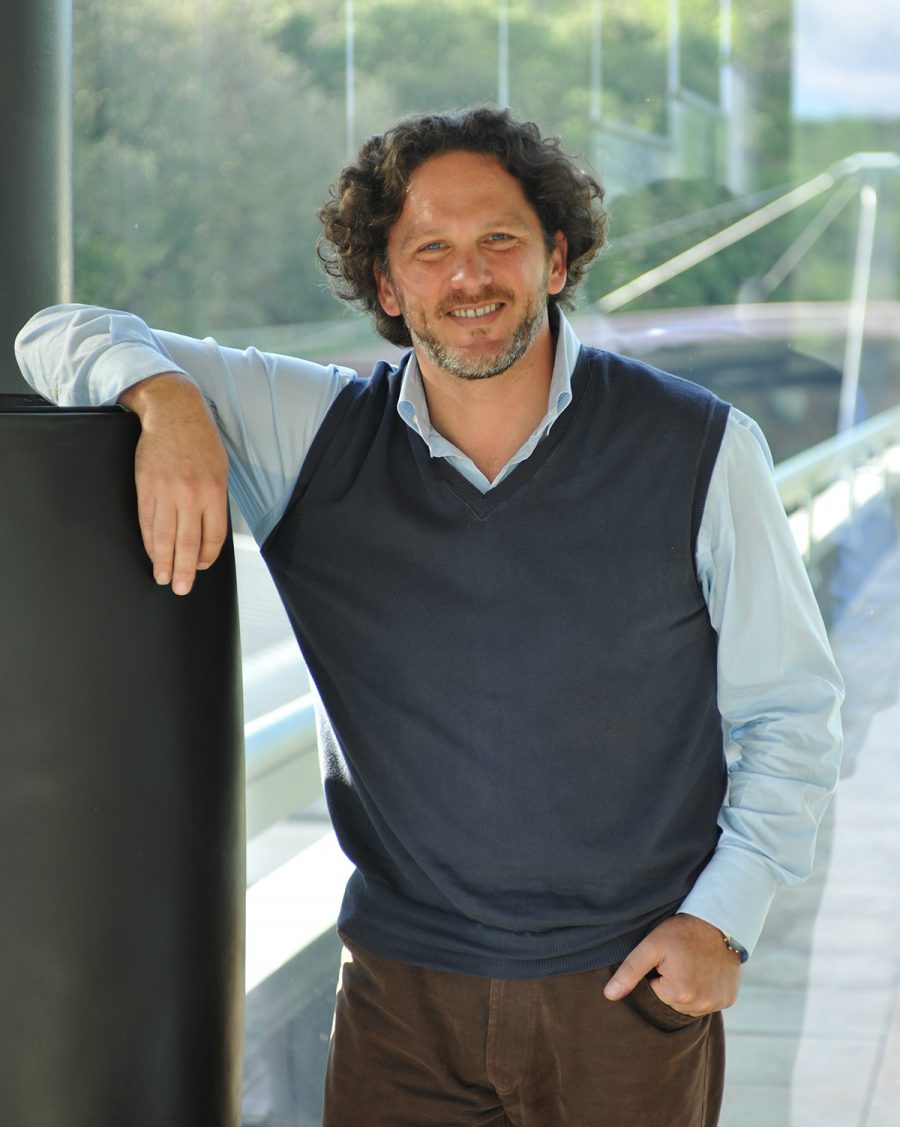 "Ornellaia 2017 masterfully interprets what was a particularly warm and sunny year. The intense and dark colour heralds a wine of beautiful concentration; the nose, rich and complex, releases scents of ripe red fruits, accompanied by notes of sweet tobacco and vanilla. The taste reveals an Ornellaia of great balance, a combination of firmness and pleasant freshness."
– Olga Fusari, Winemaker
Grape Varieties
Cabernet Franc, Cabernet Sauvignon, Merlot, Petit Verdot
Appellation
Bolgheri DOC Superiore
Suggested Retail Price
$260.00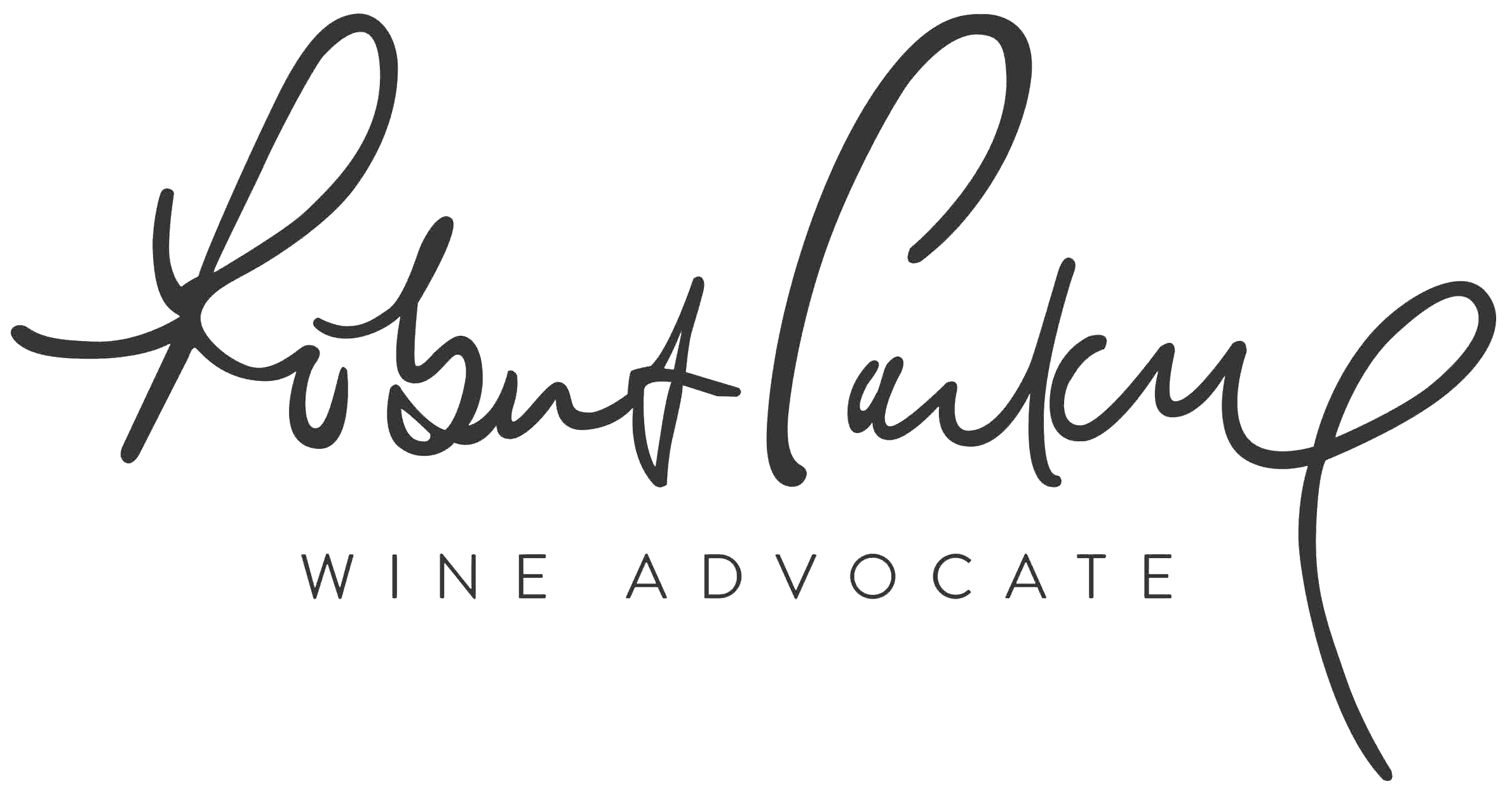 Wine Advocate - May 22, 2020 "This vintage of Ornellaia is called Solare and represents the 12th edition in the estate's Vendemmia d'Artista series featuring artwork by Tomás Saraceno. His beautiful art depicts a radiant sun halo and is intended as a symbol of sustainability. That theme of sunshine and warmth is particularly well suited to a vintage such as this. The Ornellaia 2017 Bolgheri Superiore Ornellaia is generous and fruit-forward with dense richness and concentration all driven by the smaller and more compact berry size that characterizes this dry, hot growing season. Black and purple fruits segue to spice, tobacco, leather and some of those beautiful Mediterranean notes of black olive and wild sage. These various moving pieces work together in perfect harmony. The tannins are beautifully managed here. If you consider the more astringent and rougher approach of the mid-tier Le Serre Nuove dell'Ornellaia, this wine shows a whole other level of magnificent tannic management that could not have been easy given the diminutive berry size. This vintage sees a blend of 56% Cabernet Sauvignon, 25% Merlot, 10% Petit Verdot and 9% Cabernet Franc. The vineyard soils are characterized by reddish sand with calcareous rock. The wine is fermented in both stainless steel and cement and is transferred over to barrique to finish malolactic fermentation. It ages in barrique for 18 months followed by another 12 months in bottle." 

Jeb Dunnuck - September 3, 2020 "From a hot vintage in Bolgheri, the 2017 Ornellaia is a blend of 56% Cabernet Sauvignon, 25% Merlot, and the rest close to an even split of Petit Verdot and Cabernet Franc that spent 18 months in French oak. It's a beautiful wine offering complex notes of red and black fruits, chocolate, roasted herbs, licorice, and dried earth. This carries to a full-bodied Ornellaia with a rich, concentrated mid-palate, ripe, mouthcoating tannins, and a great finish. It shows the dry, hot vintage yet stays lively and holds onto a sense of elegance. I followed this bottle for multiple days and it only improved with air. This is a beautiful, elegant Ornellaia that will evolve for 30-40 years or more." 

Wine Spectator - February 2, 2021 "Though well-oaked, this features ample black cherry, plum and loam flavors to match the vanilla and sweet spice elements. Harmonious and accessible at this young stage, but will be better in a few years once the components harmonize. Vibrant and long. Cabernet Sauvignon, Merlot, Cabernet Franc and Petit Verdot."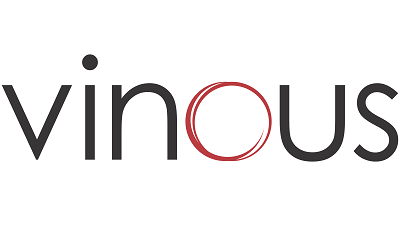 Vinous - March 27, 2020 "A stunning wine, the 2017 Ornellaia offers a captivating interplay of richness and energy. Picking early was the key. Young vine Cabernet Sauvignon and Franc were harvested in August for the first time ever. In the glass, the 2017 offers up an enticing mélange of mocha, cedar, tobacco and licorice, with soft curves that add to its sensuality and allure. The 2017 is sumptuous and racy, as Ornellaias from warmer years tend to be, but it is not at all heavy or overdone. In a word: superb!"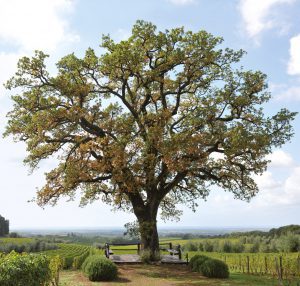 November 25, 2020 - Bloomberg featured Ornellaia 2017 in its ultimate holiday gift guide, selecting the wine "for grape juice junkies" as the perfect addition to a cozy day off at home. Wine contributor…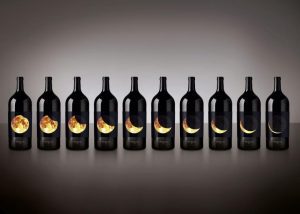 April 17, 2020 - Forbes Magazine highlights Ornellaia as both one of Italy's leading wine estates and a faithful patron of the arts. While it is no surprise that the legendary Super Tuscan producer…
Other Wines by this Producer

Toscana Bianco IGT
Ornus dell'Ornellaia is a late harvest Petit Manseng produced in extremely limited quantities and gives yet another dimension to the Estate. In certain vintages conditions are perfect in the tiny "Palmetta" vineyard for the production of this exclusive dessert wine. The name Ornus dell'Ornellaia takes its inspiration from 'Fraxinus Ornus', the Latin name for the Manna or Flowering Ash (in Italian, Orniello), the tree which has given its name to the Ornellaia. The "Manna Ash" Orniello or 'Fraxinus Ornus' is a tree which is typical to the Mediterranean coastal area. Its precious sap has been used since Biblical times as a sweetener and acts as a perfect link to the sweetness of Ornus dell'Ornellaia.

Toscana IGT
Le Volte dell'Ornellaia combines a Mediterranean expression of generosity with structure and complexity, reflecting the philosophy of Ornellaia. It represents the first step into the Ornellaia family, and is an ideal wine for everyday enjoyment.

Toscana IGT Bianco
Poggio alle Gazze dell'Ornellaia is one of Italy's most innovative and progressive white wines, providing an altogether different experience of the Ornellaia estate and its Mediterranean influences.

Bolgheri DOC Rosso
Coming primarily from the Ornellaia's younger vineyard sites and made with the same passion and attention to detail as the estate's flagship wine, Le Serre Nuove dell'Ornellaia combines generosity and depth of flavor with an engaging and vibrant personality.

IGT Toscana
Ornellaia Bianco is Italy's most ambitious white wine. It is a result of the Estate's desire to translate the exceptional properties of its terroir not only into red wines, but also into this magnificent white.