Quinta do Noval
Noval BLACK Port NV
Douro Valley, Portugal
Almost from when it was first introduced In 2010, Noval BLACK has helped generate interest in the use of port in cocktails, hearkening to the history of port's use on the back bar a century ago, and with its complexity and balance adding a dynamic new element in today's cocktail utopia.
Noval BLACK was created to celebrate a decade after the near total rehabilitation of the historic Noval vineyard, arguably the Douro Valley's greatest.  The major replantings emphasizing only the best traditional grape varieties, the move of the cellar to the vineyard rather than Vila Nova de Gaia several hours away for total control, and several other factors meant that the fruit being grown at Noval had reached a historic high.
Noval BLACK is a clear expression of the Noval style, no ageing and no decanting necessary. No complications, just a great glass of Port.
The style of Noval BLACK is entirely about emphasizing the quality of this fruit, through use of estate fruit, gentle handling (including foot treading), and vinification aiming for transparency.  You could say it is the most wine-like of ruby reserve ports, and that is the secret to its flexibility, in cocktails, chilled, and even on ice.
Noval BLACK is a revolutionary style of ruby port. The bright aromatics, incredible freshness and perfect balance bring it outside the stodgy "vintage-character" category. Enjoy it any time: Chilled. Before dinner. After. For a seductive edge to cocktails. As an indulgence with chocolate. The custom-designed bottle is distinctive, modern yet timeless, reflecting the uniqueness of Noval BLACK.
VINEYARD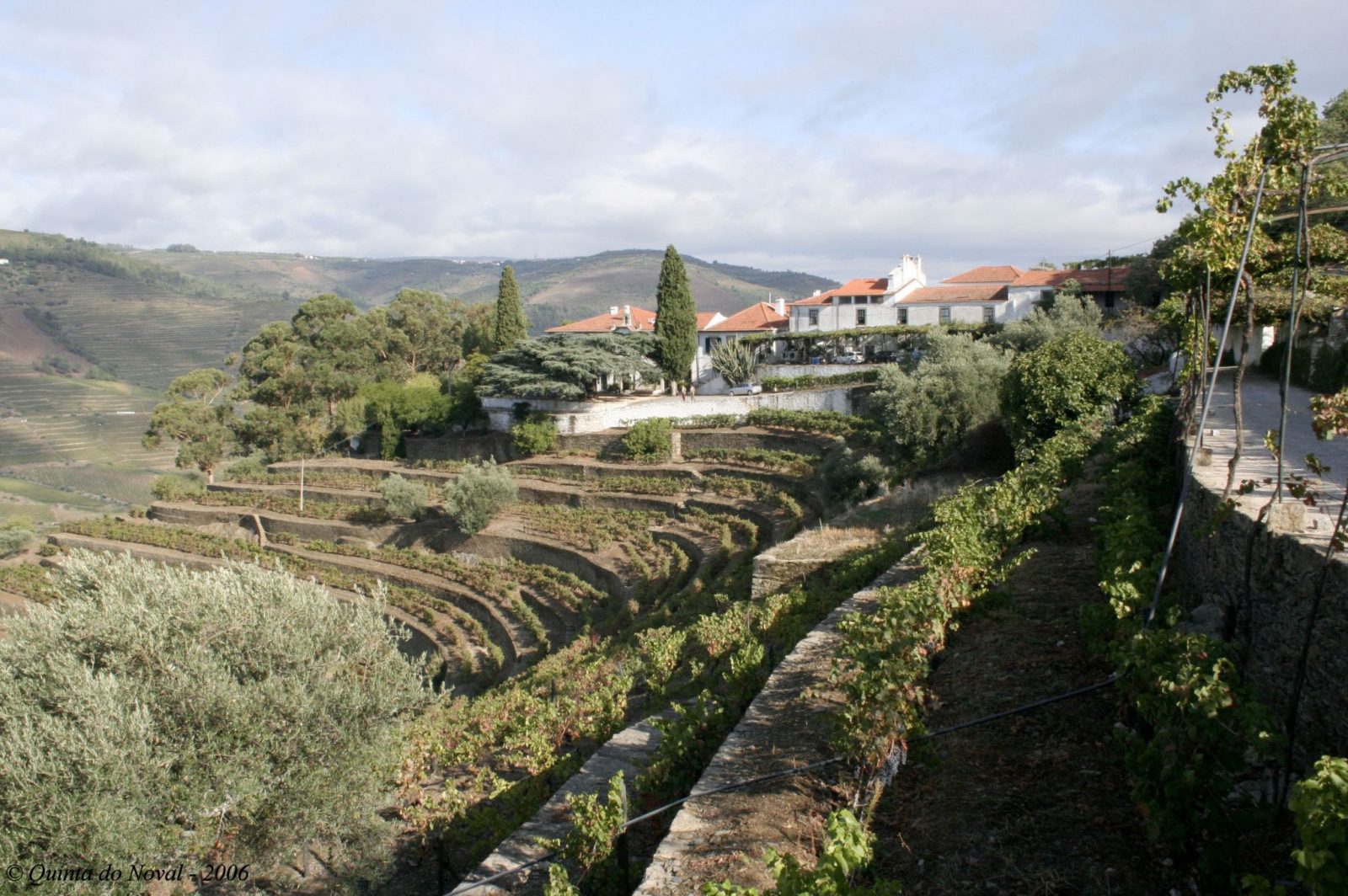 After 15 years tireless years of work re-planting this legendary estate in Pinhão, Noval is seeing fruit at a quality level exceeding its highest expectations. At least 50% of the grapes that go into Noval BLACK come from their own vineyard. Additional fruit is sourced from exclusively A-rated vineyards in the Cima Corgo, the most famous of the three sub-regions in the Douro Valley.
WINEMAKING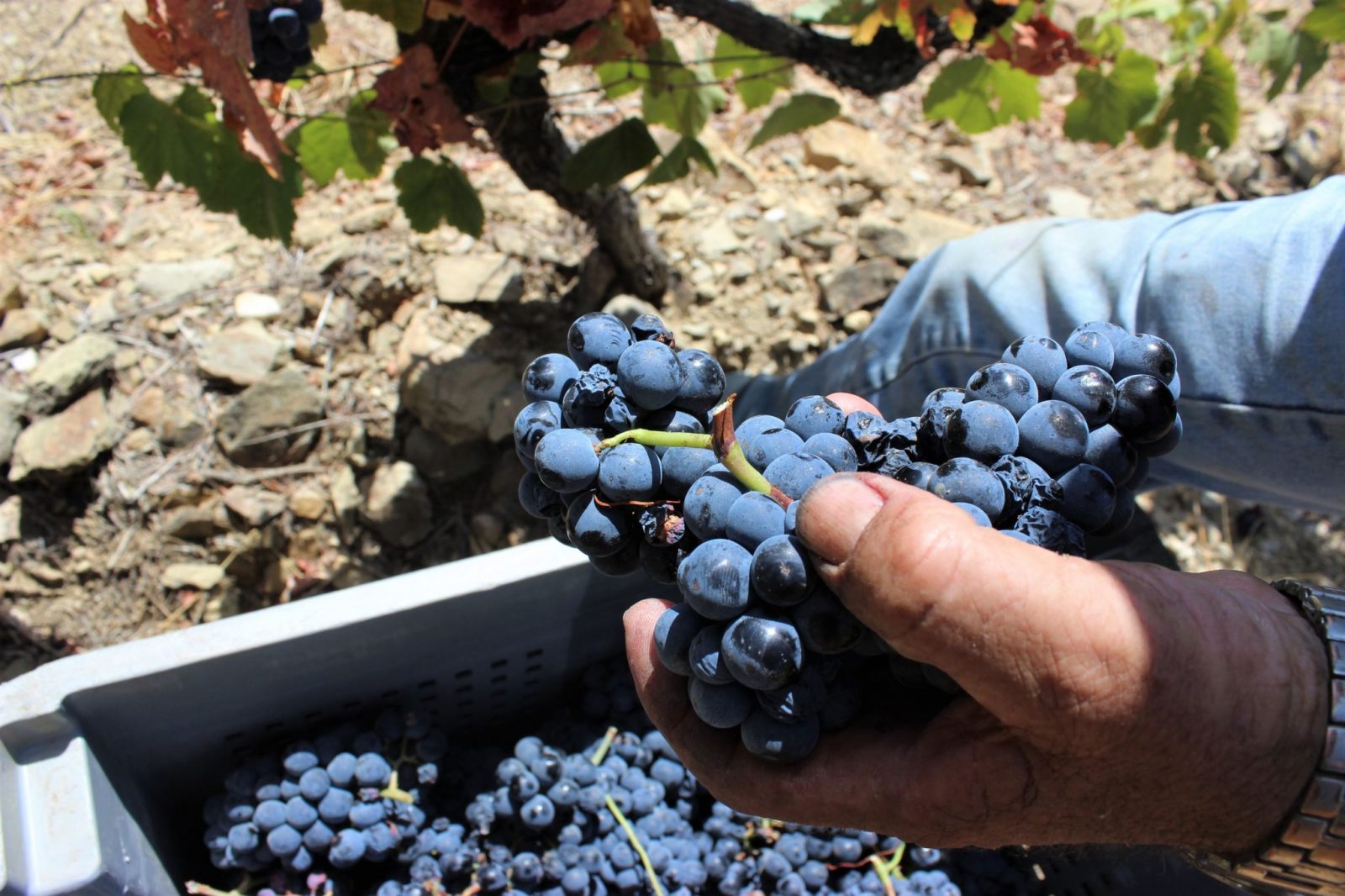 Noval BLACK is a blend of six traditional Portuguese grape varieties: Touriga Nacional, Touriga Franca, Tinta Roriz, Tinta Barroca and Tinta Cão. 50% of the grapes are trodden by foot in lagares, traditional stone vats from the Quinta. The rest are vinified by pumps over in stainless steel vats. This mechanical pressing process was designed specifically for Noval, geared to the requirements of the technical team. The wine is matured for two years in large oak casks and steel vats to preserve the wine's freshness.
COCKTAIL IDEAS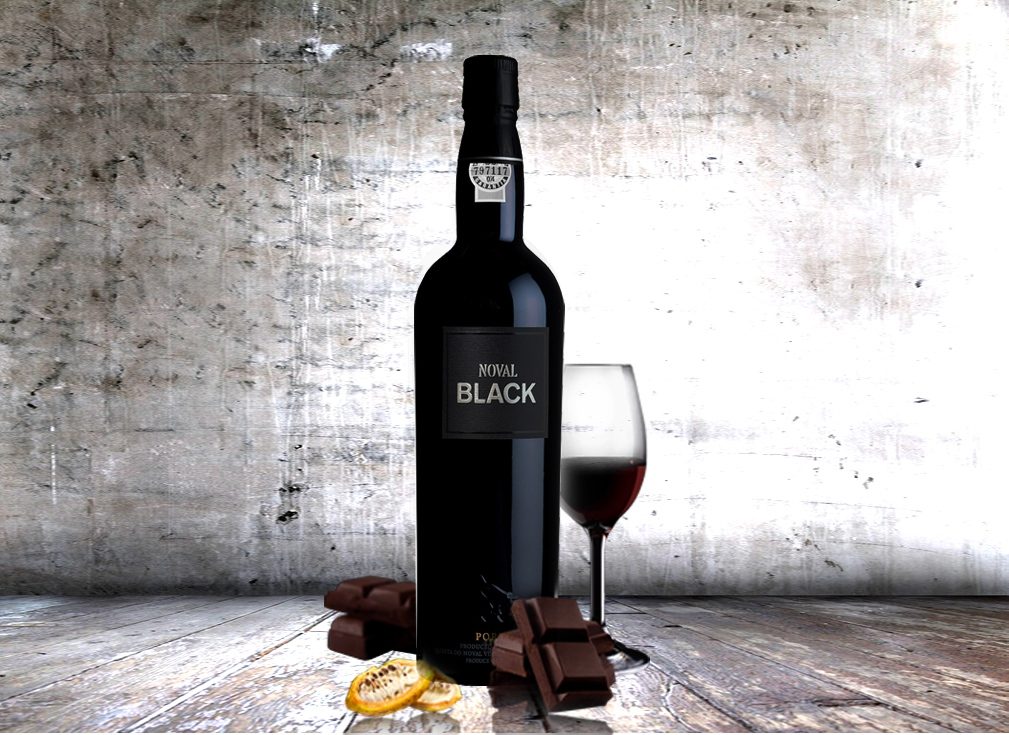 Black Chilled:
Serve chilled. Cool temperatures bring out the freshness of ripe berries and the warmth of spices.
Black with Chocolate:
An indulgent any-time treat with dark chocolate.
Black & Stormy:
– 1 oz. Noval Black Port
– 1 oz. Goslings Black Seal Rum
– 1 oz. House Ginger Beer
– 0.5 oz. Lime Juice
– 0.5 oz. Simple Syrup
Shake with ice and garnish with a lime wheel, skewered to a piece of candied ginger and a blackberry.
Noval Cup
– 2 oz. Noval Black Port
– 0.5 oz. Lemon Juice
– 0.5 oz. Simple Syrup
– 1 Strawberry
Muddle the strawberry with the simple syrup, then add the rest of the ingredients. Shake with ice and fine strain into a collins glass, filled with ice.
Top with 2 oz. Club Soda. Garnish with a cucumber wheel.
Black Singular Sangeree:
– 1.5 oz. Noval Black Port
– 0.75 oz. Cognac VSOP
– 0.5 oz. orange liqueur
– 2 Dashes of Orange Bitters
Stir with ice and strain into a chilled coupe. Top with 1.5 oz. Champagne. Garnish with an orange twist.
Appellation
Douro Valley, Portugal
Suggested Retail Price
$23.00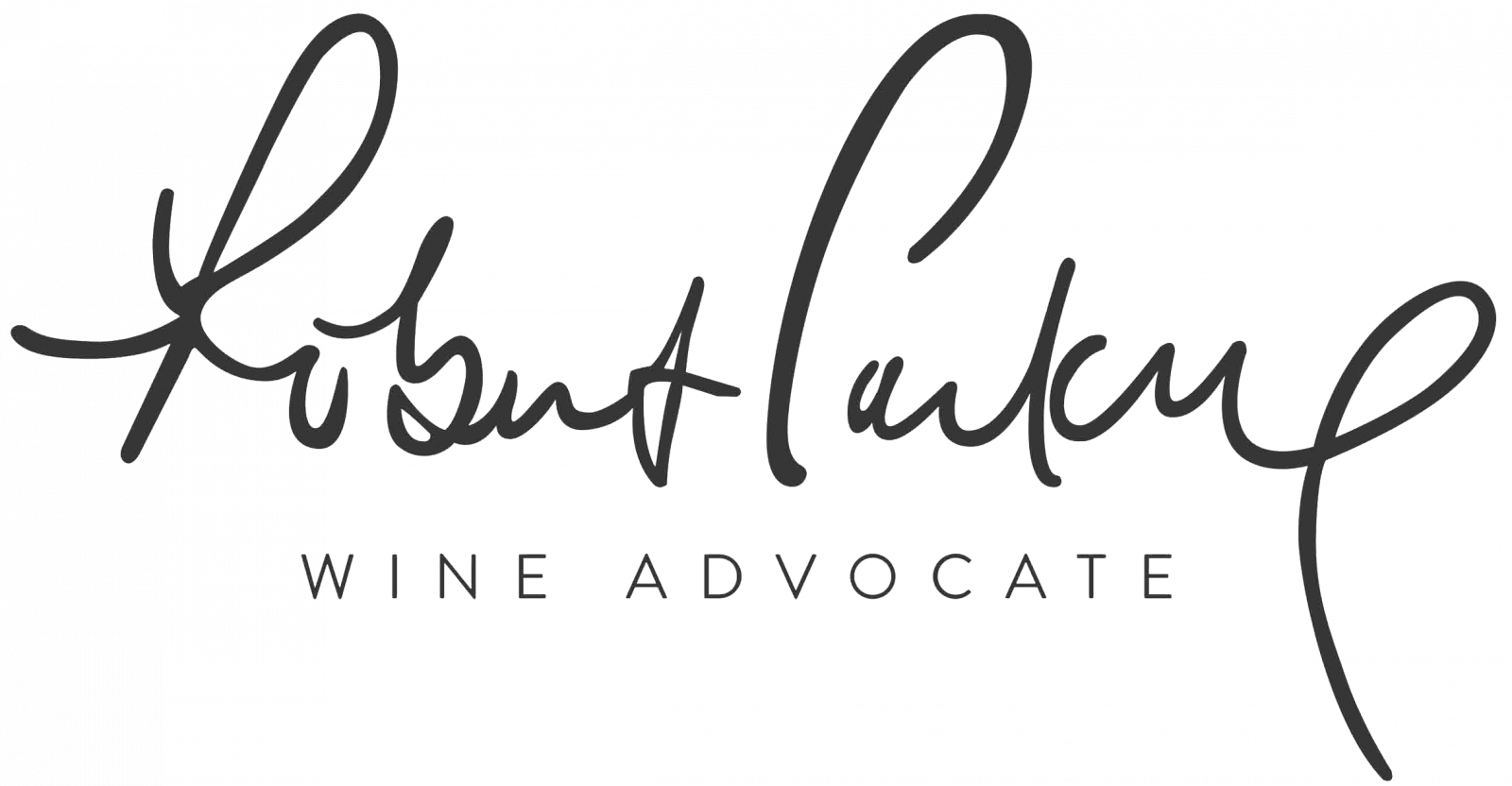 Wine Advocate - "The NV Black Ruby Reserve Porto is mostly Tinta Roriz, Touriga Franca and Tinto Cão aged in an equal mixture of oak and stainless steel. It comes in with 100 grams of residual sugar per liter. This has many fine attributes, but the most important is that it seems very much like Noval. Laced with an invigorating eucalyptus/cistus aromatic, it is always elegant in the mid-palate yet somehow still solid, something I find Noval does very well. It was one of the relatively few in this report that actually seemed better two days later (and most of the others were unfiltered). There is plenty of finesse and lift to the fruit. It is pointed, ripe and chock full of flavor while still showing off some power and structure. This was, in fact, a bit tight on opening. One of the more distinctive Reserves (in part, thanks to the aromatics), this is very well done at a good price point. It became one of my favorites. It is lovely and exceeds expectations, so I'm leaning up on this a bit. It should still be drunk young, as it won't reward aging."

Jeb Dunnuck - "The NV Black cuvée comes half from estate vineyards (the rest is sourced from the Cima Corgo region in the Douro Valley) and is aged two years in larger oak and stainless-steel vats. At 20 bucks, it's a terrific, forward, sexy Port offering lots of currants, raisins, candied olives, and dried herb aromas and flavors. It's worth buying." - Jeb Dunnuck

Wine & Spirits Magazine - "Black replaces LB, Noval's former entry in this range, and uses top-quality fruit to create a soft, accommodating texture. The aromas are purple-black while the flavors are pure black cherry. Acidity spices it up and adds to the juiciness of the finish. It's plump in the middle and supple all the way through, ending on fruit-skin tannin and a touch of chocolate from oak. At the level of many of the region's best LBVs, this wine may become a staple for a new generation of Port drinkers." 91 Points Wine & Spirits Magazine
More on Quinta do Noval Noval BLACK Port NV

December 3, 2018 - The Washington Post's wine columnist, Dave McIntyre, is encouraging readers to experiment with port this season - and specifically to explore alternatives to vintage offerings! He understands that most people…

December 3, 2018 - Lifestyle foodie website Chowhound is trying to demystify the difference between Port and Madeira for consumers, right in time for the abundance of after-dinner holiday drinks that will be ordered.…
Other Wines by this Producer

Douro Valley
Colheita is a Vintage Tawny Port. Wheras Tawnies with an indication of age show the house style, Vintage Tawnies show the personality of the vintage year. Colheita spends its entire life in barrel until the moment of bottling. On the nose they are fresh, powerful and fruit-forward, with balanced acidity. On the palate they have a nutty, oxidized character with a seductively smooth finish. 

Douro Valley, Portugal
Noval 10 year old Tawny is a blend of old Ports from different vintages that have matured in oak casks, with an average age of 10 years.  It's a perfect expression of the Noval Tawny style. It has acquired the classical attributes of an old Tawny Port, while at the same time retaining much of the freshness and fruit of its youth. 

Douro Valley, Portugal
Noval 20 year old Tawny is a blend of old Ports from different vintages that have matured in oak casks, with an average age of 20 years. Irresistible freshness with all the complexity of age. Harmonious and balanced, fine, elegant and long, with all the aromatic complexity typical of Noval Tawny Ports. 

Quinta do Noval Vintage Port is characterised by its purity of fruit and a fine, delicate quality that is typical of the wines of the property in general, but which finds its most remarkable and enduring expression in the Vintage Ports.

Douro Valley, Portugal
The legend. A small area at the heart of the Quinta do Noval vineyard planted with ungrafted vines and untouched by phylloxera. 

Douro Valley, Portugal
Charm and accessibility in an authentically Douro style. Named after the emblematic cedar tree that dominates the terrace of Quinta do Noval, Cedro do Noval is an authentic expression of the Douro.