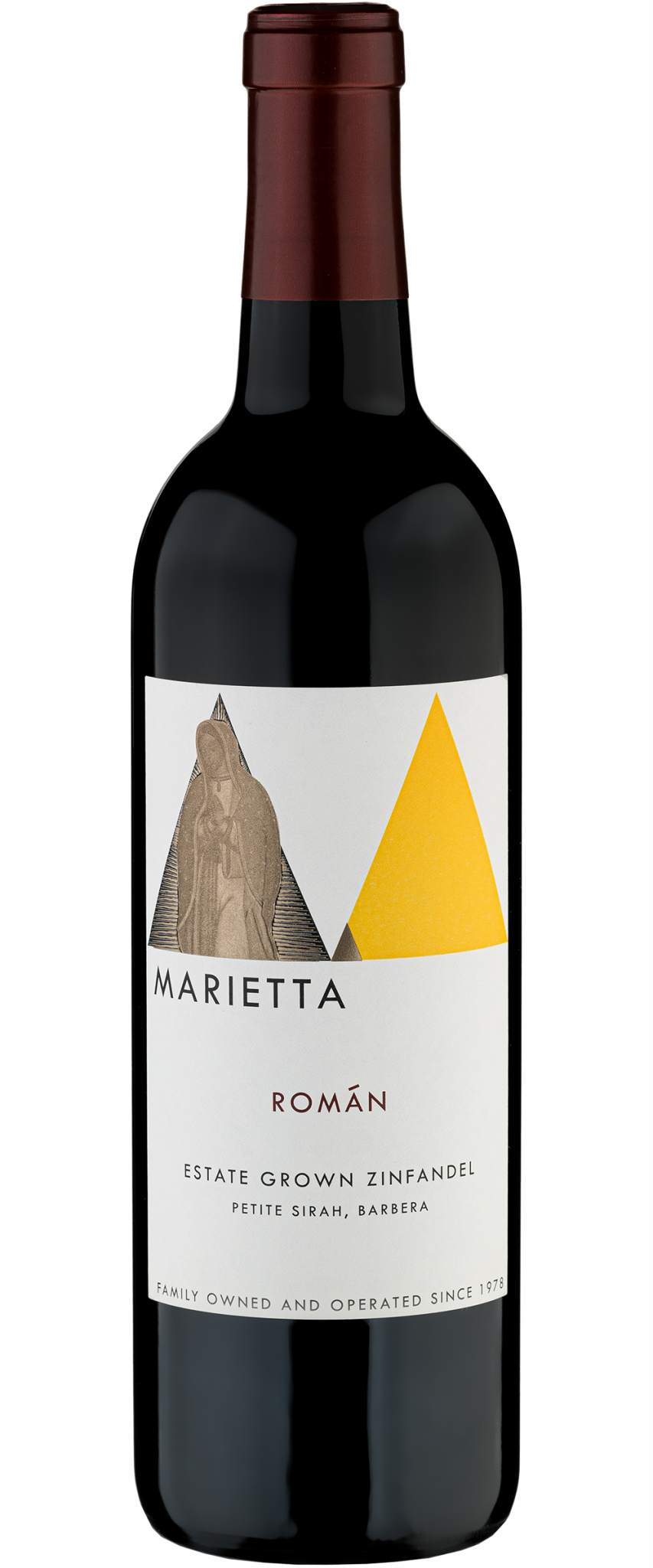 Marietta Cellars
Román Zinfandel 2019
North Coast, California
Named after cellarmaster Román Cisneros who has worked at Marietta for over 32 years, this Estate Zinfandel is from the Angeli estate vineyard in Alexander Valley and the McDowell Valley estate vineyard. One of the grape varieties that Marietta is famous for, this wine captures the bright, juicy character of Zinfandel, and hearkens to an era before dark, thick and oaky styles of Zinfandel took hold. The Virgin of Guadalupe on the label is a nod to Roman's dedication, selflessness, and sacrifice, both for the Bilbro family and his own. It is also a nod to the Mexican-American heritage of Roman and many of Marietta's crew members.
Vineyard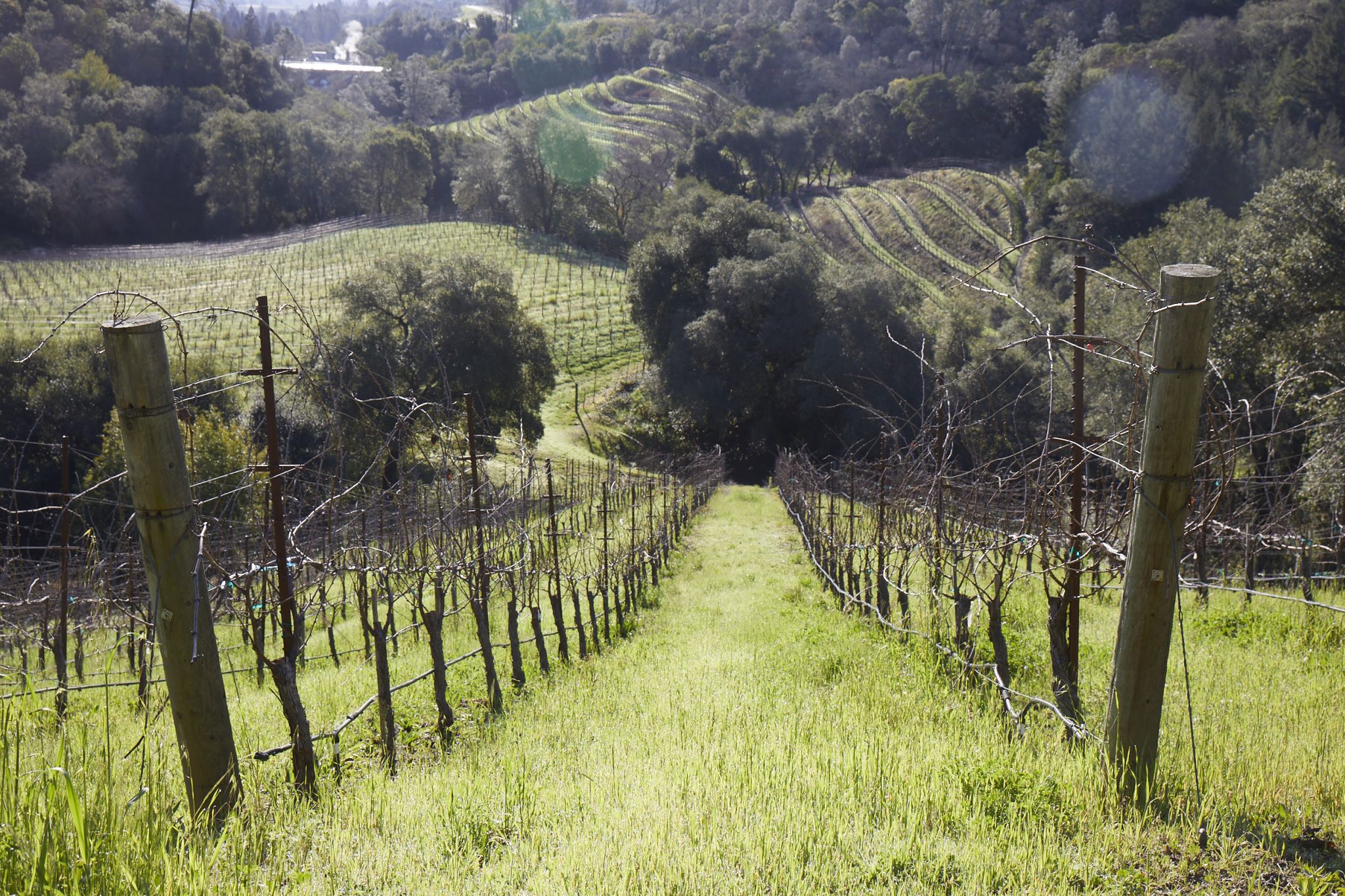 The fruit for this wine comes from the Angeli Estate vineyard in Alexander Valley and the McDowell Valley estate. The Angeli Ranch, first planted to vines in the late 1880s, is a 35 acre vineyard connecting Zinfandel planted on gravel swales from the Russian River to terraced knolls planted with Cabernet. Foggy mornings along the Russian River burn off to hot afternoons followed by chilly nights, striking the perfect balance between warm days and cool nights. The McDowell Valley estate, situated in a valley surrounded by mountains, benefits from the cold sink that ensure cools nights and preserves acidity and freshness.
Winemaking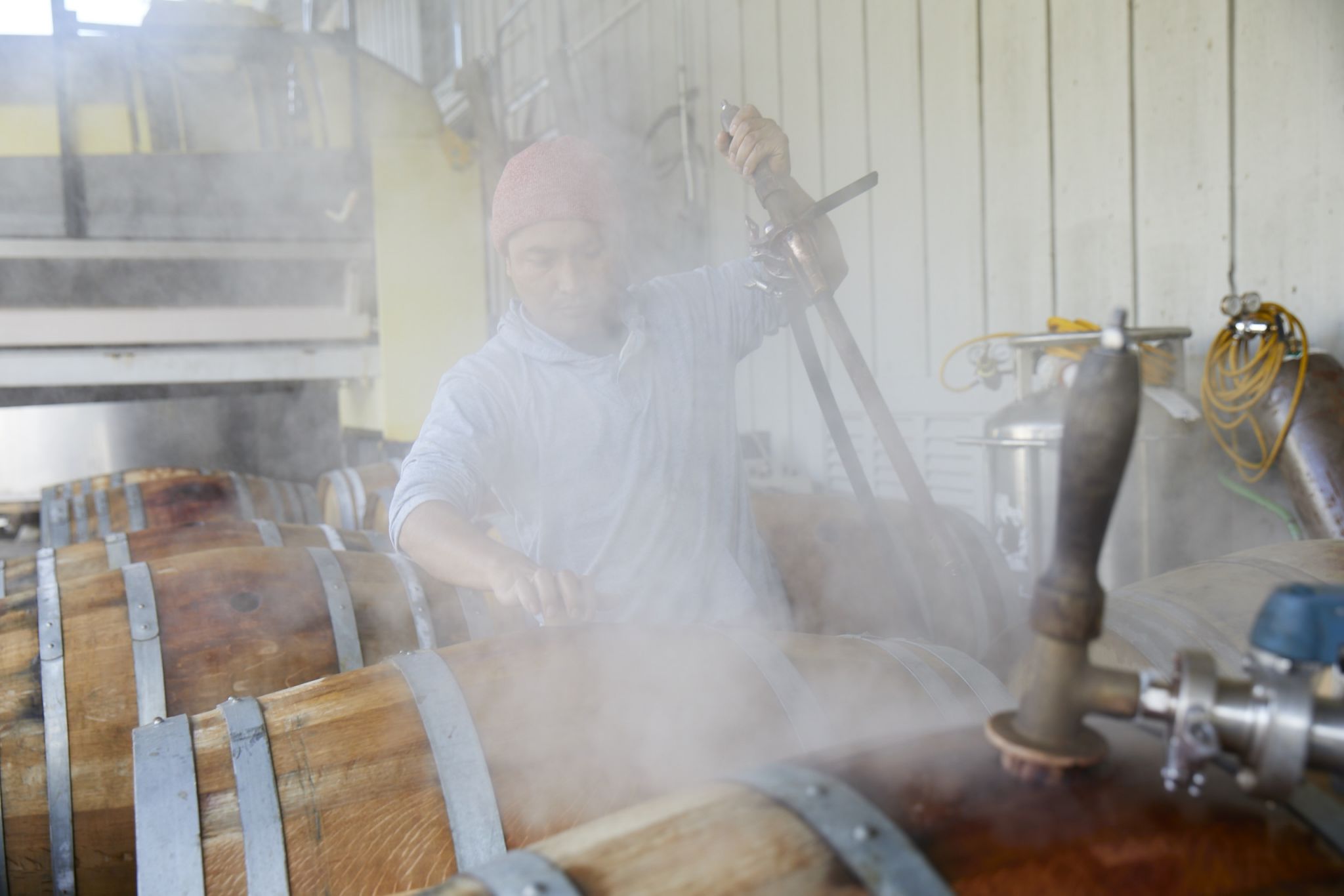 A unique approach of cool fermentations and 12 months of neutral barrel aging emphasize freshness in Marietta's Zinfandel. This varietally lablled Zinfandel is supported by a small amount of structure from blending in 2% Petite Sirah and a savory wildness from 4% of Barbera.
Vintage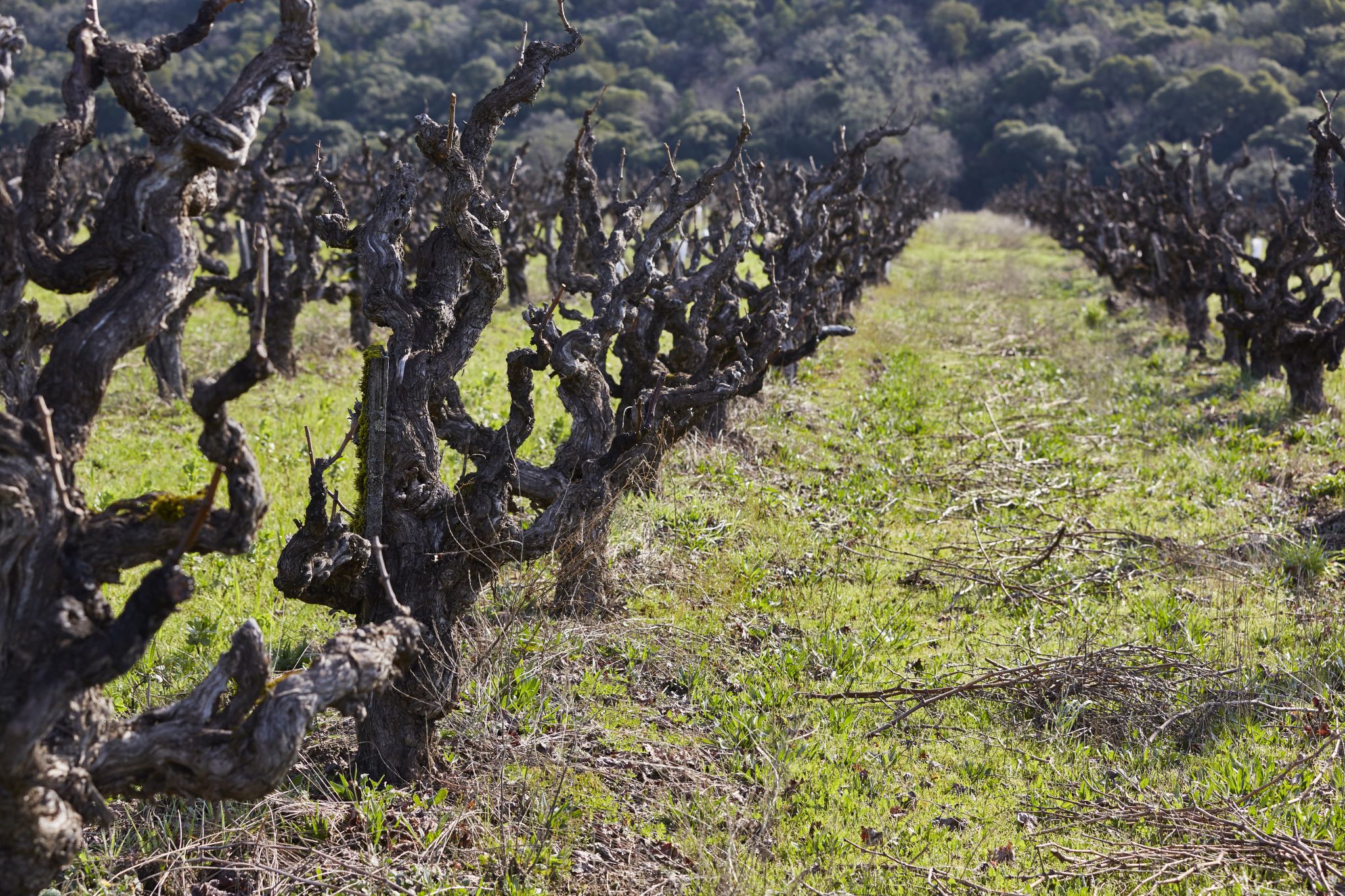 The 2019 Harvest brought another fantastic year of smooth weather with a slow paced, even-growing season. Temperatures were a bit cooler than average, leading to picking a week or so later than typical norms. As per the recent Northern California pattern, fire showed up in late October adding to the stress of the season. However, grapes were picked by then and the only added excitement was power outages and evacuations. Marietta is grateful that their employees and properties stayed safe in 2019 and that the wines show great depth, measured ripeness, and wonderful retained freshness.
Tasting Note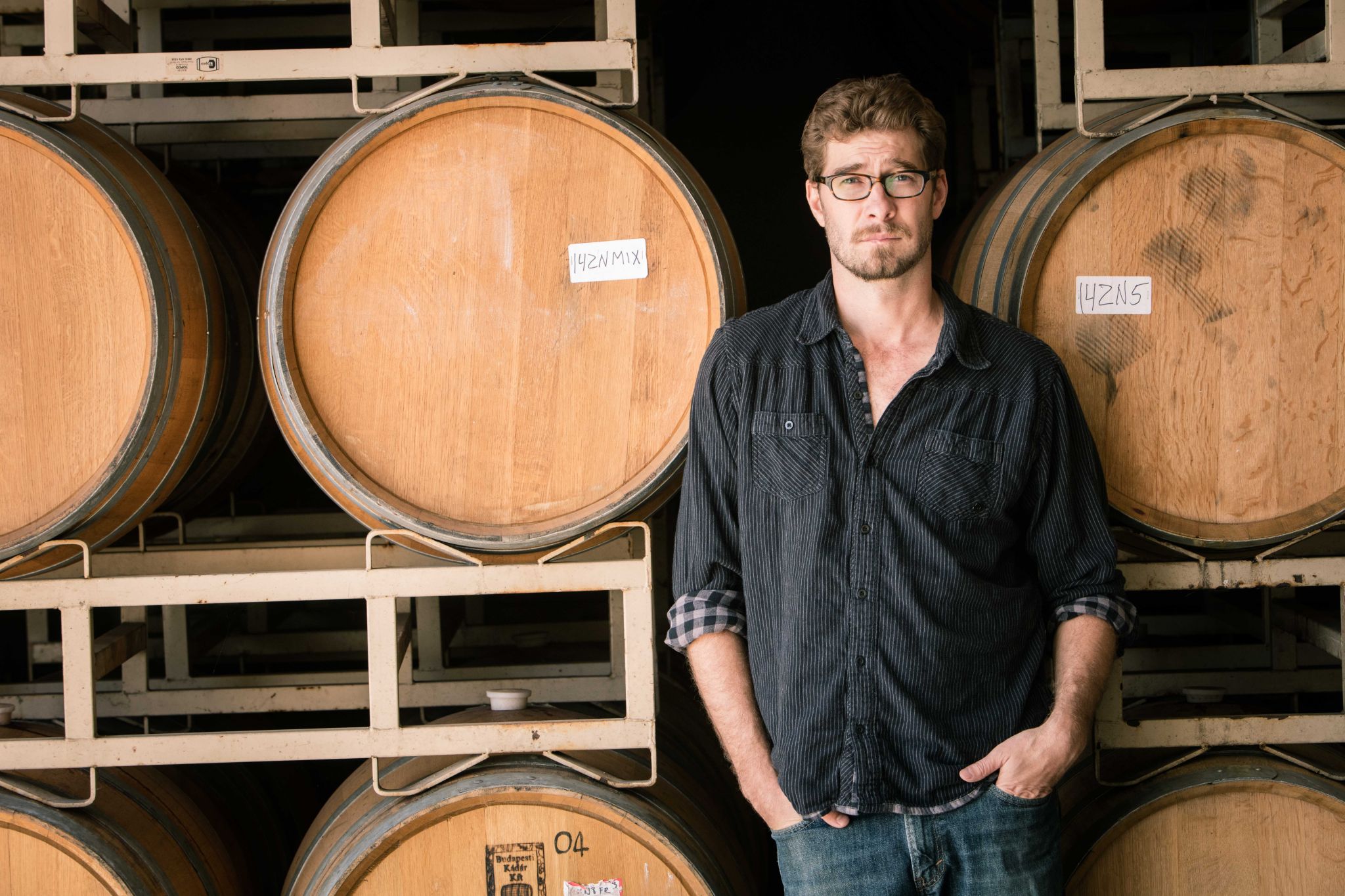 Lovely aromas of berry galette with a touch of crisped brown sugar with added complexity from undernotes of rose petal and orange zest. The broad and gentle palate offers ripe grilled peach and finishes clean with pepper and tangy anise.
Food Pairing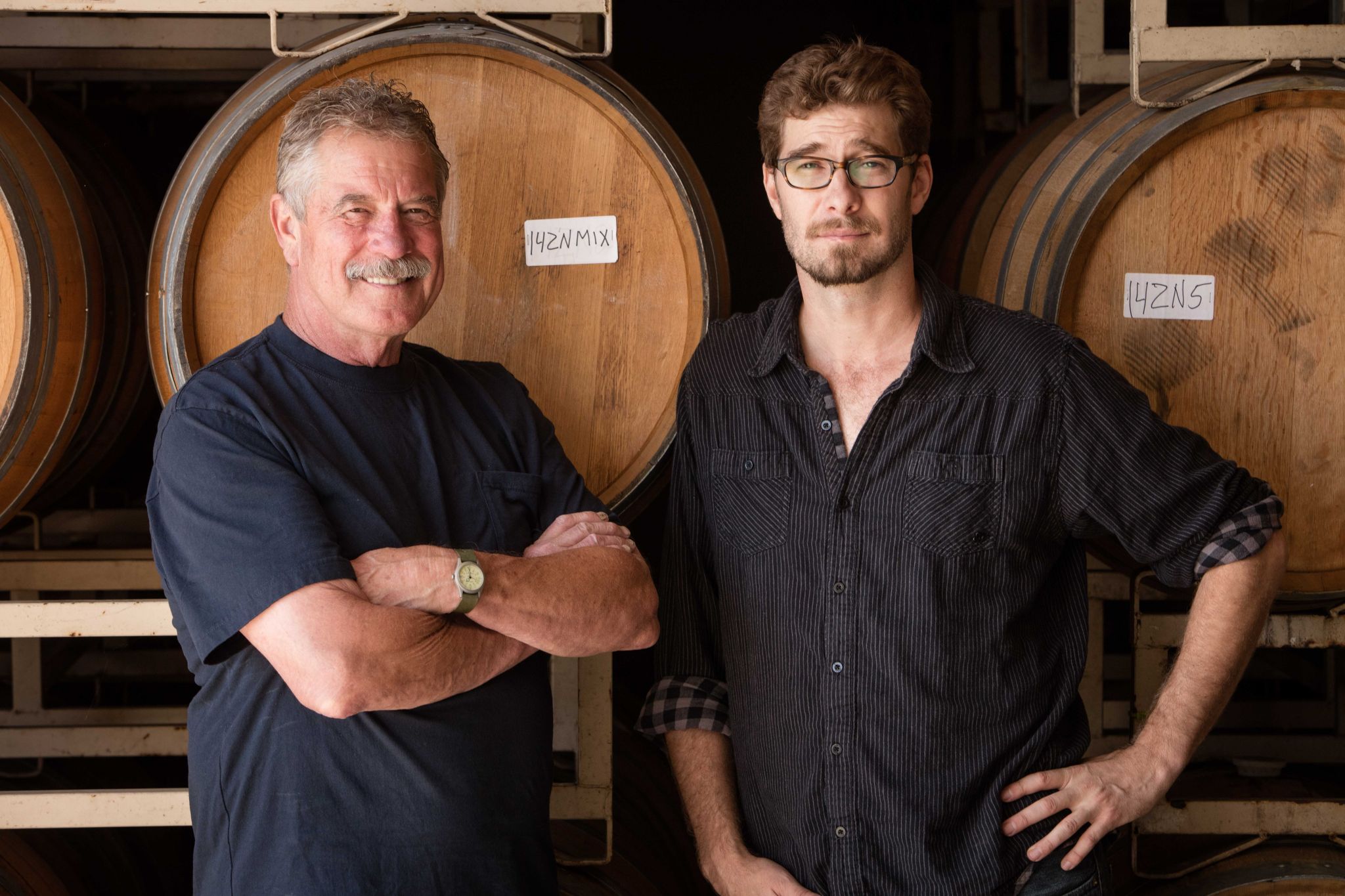 The Román Zinfandel pairs well with pizzas, pastas, grilled foods, and tangy, smoky barbecue sauces.
Grape Varieties
Barbera, Petite Sirah, Zinfandel
Appellation
North Coast, California
Farming
The Román Zinfandel is made from 100% estate fruit, all of which is organically farmed
Suggested Retail Price
$24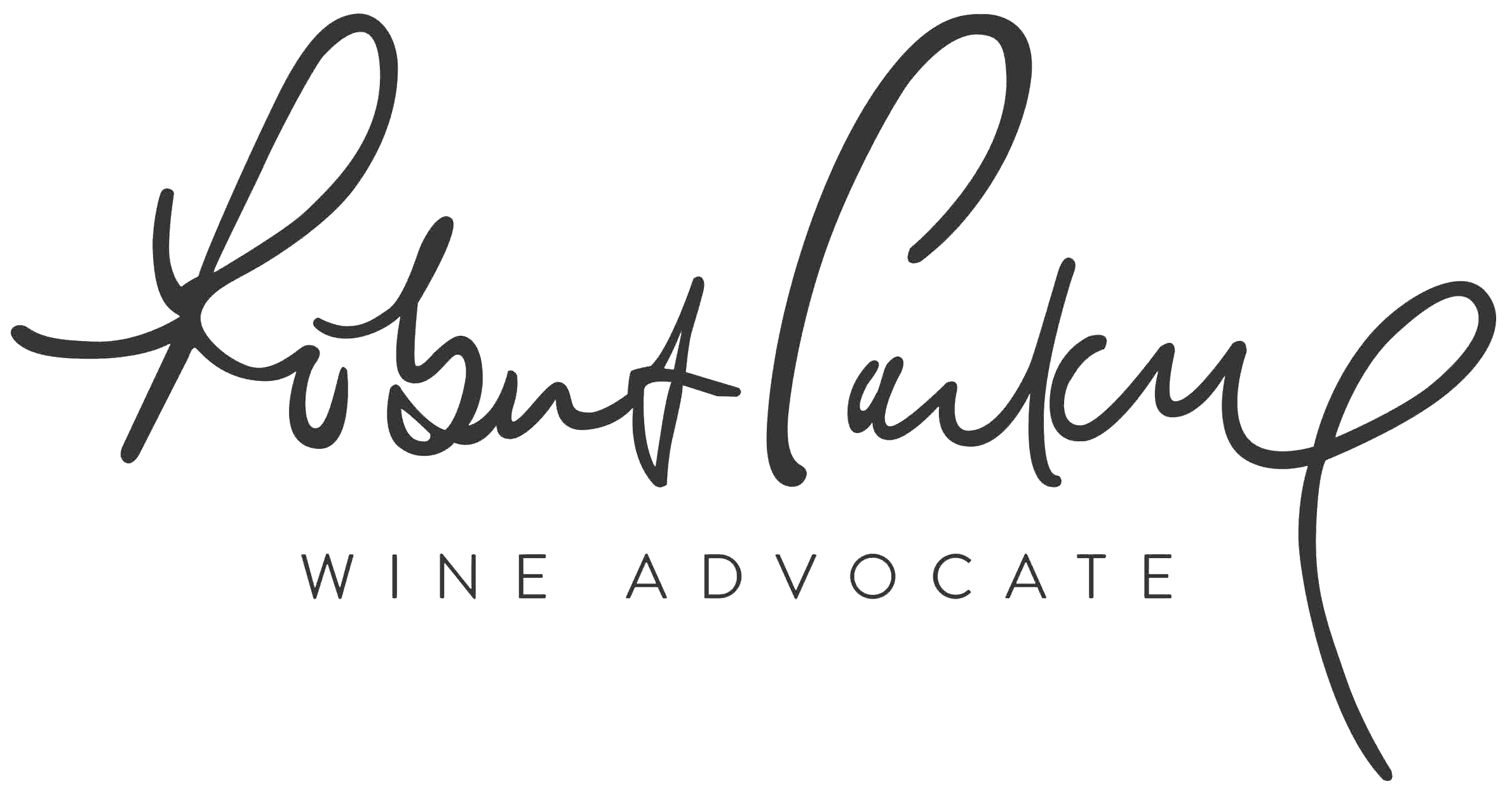 Wine Advocate - June 8, 2021 "The 2019 Román Zinfandel (blended with 4% Barbera and 2% Petite Sirah) has a medium ruby-purple color and gregarious scents of candied peach, wild berry preserves, orange peel and tar. The palate is deeply fruited but light on its feet with bright freshness and loads of perfume on the long finish." - E.B. 

James Suckling - July 20, 2021 "A juicy, fruity red with blackberry, plum and chocolate character. Medium-to full-bodied with round, integrated tannins and a juicy finish. Some slate and earth to the fruit in the aftertaste." - J.S. 
Other Wines by this Producer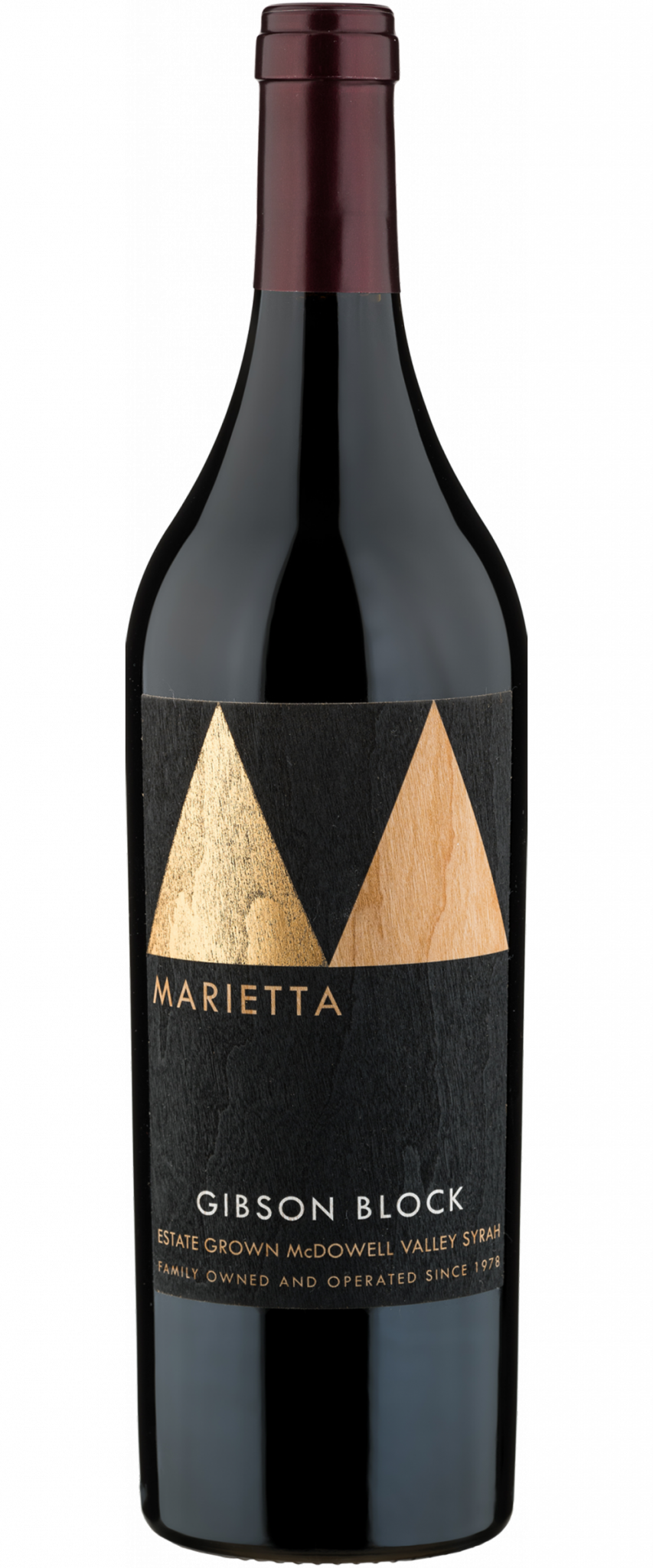 McDowell Valley, California
Made from the oldest Syrah vines in California, in the heart of the McDowell Valley AVA, this wine reflects the hidden property where it is grown – quiet, obscure and profound. This ancient, dry farmed, mixed block next to the original Gibson Homestead has been producing grapes for over a hundred years. Limited in production due to the unique grape source, this wine is built to enjoy with food.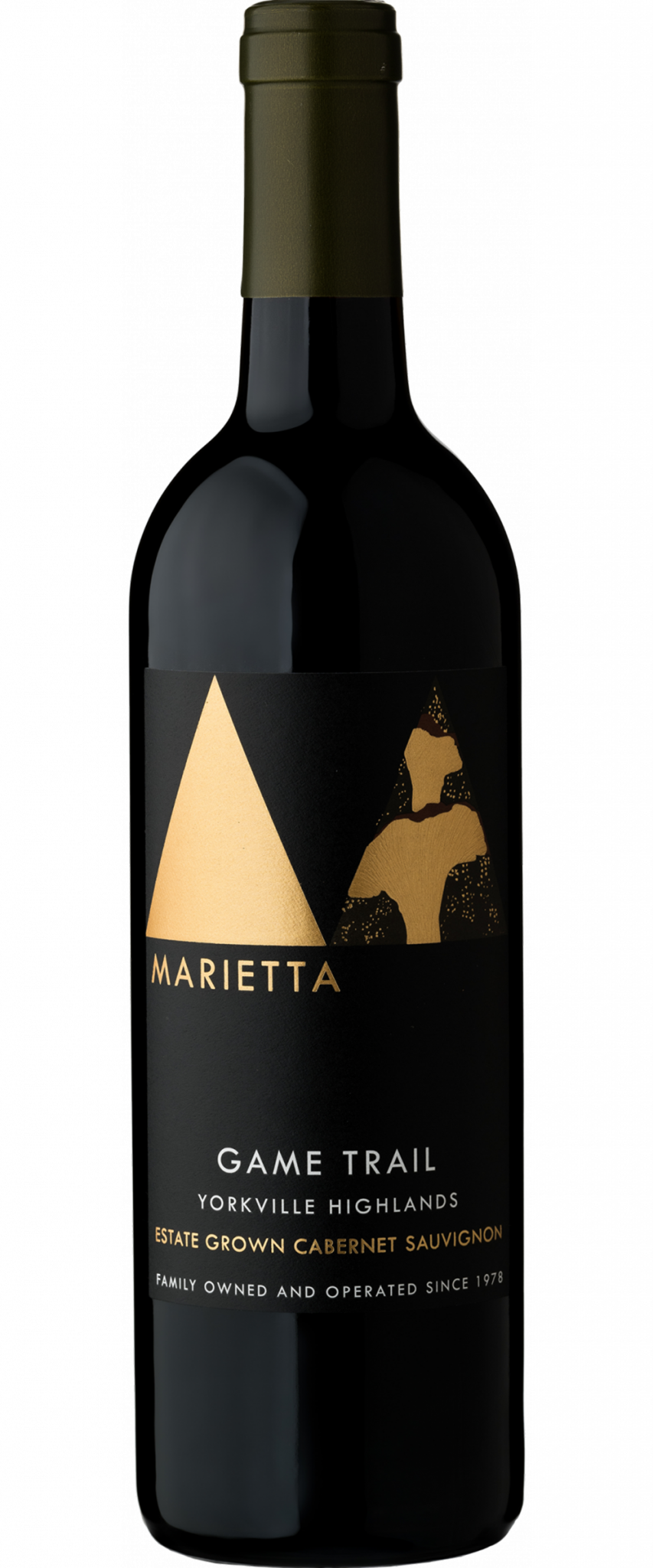 Yorkville Highlands, California
From a high elevation site in the Yorkville Highlands with coastal influence and large diurnal shifts, the Game Trail Cabernet offers an intense, fragrant, savory, and fresh style of Cabernet that speaks of site and demands to be paired with food. This area, with trails worn by mushroom hunters and wild game that travel through the woods, was a refuge for Chris Bilbro, who hunted here and searched for Chanterelles. The mushroom on the label is a tribute to this unique place and its significance.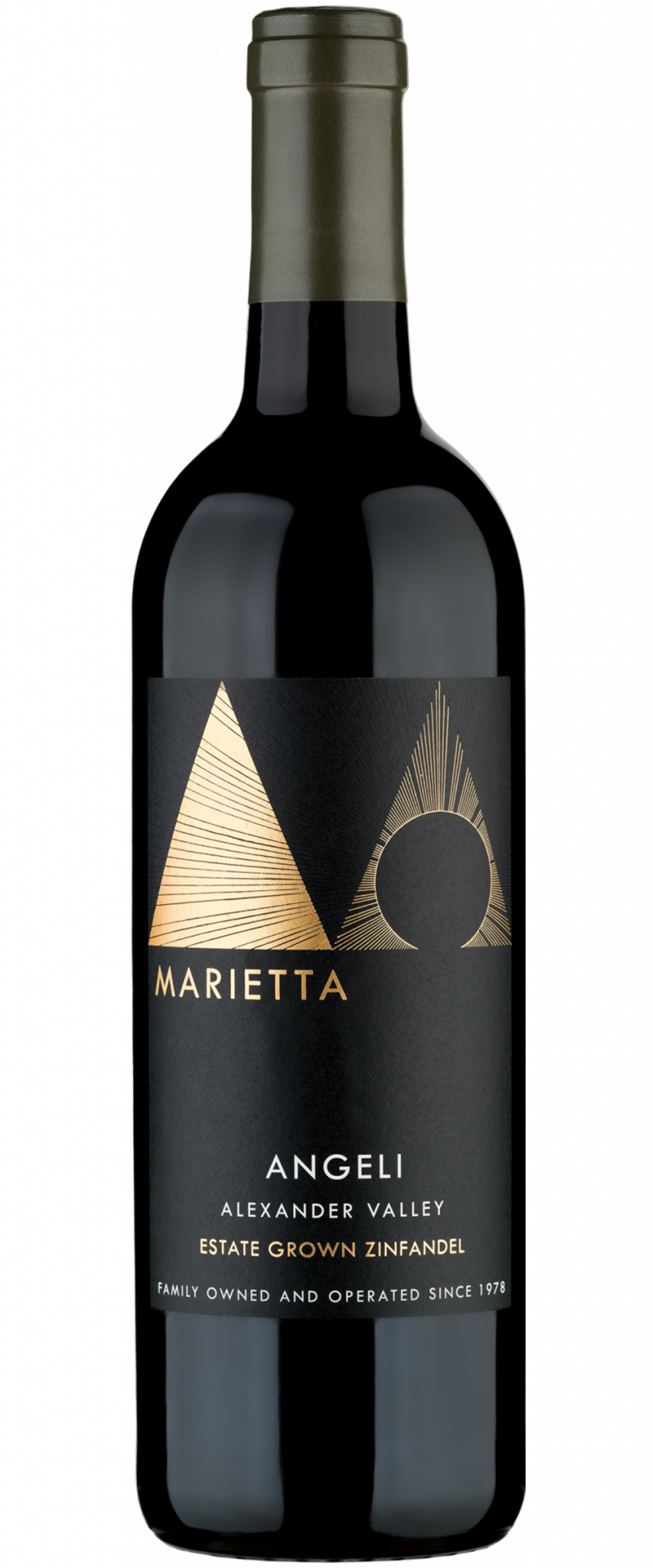 Alexander Valley, California
Marietta Cellars sits at the entrance to a small canyon off Alexander Valley. Known as Angeli Ranch after the family who originally settled there in 1886, the property's vineyards connect gravel swales from the Russian River to terraced knolls invisible from the valley floor. The extremes of this site create a wine that is powerful but has surprising elegance and clarity.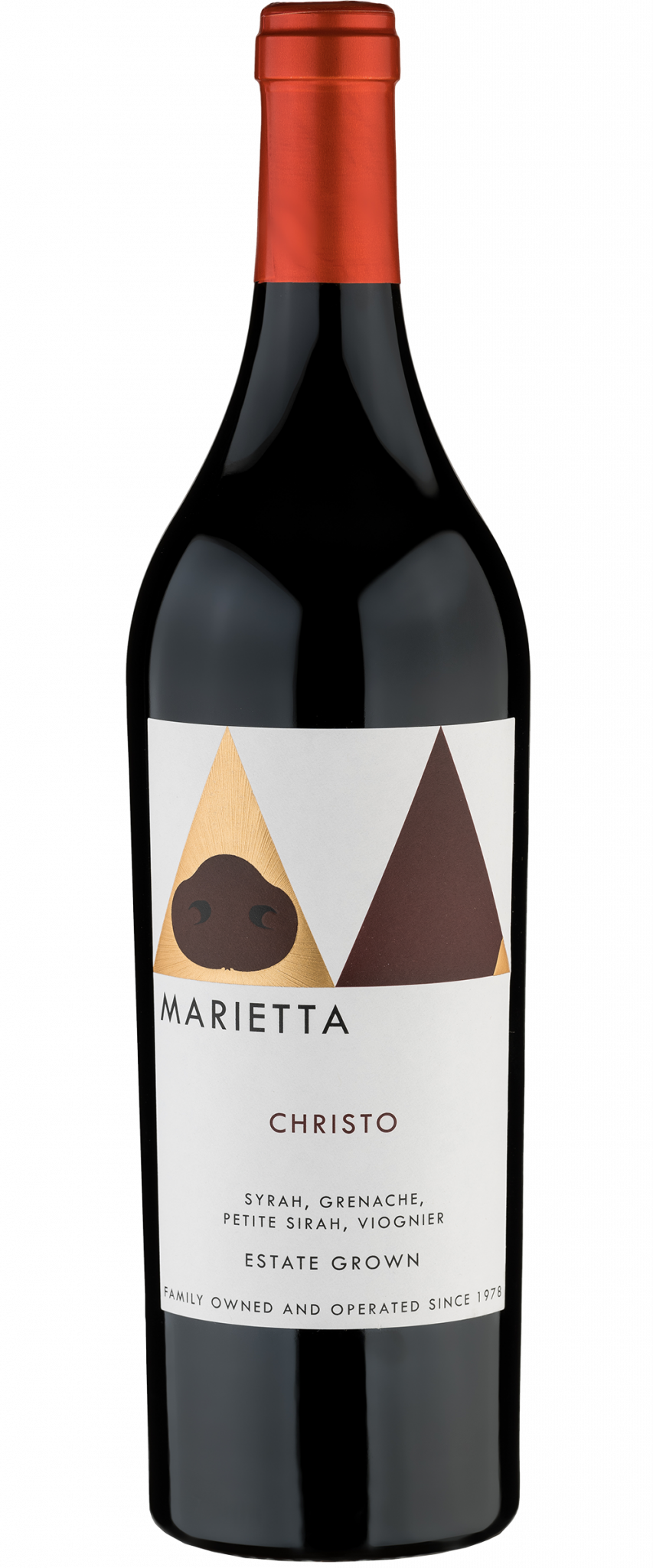 North Coast, California
Named and styled after Chris Bilbro, affectionately called "Christo" by his great-aunt Marietta, this Rhone varietal blend is gentle but powerful, pleasurable but deep, and refined while raw. An ode to Scot's father and founder of Marietta Cellars, this blend is largely Syrah from the McDowell estate, blended with Petite Sirah from the Angeli Estate and Grenache from the Yorkville Highlands Estate. The pig snout on the label is a reminder of how Chris Bilbro made wild boar sausage and carted his creations around the country to share with chefs and wine lovers alike as he sold Marietta wines.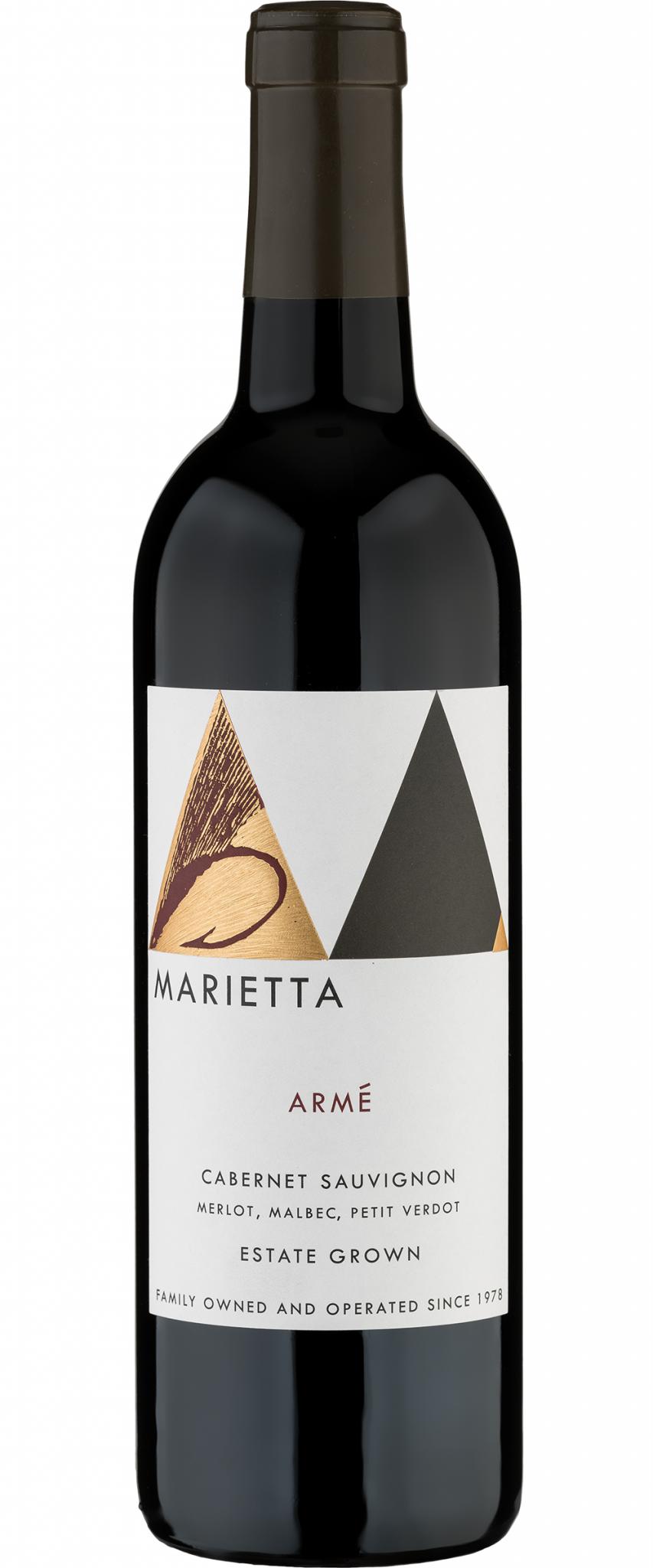 North Coast, California
Named after Armé, the husband of Marietta and great-great uncle of Owner/Winemaker Scot Bilbro, this Cabernet Sauvignon conveys a taut freshness and aromatic purity. Stylistically balanced between modern California and Old World, this wine is dense with fresh, dark fruit and tempered with a savory, earthy character. The dry fly on the label is a reference to Chris Bilbro's long family history of fishing with his great uncle Armé along the waterways that now adjoin the three estate vineyards.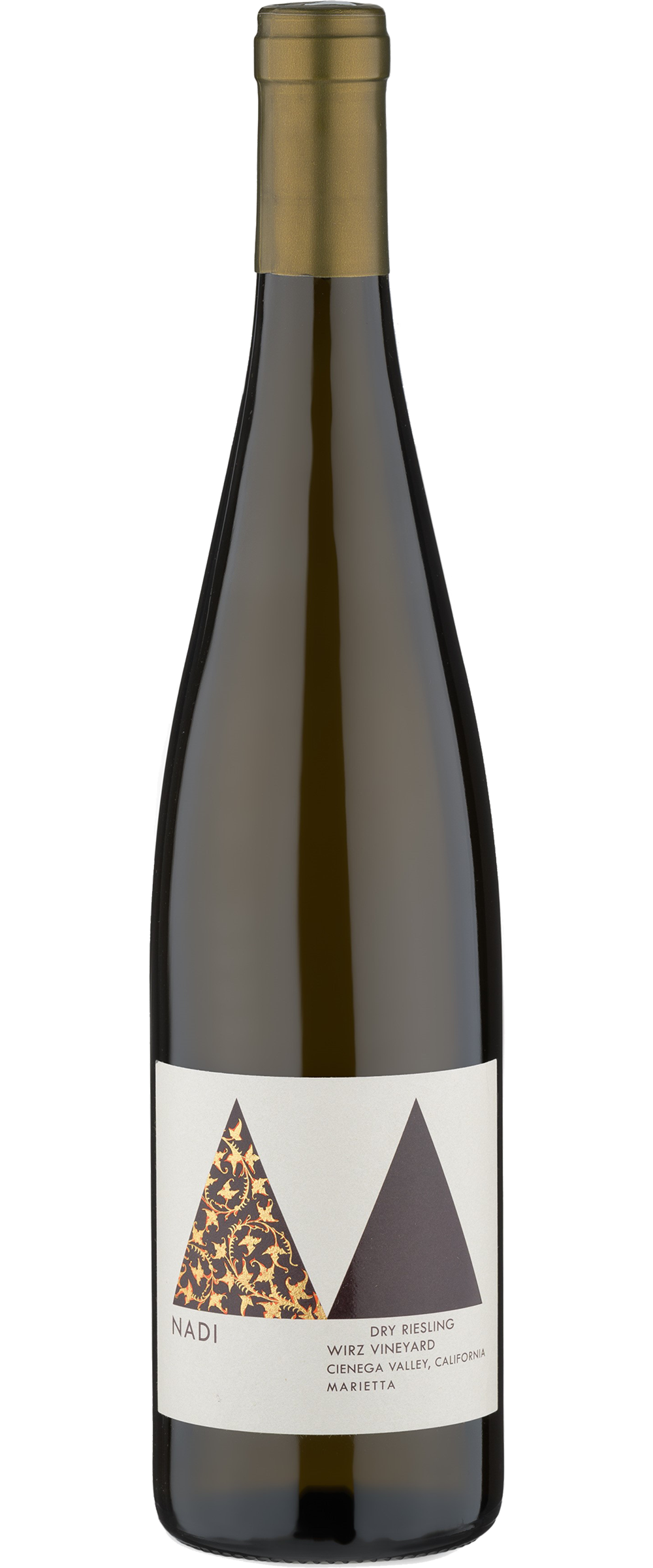 Cienega Valley, California
This Dry Riesling comes from a special vineyard in the Cienega Valley appellation inland of Monterey, California. These old, dry farmed, head pruned vines produce a small but concentrated crop. The second oldest Riesling in California, this block was planted in 1964.

California, United States
Marietta's Old Vine Riesling is the most recent and unique extension of the Old Vine series (or "OVR"). Originally intended as a gift for Scot's partner, Lisa, who is German, the bone dry style of Riesling became a fan favorite and permanent addition. While it is the only wine is the lineup that is not estate grown, it comes from some of California's oldest Riesling vines and offers an extraordinary value and delightful drinking experience.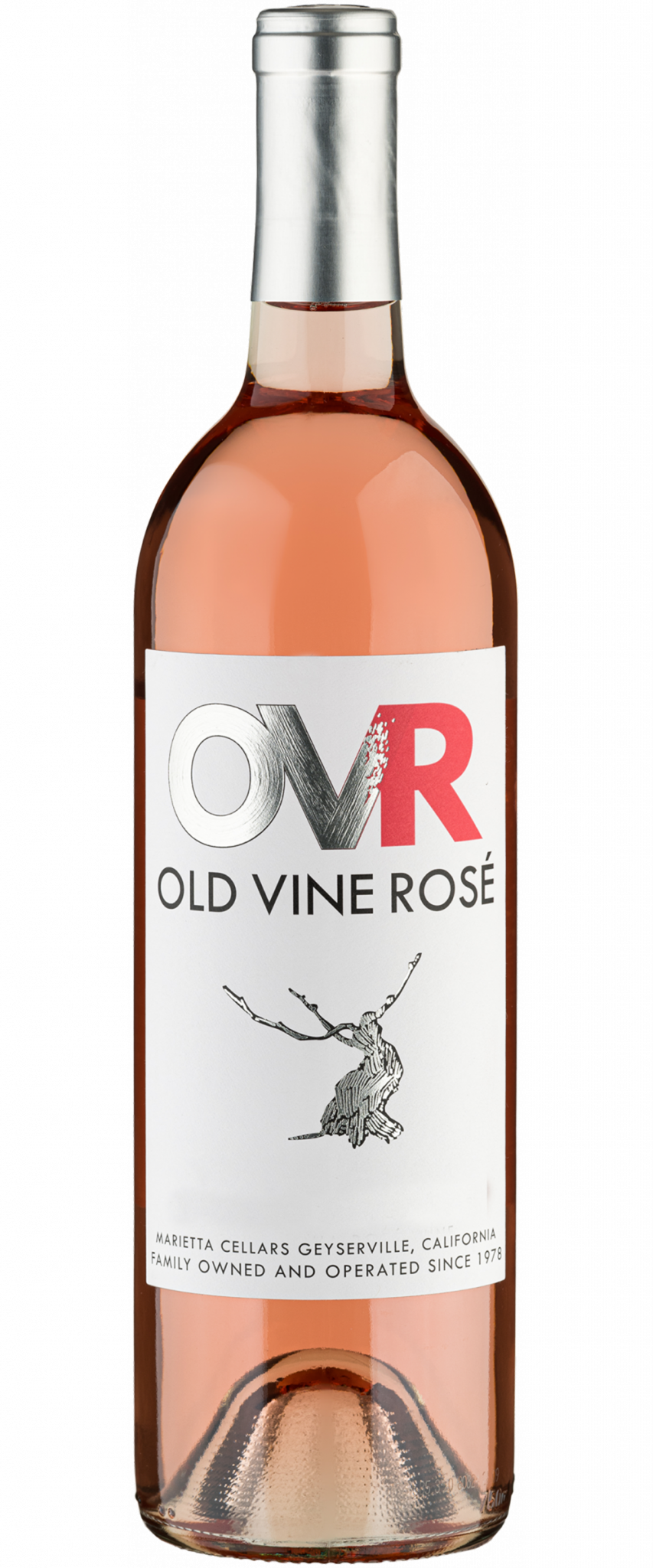 California, United States
Marietta's Old Vine Rosé is a perfect extension of the Old Vine series. Made in a Provençale, direct-press style from some of the oldest Syrah and Grenache vines in California, it is fresh, nuanced, and perfectly balanced to enjoy with food or on its own. As always with the "OVR" wines, it delivers a lot more substance and pleasure than you could expect.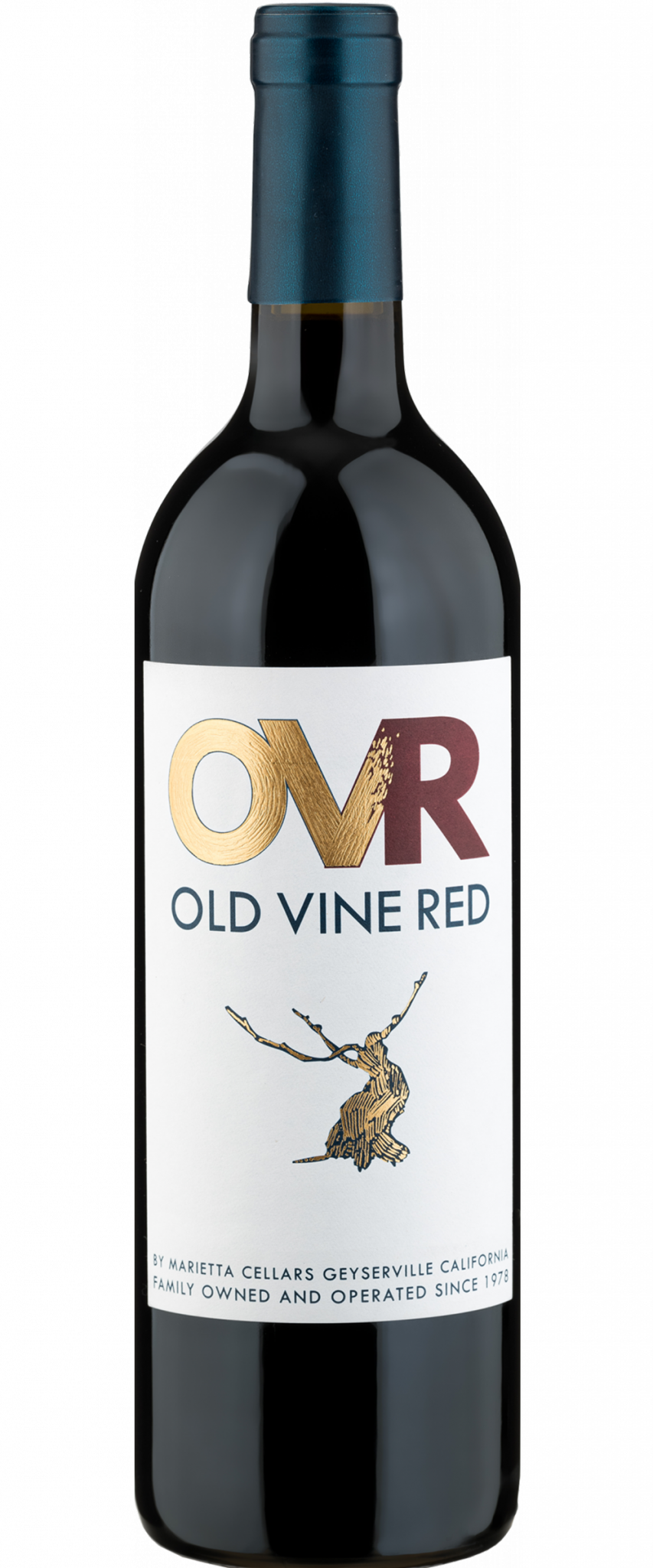 Sonoma/Mendocino, California, United States
Affectionately known as "OVR," Marietta's Old Vine Red is a proprietary red wine made to replicate the field blends of the old vineyards in Sonoma and Mendocino counties. A groundbreaking combination of grape varieties and multiple vintages first produced in 1982, this wine has blazed the path for red blends for decades. With an historic underground following, it is one of the longest lasting and best known red blends produced today. Predominantly comprised of Zinfandel, Old Vine Red combines pure fruit, a supple mouth feel and a rich, solid structure.