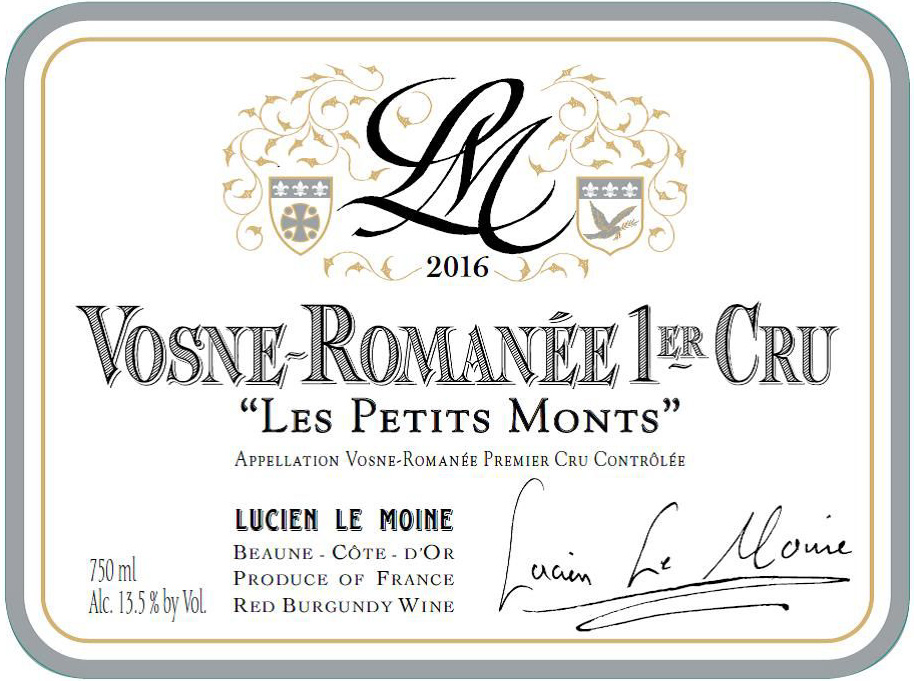 Lucien Le Moine
Vosne-Romanée 1er Cru "Les Petits Monts" 2016
Vosne-Romanée 1er Cru "Les Petits Monts"
Les Petits Monts is a small, 9 acre vineyard just up-slope from Richebourg. Mounir Saouma says about Les Petits Monts that it is not far from Les Suchots, and on top of Richebourg, with a poor, dry soil. It is in character the opposite of Les Suchots, which is colored and tannic – it is a subtle and very fine wine, which shows little tannin, more floral notes and more of a St-Vivant character.
Grape Varieties
Pinot Noir
Appellation
Vosne-Romanée 1er Cru "Les Petits Monts"

Burghound - "Notes of herbal tea, spice, black cherry and sandalwood lead to racy, intense and almost pungently mineral-driven medium weight flavors that possess a chiseled, driving and wonderfully long finish that is austere, linear and slightly lean. This is very clearly in need of extended cellaring, indeed to the point that even as good as this potentially is, I would not recommend it unless you have the express intent of keeping it for at least 10 years."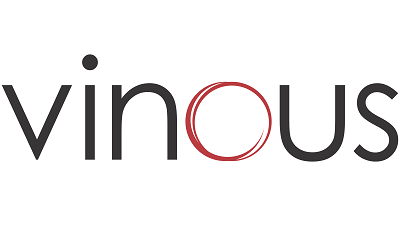 Vinous Media - "Bright ruby-red. Spectacularly pure, high-pitched, kaleidoscopic nose combines raspberry, blood orange and white pepper. Seriously dense and powerful but extremely young and not yet showing the harmoniousness of the Beaux-Monts, which was completely destemmed. The whole-cluster element gives this wine captivating peppery energy but has not yet fully integrated with the wine's acidity. But this beauty cleanses the palate and leaves the taste buds humming, finishing with a magical impression of weightlessness."
Other Wines by this Producer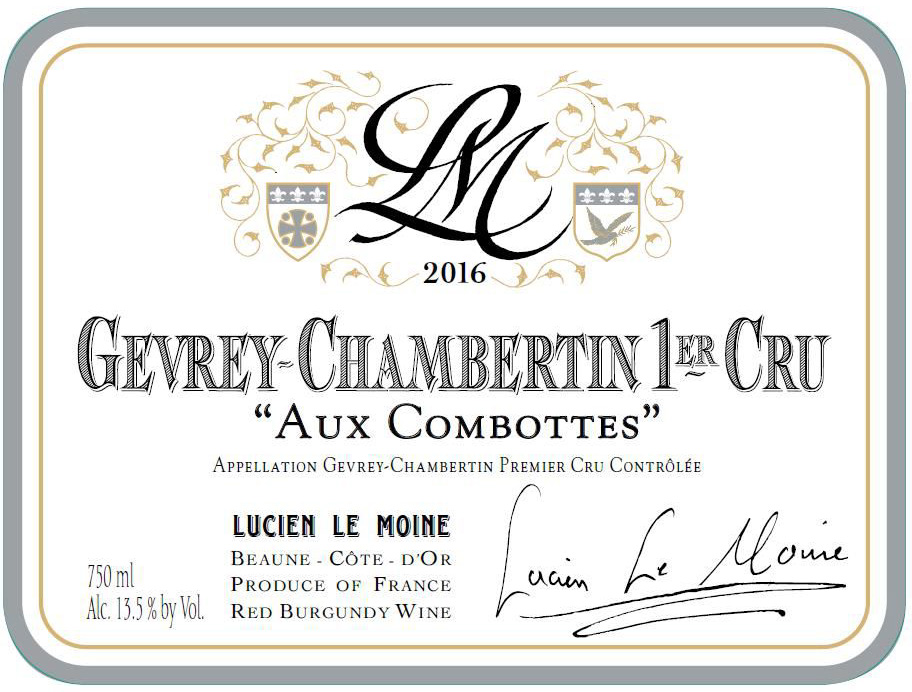 Gevrey-Chambertin 1er Cru "Aux Combottes"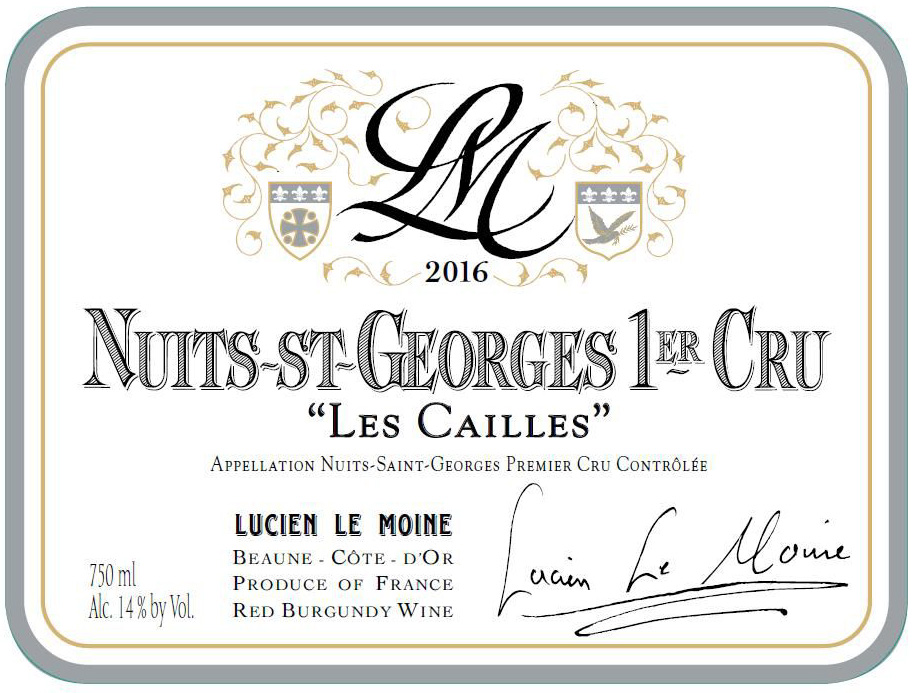 Nuits-St-Georges 1er Cru "Les Cailles"
The Les Cailles is an 18 acre vineyard from which the last several years Lucien Le Moine has produced wines of surprising power that still retain the elegance of Les Cailles. Les Cailles, Mounir Saouma says, is deeper than other Nuits-Saint-Georges 1er Crus, with more body and more tannin. It is dense, and the heat of the vineyard gives a "charred" character to the wine - it becomes clear that this character is the wine's (and not from oak) when you come to the finish, which is purely fruit. It is clear why some consider it a Grand Cru level vineyard.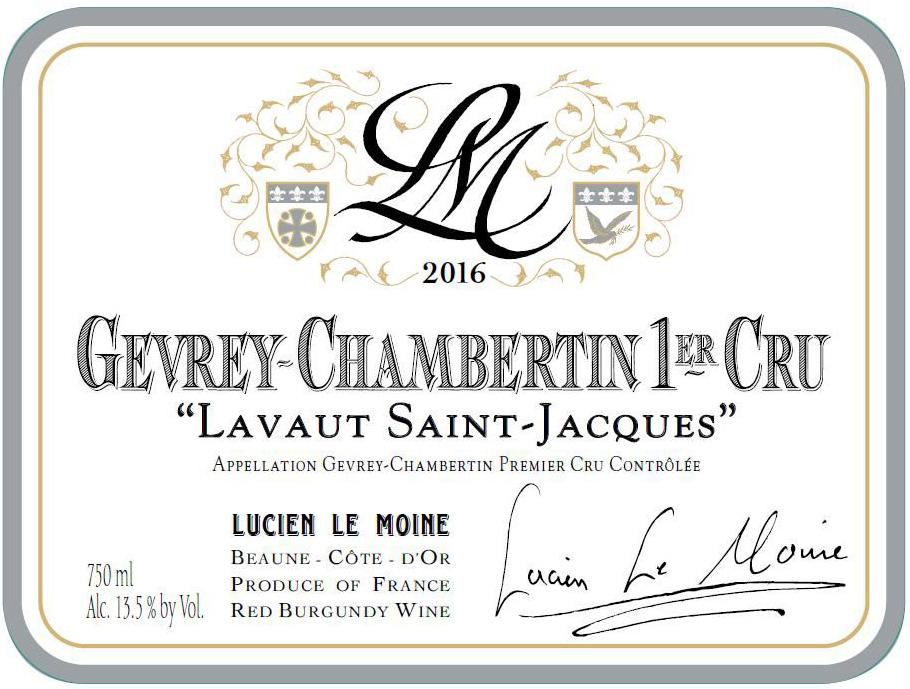 Gevrey-Chambertin 1er Cru "Lavaut Saint-Jacques"
Estournelles St Jacques sits just above Lavaut St Jacques, a five acre vineyard at the top of the slope. Mounir Saouma describes this wine by staying it is in character between Les Cazetiers, which is fine and subtle, and Lavaut St Jacques, which is more powerful and tannic. Estournelles St Jacques has a beautiful balance, and a lovely weight that also displays subtlety.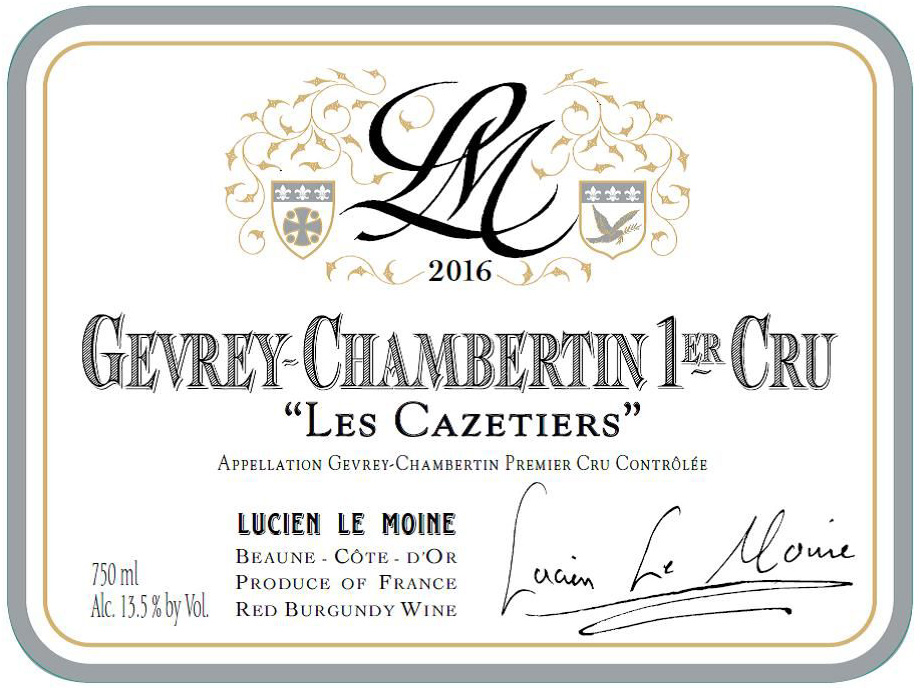 Gevrey-Chambertin 1er Cru "Les Cazetiers"
Les Cazetiers is a 21 acre vineyard that faces almost due east. Always one of Lucien Le Moine's exciting wines, it combines fantastic definition and complexity. Mounir Saouma explains that the vines he uses are nearly 100 years old, and there is tremendous subtlety, spiciness and elegance. It is the essence of Gevrey without the body, all finesse.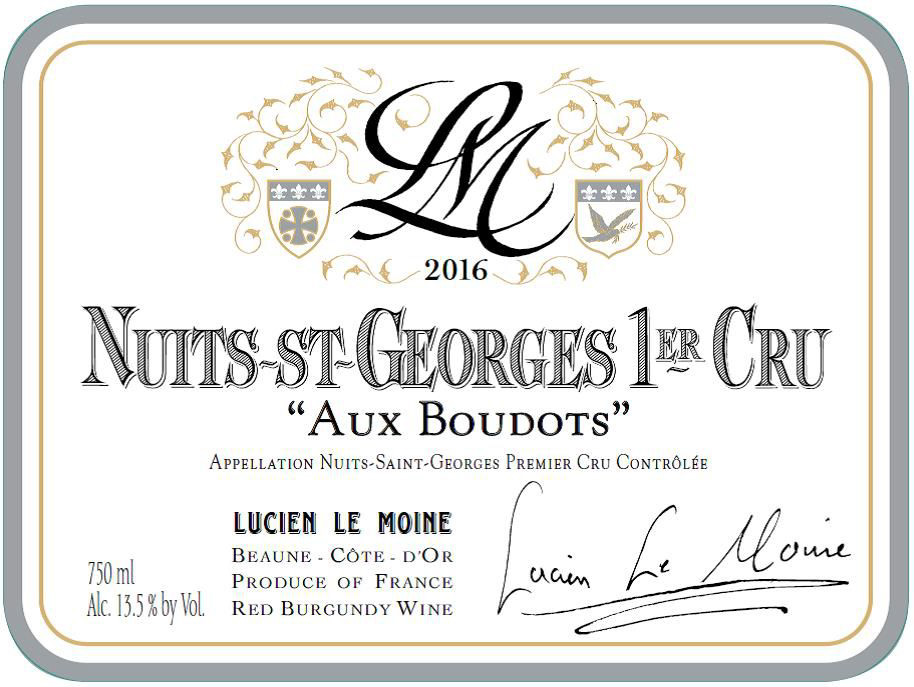 Nuits-St-Georges 1er Cru "Aux Boudots"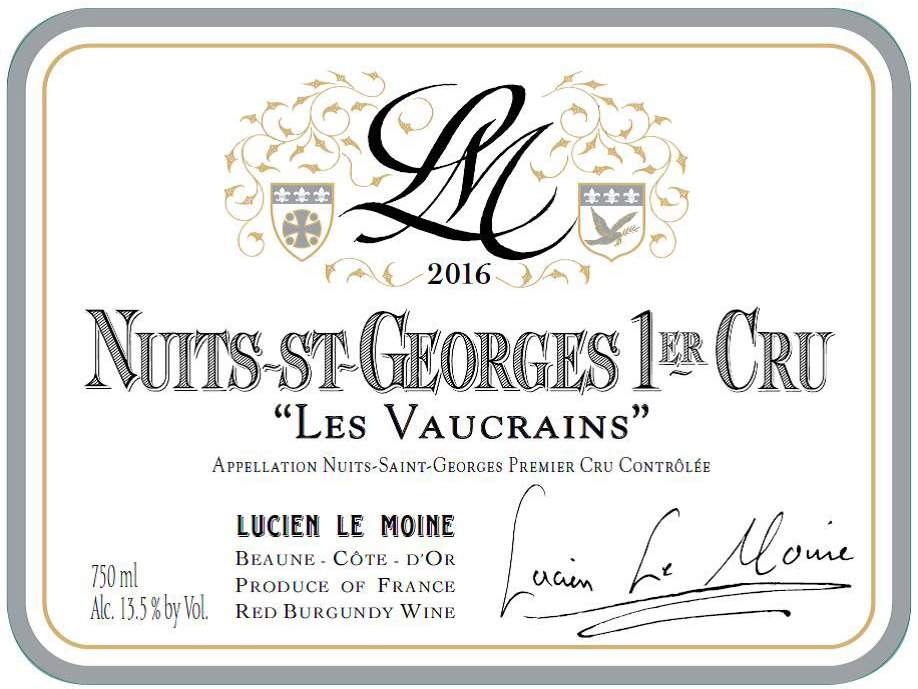 Nuits-St-Georges 1er Cru "Les Vaucrains"
The commune of Nuits-Saint-Georges is the southernmost commune of the Côte de Nuits, and includes, from a viticultural standpoint, the small adjoining commune of Prémeaux-Prissey. There are 431 acres of vineyards which take this appellation at the village level, of which 29 are in Prémeaux. Of the 1er Cru vineyards, numbering 36, 28 vineyards occupy 248 acres in Nuits-Saint-Georges; the remaining eight, in Prémeaux, cover 104 acres. The Les Vaucrains is a vineyard of 15 acres lying upslope at 260-280 meters in the south part of Prémeaux.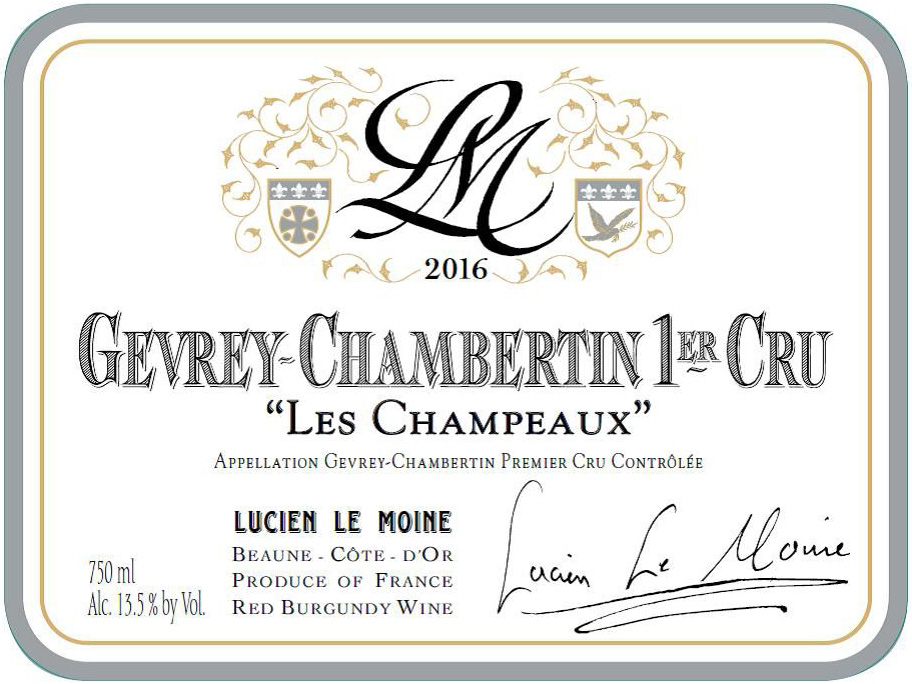 Gevrey-Chambertin 1er Cru "Les Champeaux"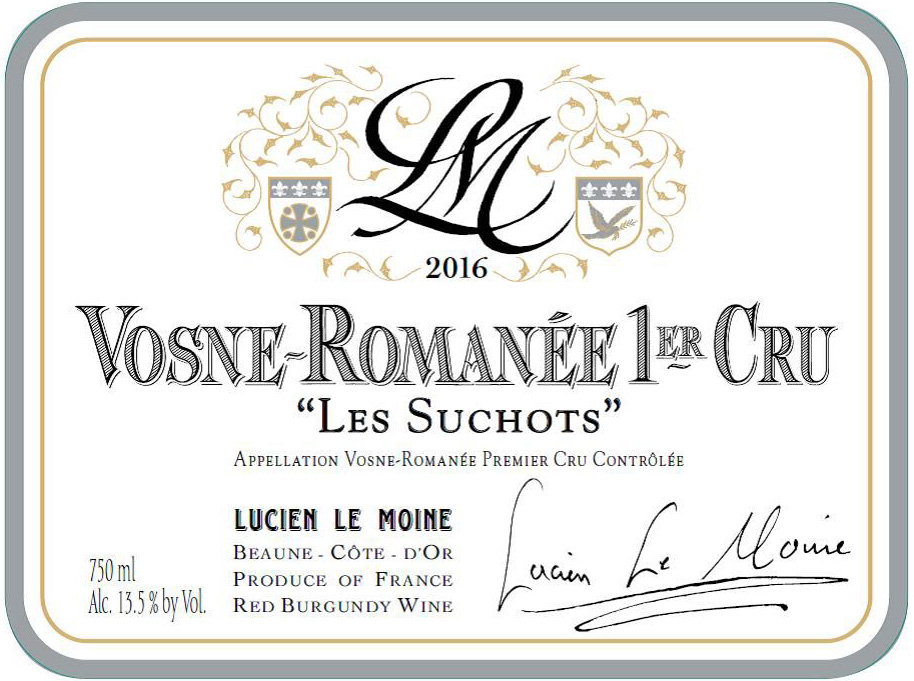 Vosne-Romanée 1er Cru "Les Suchots"
Les Suchots is one of Lucien Le Moine's finest Crus every year. Mounir says that, like Échézeaux, there is an almost Syrah-like character of licorice and smoke. Les Suchots is a wine with a lot of tannin and less of a classic, delicate Burgundian profile.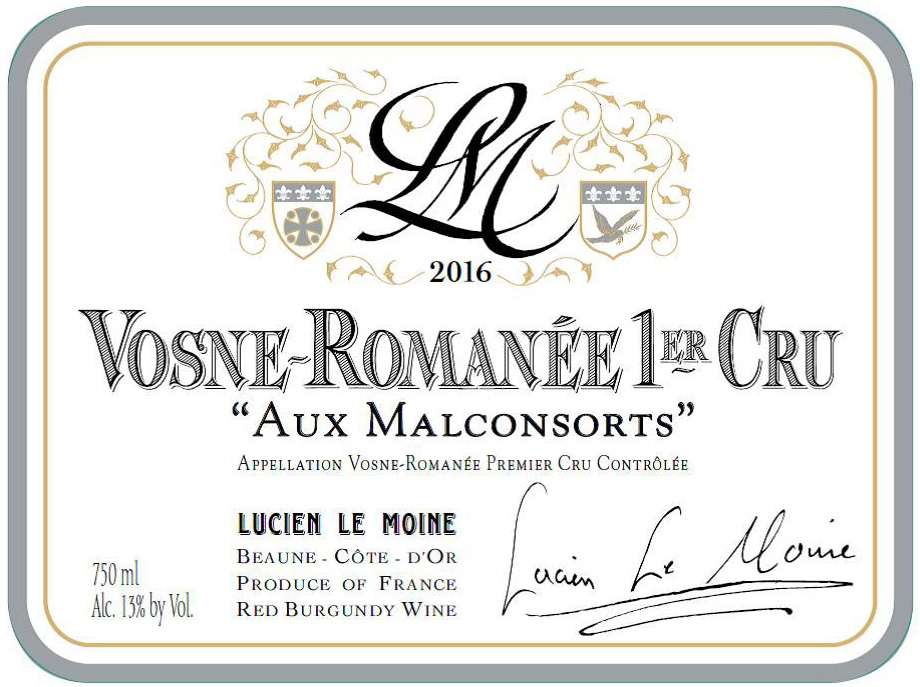 Vosne-Romanée 1er Cru "Aux Malconsorts"