Ornellaia
Le Volte dell'Ornellaia 2019
Toscana IGT
Le Volte dell'Ornellaia combines a Mediterranean expression of generosity with structure and complexity, reflecting the philosophy of Ornellaia. It represents the first step into the Ornellaia family, and is an ideal wine for everyday enjoyment. 
Winemaking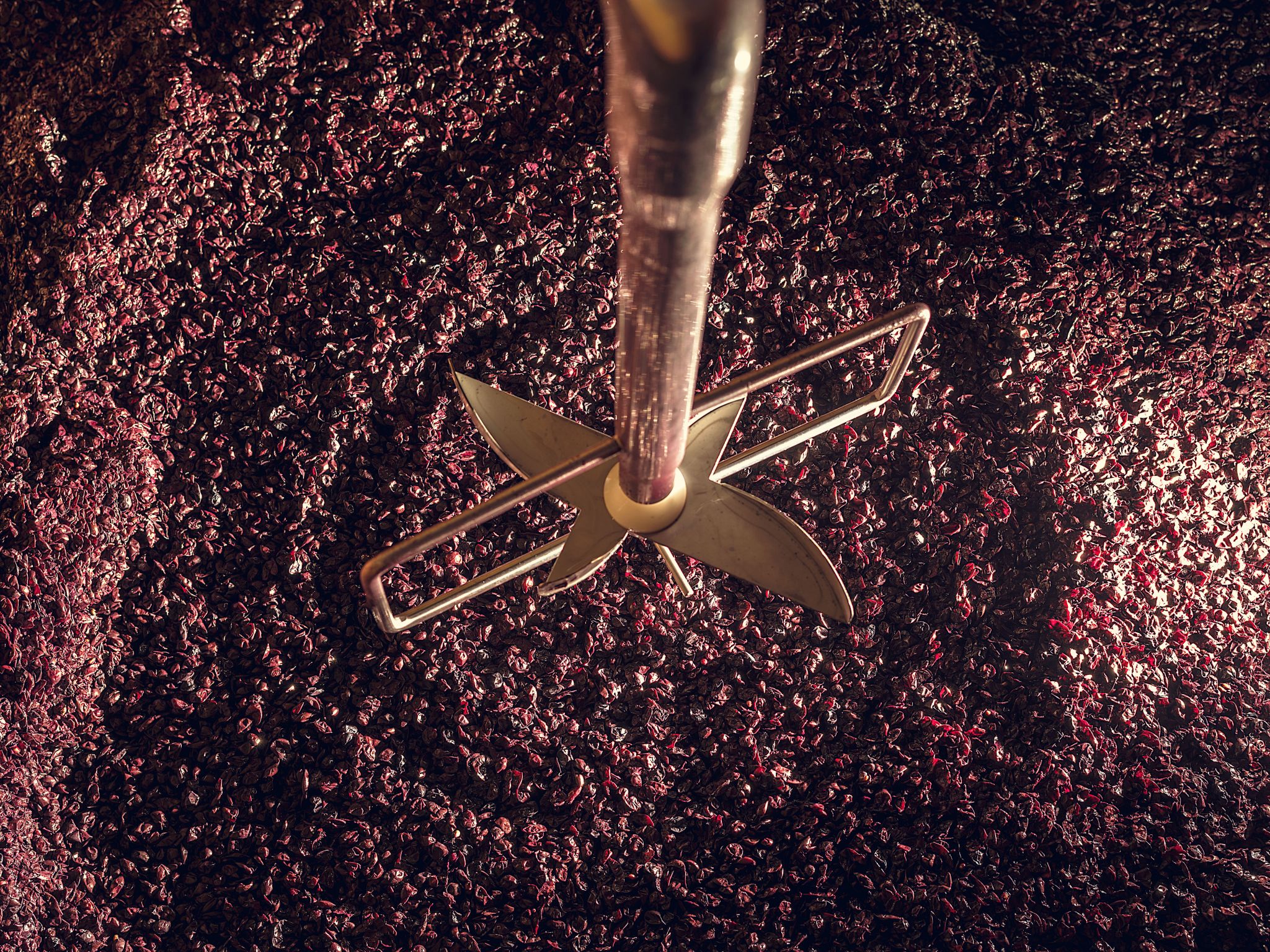 The Merlot, Cabernet Sauvignon, and Sangiovese grapes were fermented separately in small steel tanks to maintain their varietal characteristics intact. The alcoholic fermentation was followed by malolactic fermentation, again in steel tanks. The wine was then aged for 10 months, partly in barrique used for Ornellaia and partly in cement tanks, to obtain the perfect balance between tannic structure and an expression of fresh fruit.
Vintage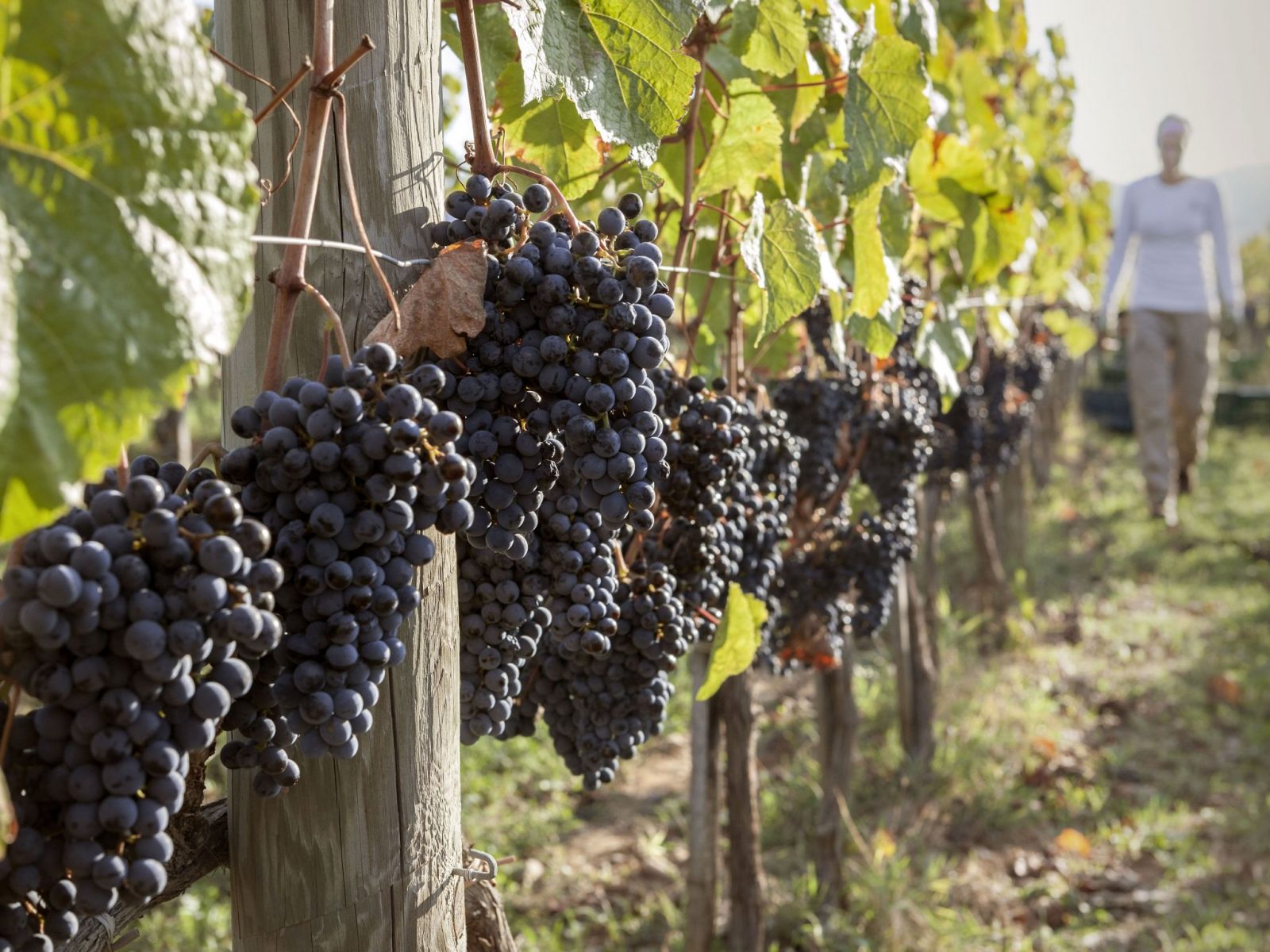 The year 2019 was characterized by a highly variable climate, which alternated periods of cold and rain with long bouts of drought and heat. After a rather normal winter, budding took place in the first week of April. Cold and rainy conditions throughout April and May considerably slowed down development of the vegetation, delaying flowering to 10 days later than usual. In June, the climate suddenly turned hot and dry, with peak temperatures of 37°C reached at the end of the month. All summer long the weather remained hot and sunny, with temperatures 2°C higher than average and 45 consecutive days without rain. In the last week of July, the long period of drought was interrupted by two days of rain, readjusting the temperature to the seasonal norm, with ideal conditions for grape ripening. The harvest began slowly on September 5th. As usual, in the last week of September a drop in temperature occurred and preserved the vintage's great finesse and aromatic freshness. After the rainfall on September 21st, weather conditions were again sunny and allowed for the harvest of the late ripening varieties on October 4th.
Tasting Note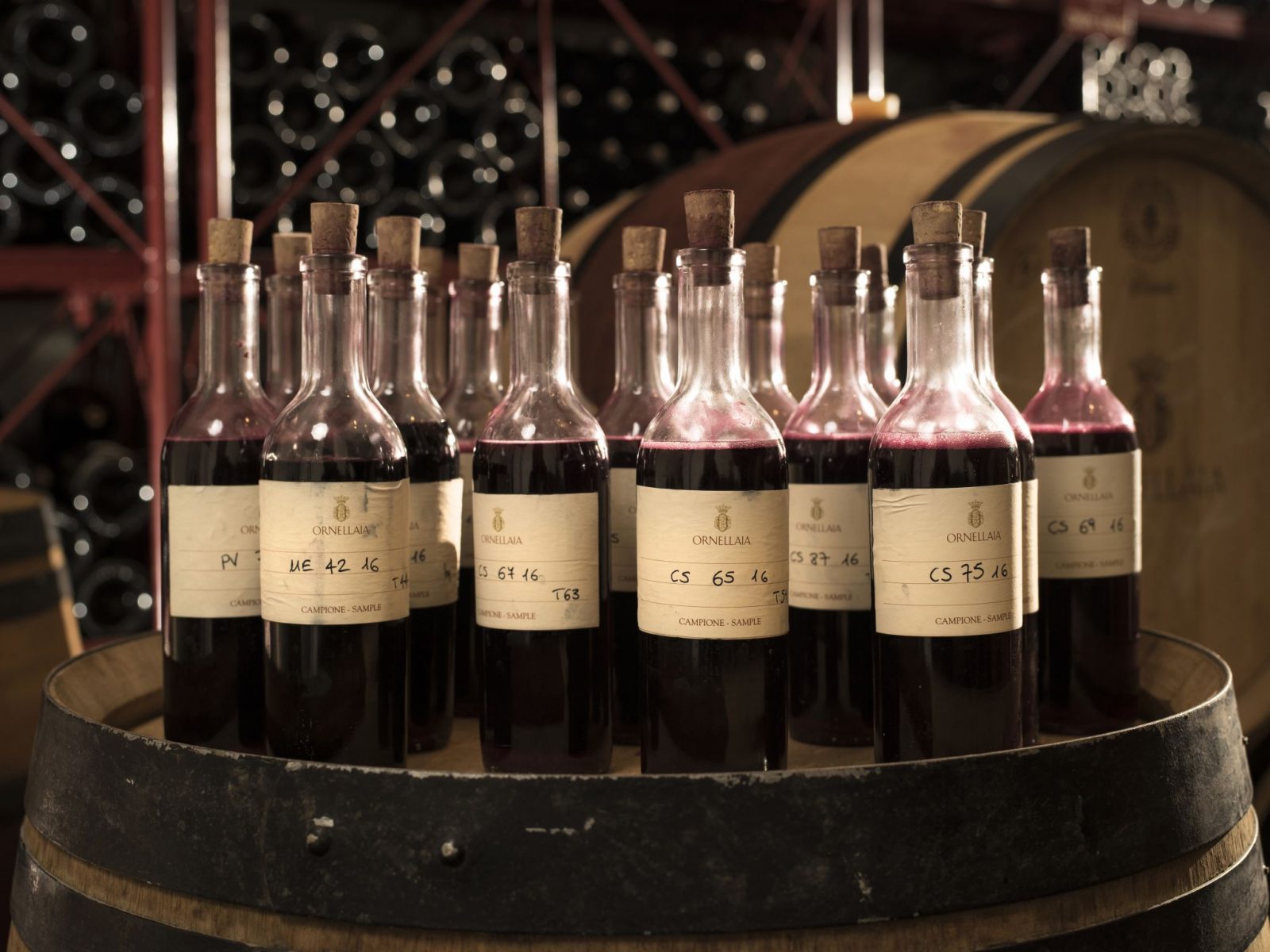 "2019 gives us a Le Volte dell'Ornellaia with great balance and expressivity. With its bright ruby-red color, intense scents of red berries and rose petals are clearly distinguishable on the nose, while on the palate the taste is full-bodied and enveloping, characterized by dense tannins and a vibrant acidity which make this a highly pleasant and enjoyable wine."
-Winemaker, Olga Fusari
Grape Varieties
Cabernet Sauvignon, Merlot, Sangiovese
Suggested Retail Price
$34.00

Jeb Dunnuck - March 16, 2021
"Rosemary, sage and underbrush on the attack. Tight, extremely spicy, this feels full of freshly cut herbs with touches of earth. A cold start to the season meant late budding then a hot season later, giving an opulence in the final glass. This is bottled a year earlier than the others two reds, and is a little more open. Blending takes place after ageing, with ageing in a mix of oak barrels and cement."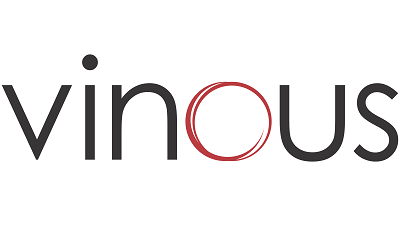 Vinous - April 28, 2021
"The 2019 Le Volte dell'Ornellaia is terrific. Bold, juicy and wonderfully expressive, the 2019 will drink well right out of the gate. Juicy black cherry, lavender, spice, menthol and chocolate are all kicked up a few notches. In 2019 Le Volte is especially dark and sumptuous, both of which add to its considerable immediacy and overall appeal. This is an especially fine vintage for the Ornellaia's entry-level bottling." - A.G.

James Suckling - August 11, 2021
"This is very Mediterranean in character with sage and rosemary to the blackberry and tar aromas. It's medium-to full-bodied with medium, chewy tannins and a savory finish. Black-pepper undertones with cloves." - J.S.
Other Wines by this Producer

Toscana Bianco IGT
Ornus dell'Ornellaia is a late harvest Petit Manseng produced in extremely limited quantities and gives yet another dimension to the Estate. In certain vintages conditions are perfect in the tiny "Palmetta" vineyard for the production of this exclusive dessert wine. The name Ornus dell'Ornellaia takes its inspiration from 'Fraxinus Ornus', the Latin name for the Manna or Flowering Ash (in Italian, Orniello), the tree which has given its name to the Ornellaia. The "Manna Ash" Orniello or 'Fraxinus Ornus' is a tree which is typical to the Mediterranean coastal area. Its precious sap has been used since Biblical times as a sweetener and acts as a perfect link to the sweetness of Ornus dell'Ornellaia.

Toscana IGT Bianco
Poggio alle Gazze dell'Ornellaia is one of Italy's most innovative and progressive white wines, providing an altogether different experience of the Ornellaia estate and its Mediterranean influences.

Bolgheri DOC Rosso
Coming primarily from the Ornellaia's younger vineyard sites and made with the same passion and attention to detail as the estate's flagship wine, Le Serre Nuove dell'Ornellaia combines generosity and depth of flavor with an engaging and vibrant personality.

IGT Toscana
Ornellaia Bianco is Italy's most ambitious white wine. It is a result of the Estate's desire to translate the exceptional properties of its terroir not only into red wines, but also into this magnificent white.

Bolgheri DOC Superiore
Ornellaia is the estate's "Grand Vin", with exceptional balance, power, elegance, and great aging potential. It faithfully reflects, in every vintage, its nature, site, and distinctive Mediterranean personality.