Ornellaia
Le Serre Nuove dell'Ornellaia 2019
Bolgheri DOC Rosso
Coming primarily from the Ornellaia's younger vineyard sites and made with the same passion and attention to detail as the estate's flagship wine, Le Serre Nuove dell'Ornellaia combines generosity and depth of flavor with an engaging and vibrant personality. Made to be more approachable, yet delivering the quality experience of Ornellaia, Merlot has a dominant role in this wine in contrast to the Cabernet Sauvignon in Ornellaia. 
Vineyard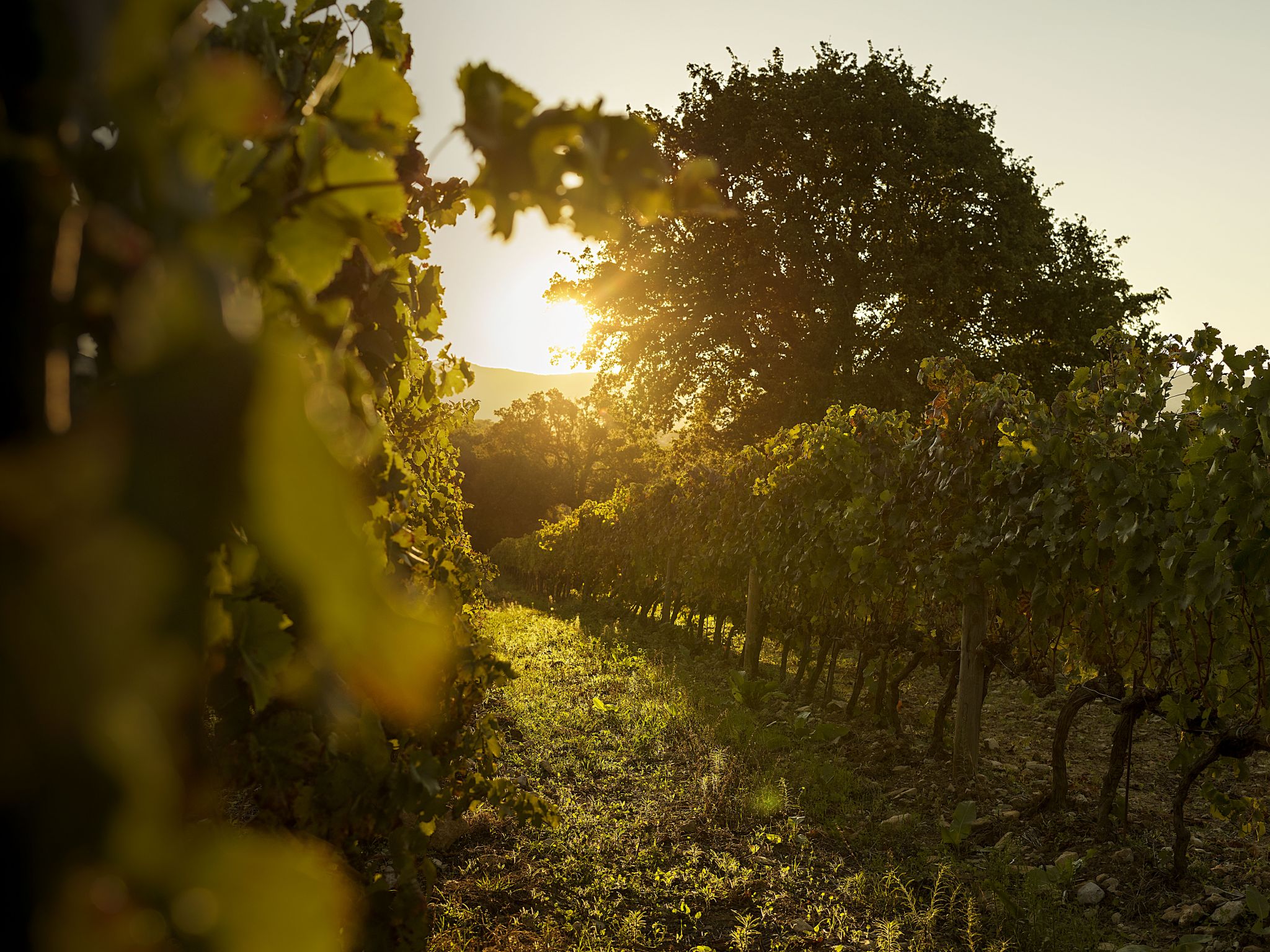 The Ornellaia vineyard totals 280 acres that are divided into more than 70 vineyard plots according to soil type, exposition and varietal. There are three major soil types: marine (sedimentary deposit from the sea), alluvial (marly, sandy clays with mineral veins), and volcanic (schist, gravel and porous soils). All the vineyards are about 3 miles from the Mediterranean shore. The mild maritime climate features sea breezes that keep the sky clear, low rainfall, and long summers that favor the development of aromatic compounds. Vineyards are planted at high density, from 5,000-8,700 hl/ha, and feature several training systems – spur-pruned cordon, single Guyot, and head-pruned vines.
Winemaking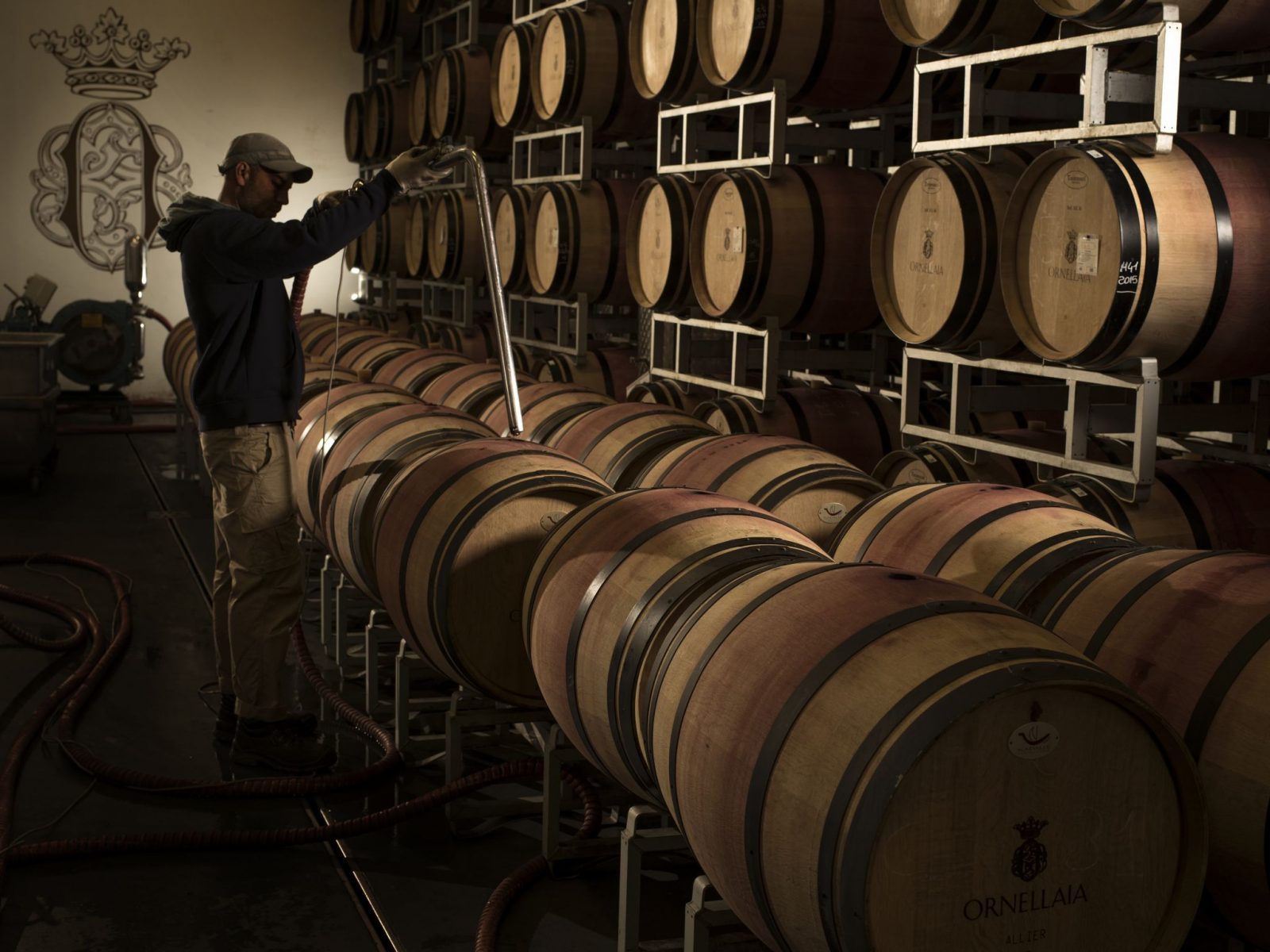 The clusters were hand-picked into 15-kg boxes and then selected by hand on a double sorting table, before and after de-stemming, and finally gently crushed. Each variety and each parcel was vinified separately. Alcoholic fermentation took place in stainless steel, at temperatures of between 26° and 30°C for two weeks followed by maceration of around 10-15 days. Malolactic fermentation was started in stainless steel, and completed after transfer to barrels (25% new and 75% a year old). The wine remained in Ornellaia's temperature-controlled cellar for a further 15 months. It was assembled after the first 12 months and then reintroduced in the barrels for a further 3 months. After bottling, it was aged for an additional six months prior to release.
Vintage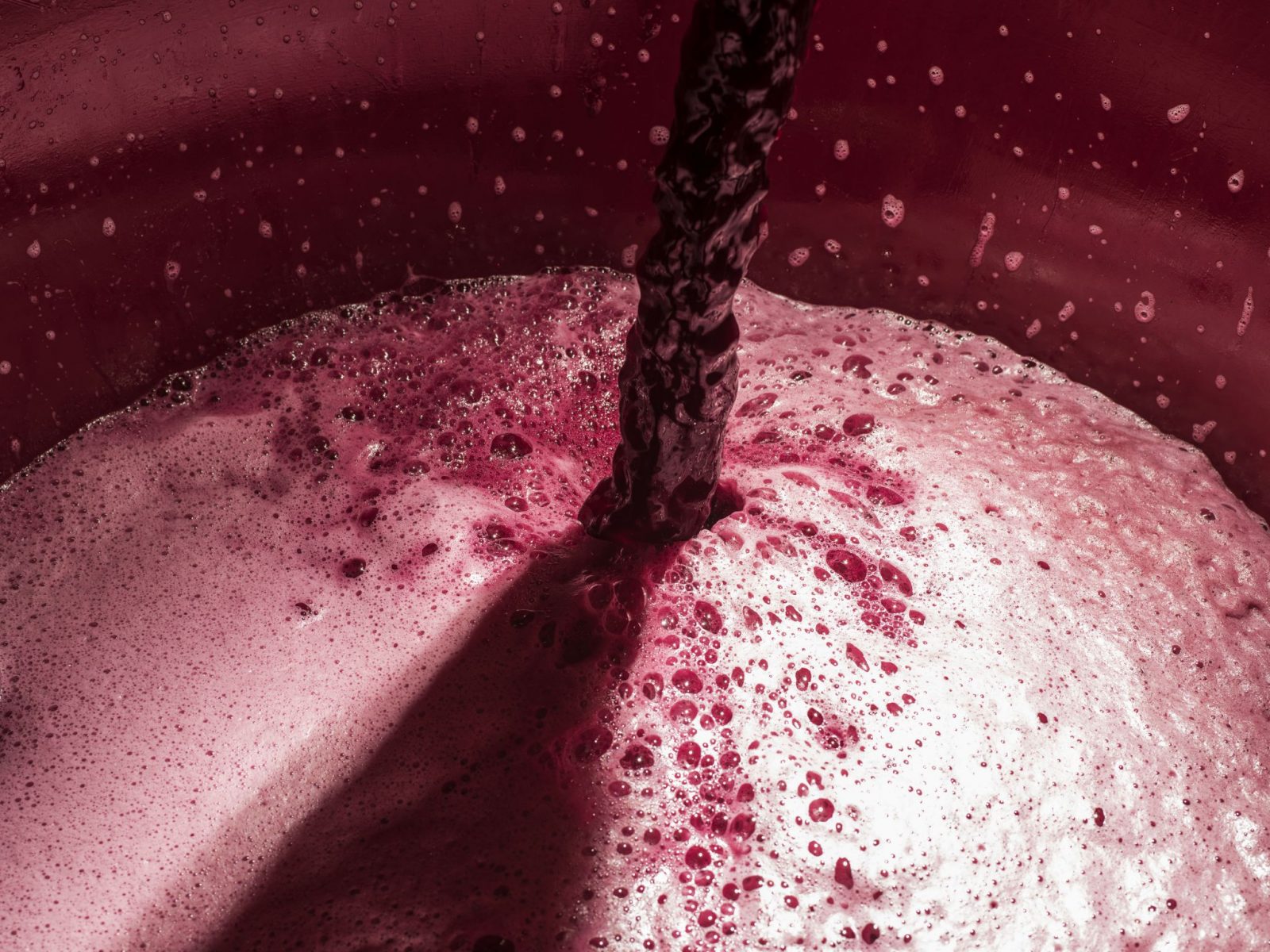 More than most vintages, the year 2019 was characterized by a highly variable climate, which alternated periods of cold and rain with long bouts of drought and heat.
After a normal winter, the budding took place in the first week of April. The cold and rainy conditions throughout April and May significantly slowed down the vegetative vine growth, leading to a 10-day delay in flowering compared to the average. Very hot, rainless weather suddenly arrived in June, reaching temperature peaks of 37°C at the end of the month. The weather stayed warm and sunny throughout the summer with temperatures 2°C above average and 45 consecutive days without rain. The long dry period was interrupted by two days of rain in the last week of July, bringing the temperature back to the seasonal norm, with ideal conditions for ripening.
The harvest began slowly on 5th September. As usual, the last week of September saw a lowering of temperatures which made it possible to preserve a great finesse and aromatic freshness. Sunny conditions returned after another rainy event on the 21st September, which allowed us to conclude the harvest of the later ripening varieties on 4th October.
Tasting Note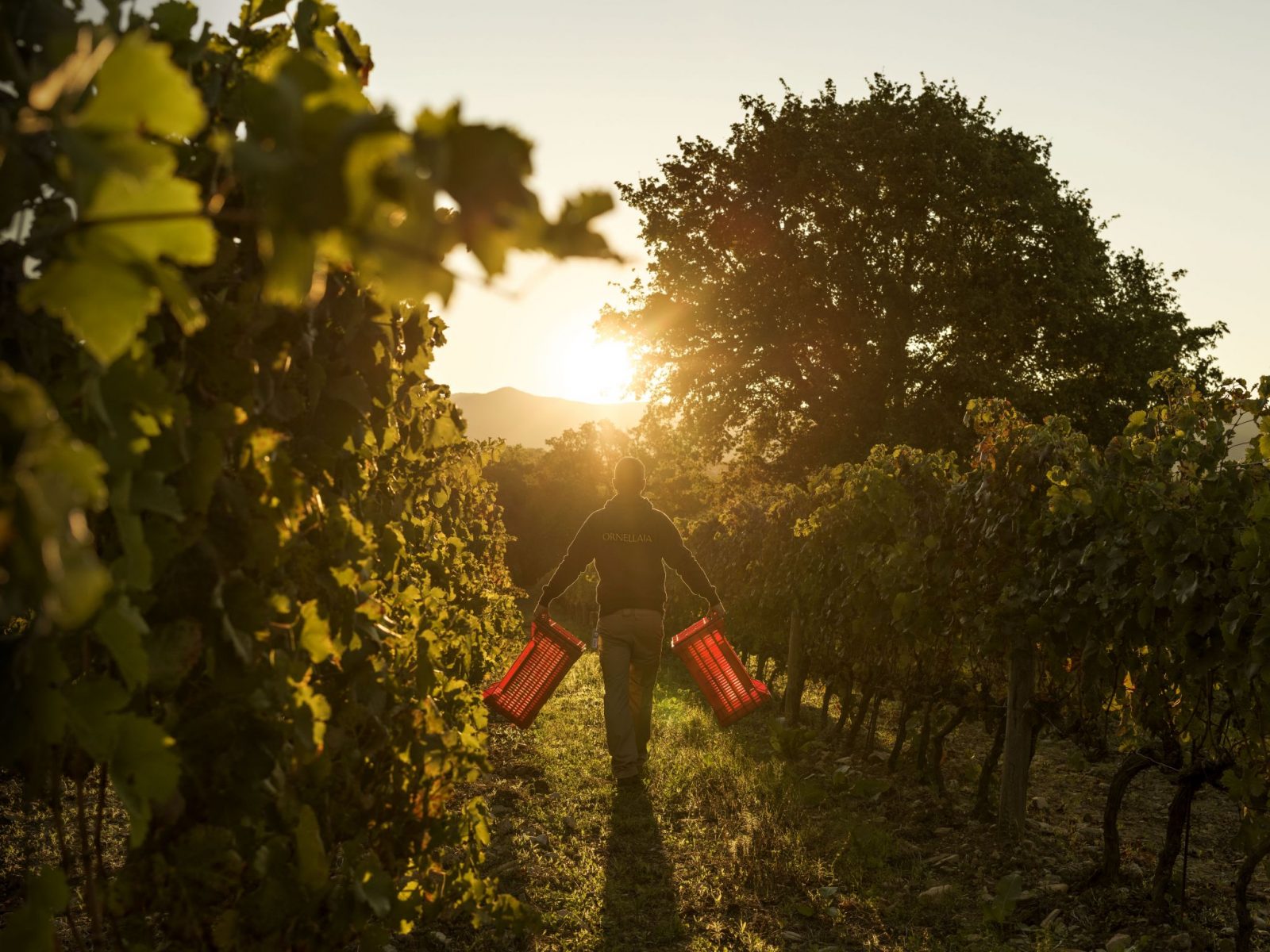 "With its usual intense colour, Le Serre Nuove dell'Ornellaia 2019 has a nose full of fresh notes of ripe red fruits, accompanied by a lively balsamic vein with aromatic hints of cypress and eucalyptus berries. The wine is soft and silky in the mouth, filling it with an elegant tannic texture and a sapid and persistent finish." -Winemaker, Olga Fusari
Grape Varieties
Cabernet Franc, Cabernet Sauvignon, Merlot, Petit Verdot
Appellation
Bolgheri DOC Rosso
Suggested Retail Price
$82.00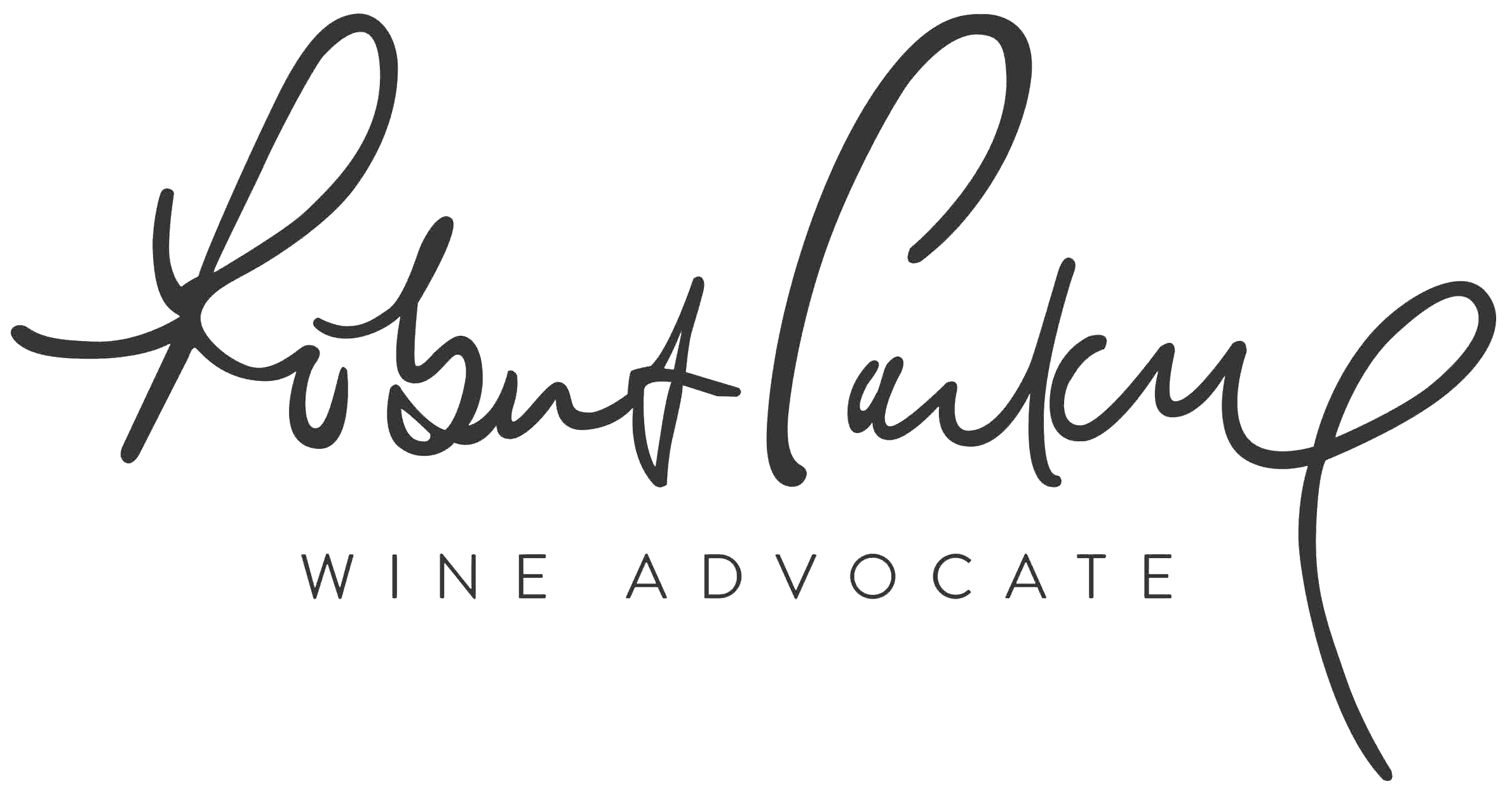 Wine Advocate - June 15, 2021
"A blend of Merlot, Cabernet Sauvignon, Cabernet Franc and Petit Verdot, the 2019 Bolgheri Rosso Le Serre Nuove dell'Ornellaia shows a greater degree of focus and detail [...] This wine reveals the sharp contours and etched character of the Cabernet Franc, especially with black licorice and black pepper. The results are linear and pure. Elegant fruit notes of blackberry and dark currant add to the thick layering of the wine." - M.L.  

James Suckling - August 11, 2021
"Currants, sweet tobacco, walnut husk and flowers on the nose. Medium-to full-bodied, it grows on the palate, with firm yet polished tannins and a flavorful finish. Very solid and well-crafted second wine from Ornellaia." - J.S. 

Wine Advocate - December 2, 2021
"A well-defined red, with a streak of pure black currant, blackberry, cedar and rosemary. Linear and vibrant, with echoes of fruit and spice on the lingering finish. Merlot, Cabernet Sauvignon, Cabernet Franc and Petit Verdot." - B.S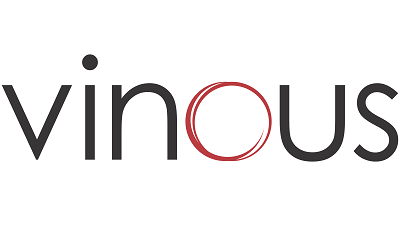 Vinous - March 16, 2022
"Delicate, refined and exceptionally beautiful. Floral accents and mid-weight structure inform a Serre Nuove that is all finesse. Dark red berry fruit, licorice, incense, cedar, aromatic dark spice and leather all meld together in an understated, fabulous Serre Nuove that delivers the goods. The 2019 is especially aromatic for a Merlot-based wine from the Tuscan coast." - AG

Decanter - March 17, 2022
"A lot going on the nose here; coffee, leather, blackcurrant, black cherries. This is amazing from the start, such incredible texture, grip and depth of flavors which are dark and rich, full of black liquorice, tar, coffee grounds and menthol aspects that just coat the whole mouth. This feels quite serious - it's rich, layered, so deep and heady, structured but so well handled, detailed and sculpted. There is freshness but you get pure power here. Round and full but elegant at the same time. Great stuff." - GH 3/22

Wine & Spirits - July 25, 2022
"The 2019 Le Serre Nuove's dark fruit flavors are juicy and vibrant, framed by velvety tannins and enlivened by notes of warm spice. The plum and blackberry flavors maintain freshness and verve after the second day, gaining intensity and depth as the wine reveals layers of fresh tobacco and soft licorice." 
Other Wines by this Producer

Toscana Bianco IGT
Ornus dell'Ornellaia is a late harvest Petit Manseng produced in extremely limited quantities and gives yet another dimension to the Estate. In certain vintages conditions are perfect in the tiny "Palmetta" vineyard for the production of this exclusive dessert wine. The name Ornus dell'Ornellaia takes its inspiration from 'Fraxinus Ornus', the Latin name for the Manna or Flowering Ash (in Italian, Orniello), the tree which has given its name to the Ornellaia. The "Manna Ash" Orniello or 'Fraxinus Ornus' is a tree which is typical to the Mediterranean coastal area. Its precious sap has been used since Biblical times as a sweetener and acts as a perfect link to the sweetness of Ornus dell'Ornellaia.

Toscana IGT
Le Volte dell'Ornellaia combines a Mediterranean expression of generosity with structure and complexity, reflecting the philosophy of Ornellaia. It represents the first step into the Ornellaia family, and is an ideal wine for everyday enjoyment.

Toscana IGT Bianco
Poggio alle Gazze dell'Ornellaia is one of Italy's most innovative and progressive white wines, providing an altogether different experience of the Ornellaia estate and its Mediterranean influences.

IGT Toscana
Ornellaia Bianco is Italy's most ambitious white wine. It is a result of the Estate's desire to translate the exceptional properties of its terroir not only into red wines, but also into this magnificent white.

Bolgheri DOC Superiore
Ornellaia is the estate's "Grand Vin", with exceptional balance, power, elegance, and great aging potential. It faithfully reflects, in every vintage, its nature, site, and distinctive Mediterranean personality.