Champagne Bollinger
La Grande Année 2007
Bollinger's prestige cuvée is the vintage-dated La Grande Année, made of roughly two-thirds Pinot Noir and one-third Chardonnay. It is produced only when the harvest reaches a perfect balance. This wine ferments entirely in oak barrels, and undergoes its second fermentation under cork instead of crown capsule. It's filled with aromas of honey, gingerbread and cinnamon, and offers a core of pastry and candied orange flavors on the palate.
In 1976, Bollinger Vintage became Grande Année; then, in 1997, "La" Grande Année, a name simple enough to illustrate its exceptional status.  This prestige cuvée made its silver screen debut two years later, in James Bond's Casino Royale.
Vineyard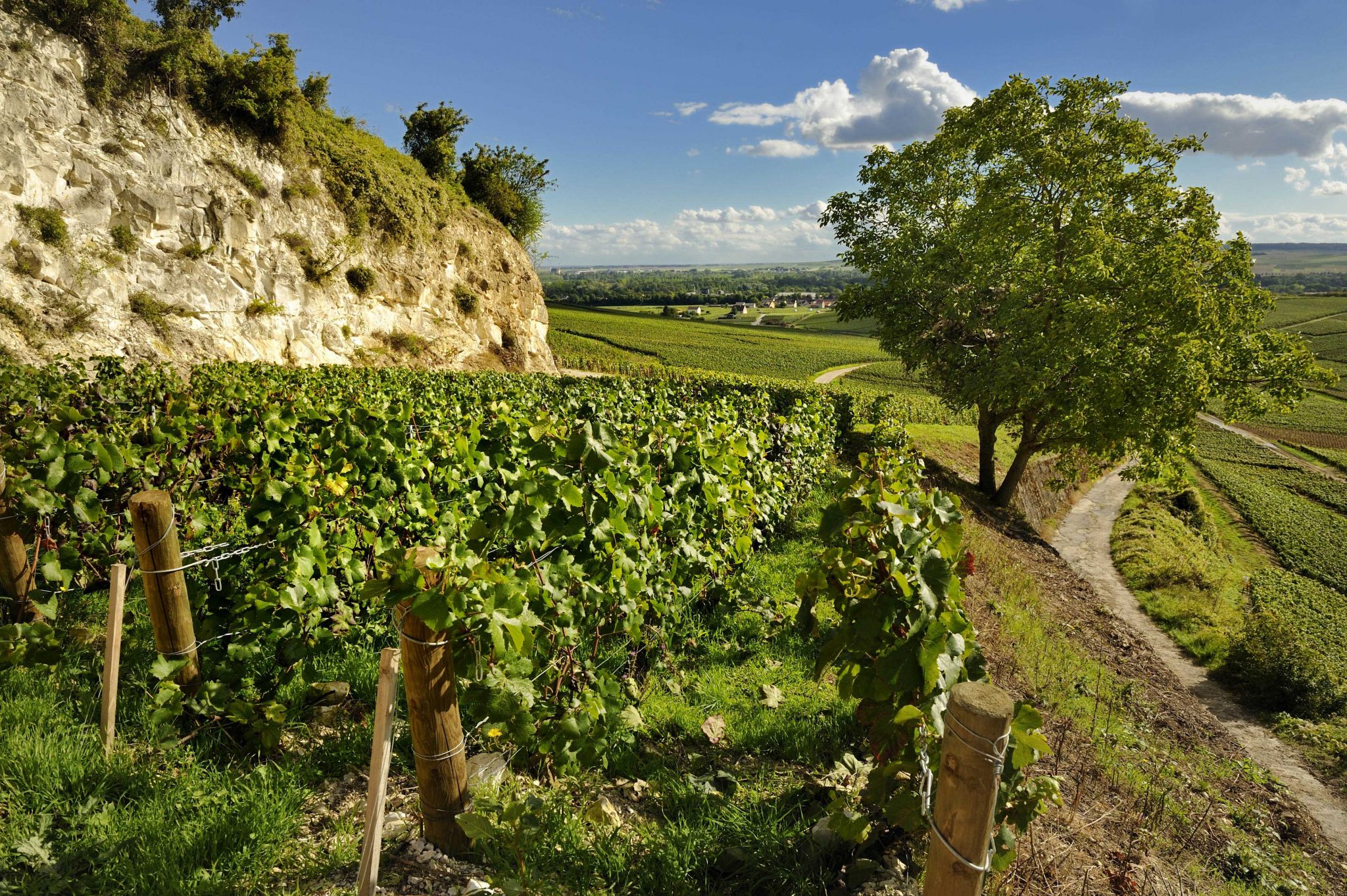 91% of the fruit was sourced from Grand Cru villages and 9% from Premier Cru villages. The Pinot Noir, 70% of the blend, comes predominantly from Äy and Verzenay, and the Chardonnay, 30% of the blend, from Avize, Chouilly and Mesnil-sur-Oger.
Bollinger has been the first Champagne House to achieve the certification of "Sustainable Viticulture in Champagne," a new set of standards established by the Champagne governing body to encourage stronger viticulture practices (more here). Bollinger in 2012 in addition was accredited with "High Environmental Value" certification in 2012 (more here).
Winemaking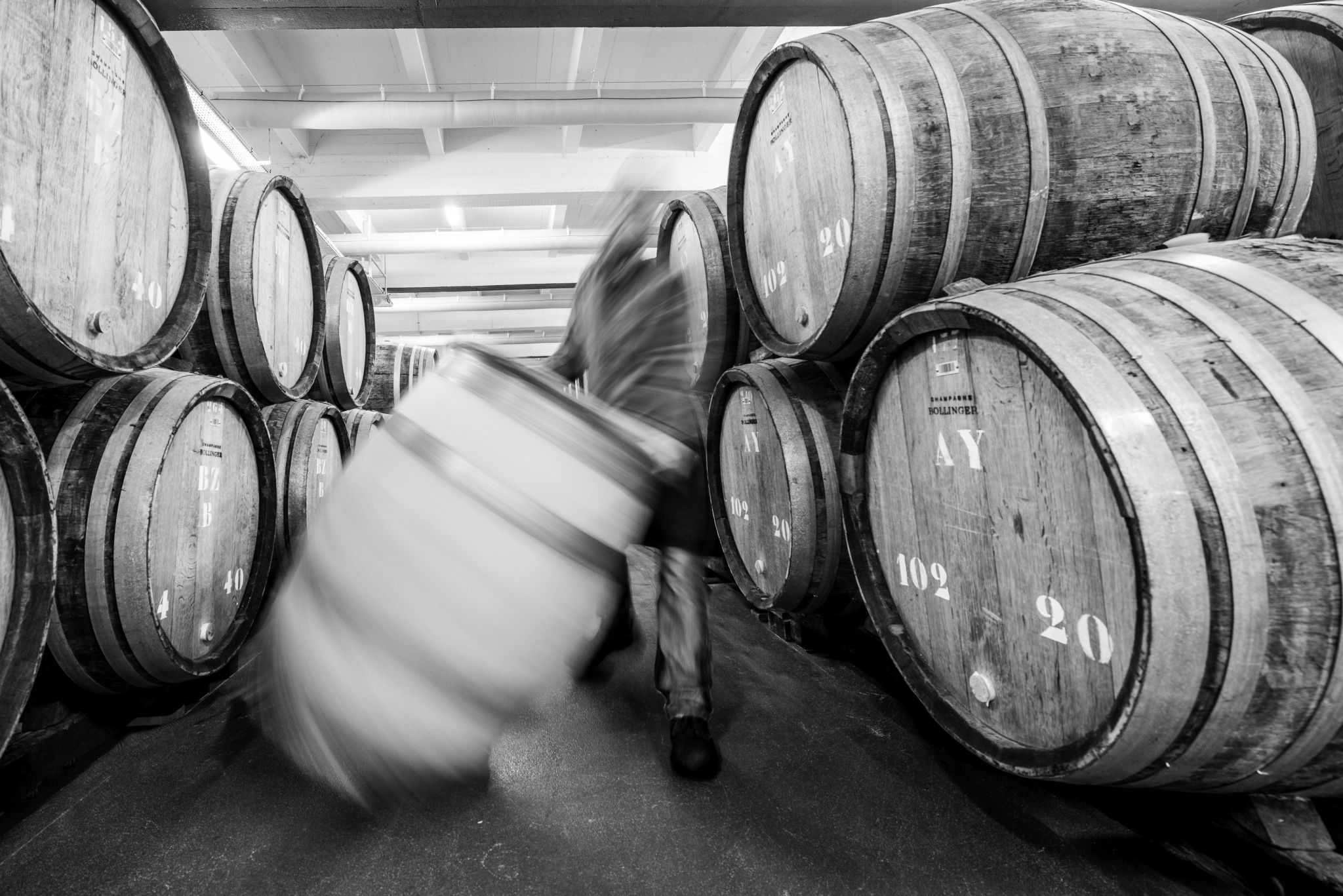 La Grande Année is vinified entirely in older oak barrels, specifically used 228 liter barrels and 400 liter casks that are up to 40 years old. The wine remains in barrel for 6 months, undergoing both alcoholic and malolactic fermentation in barrel, a point of distinction from the minute remaining producers who do ferment in barrel. The wine is then bottled under cork to undergo its secondary fermentation, rather than crown capsule. As a result, every bottle has to be hand-riddled and hand-disgorged. The wine spent over 6 years on the lees, and has a moderate dosage of 7 grams per liter. Needless to say, this is not an efficient way to produce Champagne. Quality is the only objective.
Vintage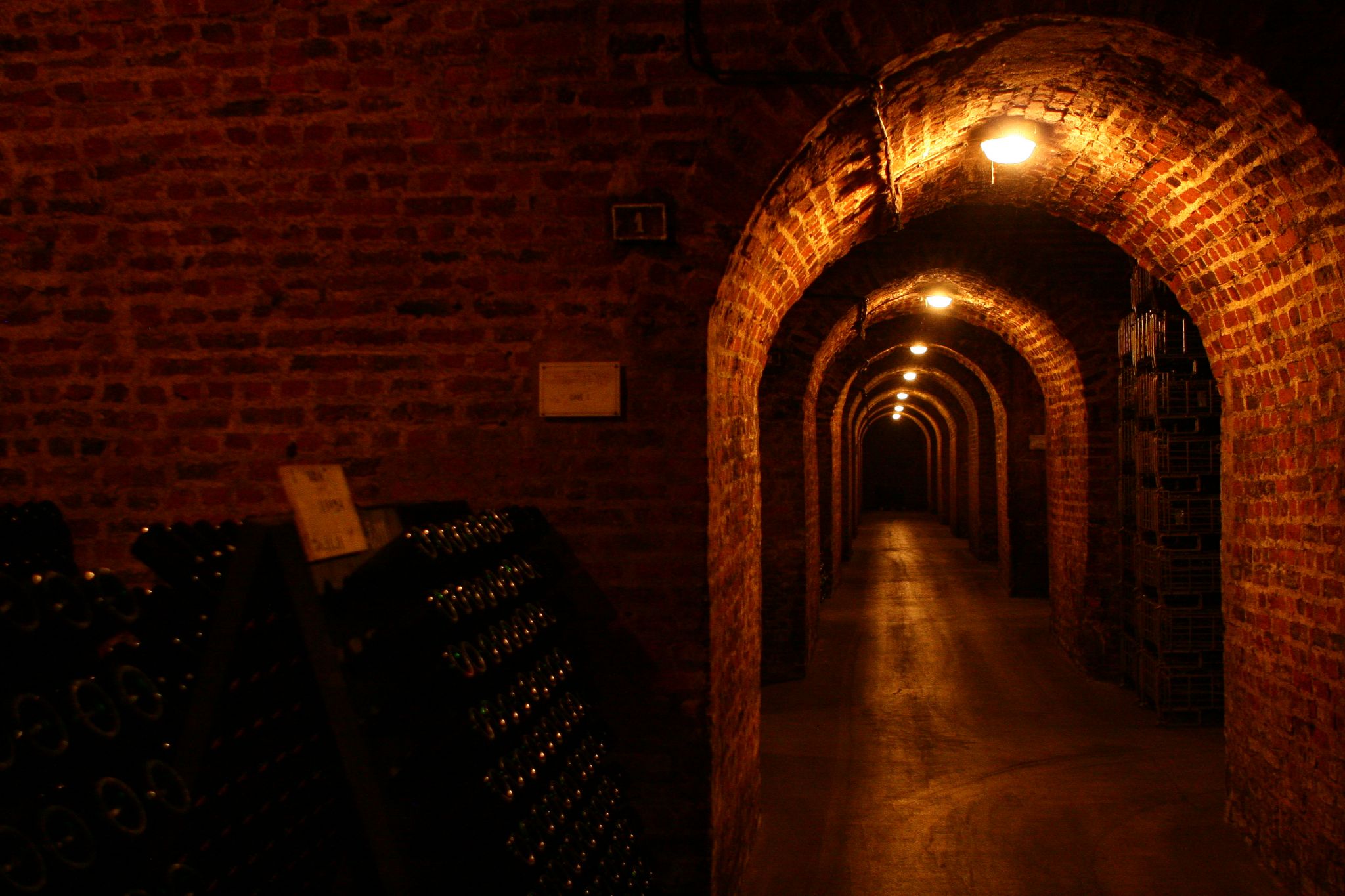 At Bollinger, only very high quality harvests become a vintage: The year 2007 was an exceptional one, revealing a very refreshing Champagne that brings out the full impact of the fruit. The 2007 vintage has a slightly higher amount of Pinot Noir (70% versus ~65% typically) than usual, with Chardonnay rounding out the rest of the blend (30%). This vintage has yielded a wine with a great aromatic ripeness.
Tasting Note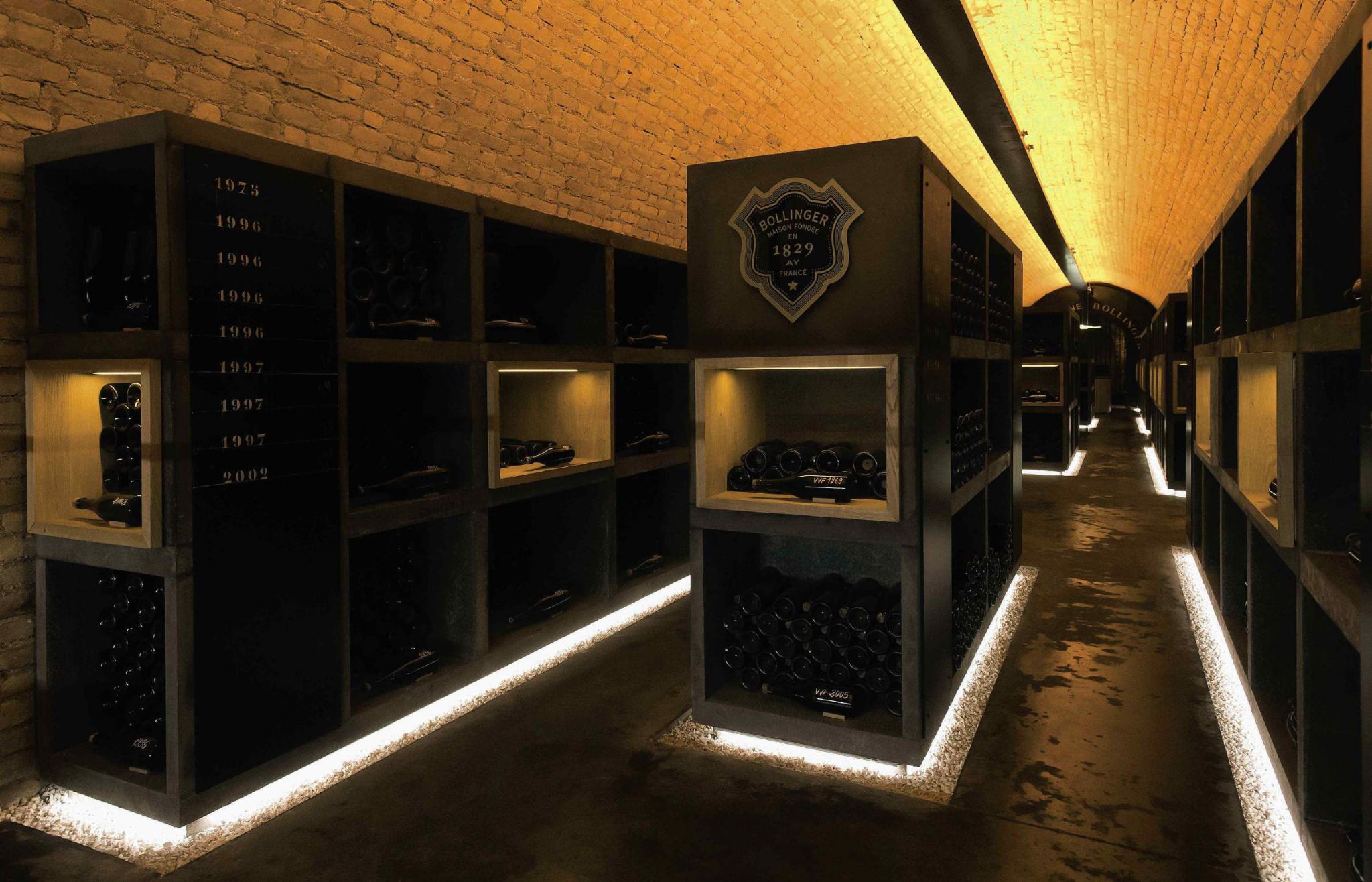 The nose starts off with a first impression of fresh almonds, then yellow-flesh fruit aromas evoking peach and mango; toasted, roasted notes accompanied with dried citrus and pink grapefruit. There is a lovely aromatic fullness with honey flavors and a smooth chalky texture on the palate, followed by candied lemon notes and a delicious bitterness, ending on a wonderfully refreshing finish.
Food Pairing

La Grande Année 2007 is the perfect Champagne to serve with a fine meal, underscoring Bollinger's reputation as the ultimate food pairing Champagne. The Champagne shines when enjoyed with grilled fish and lobster; it can stand up to a freshly roasted lamb or veal, as well. And a classic French foie gras will do just fine, thank you. A simple, yet divine enhancement is with fresh Parmesan or Comté.
Grape Varieties
Chardonnay, Pinot Noir
Farming
Champagne Bollinger supports sustainable wine growing by grassing over the ground, using biological pest control, reducing the use of herbicides, recycling pruning waste, and planting hedges and orchards to encourage biodiversity. The Côte aux Enfants vineyard is managed organically.
Suggested Retail Price
$158.00

Wine & Spirits - "While this wine seemed fully mature when we tasted it last year, the latest bottle to come across our tasting table was full of life, feeling concentrated and radiating energy out of its core. There's a compressed floral spice and a touch of sweetness to the fruit that accommodates the mineral abrasion, the elements completely integrated, the flavors lasting for minutes. The blend is 70 percent pinot noir, mostly from Aÿ and Verzenay, with chardonnay from Cramant and Oger; 91 percent grows at grand-cru sites; all of it ferments in oak barrels. The wood is still present in the wine, rounding it, contributing to its sophistication. An exceptional 2007."

James Suckling - "Super attractive lemon essence and lime pickle on the nose, with toasty warmth and some bright, almost tropical fruits. The palate has a very open and appealing feel. Deep flavors are delivered in a generous sweeping texture, with toasty rise at the finish. Drink young."

Wine Spectator - "A bright, lacy Champagne, offering a tapestry of finely woven flavors: graphite and ground spice, crushed blackberry and dried apricot, toast and honeycomb. Firm and focused, with a lasting, chalky finish. Drink now through 2027."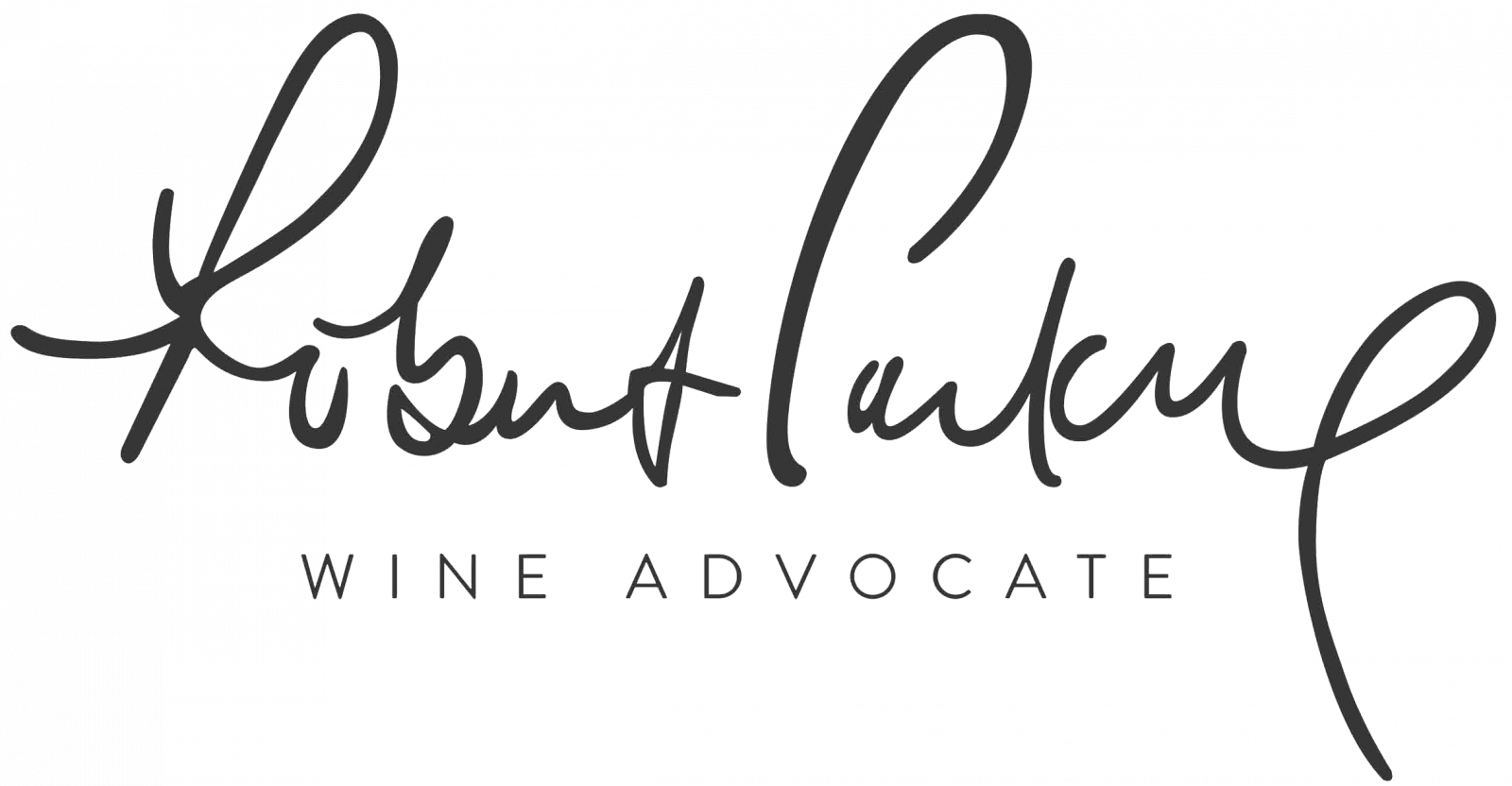 Wine Advocate - "Bollinger's white-golden colored 2007 La Grande Année Brut is an assemblage of 70% Pinot Noir and 30% Chardonnay from 14 crus (mainly Aÿ and Verzenay for the Pinot Noir and Avize, Cramant and Oger for the Chardonnay) that was entirely fermented in barrels and aged under natural cork for more than eight years (disgorgement date: November 2016). The wine displays a very clear, fine and complex bouquet of ripe (apricot) fruits and pink grapefruit along with chalky, toasty and almond/nougat notes. Highly elegant, fine and pure but complex on the palate, this is a full-bodied and well-structured Grande Année with a long, intense yet dry, salty, beautifully clear and cleansing finish with lingering citrus flavors and a persistent mineral structure. This 2007 is still young, but its elegance, finesse, freshness and promising complexity are fabulous."
More on Champagne Bollinger La Grande Année 2007

9108 - Wine writer Courtney Schiessl's latest column for Forbes encourages readers to look beyond the Champagne offerings they see most widely on retail shelves in favor of other Houses - from grower…
7231 - Leading NYC daily newspaper, Metro, publishes a weekly "Things to Do" article highlighting experiences not to miss in the city. This week, they've recommended a decadent cheese pairing class at…
Other Wines by this Producer
Champagne, France
From vineyard to bottling, Special Cuvée sees such an extraordinary level of care and attention, it is difficult to place within the non-vintage or, really, any Champagne category. It is a Champagne that stands apart.  Within one bottle, all the complexity of flavor, texture and pleasure that Champagne can offer.  Special Cuvée is truly a journey of devotion from Bollinger.  

Champagne, France
In the same way that Special Cuvée stands apart from non-vintage Champagnes, Bollinger Rosé is an exception for Rosé Champagnes. What is more, it is a relative secret, as Bollinger did not release a non-vintage Rosé until 2008 and the quantity produced is quite limited. The wine begins as Special Cuvée and then Bollinger's specialty as the Pinot Noir producer in Champagne takes center stage, as the red fruits that join the conversation dance vibrantly, the finish has just a hint of perfectly ripe tannin, and the deep complexity of the wine shines through transparently.
Champagne, France
PN, made entirely from Pinot Noir to underscore the very essence and DNA of the House style, is the first new cuvée added to Bollinger's permanent range since rosé in 2008. Each release of PN, developed as a series to bring Bollinger's unique vision of Pinot Noir to light, will showcase a different cru from the base year that highlights its distinctive terroir and taste.

Champagne, France
B13 stands for 'Bollinger 2013' as showcased by the unique logotype that both resembles the letter 'B' and the number '13'. This limited edition Blanc de Noirs from the 2013 vintage is characterized by its freshness and precision, and is composed of 100% Pinot Noir, predominantly from Bollinger's ancestral home of Äy.
Champagne, France
Lily Bollinger agreed to a Bollinger rosé under one condition, it had to be extraordinary, and that is how La Grande Année Rosé was born. A blend like no other, the wine is as an extension to the House's prestige cuvée, La Grande Année, as is the subtle marriage between this great vintage Champagne and the addition of red wine from a unique plot, the legendary Côte aux Enfants.
Champagne, France
A small revolution in the world of Champagne. In 1967, Bollinger releases R.D. 1952.  There is no comparable Champagne on the market at the time. This bold and brilliant Champagne takes the pillars of what makes Champagne Bollinger so unique, and pushes them to their ultimate level. It is, very simply, a masterpiece. 

Champagne, France
Vieilles Vignes Françaises is one of Champagne's most mythical cuvees, produced from miraculously preserved and ungrafted 100% Pinot Noir vines. Phylloxera destroyed the vines of Champagne in the early 20th century, but amazingly enough two of Bollinger's classified Grands crus plots, Chaudes Terres and Clos St. Jacques, survived and are still grown the traditional way. Madame Lily Bollinger first had this wine produced in 1969 as an anniversary cuvee to commemorate her 70th birthday. Following the wine's launch in 1974, Vieilles Vignes Françaises promptly became a collectible and a symbol of a bygone era. Over the decades, its uniqueness and scarcity have made it one of the most sought-after and expensive Champagnes.

Champagne, France
This limited edition cuvée celebrates 2 important milestones. Firstly, it celebrates the historic partnership between Bollinger and Bond. Bollinger has been the exclusive Champagne partner of Bond since 1979, so 2019 marks the 40th anniversary of their relationship. Secondly, it celebrates the release of the upcoming movie, No Time to Die, which will be the 25th movie in the series (and Bollinger's 15th Bond movie since the start of the partnership).

Champagne, France
A stunning and extremely rare, still red wine produced only for the greatest vintages. This wine harmoniously combines 100% Pinot Noir Grand Cru fruit from an exceptional vineyard with traditional Burgundian style winemaking. Historically, Pinot Noirs from Aÿ were the most popular wines of the French court, specifically a favorite of King Henri IV, and La Côte aux Enfants comes from a steep plot just outside of the village. This wine is the purest expression of Pinot Noir, offering a fine, delicate texture in the mouth, and a tautness giving it a beautifully long finish.