Gary Farrell Winery
Olivet Lane Chardonnay 2019
Russian River Valley, California
Pellegrini's Olivet Lane Vineyard was planted in 1975 to Wente selection on AXR rootstock. The vineyard sits on 65 acres of sloping bench land in the Santa Rosa Plain, in between the warmer Westside Road region and the cooler Green Valley,where warm summer days are moderated by cool breezes and chilly evening temperatures. The combination of low temperatures, regular fog intrusion and well drained loam, clay soils create an excellent environment for growing Chardonnay that develop cool-climate characteristics and impeccable acid at fairly low sugars.The wines from this vineyard simultaneously express power and finesse, and they do so with tremendous balance.
VINEYARD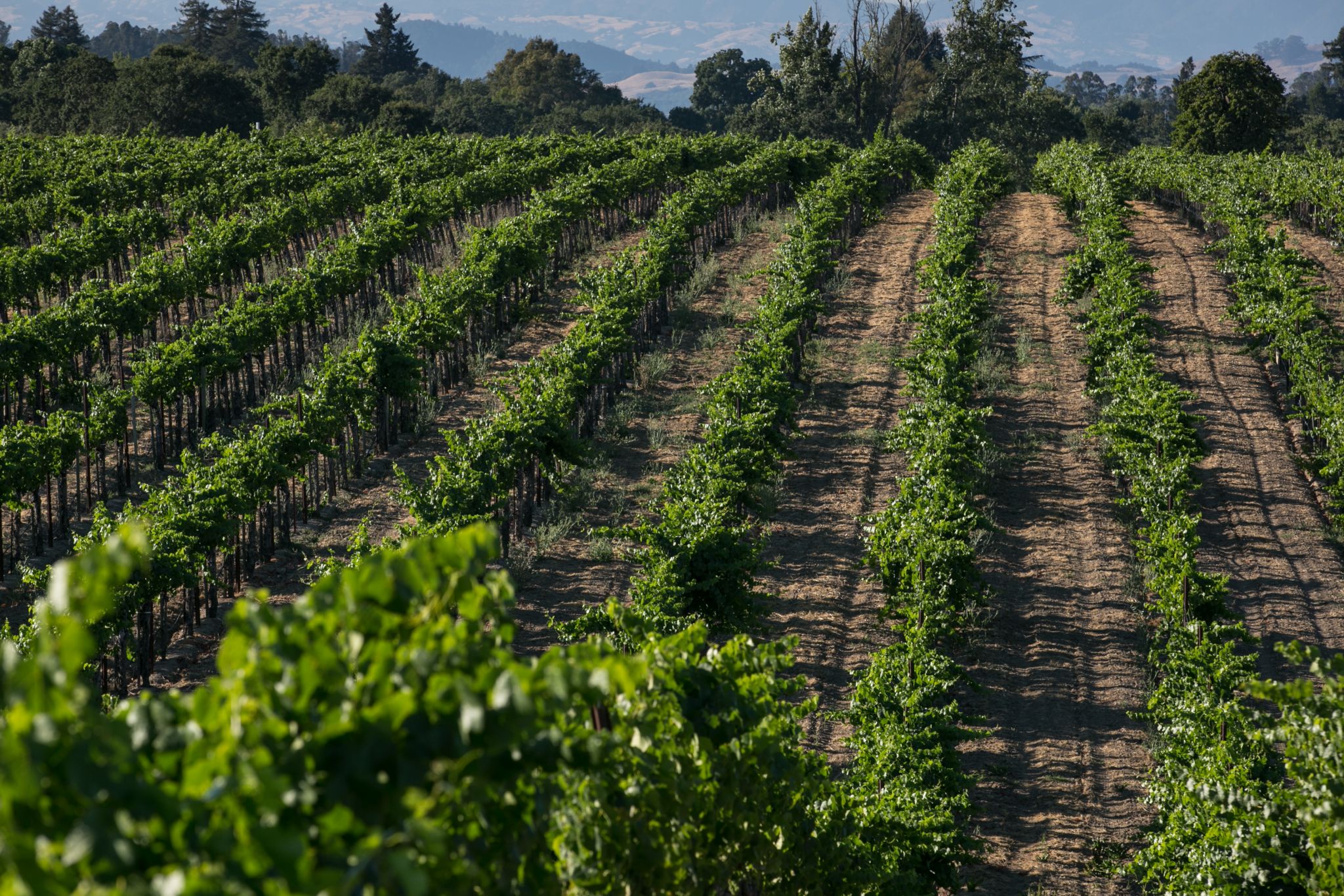 The Olivet Lane Vineyard is comprised of approximately .60 planted acres located on the Olivet Road in Santa Rosa, seven miles from Gary Farrell Winery. Located in the heart of the Russian River Valley, in a sub-region called the Santa Rosa Plain, this unique site is heavily influenced by fog that rolls in through the Petaluma Gap to the south. The rolling bench land location, well-drained, gravelly, clay loam soil and east/west vine exposure, combined with long, cool nights, all create optimum growing conditions for producing world-class Chardonnay great for ripening.
Nearly two-thirds of the vineyard is planted to Wente selection Chardonnay (planted in 1973 on AXR rootstock), a heritage selection that produces some of the best Chardonnays in all of California. The old vines create natural vine balance, excellent concentration and ample quantities of natural acidity. The vines are cane pruned, vertical shoot positioning (VSP) and faithfully tended by Robert Pellegrini for the past 40 years. The wines from this vineyard simultaneously express power and finesse, and they do so with tremendous balance.
WINEMAKING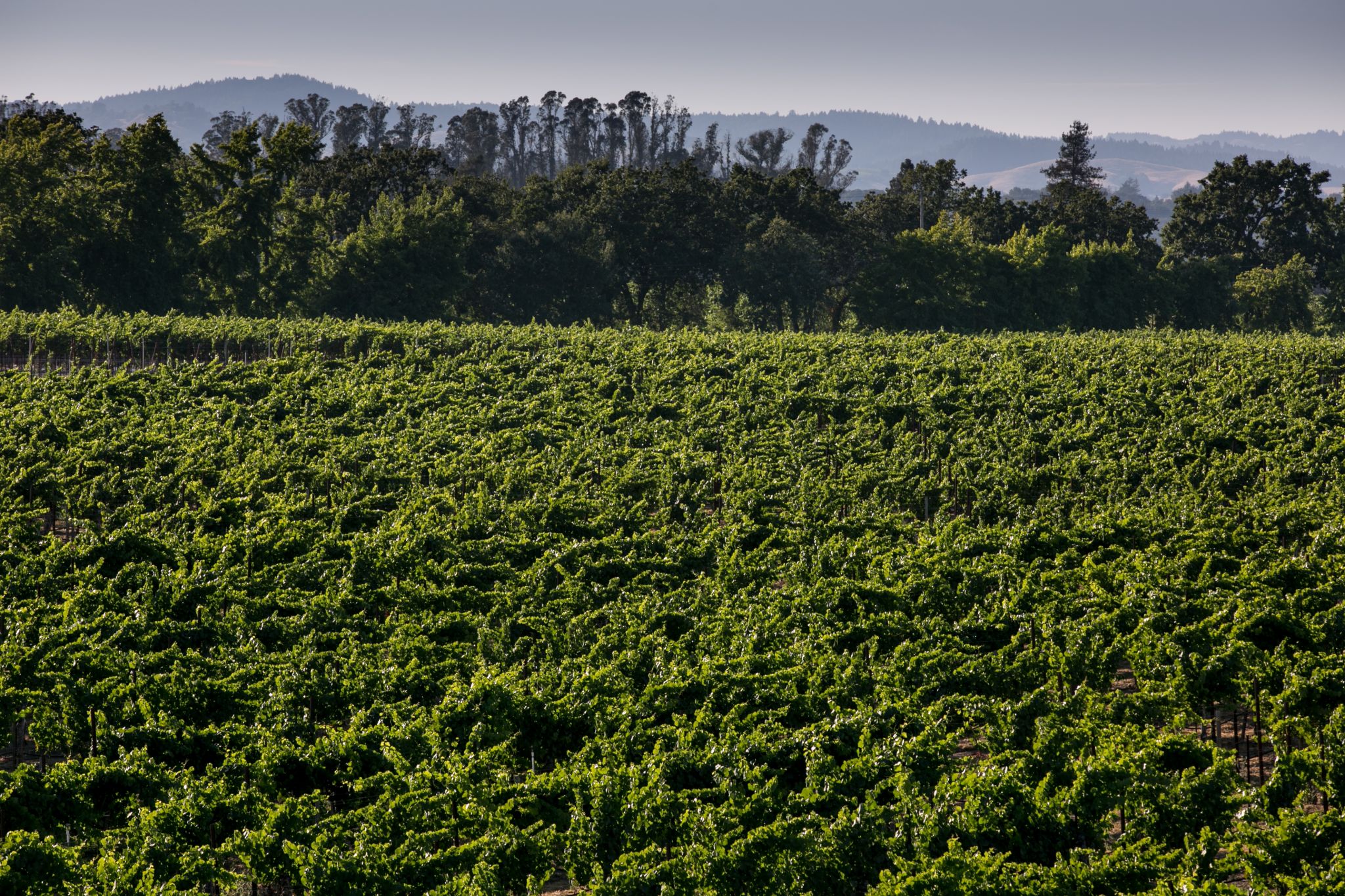 The grapes were harvested in the cool morning hours at ~22.5° Brix. A quick pass was made through the rows a few days prior to harvest in order to drop fruit that didn't express the optimal flavor concentration. As anticipated, the grapes that were delivered to the winery were packed with delicious, vibrant, varietally expressive characteristics. After a very careful hand-sorting, all fruit was combined in the press, and used a gentle program to extract only the most desirable solids and phenolics. The resulting juice was left in tank to cold-settle overnight before transferring to 35% new and 65% one to three-year old neutral French oak barrels and puncheons for fermentation and aging, where it remained for 9 months on its primary lees until it was time to bottle in June. The wine was racked off the primary lees only once, just before bottling.
VINTAGE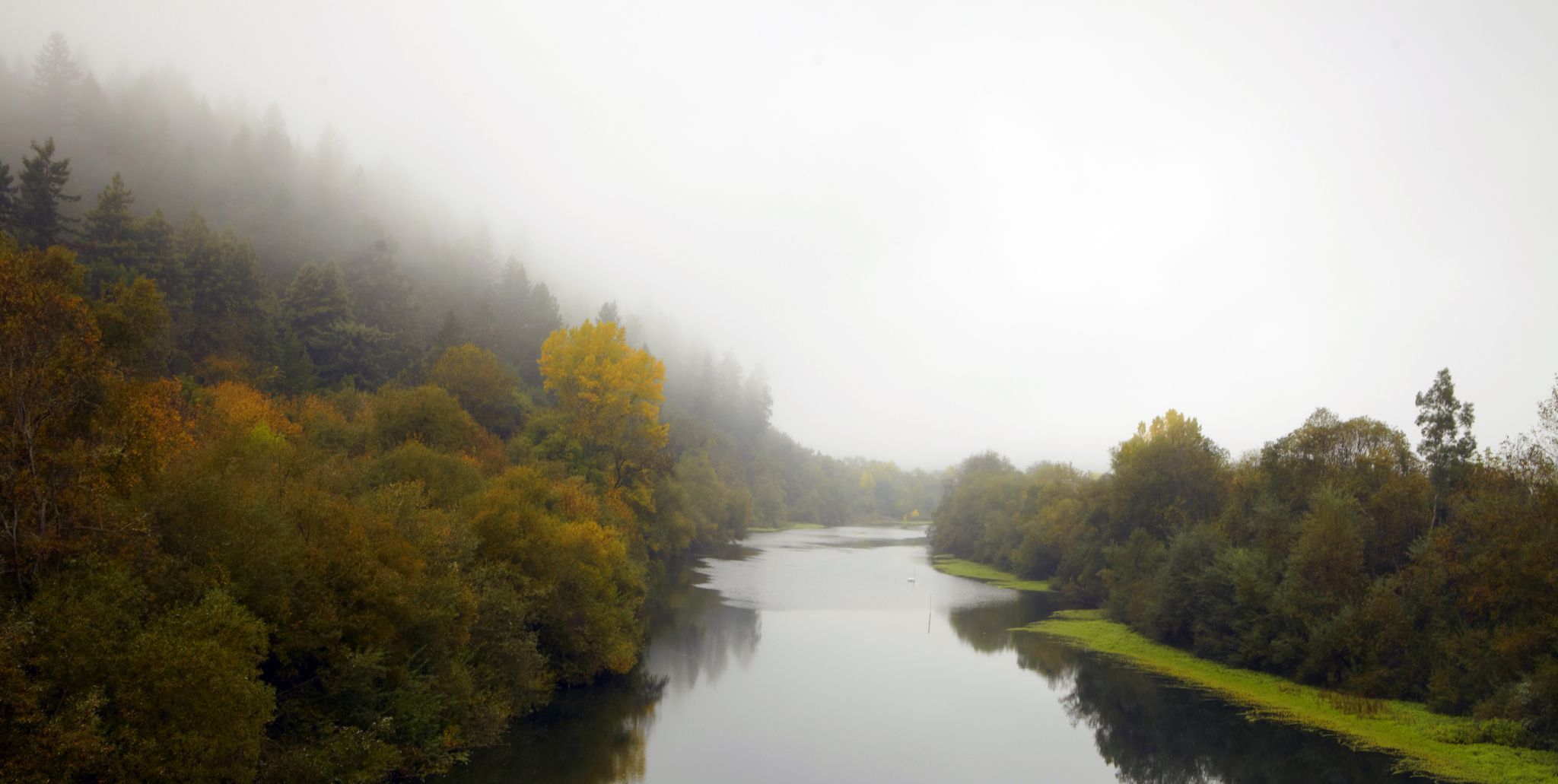 After record-breaking rainfall in late February, a relatively cool spring followed, delaying bud break into mid to late March. The delayed onset and cool temperatures would predict the beginning of harvest at a more typical date, compared to a few past vintages. The month of May brought more heavy rains. Summer temperatures were perfect and mild. Come July, veraison was under way and growers had to drop lots of unevenly ripening clusters on several occasions. Despite the quantity of clusters per vine, flavor, concentration and tannin levels were quite excellent.
TASTING NOTE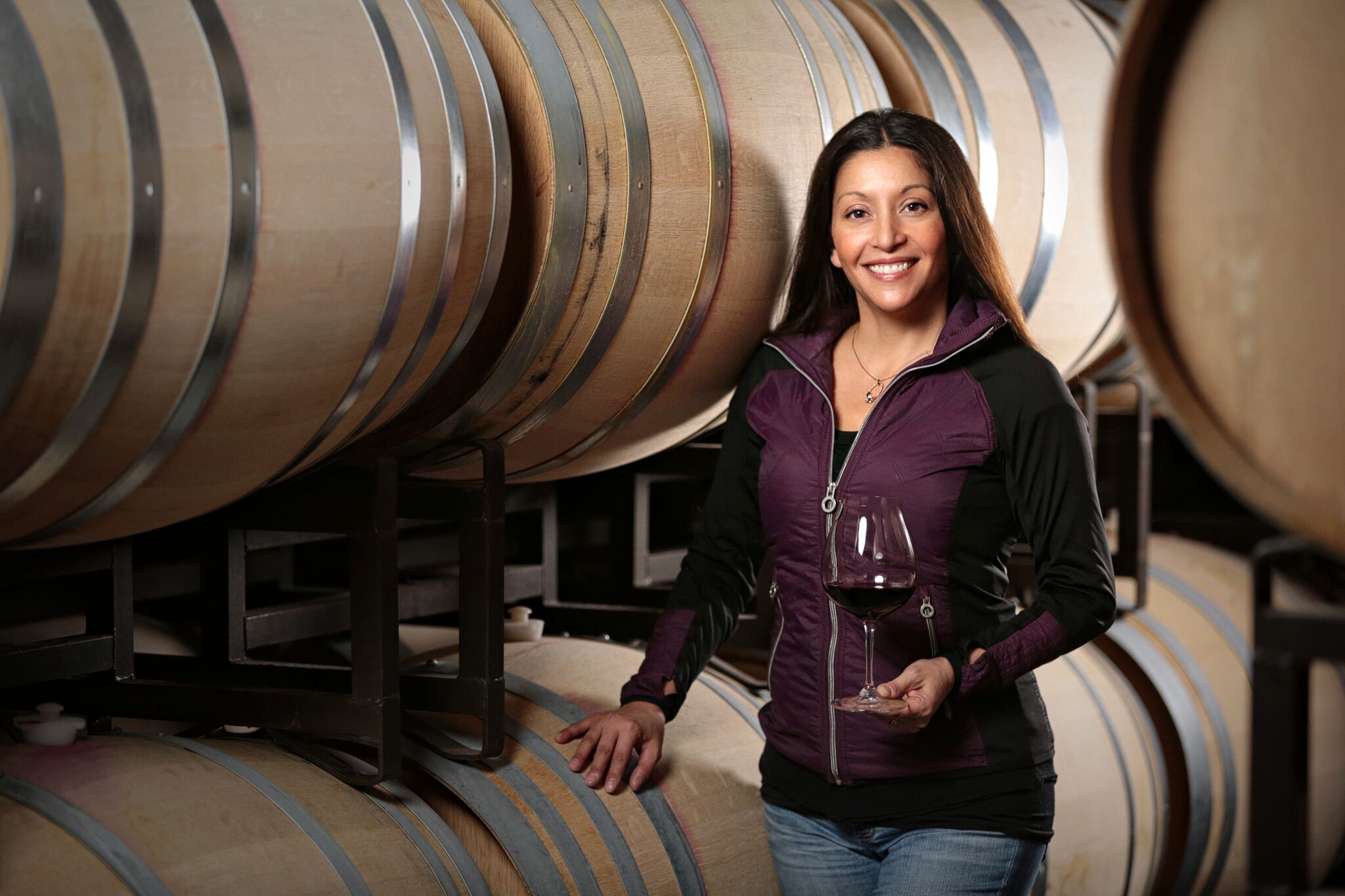 The lovely bouquet offers enticing, complex aromas of Meyer lemon, stone fruit, graphite, honeysuckle, lemongrass and baked pear tart. The first sip is succulent and tangy, while the mid-palate is zesty and oily with lots of verve. This incredibly fresh, energetic Chardonnay finishes with a pop of acidity and perfectly silky, mouthcoating phenolics. The ensuing rich, creamy texture lingers on the tongue long after the wine is gone.
Grape Varieties
Chardonnay
Appellation
Russian River Valley, California

Wine Enthusiast - March 24, 2022 "From the great site planted originally in 1975, this light-bodied white is bright in tangerine and lemon peel, with an ongoing bite of acidity. Anise, honeysuckle and a touch of oak provide a subtle roundness and richness on the palate." - V.B.

Wine Enthusiast - May 4, 2022 "Floral and slightly yeasty on the nose, with notes of grapefruit and sliced green apple as well. Medium-to full-bodied with pleasant salinity. Subtle herbs and spices add good complexity. Wet-stone finish. Sustainable."

Wine Spectator - October 4, 2022 "This has intense pineapple, apricot and yuzu flavors that are mouthwatering on a lean, crisp frame. Packs plenty of intensity, with a note of sea salt on the finish." -MW
More on Gary Farrell Winery Olivet Lane Chardonnay 2019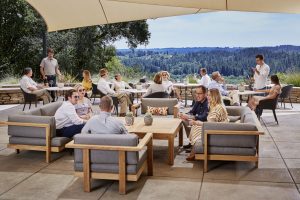 March 28, 2022 - Fran Miller of Haute Living San Francisco writes that the "vinous output is as eclectic as Sonoma County" itself. Although 60 different grape varieties are grown in Sonoma, Chardonnay is…
April 20, 2022 - GFW_ChalkReport_4.14.22 Writer Andrew Chalk reviews Gary Farrell 2019 Chardonnay, 'Olivet Lane Vineyard', Russian River Valley, CA ($50), noting that he has found the GFW wines to "consistently justify their reputation."…
February 19, 2021 - Estate Sommelier Tiffany Kuhn and Winemaker Teresa Heredia discuss the 2018 Olivet Lane Chardonnay.

June 26, 2020 - Enjoy this video, providing an overview of Gary Farrell Winery's partnership with Olivet Lane Vineyard in the Santa Rosa Plains neighborhood of Russian River Valley. This vineyard is a source…
Other Wines by this Producer

Russian River Valley, California
Named for its previous owners, the 100-acre Hallberg Vineyard is today owned and managed by wine industry veterans including vineyard manager Kirk Lokka. Nestled in the Green Valley sub-appellation, the site enjoys refreshing daytime breezes and cool nighttime temperatures. The strong marine influence means less severe daily temperature shifts so the vines never completely shut down, producing fruit with deep, dark color, great structure, silky tannins, darker fruit flavors and earthy characteristics. This blend is a composition of many of the best blocks on this cool, foggy vineyard site, which include clones 667, 777, 828, Pommard and a mysterious "suitcase" selection.

Russian River Valley, California
The Russian River Selection bottlings are quintessential Russian River Valley wines blended from some of the region's top vineyards, taking advantage of varied climates and unique site characteristics.  Undoubtedly showcasing a beautiful expression of the varietal and of the appellation's unique terroir, this Pinot Noir blend captures the richness, purity and elegance that are Gary Farrell Winery's trademarks.

Russian River Valley, California
The Russian River Selection bottlings are quintessential Russian River Valley wines blended from some of the winery's top vineyard sources. They are beautiful expressions of their varietal type and of the appellation's unique terroir, each blend capturing the richness, purity and elegance that are Gary Farrell Winery's trademarks. This layered and complex Chardonnay brings together fruit from several of our favorite Russian River Valley vineyard sites.