Gary Farrell Winery
Hallberg Vineyard Pinot Noir 2018
Russian River Valley, California
Named for its previous owners, the 100-acre Hallberg Vineyard is today owned and managed by wine industry veterans including vineyard manager Kirk Lokka. Nestled in the Green Valley sub-appellation, the site enjoys refreshing daytime breezes and cool nighttime temperatures. The strong marine influence means less severe daily temperature shifts so the vines never completely shut down, producing fruit with deep, dark color, great structure, silky tannins, darker fruit flavors and earthy characteristics. This blend is a composition of many of the best blocks on this cool, foggy vineyard site, which include clones 667, 777, 828, Pommard and a mysterious "suitcase" selection.
VINEYARD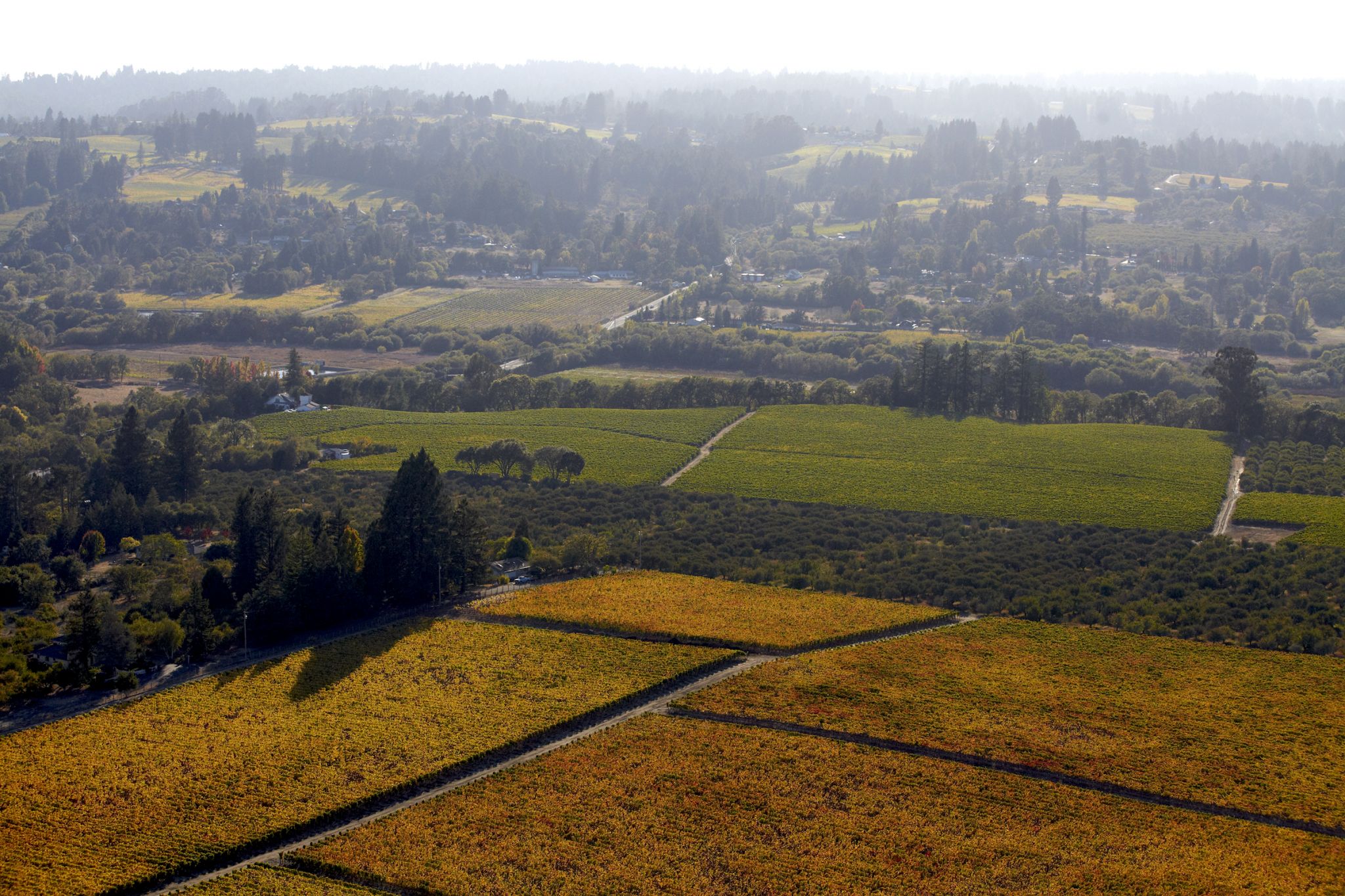 The Hallberg Vineyard is located in the Green Valley AVA. This cooler sub-appellation of the Russian River Valley benefits from refreshing daytime breezes and cool, but not cold, nighttime temperatures. Additionally, a strong marine-influenced climate results in smaller diurnal fluctuations (less severe temperature change from day to night and warmer nighttime temperatures) that provides an ideal ripening environment. The soils in this vineyard are Goldridge series sand loam soils that exhibit excellent drainage and low soil fertility, serving to keep vines low in vigor. The use of high density vine spacing (1x2m) promotes excellent vine balance and development of grape flavors, structure, and concentration. Lastly, this vineyard is dry farmed so that the vines are more naturally in balance, creating a wine with a pure expression of this unique terroir.
WINEMAKING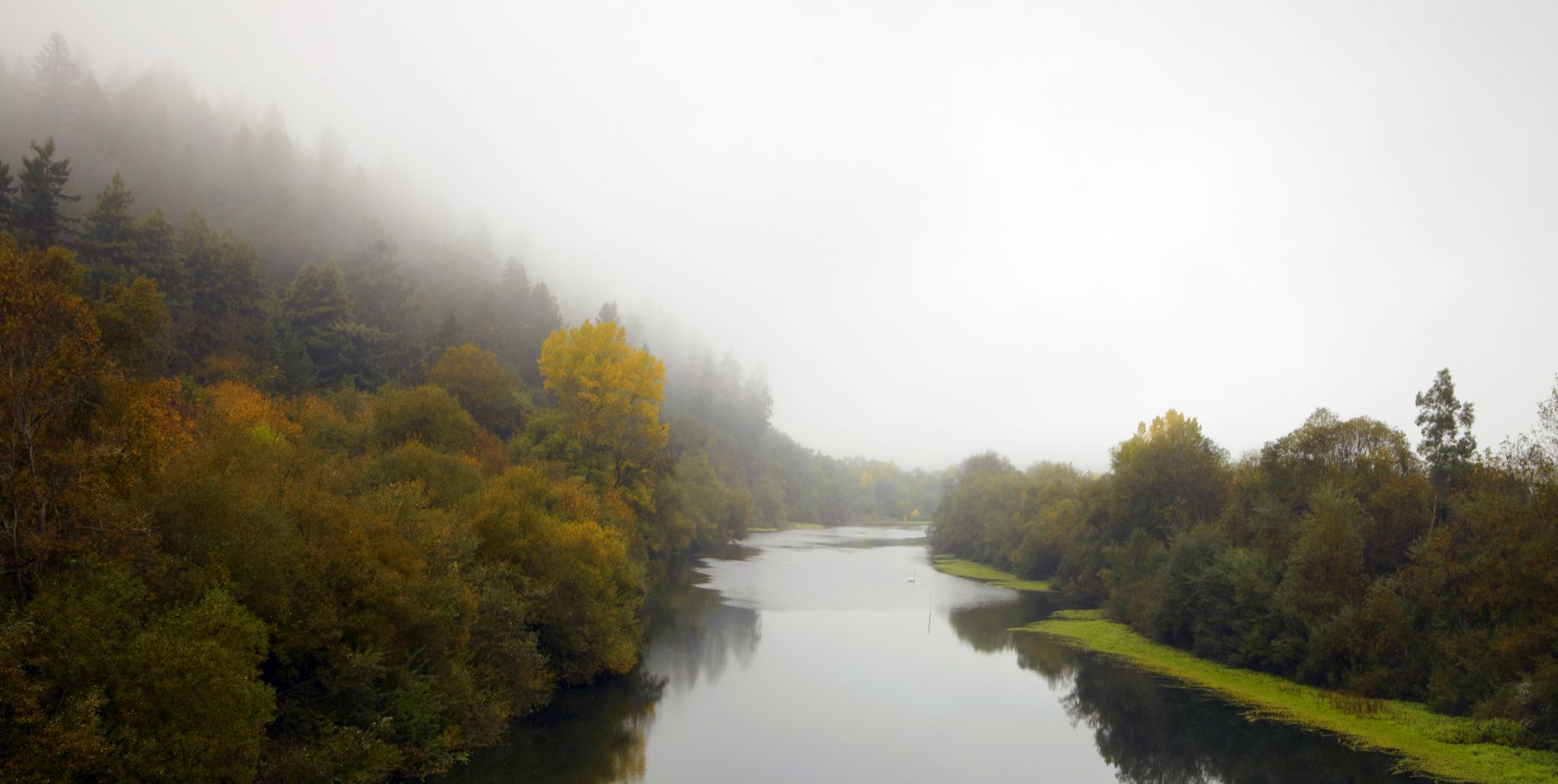 Grapes were harvested in the morning hours then brought to the winery. After hand sorting, some of the grapes were de-stemmed, then transferred to open-top tanks while a small percentage of the fruit was added later as whole clusters. The juice was chilled to 45°F and allowed to cold soak for 4-7 days before fermentation. During fermentation, the cap was gently punched down 2-3 times per day. After fermentation, the new wine and its solids sat in tank for 7-10 days of extended maceration, a period during which the tannins soften and the primary fermentation esters develop complexity. The wine was then gently pressed off the skins and seeds, inoculated for malolactic fermentation and racked into 40% new French oak barrels (light and medium toast François Frères, Ana Selection, Remond and Tonnellerie O) for 15 months of barrel aging on primary lees.
VINTAGE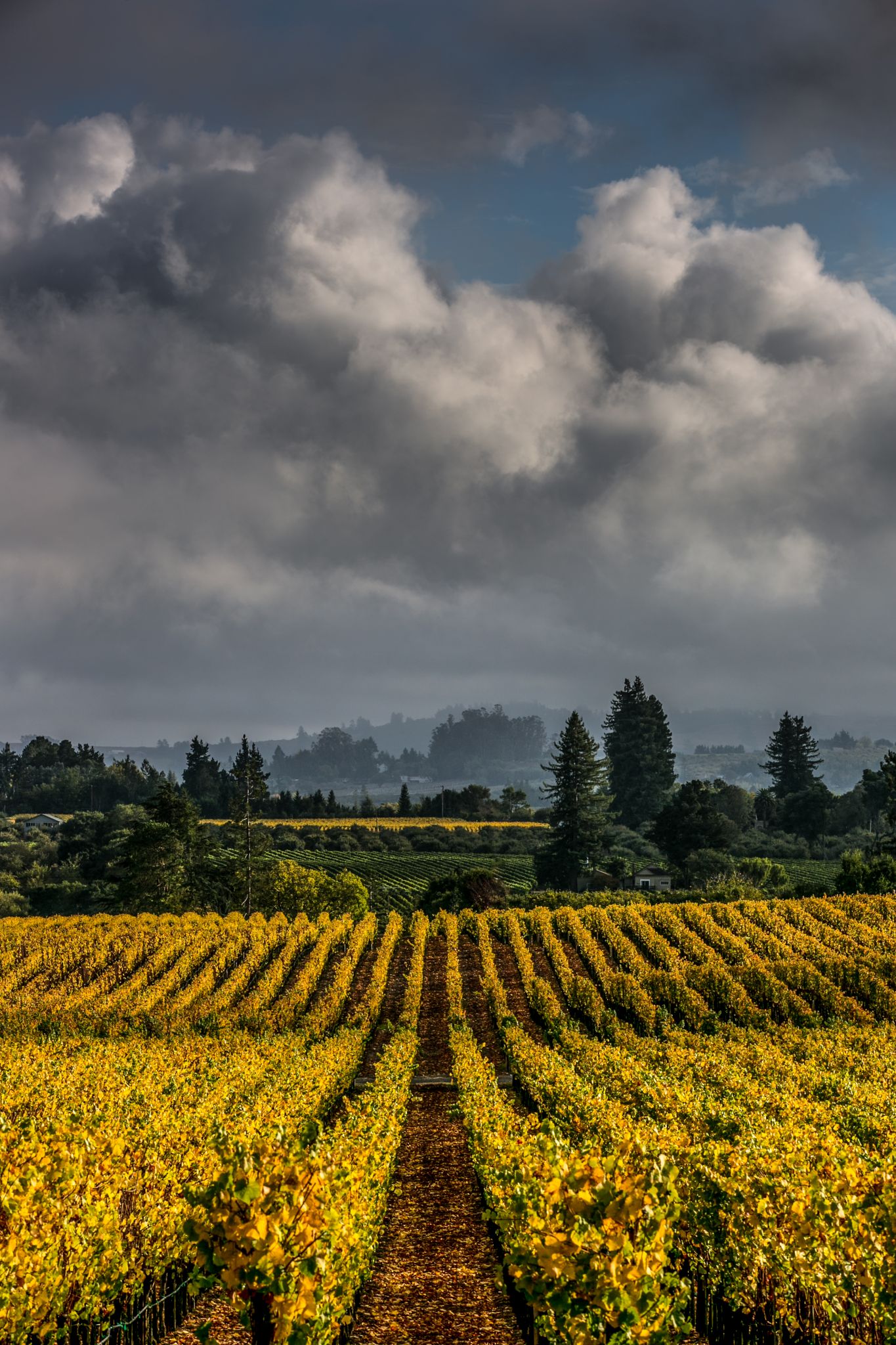 After several years of drought, heat and early harvests, 2018 was a breath of fresh air and a return to a more normal harvest onset. The season began with a cold, wet winter, which set the pace in that it delayed vine development by 3-4 weeks. Budbreak began mid to late March, followed by a mild, sunny spring. When bloom ensued in mid to late May, the weather was just right, with very
little wind and no rain to damage the delicate flowers. When growers saw the generous potential
cluster count after flowering, they knew it was going to be an ample crop. The nearly perfect weather throughout the summer months led to a very large, yet excellent quality crop. The month of August yielded typical, foggy mornings, with sun finally breaking through late morning and vanishing again late afternoon. Harvest commenced on August 30th and we were finished by September 29th, just before the rain came. Despite the quantity of clusters per vine, flavor, concentration and tannin levels were quite excellent. Canopy management was extremely important in that fruit thinning was necessary at multiple stages of vine development.
TASTING NOTE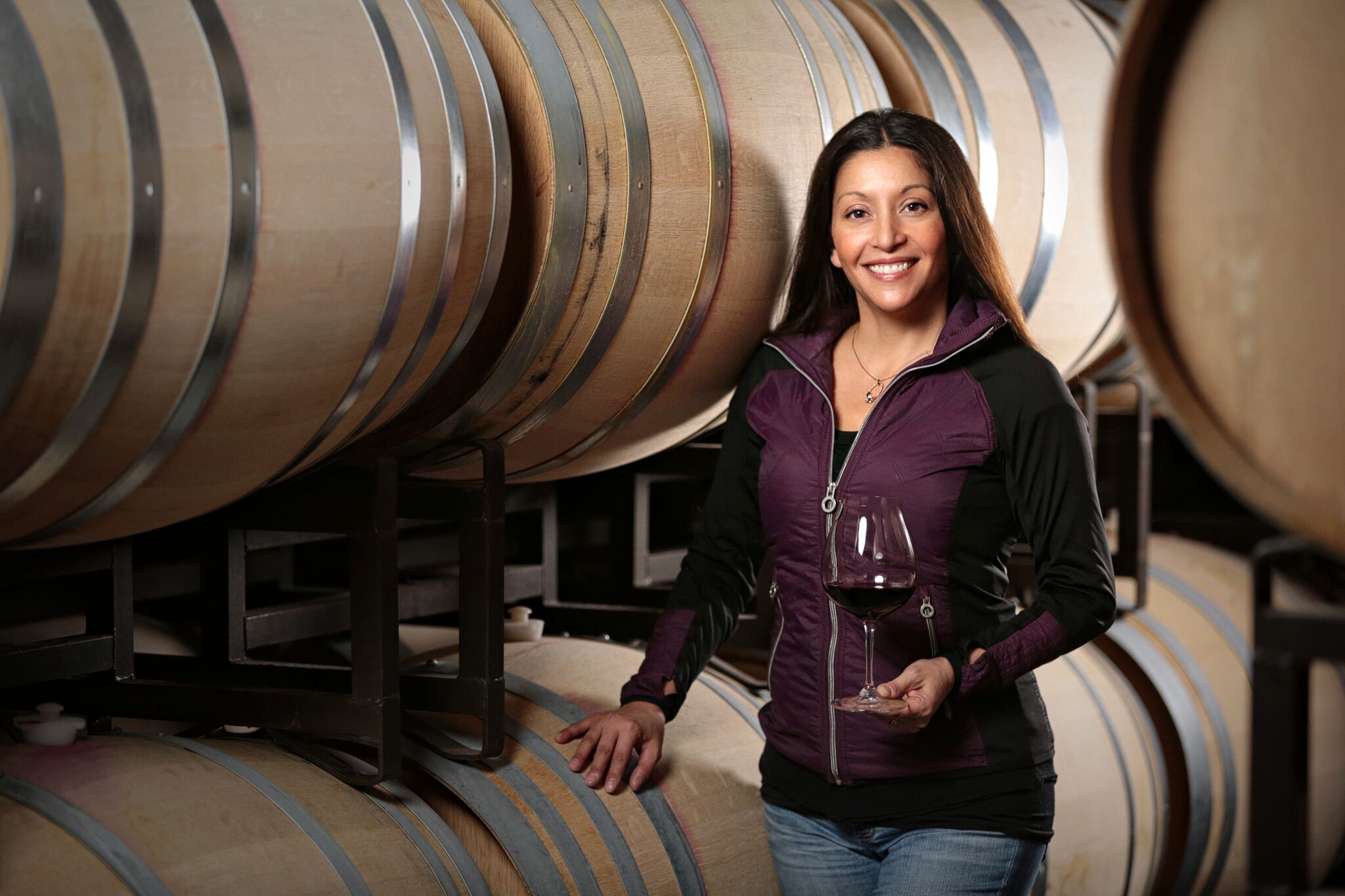 Exceptionally fresh and vibrant, this Hallberg Vineyard Pinot Noir is a beautiful expression of Russian River Valley fruit. Baskets of just picked black cherries adorned with garlands of roses and violets sweep you away to warm summer days in the valley. Farmer's market strawberry preserves and cinnamon scones beckon for a longer walk. Mounds of winter citrus arranged upon a platter of wet slate lend zestiness to the palate that is framed with an essence of sweet cedar, nutmeg, and cloves. – Winemaker Theresa Heredia
Grape Varieties
Pinot Noir
Appellation
Russian River Valley, California
Suggested Retail Price
$55

Wine Enthusiast - May 4, 2022 "Give this a moment to breathe, and you will be greeted with aromas of red fruit and berries, fresh herbs and a hint of vanilla. Medium-to full-bodied with soft tannins. Bright acidity with pleasantly tart red fruit. Good length and depth. Sustainable."

Wine Enthusiast - May 4, 2022 "Light, bright and lengthy, this delicious wine offers balanced layers of dark cherry and strawberry. The ebullient fruit is complemented by notes of black tea, forest and clove, with a supple texture contributing just enough lushness." V.B

Decanter - January 12, 2023 "2018 saw cooler temperatures and a longer-than-average growing season, making for a fresh, vibrant Pinot Noir with bright red fruit and juicy black cherries on the nose. The lively acidity and nuanced layers lead to pretty violet, red and blue fruit notes and a silky finish. Its aromatics, acidity and lively tension are hallmark characteristics of Green Valley wines. The strong marine climate prevents significant daily temperature fluctuation, while the Goldridge soil is excellent for drainage, resulting in an aromatic, fruit-forward wine with substantial structure and soft tannins." B.H 9/22
More on Gary Farrell Winery Hallberg Vineyard Pinot Noir 2018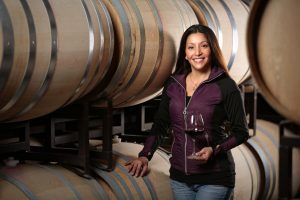 May 20, 2022 - Wanda Mann of Tasting Panel Magazine recently profiled Theresa Heredia, Director of Winemaking for Gary Farrell for her "Women Who Raise the Bar" series which ran in the May/June issue…

November 18, 2022 - GFW_WordOnWine_10.28.22 Master Sommelier Michael Jordan did a podcast segment with GFW Director of Winemaking Theresa Heredia. Theresa Heredia is "one of the greatest winemaker's I've ever met," Master Michael Jordan…
February 19, 2021 - Estate Sommelier Tiffany Kuhn and Winemaker Teresa Heredia discuss the 2017 Hallberg Vineyard Pinot Noir.

June 26, 2020 - Enjoy this video, providing an overview of Gary Farrell Winery's partnership with Hallberg Vineyard in the Green Valley neighborhood of Russian River Valley. This vineyard is a source for the…
Other Wines by this Producer

Russian River Valley, California
The Russian River Selection bottlings are quintessential Russian River Valley wines blended from some of the region's top vineyards, taking advantage of varied climates and unique site characteristics.  Undoubtedly showcasing a beautiful expression of the varietal and of the appellation's unique terroir, this Pinot Noir blend captures the richness, purity and elegance that are Gary Farrell Winery's trademarks.

Russian River Valley, California
The Russian River Selection bottlings are quintessential Russian River Valley wines blended from some of the winery's top vineyard sources. They are beautiful expressions of their varietal type and of the appellation's unique terroir, each blend capturing the richness, purity and elegance that are Gary Farrell Winery's trademarks. This layered and complex Chardonnay brings together fruit from several of our favorite Russian River Valley vineyard sites. 

Russian River Valley, California
Pellegrini's Olivet Lane Vineyard was planted in 1975 to Wente selection on AXR rootstock. The vineyard sits on 65 acres of sloping bench land in the Santa Rosa Plain, in between the warmer Westside Road region and the cooler Green Valley,where warm summer days are moderated by cool breezes and chilly evening temperatures. The combination of low temperatures, regular fog intrusion and well drained loam, clay soils create an excellent environment for growing Chardonnay that develop cool-climate characteristics and impeccable acid at fairly low sugars.The wines from this vineyard simultaneously express power and finesse, and they do so with tremendous balance.