Disznókő
Eszencia 2005
Tokaji
The memory of the vintage – a legendary wine of Tokaj. Eszencia is a free-flowing nectar pressed from aszú berries under their own weight. A unique nectar that is mentioned in the Hungarian national anthem. Eszencia was even historically sold in pharmacies due to its beneficial health effects.
VINEYARD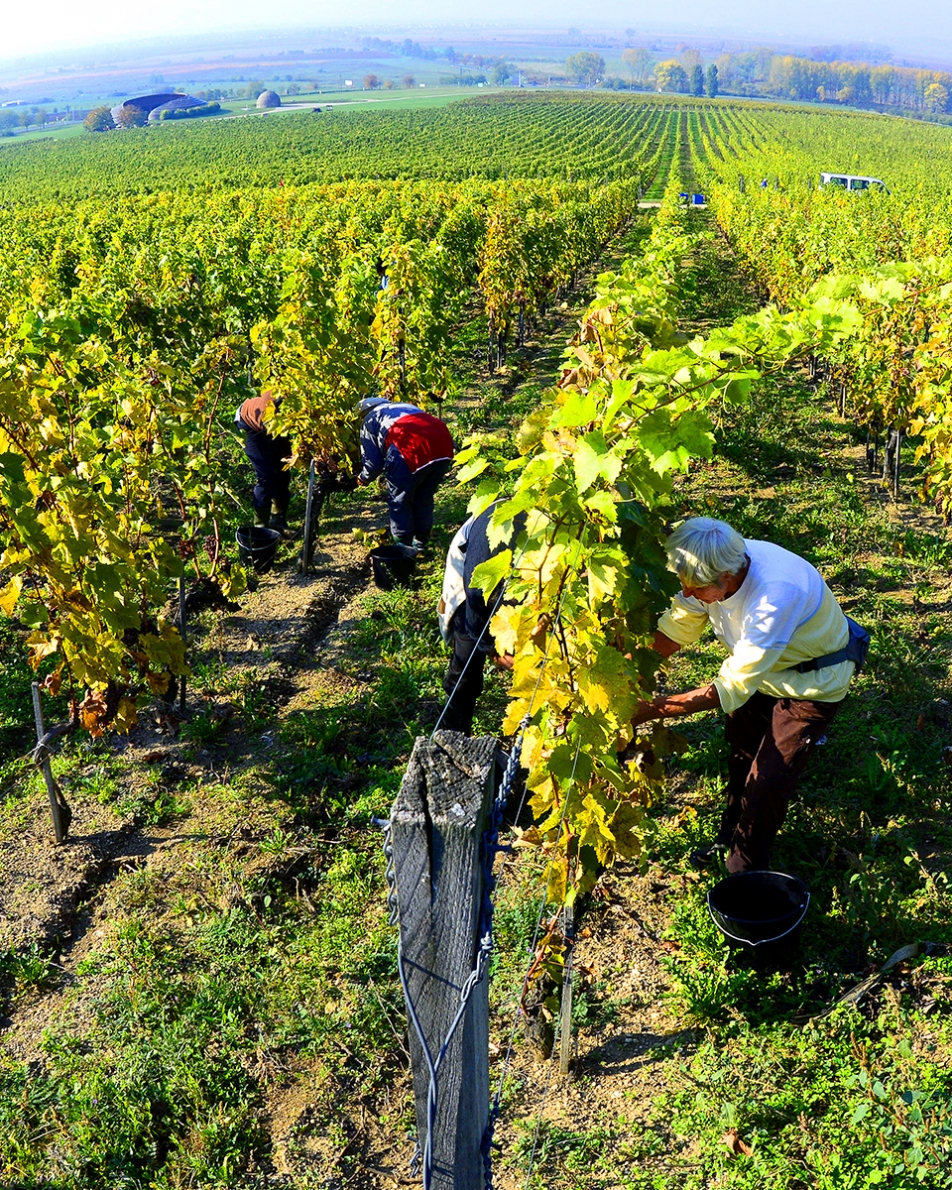 Disznókő is one of the only estates in the Tokaj Wine Region to be one single tract of land. 104 hectares (256 acres) of vines set in 150 hectares (370 acres). Moreover, this is one of the few Tokaj wineries set in its vineyard. And every Disznókő wine comes from this vineyard.
WINEMAKING
Individually selected aszú berries are stored in vats until the harvest is completed. We make several selections for the aszú berries, and for practical reasons we make the skin contact when we have harvested all of our aszú berries. The concentration of sugars and acids means the aszú berries can be kept for a couple of months without any risk of fermentation. Catching every drop of the Eszencia, an elixir pressed by its own weight only with 600–900g of sugar per liter. The Eszencia is then stored in demijohns (glass containers). The lighter Eszencia is added to the Aszú wines at the end of fermentation. The rest of this nectar will be kept for years and bottled individually if the quality is unique.
VINTAGE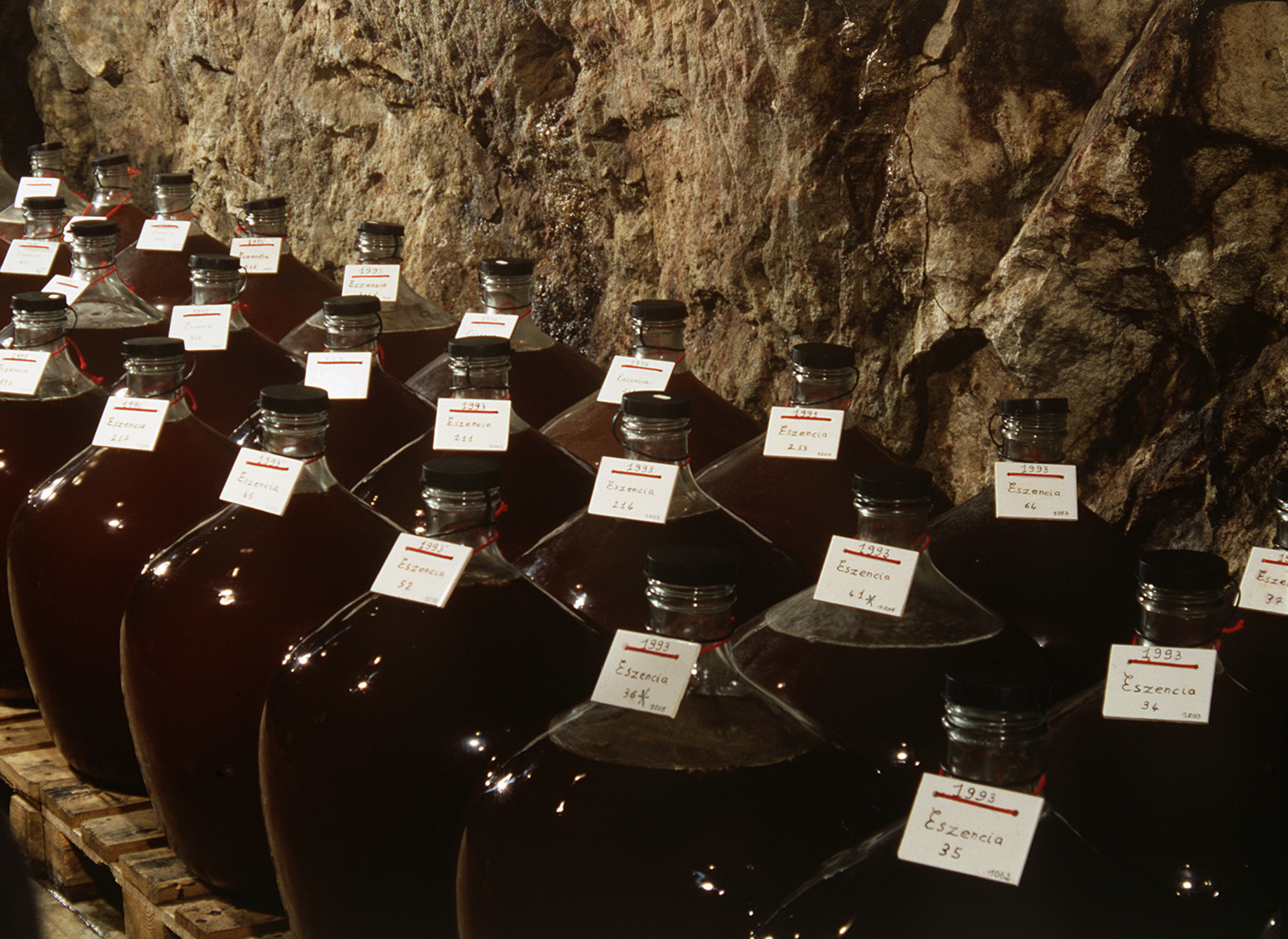 A rather cool and damp season but then an Indian summer with many warm and dry days stretching into early November. Not many aszú berries developed but those we had were of exceptional quality. It was exciting following the changes in the grapes, watching the blush of the Botrytis appearing on the perfectly ripe grapes.
TASTING NOTE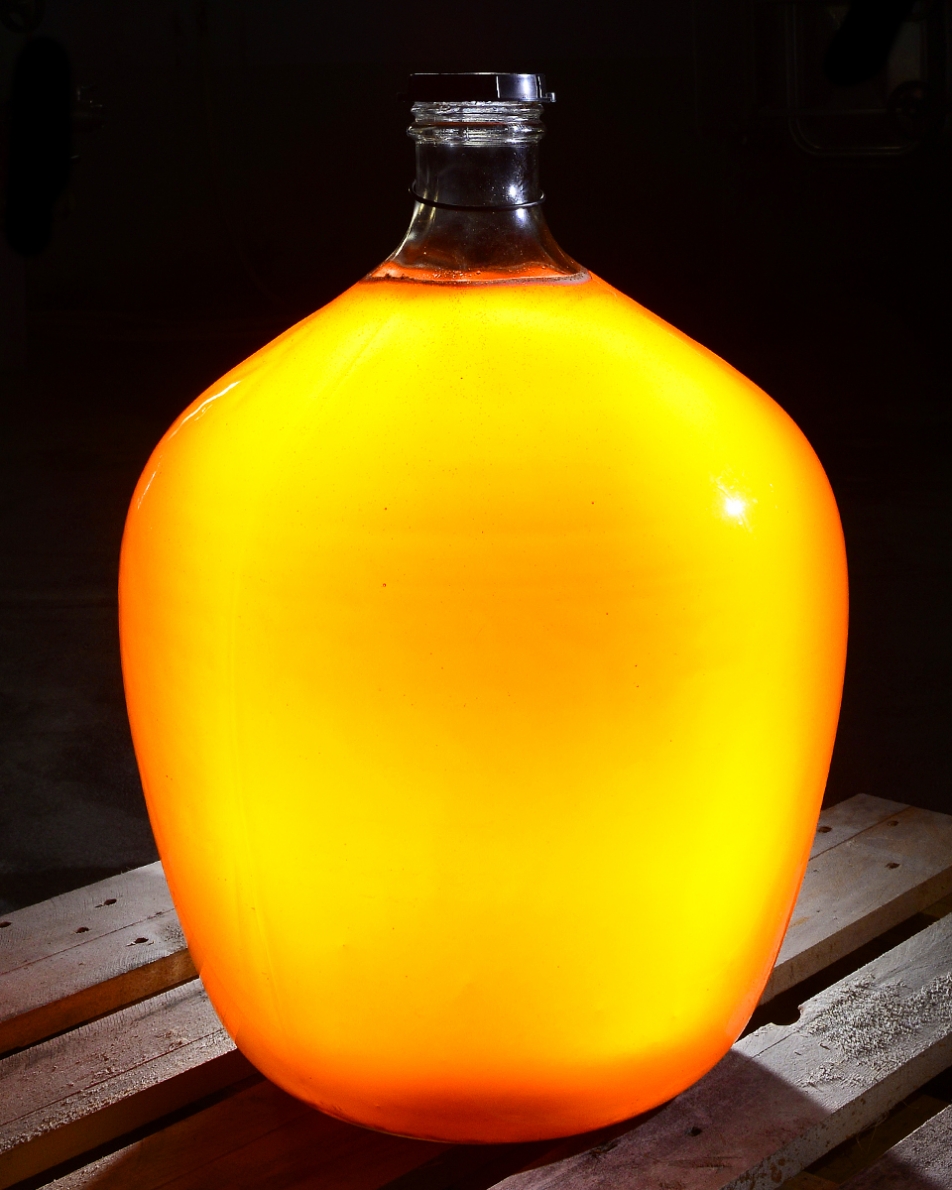 Deep amber to almost black. Aromas of orange, quince jelly and tea leaf intermingle with dried fruits and spices. Unbelievably unctuous. Almost no alcohol, the Disznókő Tokaji Eszencia follows a subtle progression from syrup to incredible length with a dash of exciting acidity. An elixir for body and soul.
Other Wines by this Producer

Tokaj
The incredible aromatic expressiveness and mineral expression makes Furmint a wonderful grape for sweet wine but also for attractive dry wine. Disznoko's Dry Furmint focuses on the purity of fresh fruit with no oak and gentle handling. 

In the classification of sweetness for Tokaji wines, 5 Puttonyos is not the sweetest, yet to the connoisseur it is the perfectly balanced wine for drinking fresh: it is racy and mineral yet delivers the irresistibly deep and rich marmalade-like notes that are so unique to wines from this region.

The highest classification of sweetness until you reach some one-off rarities, these 6 Puttonyos wines are almost immortal, and show best with several years of age when the incredible sweet fruit starts to mingle with spices and other secondary notes. Lucky for us, Disznoko holds back its 6 Puttonyos for just this very reason.

Kapi is a single vineyard plot situated in the upper part of the southern slopes of Disznókő.  Kapi Vineyard is planted exclusively to Furmint, the noblest and most ancient Tokaj variety. Its special character: Furmint mirrors the soils, and this separate bottling has tremendous lift and finesse due to the volcanic soils.

Made from botrytized and shriveled Furmint grapes, one of the traditional grape varieties used for making the Disznoko 5 Puttonyos and 6 Puttonyos wines. This wine is aged for only a few months in traditional Hungarian oak casks, and is then bottled, capturing its freshness.