Ponzi Vineyards
Classico Pinot Noir 2016
Willamette Valley
As one of the major wine publications once wrote, "All Oregon Pinot Noirs are measured against the Ponzi yardstick". That has been true for nearly 5 decades, and Classico specifically represents the "classic" quality and style of Oregon and American Pinot Noir, benchmarks very much defined by the Ponzis. As a wine, Classico is meant to encapsulate the Willamette Valley at its best. Around 7-8 of the Ponzi's vineyard parcels are complemented by a select few top neighboring sites to introduce additional soil types and exposures. All vineyards are at elevation and typically planted with older vines, and all either LIVE or organically certified.
Vineyard

Ponzi Vineyards is strictly committed to respecting the integrity of each vineyard, enhancing and maintaining their individual characteristics. The artistry and signature of Classico is in the blending of distinct cuvées from these vineyards. All Ponzi-owned vineyards are site-selected, hand-planted and managed by the family and their vineyard manager. The Northern Willamette Valley provides a moderate climate, soils and sites ideal for the culture of noble cool climate wine varietals. The different sites express distinctive territory and micro-climates. These differences, combined with knowledgeable varietal and clonal selections, are the determinants of the overall expression of varietal flavors, character and ultimate wine structure.
Winemaking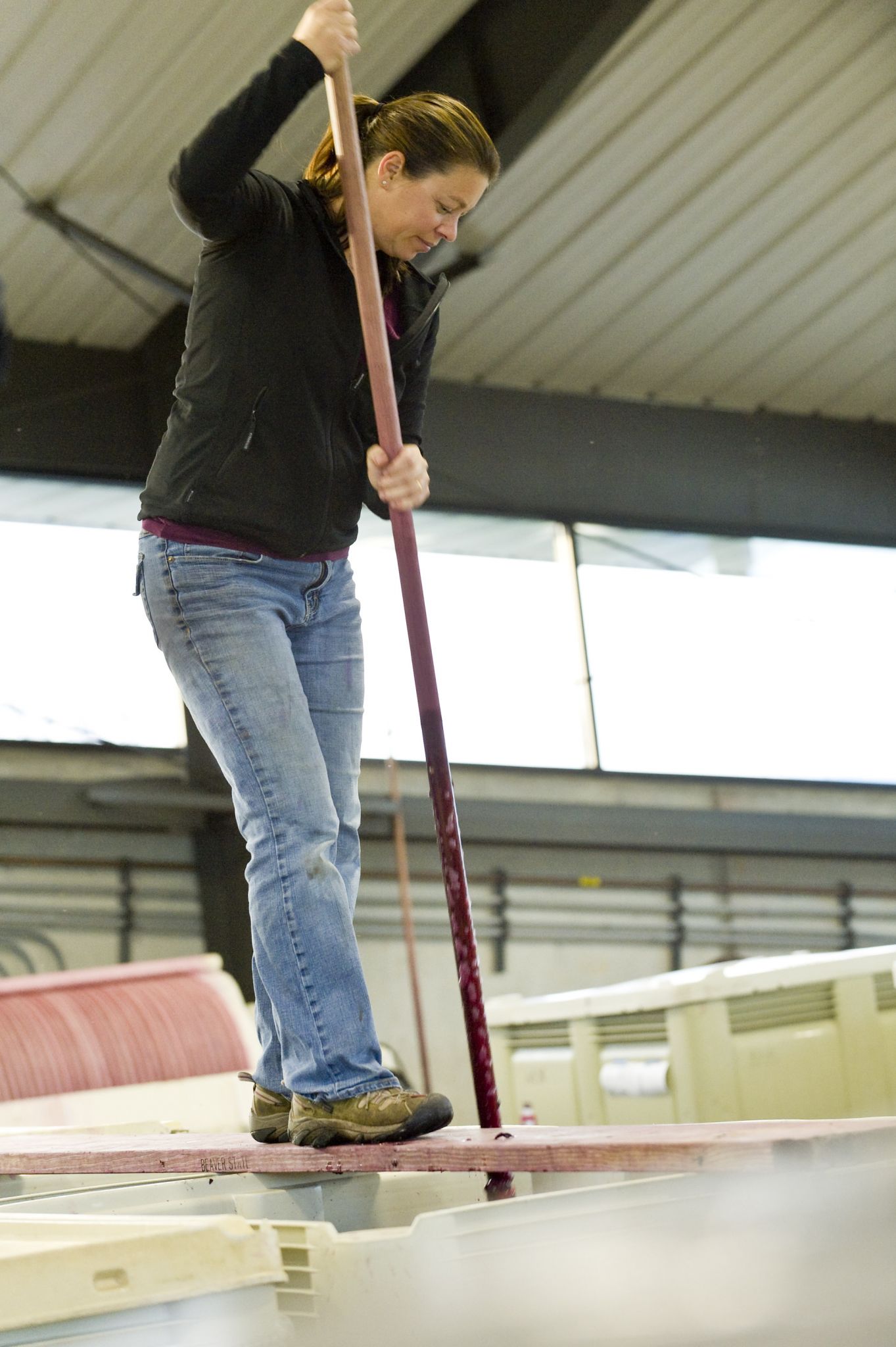 All of the fruit was hand sorted and destemmed. Fermented in small lots with five days of cold soak to increase aroma and color, the peak temperatures reached 90°F. The fermenters were aerated or manually punched down twice a day (for 12-20 days) before lightly pressing at dryness. This wine was aged in French oak barrels (26% new) for 11 months. It was racked and bottled by gravity without filtration or fining and was aged in bottle for 5 months before release.
Vintage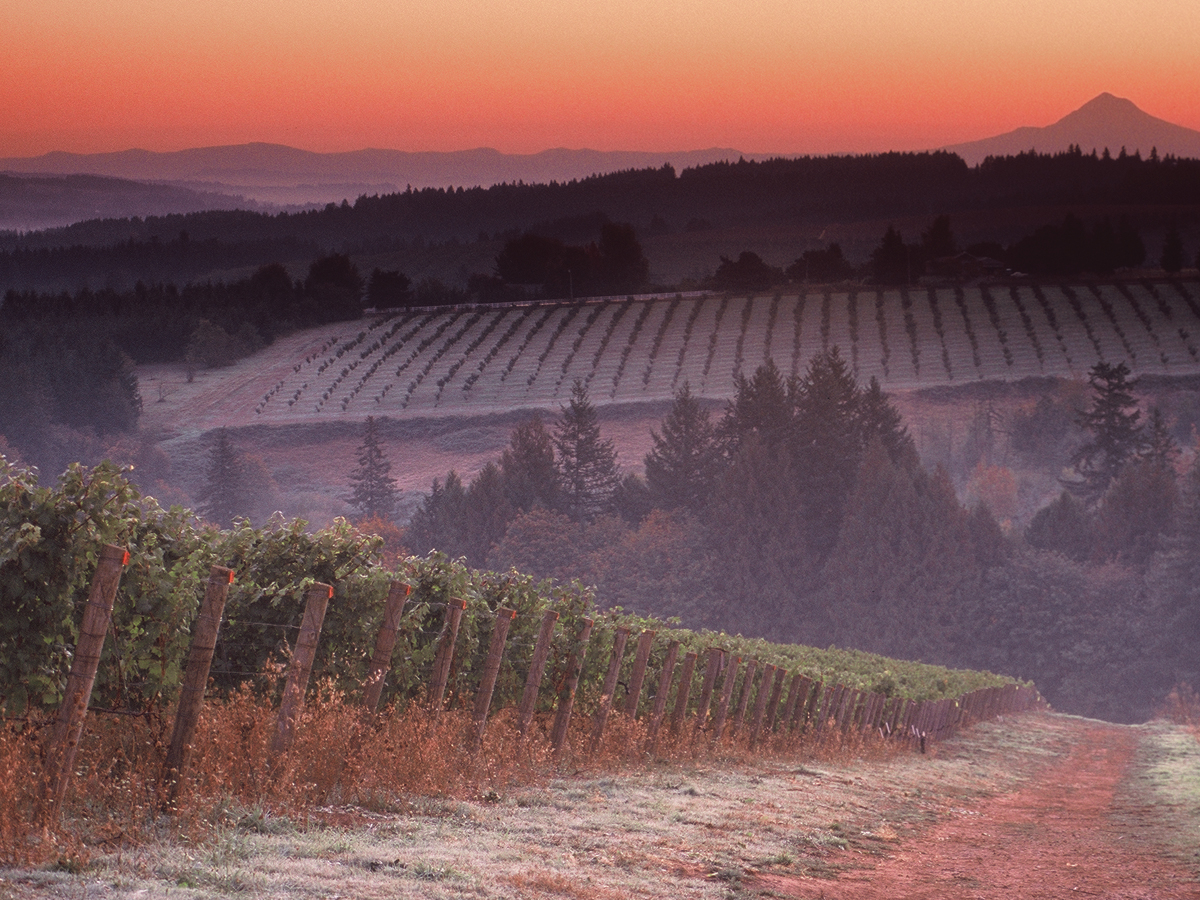 For the last three years Ponzi has been defining the new normal with early vintages in the Willamette Valley. 2016 jumped out of the gate with bud break a full 3 weeks earlier than customary. Flowering was condensed by a heat spell and an early summer gave beautiful warm temperatures until August when it heated up. Harvest arrived later that month and was in full swing by early September. All fruit was in the door by the first part of October. Fruit quality was immaculate with absolutely no disease pressure. Fruit set was small due to the short flowering time. Berry size was also small resulting in lower yields and gorgeously intense fruit. I would liken 2016 to the 2006 vintage where we saw lush, beautiful wines with unexpected elegance and acidity, but in achingly short supply. Truly, a stellar vintage for Oregon.
Tasting Notes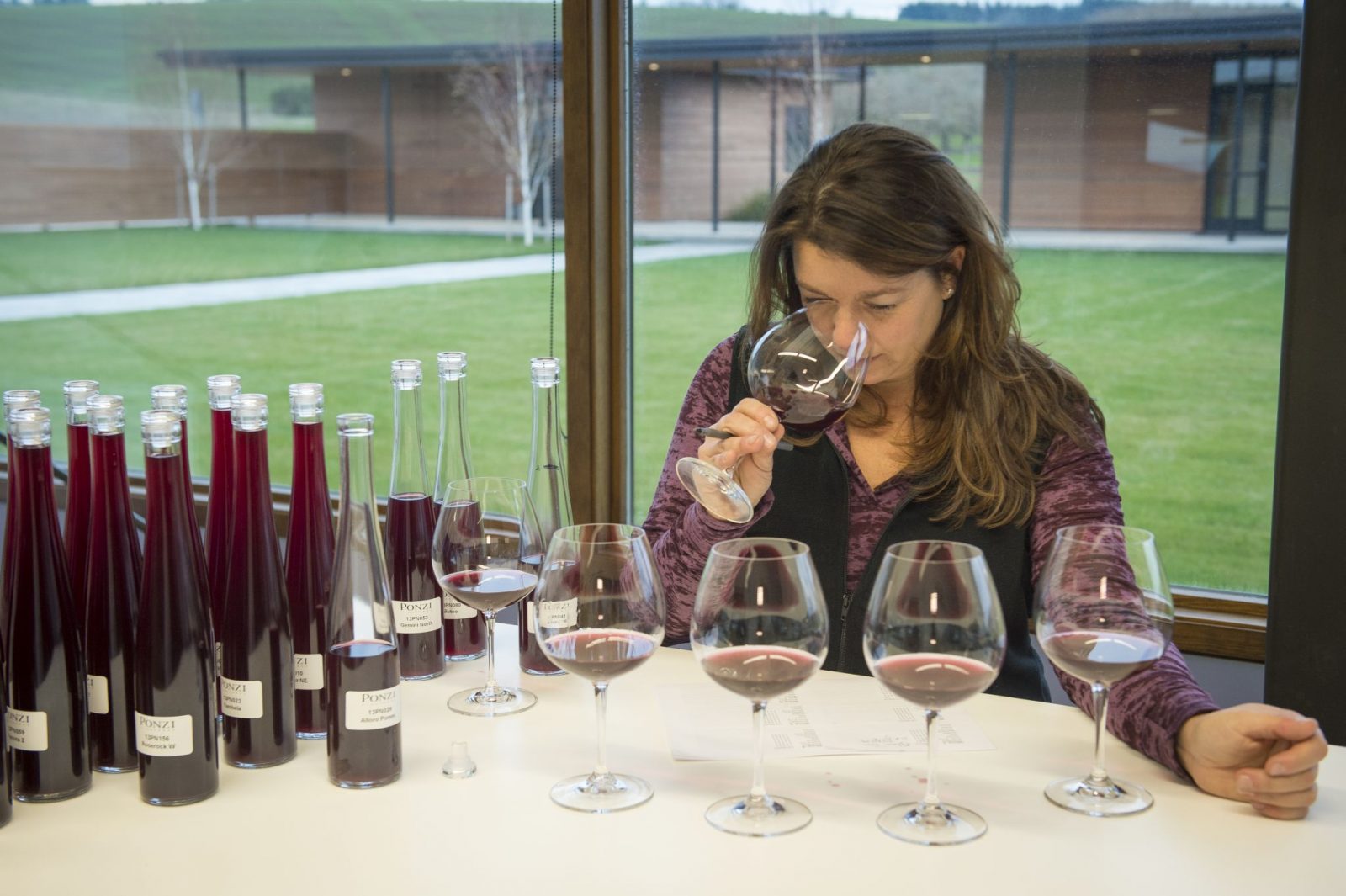 "Aromas of ripe raspberry and black cherry are accentuated by crushed Mediterranean herbs of lavender, sage, rosemary and black tea. On the palate, dusty tannins are woven into hints of roasted coffee. Mouthwatering acidity is balanced by almond sweetness."
-Luisa Ponzi, Winemaker
Food Pairing

Coq au vin. This Burgundian dish is almost synonymous with Pinot Noir! Chicken is simmered with mushrooms, red wine, lardons (bits of pork fat), onion and garlic. The acidity of the wine cuts through the fat of the dish and creates a nice texture in the mouth. A Pinot with a bit of earthiness will complement the flavors of the mushrooms, onion, and garlic and will not, of course, compete with the red wine in the sauce.
Grape Varieties
Pinot Noir
Appellation
Willamette Valley
Farming
LIVE Certified Sustainable
Suggested Retail Price
$43.00

Wine Enthusiast -
"This Ponzi Pinot offers brambly berry fruit wrapped in flavors of thistle and underbrush. It's textural and aromatic, with lavender, sage and dried herbs. Sourced from multiple vineyards scattered throughout the Willamette Valley, it saw one-quarter new French oak for 11 months prior to bottling."

Wine Spectator -
"Lithe and delicately expressive, with aromas of fresh violet, cherry and orange peel, opening to sleek and layered flavors that linger on the finish."
More on Ponzi Vineyards Classico Pinot Noir 2016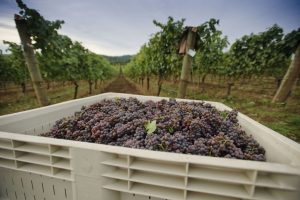 November 11, 2019 - In the most recent edition of Wine Spectator's "Tasting Highlights" series, senior editor Tim Fish reports on the newly released 2016 and 2017 vintages from Oregon's Willamette Valley. In the past…
Other Wines by this Producer

Willamette Valley
Ponzi Vineyards Pinot Noir Reserve is the epitome of restrained power. It hails primarily from estate grown fruit on Laurelwood soils in the Chehalem Mountains, including from some of Oregon's oldest vines. This remarkably complex wine is handcrafted with tremendous attention to detail.

Willamette Valley
Tavola is Ponzi's delicious early release Pinot Noir, a fruit-forward wine with soft tannins, made primarily from younger, lower elevations vines. Meant for early consumption, it is an unbeatable value for quality Pinot Noir. 

Willamette Valley
The Ponzi family has dedicated over 25 years to innovation in farming and winemaking to develop Oregon Chardonnay's place in the world. Luisa Ponzi's formative experiences working in Burgundy in the early 1990s guide her vision of producing complex and ageworthy Chardonnay.

Willamette Valley
One of the original and most recognized Oregon and U.S. Pinot Gris producers, Ponzi was a major influence in establishing Pinot Gris as the first quality white grape variety in Oregon. Ponzi's Pinot Gris is an irresistably aromatic and expressive wine, and serves as a first encounter for many wine drinkers with Oregon wines and the Ponzi estate.

Willamette Valley
For decades, Ponzi Abetina Vineyard, which sits on a spectacular east-facing slope born in 1975 as a clonal experiment for Oregon State University, has produced an impressive Pinot noir with unique and complex flavors. So enthralled by the success at Abetina, in 2005 an exact duplicate was planted at Ponzi's stunning Aurora Vineyard. The experimental collection of more than 20 Pinot noir clones was planted to the same soil, elevation and aspect, as Abetina. With the added element of youth, the Abetina 2 block at Aurora Vineyard gives this cuvée unparalleled vibrancy and depth.

Willamette Valley
Oregon Chardonnays present an unparalleled combination of bright acidity, texture and freshness of fruit on the mid-palate. Winemaker Luisa Ponzi's goal is to allow the wines to express these characteristics each vintage through single vineyard expressions. Planted in 2006, Avellana yields a richer, weightier style of Chardonnay as compared to the Aurora single vineyard wine.

Willamette Valley
Pinot blanc was planted at Aurora Vineyard in the early 1990s, taking advantage of an ideal portion of the 80-acre site. This versatile white wine is a wonderful alternative to Pinot gris. Beautiful floral aromas of jasmine and magnolia mingle with notes of lychee, lemongrass, beeswax and green tea mochi with a touch of cardamom. The textured mouth is reminiscent of shortbread and the freshness of rainwater and wet slate with bright, juicy acidity that encourages another sip.

Willamette Valley
With its first bottling in 2016, Ponzi Vineyard's remarkable Pinot noir from Madrona Vineyard showcases the consistently stunning fruit from these 30-year-old vine. It reveals a true sense of place in the bottle. The vineyard was named for the madrone trees which surround the 10-acre site and is own rooted Pommard clone. This stunning expression of the Willamette Valley is handcrafted with tremendous attention to detail.

Willamette Valley
Oregon Chardonnays present an unparalleled combination of bright acidity, texture and freshness of fruit on the mid-palate. Winemaker Luisa Ponzi's goal is to allow the wines to express these characteristics each vintage through single vineyard expressions. Aurora yields an elegant wine with bright acidity and fruit.