Champagne Bollinger
PN TX17
Champagne, France
PN, made entirely from Pinot Noir to underscore the very essence and DNA of the House style, is the first new cuvée added to Bollinger's permanent range since rosé in 2008. Each release of PN, developed as a series to bring Bollinger's unique vision of Pinot Noir to light, will showcase a different cru from the base year that highlights its distinctive terroir and taste.
VINEYARD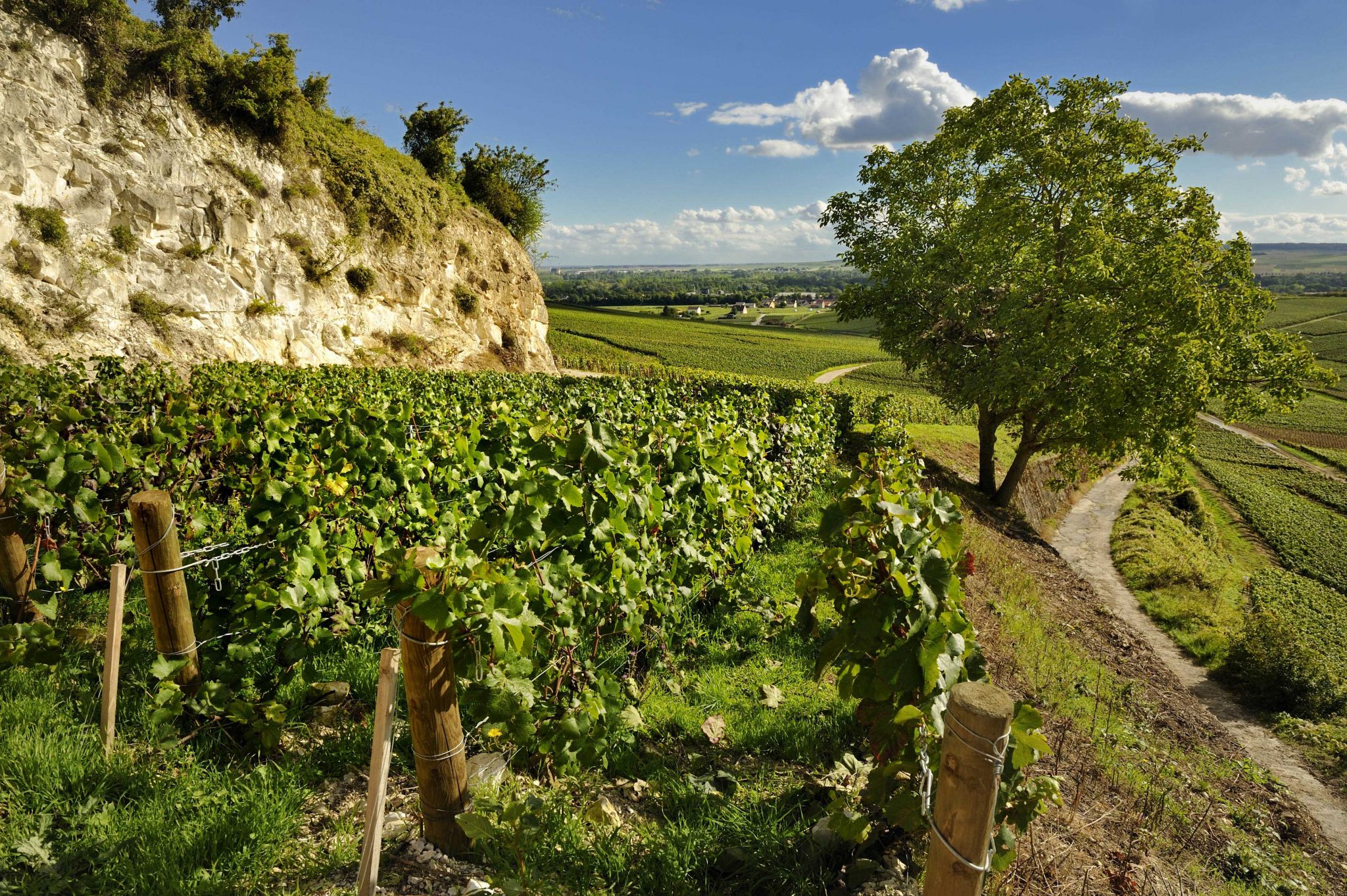 The fruit is predominantly sourced from Tauxières. Pinot Noir from Tauxières brings freshness, elegance as well as precision and complexity to the blend. Pinot Noir fruit from Avenay, Verzenay were added to PN TX17 to add aromatic synergy and complexity. While the Verzenay terroir (base village of the previous editions) gives wine a certain depth, elegance, complexity and sea-air finish, the rich subsoil of the Tauxières terroir gives wine precision, vivacity and finesse.
WINEMAKING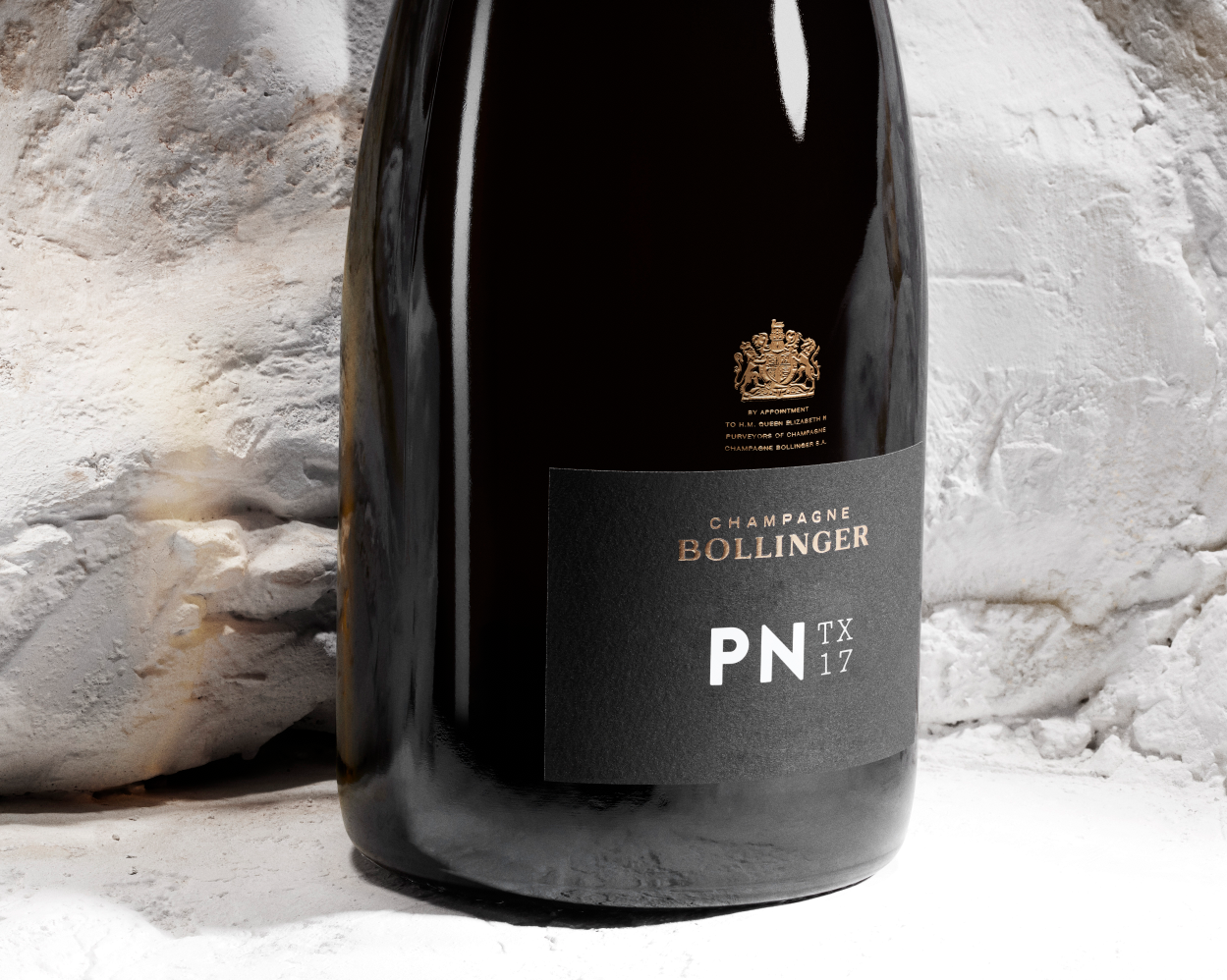 Cellar aged for more than twice the time required by the appellation. The addition of about 20% reserve wines add to the wine's exceptional aromatic intensity, especially the Pinots Noirs aged in magnums for almost 10 years.
Dosage: 4 g/L
VINTAGE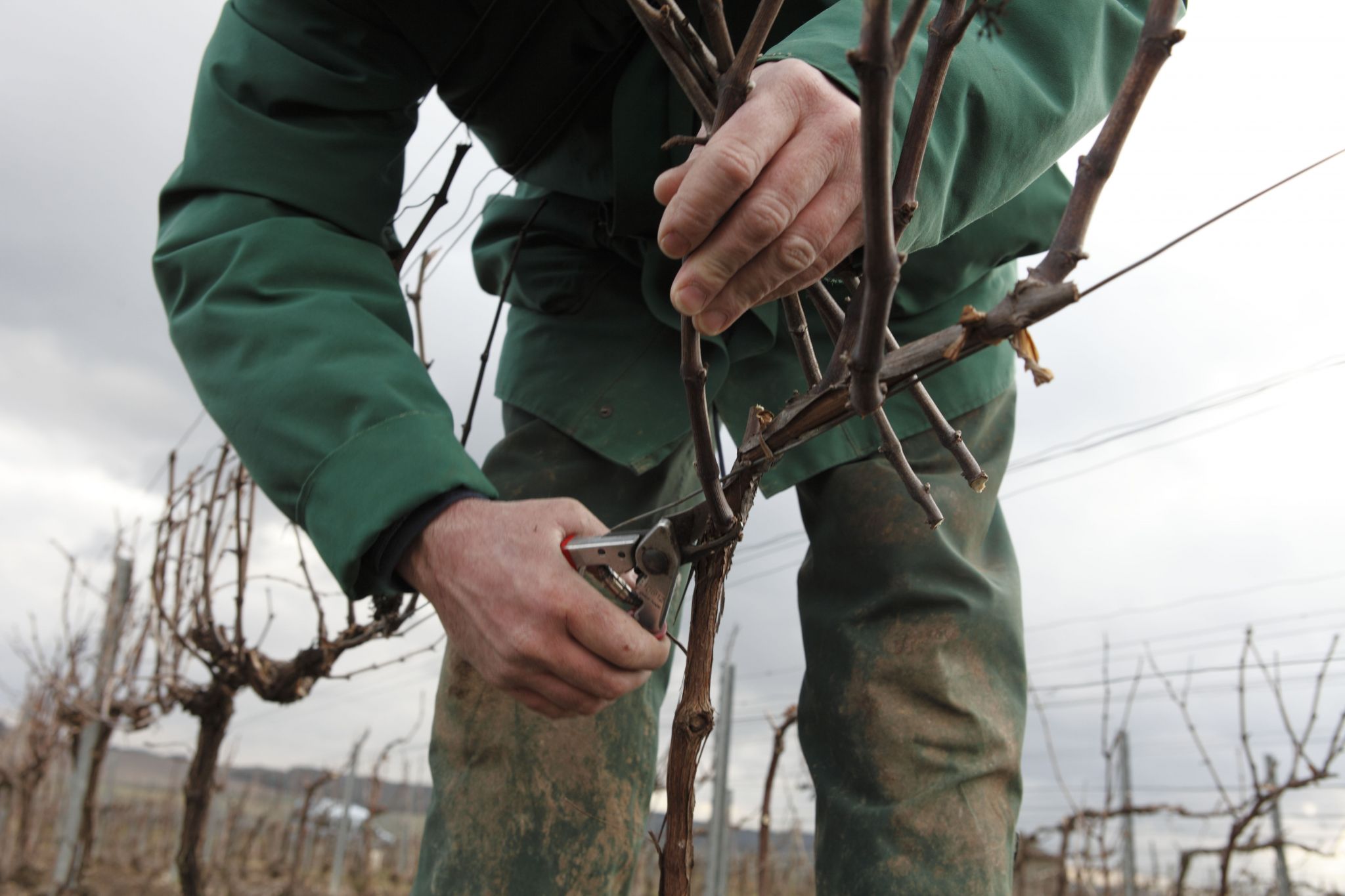 While PN is a non-vintage, 50% of the fruit comes from 2017. For Champagne Bollinger, 2017, an unusual and unexpected year. Unusual, because the first half was especially hot and dry, meaning the vine was 1-2 weeks ahead of its usual timing. The peak heat that usually comes in August came in July, while August sharply bucked the trend with high rainfall and much colder weather than usual. Finally, it was unusual in that the famous September "Champagne miracle" (ideal conditions just before harvest, with sunny days, cool nights and a dry wind) did not happen: the nights stayed very mild (sometimes over 20°C at sunrise), the mornings humid and the afternoons very warm. All these factors promote fast maturation. Nevertheless, this year is a source of pride, because in this unusual situation, Champagne Bollinger very quickly made the right adjustment. The maturity of the Champagne is very much there, the acidity is nicely framed by the richness of the wines.
TASTING NOTE
Notes of dried flowers, joined by aromas of tobacco and mocha. Liquorice and dried fruit round off these sophisticated, subtle and complex aromas. A very fruity, lively facet with notes of cooked apricot, peach and exotic fruit, followed by flavors of acacia honey, fresh walnut and spices. A wonderful salinity complements the acidity of the wine. It finishes on red fruit, crème de cassis and surprising notes of citrus zest. A lively, linear wine with great clarity and in contrast with the nose.
Food Pairing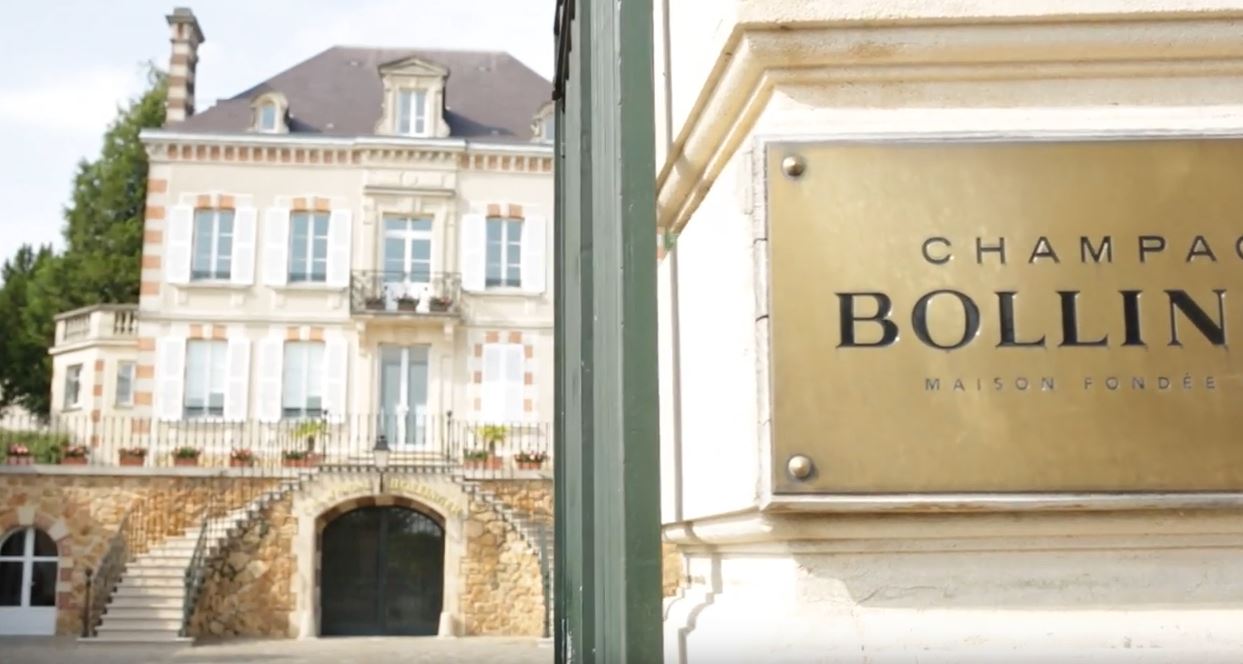 Tomme des Ardennes cheese, millefeuille, tonka bean-infused chutney. Roast quail, dried apricots and honey-lemon sauce. Chaource cheese
Grape Varieties
Pinot Noir
Appellation
Champagne, France
Farming
Champagne Bollinger supports sustainable wine growing by grassing over the ground, using biological pest control, reducing the use of herbicides, recycling pruning waste, and planting hedges and orchards to encourage biodiversity. The Côte aux Enfants vineyard is managed organically.
Suggested Retail Price
$130

Wine Enthusiast - July 14, 2022
"The NV PN TX 17, 100% Pinot Noir from Tauxieres, is the next wine in Bollinger's new series of single-village Champagnes. Bright and punchy, the 2017 is redolent of pear, dried flowers, mint, chalk and sage. Aromatically, the 2017 could easily be mistaken for a Blanc de Blancs such is its purity, but the richness and resonance of Pinot are unmistakable on the palate. This is an especially vinous, layered Champagne that offers striking interplay between its intense fruit and the mineral, saline and savory-laced frame that holds it all together." RV 7/22

Jeb Dunnuck - November 8, 2022
"As with the PN VZ16, the NV Champagne Blanc de Noirs PN TX17 Brut was fermented half in barrels and half in stainless steel. It is also 100% Pinot Noir, mostly from the village of Tauxières, predominantly from 2017, with reserve wines contributing to the blend. Floral on the nose, with yellow orchard fruit and baked bread, it is ripe but more linear in its approach and follow through. It's a very pretty wine to drink over the next 10 years. " - A.F 11//22
More on Champagne Bollinger PN TX17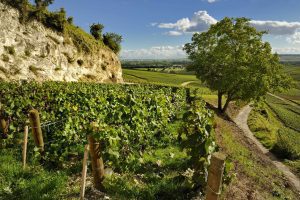 December 21, 2022 - The article, titled "$1,000 Bottle Of Champagne Demonstrates Bollinger As A Pinot Noir Fine Wine Specialist" features Champagne Bollinger's 2012 La Côte aux Enfants, 2016 'La Côte aux Enfants' Côteaux…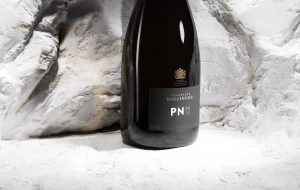 December 22, 2022 - Tom Hyland recently wrote in Forbes an article, titled "Blanc de Noirs – A Different Shade of Champagne" features Champagne Bollinger's PN TX17, noting "Beautifully made, this is a refined…
Other Wines by this Producer

Champagne, France
This limited edition cuvée celebrates 2 important milestones. Firstly, it celebrates the historic partnership between Bollinger and Bond. Bollinger has been the exclusive Champagne partner of Bond since 1979, so 2019 marks the 40th anniversary of their relationship. Secondly, it celebrates the release of the upcoming movie, No Time to Die, which will be the 25th movie in the series (and Bollinger's 15th Bond movie since the start of the partnership).
Champagne, France
Lily Bollinger agreed to a Bollinger rosé under one condition, it had to be extraordinary, and that is how La Grande Année Rosé was born. A blend like no other, the wine is as an extension to the House's prestige cuvée, La Grande Année, as is the subtle marriage between this great vintage Champagne and the addition of red wine from a unique plot, the legendary Côte aux Enfants.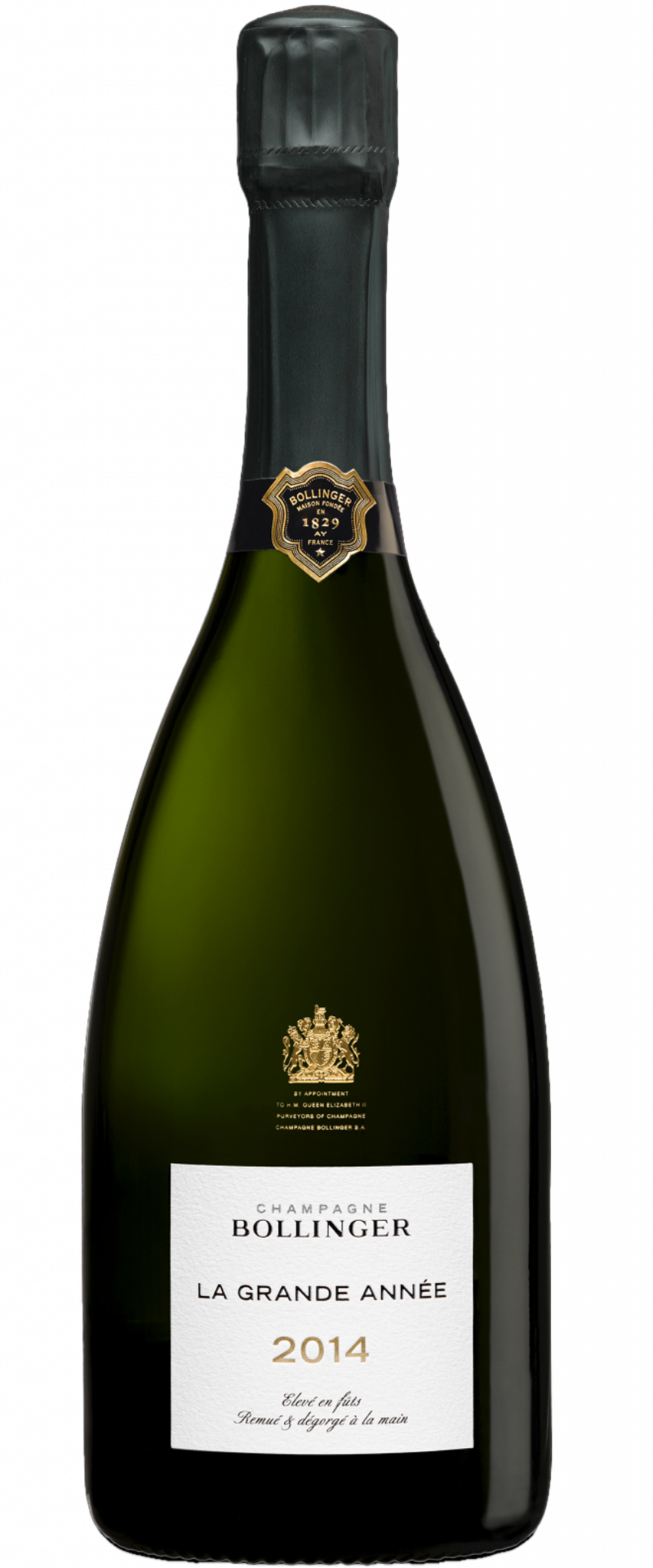 Champagne, France
La Grande Année: The Great Year. This Champagne is the embodiment of everything that makes Bollinger the producer that stands apart in Champagne. La Grande Année, or LGA, preserves the traditions of the past and symbolizes the word "hand-crafted" so strongly that an overused word suddenly becomes the only appropriate definition.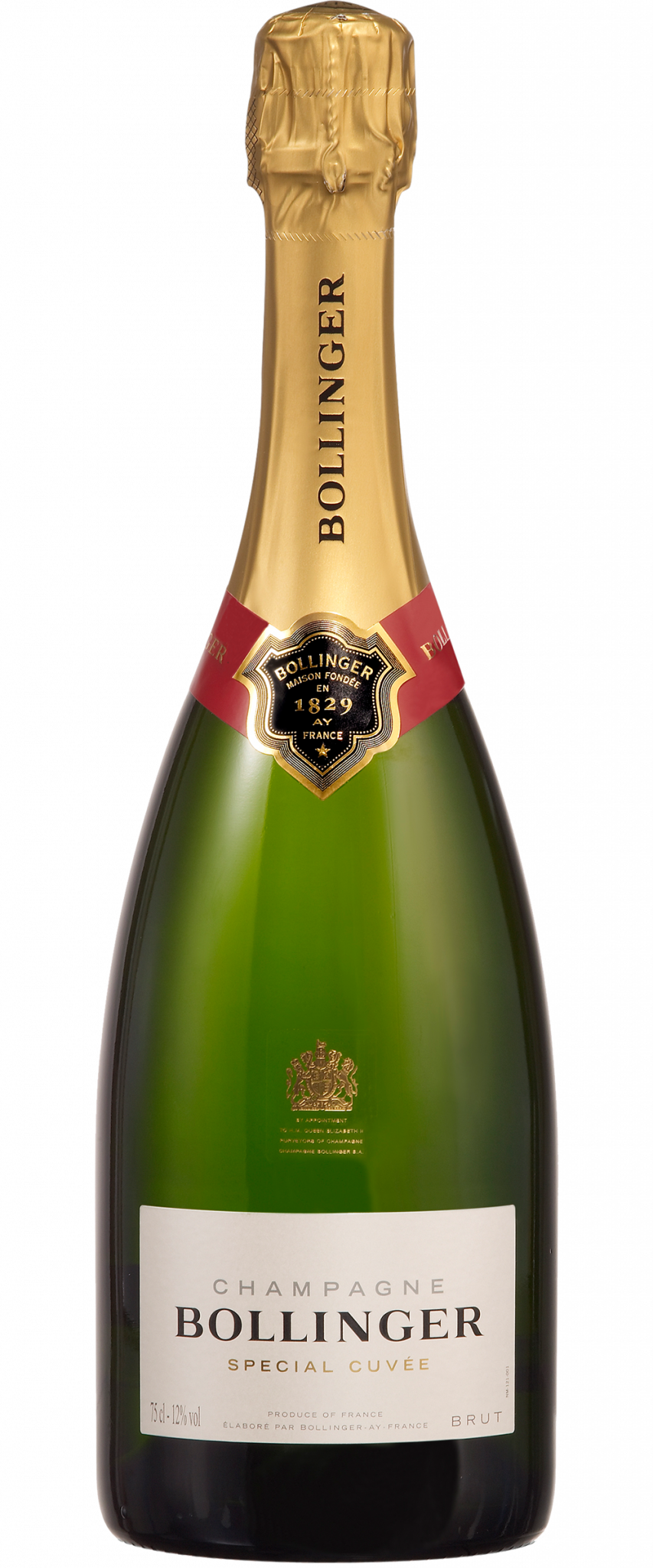 Champagne, France
From vineyard to bottling, Special Cuvée sees such an extraordinary level of care and attention, it is difficult to place within the non-vintage or, really, any Champagne category. It is a Champagne that stands apart.  Within one bottle, all the complexity of flavor, texture and pleasure that Champagne can offer.  Special Cuvée is truly a journey of devotion from Bollinger.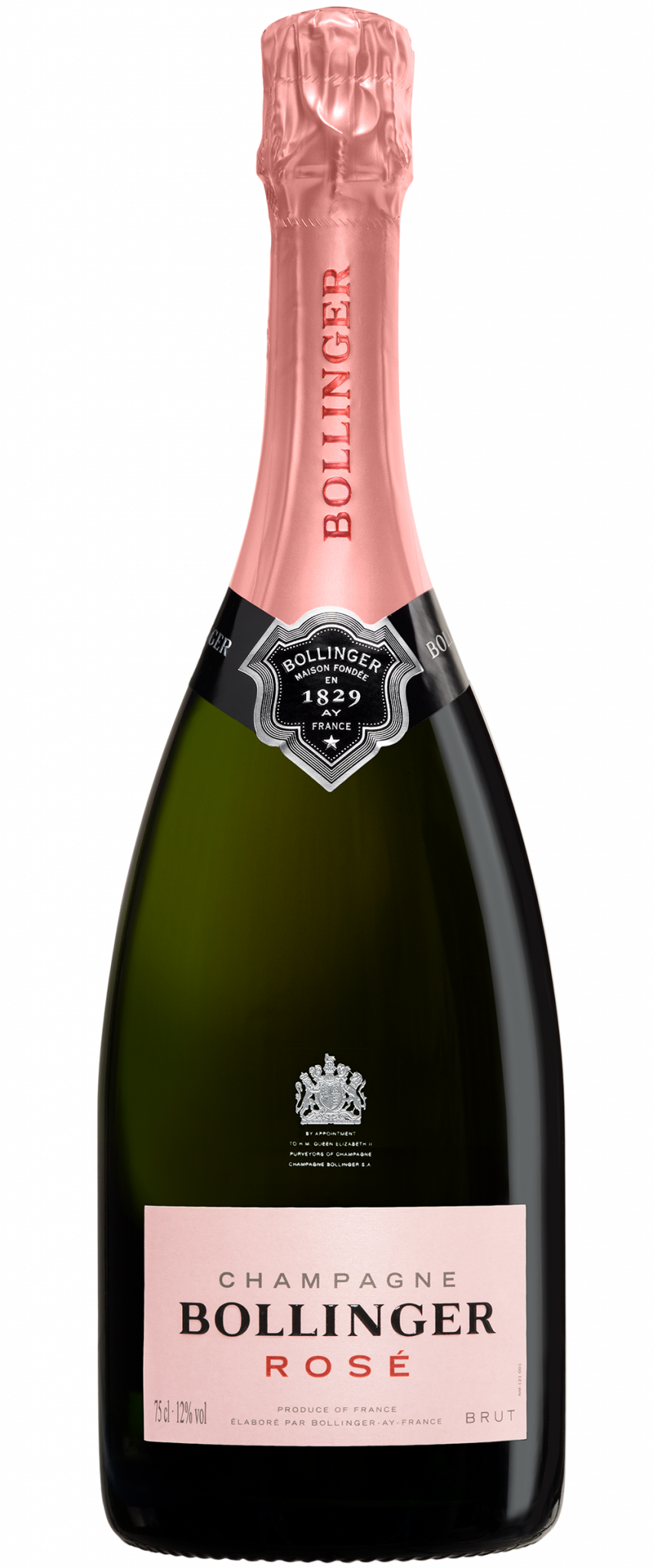 Champagne, France
In the same way that Special Cuvée stands apart from non-vintage Champagnes, Bollinger Rosé is an exception for Rosé Champagnes. What is more, it is a relative secret, as Bollinger did not release a non-vintage Rosé until 2008 and the quantity produced is quite limited. The wine begins as Special Cuvée and then Bollinger's specialty as the Pinot Noir producer in Champagne takes center stage, as the red fruits that join the conversation dance vibrantly, the finish has just a hint of perfectly ripe tannin, and the deep complexity of the wine shines through transparently.
Champagne, France
A small revolution in the world of Champagne. In 1967, Bollinger releases R.D. 1952.  There is no comparable Champagne on the market at the time. This bold and brilliant Champagne takes the pillars of what makes Champagne Bollinger so unique, and pushes them to their ultimate level. It is, very simply, a masterpiece.

Champagne, France
Vieilles Vignes Françaises is one of Champagne's most mythical cuvees, produced from miraculously preserved and ungrafted 100% Pinot Noir vines. Phylloxera destroyed the vines of Champagne in the early 20th century, but amazingly enough two of Bollinger's classified Grands crus plots, Chaudes Terres and Clos St. Jacques, survived and are still grown the traditional way. Madame Lily Bollinger first had this wine produced in 1969 as an anniversary cuvee to commemorate her 70th birthday. Following the wine's launch in 1974, Vieilles Vignes Françaises promptly became a collectible and a symbol of a bygone era. Over the decades, its uniqueness and scarcity have made it one of the most sought-after and expensive Champagnes.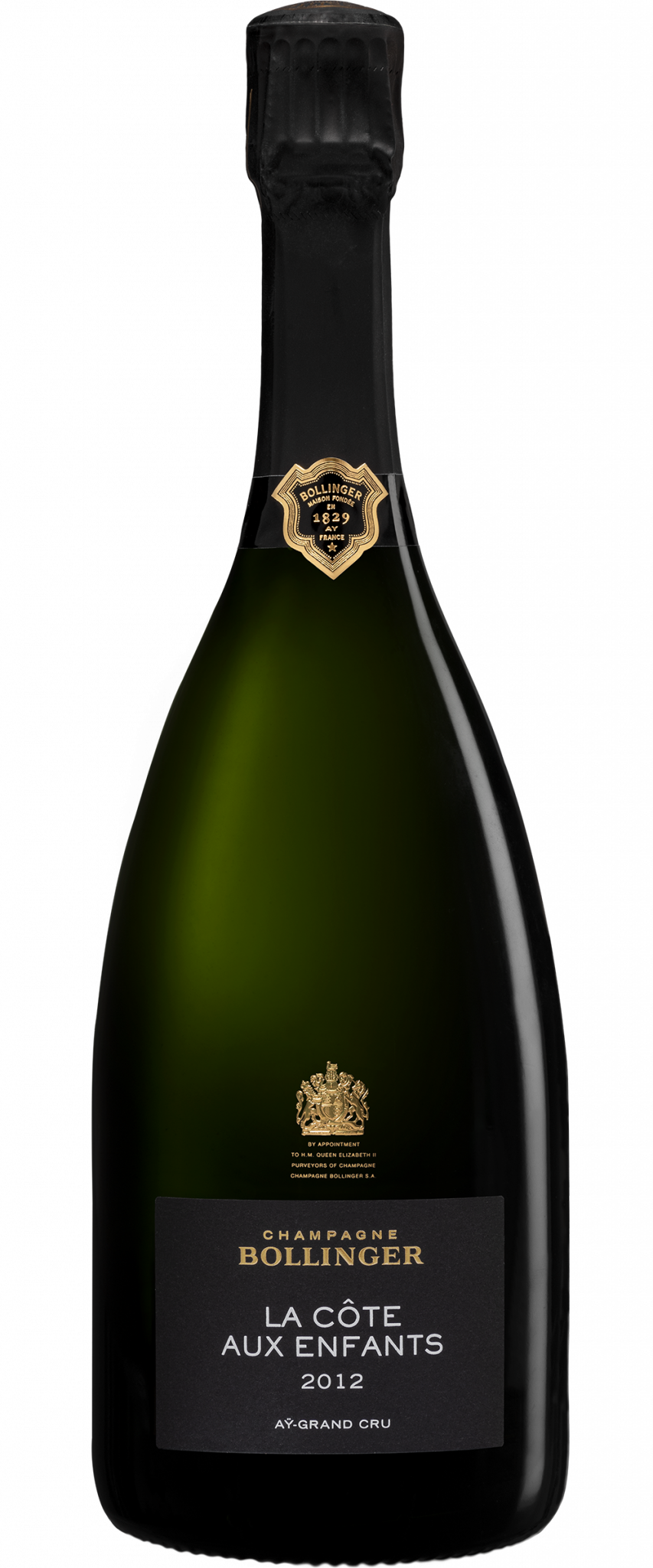 Champagne, France
Established by Jacques Bollinger between 1926 and 1934, La Côte aux Enfants is a steep hillside vineyard located on the outskirts of Aÿ.  This unique parcel has been a source of endless fascination, producing some of the most highly prized Pinot Noir in the region. Aware of its potential, it became Champagne Bollinger's ambition to produce a great vintage Champagne exclusively from this vineyard, with 100% Pinot Noir. The fruit comes from the north-west side of the hill, revealing a particularly refined expression of La Côte aux Enfants vineyard.

Champagne, France
A stunning and extremely rare, still red wine produced only for the greatest vintages. This wine harmoniously combines 100% Pinot Noir Grand Cru fruit from an exceptional vineyard with traditional Burgundian style winemaking. Historically, Pinot Noirs from Aÿ were the most popular wines of the French court, specifically a favorite of King Henri IV, and La Côte aux Enfants comes from a steep plot just outside of the village. This wine is the purest expression of Pinot Noir, offering a fine, delicate texture in the mouth, and a tautness giving it a beautifully long finish.