Ponzi Vineyards
Aurora Chardonnay 2017
Willamette Valley, Oregon
Oregon Chardonnays present an unparalleled combination of bright acidity, texture and freshness of fruit on the mid-palate. Winemaker Luisa Ponzi's goal is to allow the wines to express these characteristics each vintage through single vineyard expressions.  Aurora yields an elegant wine with bright acidity and fruit.
VINEYARD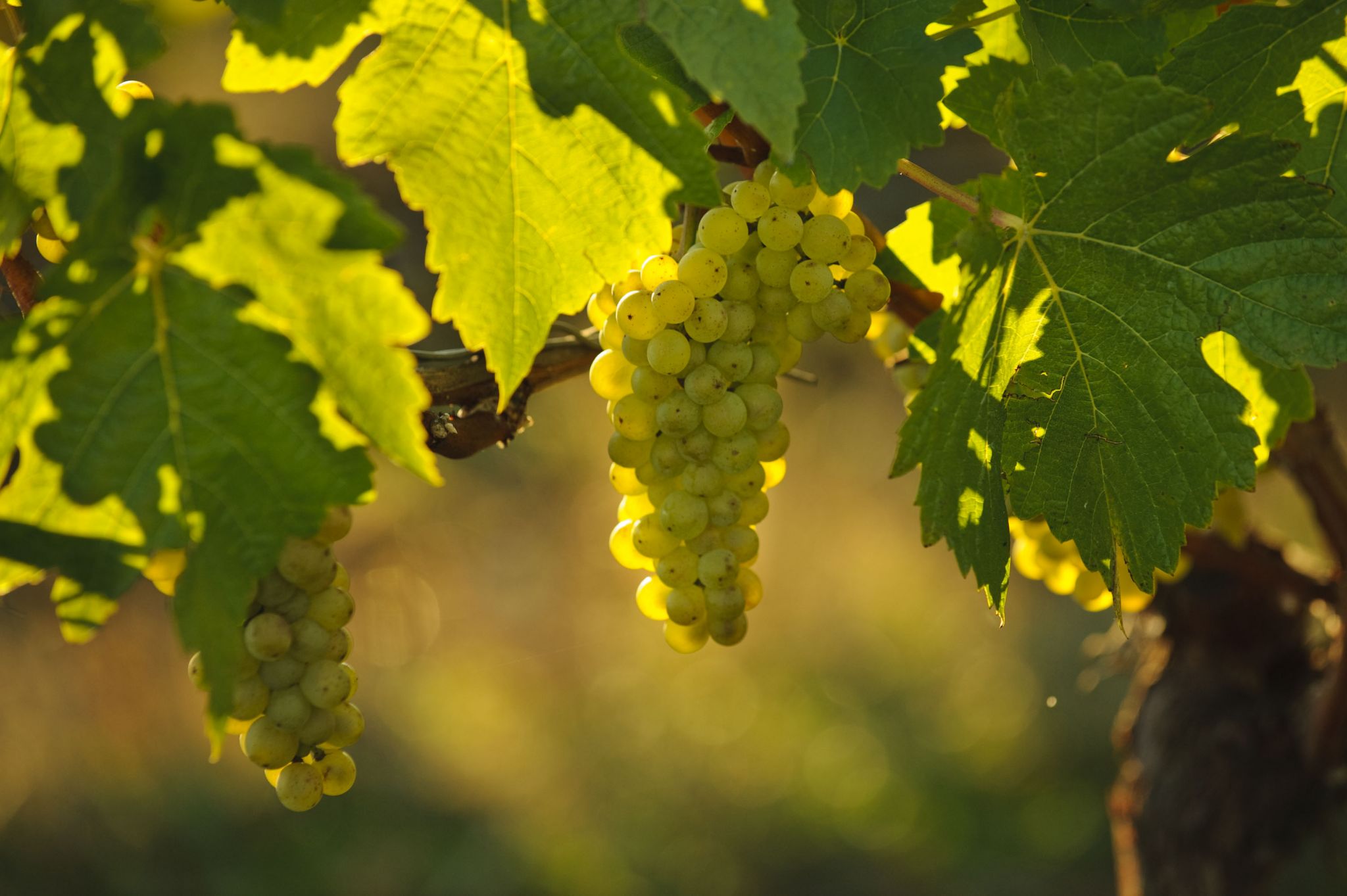 The Chardonnay grapes for this single vineyard cuvée were grown on Laurelwood soil at Ponzi's LIVE Certified Sustainable Aurora Vineyard located in the Chehalem Mountains AVA. These vines were planted in 1990.
WINEMAKING

The grapes for this wine were sorted and whole cluster pressed. The juice settled for 12 hours before going to barrel for fermentation. Using 45% new French oak lightly toasted puncheons and cool temperatures the fermentation was completed with, primarily, wild yeasts. Malolactic fermentation is 100% complete using native bacteria. Lees are stirred weekly for 6 months before a fall racking to neutral oak and bottled in the spring of 2016. Aged in barrel for a total of 20 months and in bottle for 4 months before release.
VINTAGE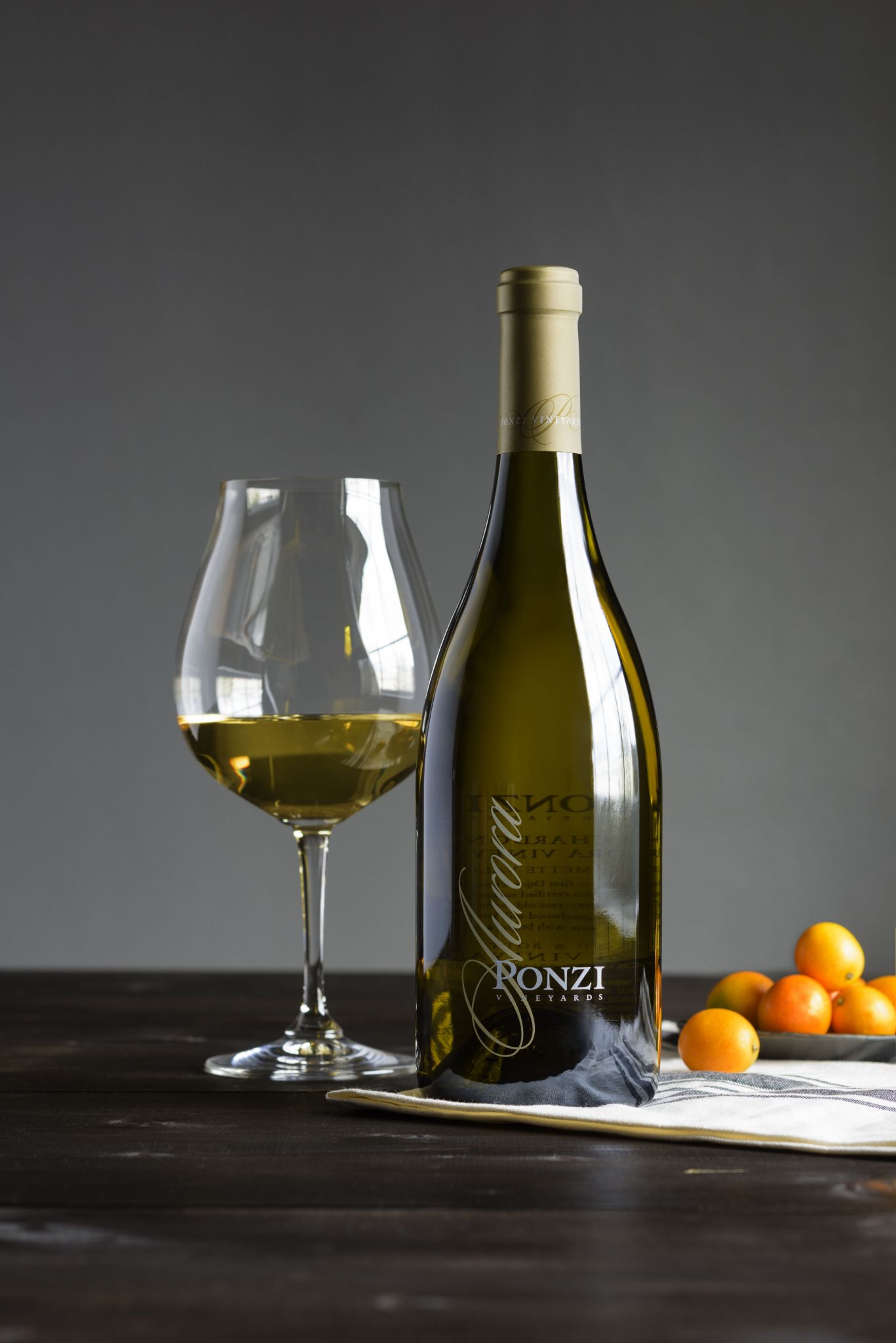 The 2017 vintage was a welcome throwback to more classic vintage years after the previous five warm years. The winter was unusually cold and snowy. That extended into a cool spring, delaying bud break by a few weeks into April and bloom following suit in late June. The summer came dry and warm, for the most part, though we saw plenty of grey skies due to smoke from fires in the north and east. Fortunately, the Willamette Valley was spared any effect from the smoke and may have even benefited from some protection from sunburn in the hottest part of the summer. Set was very large, so judicious fruit thinning was required to maintain quality and control volume. Harvest began in late September and long mild days ensued. Cool nights kept acids brilliant and bits of rain here and there ensured beautiful conditions for ripe, clean fruit with mature skin and seed tannin. Reminiscent of recent vintages–2010 and 2011- this vintage will be one to enjoy immediately and for the long term.
TASTING NOTE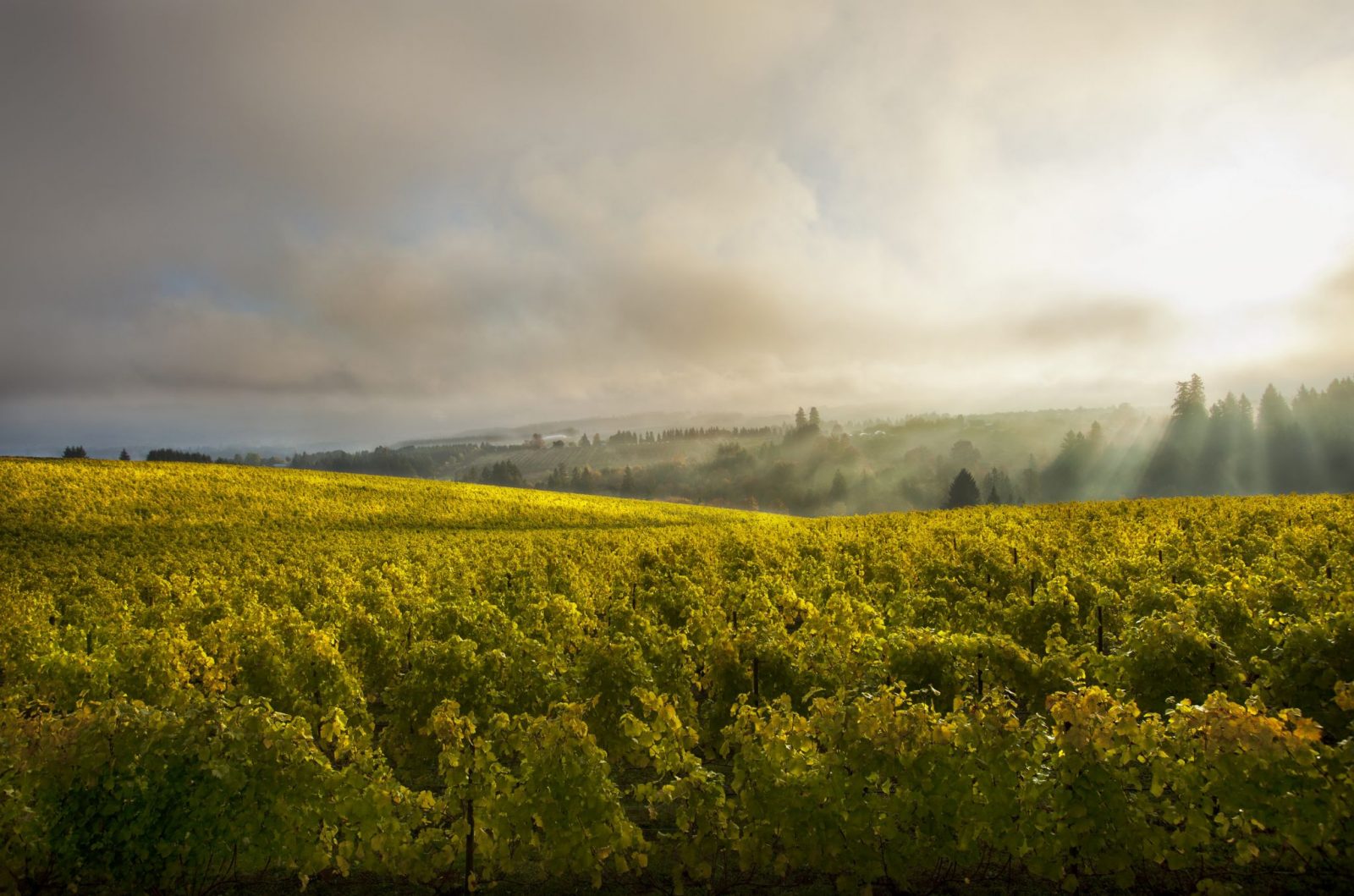 "Floral notes of magnolia, jasmine and white hibiscus precede aromas of ginger, fennel, honeydew melon and caramel. On the palate this wine holds bright minerality laced with salty almond and marzipan flavors. The acidity is laced throughout framing the silky and long finish."
Grape Varieties
Chardonnay
Appellation
Willamette Valley, Oregon
Farming
Sourced from Ponzi's LIVE Certified Sustainable Aurora Vineyard
Suggested Retail Price
$65

James Suckling - "Spiced lemon-biscuit aromas with a fresh-peach thread, which, together with pastry and hazelnut notes, make for a complex nose. The palate has a very rich, layered and fresh feel with such intense, powerfully contained fruit. Loaded with peach flavors. Great composure and a toasty, grilled-hazelnut finish." 
Other Wines by this Producer

Willamette Valley
Ponzi Vineyards Pinot Noir Reserve is the epitome of restrained power. It hails primarily from estate grown fruit on Laurelwood soils in the Chehalem Mountains, including from some of Oregon's oldest vines. This remarkably complex wine is handcrafted with tremendous attention to detail.

Willamette Valley
The "classic" representation of Willamette Valley Pinot Noir, this wine encapsulates the experience, innovation, top vineyard sources, and expertise of the pioneering Ponzi family. Among the first to make Pinot Noir in Oregon and the United States and, since the start, among the very best. 

Willamette Valley
Tavola is Ponzi's delicious early release Pinot Noir, a fruit-forward wine with soft tannins, made primarily from younger, lower elevations vines. Meant for early consumption, it is an unbeatable value for quality Pinot Noir. 

Willamette Valley
The Ponzi family has dedicated over 25 years to innovation in farming and winemaking to develop Oregon Chardonnay's place in the world. Luisa Ponzi's formative experiences working in Burgundy in the early 1990s guide her vision of producing complex and ageworthy Chardonnay.

Willamette Valley
One of the original and most recognized Oregon and U.S. Pinot Gris producers, Ponzi was a major influence in establishing Pinot Gris as the first quality white grape variety in Oregon. Ponzi's Pinot Gris is an irresistably aromatic and expressive wine, and serves as a first encounter for many wine drinkers with Oregon wines and the Ponzi estate.

Willamette Valley
For decades, Ponzi Abetina Vineyard, which sits on a spectacular east-facing slope born in 1975 as a clonal experiment for Oregon State University, has produced an impressive Pinot noir with unique and complex flavors. So enthralled by the success at Abetina, in 2005 an exact duplicate was planted at Ponzi's stunning Aurora Vineyard. The experimental collection of more than 20 Pinot noir clones was planted to the same soil, elevation and aspect, as Abetina. With the added element of youth, the Abetina 2 block at Aurora Vineyard gives this cuvée unparalleled vibrancy and depth.

Willamette Valley
Oregon Chardonnays present an unparalleled combination of bright acidity, texture and freshness of fruit on the mid-palate. Winemaker Luisa Ponzi's goal is to allow the wines to express these characteristics each vintage through single vineyard expressions. Planted in 2006, Avellana yields a richer, weightier style of Chardonnay as compared to the Aurora single vineyard wine.

Willamette Valley
Pinot blanc was planted at Aurora Vineyard in the early 1990s, taking advantage of an ideal portion of the 80-acre site. This versatile white wine is a wonderful alternative to Pinot gris. Beautiful floral aromas of jasmine and magnolia mingle with notes of lychee, lemongrass, beeswax and green tea mochi with a touch of cardamom. The textured mouth is reminiscent of shortbread and the freshness of rainwater and wet slate with bright, juicy acidity that encourages another sip.

Willamette Valley
With its first bottling in 2016, Ponzi Vineyard's remarkable Pinot noir from Madrona Vineyard showcases the consistently stunning fruit from these 30-year-old vine. It reveals a true sense of place in the bottle. The vineyard was named for the madrone trees which surround the 10-acre site and is own rooted Pommard clone. This stunning expression of the Willamette Valley is handcrafted with tremendous attention to detail.