Poggio al Tufo
Tuscany, Italy
Poggio al Tufo is located in Tuscany's coastal Maremma region near Pitigliano, an historical Etruscan city known for its volcanic soils rich in tufo, a specific type of volcanic rock.  The estate was the first of the Tommasi Family Estates to be located outside of Valpolicella, where the historical winemaking family is based. Seeing tremendous potential in this once swampy coastal stretch of Tuscany, the Tommasi family purchased 163 acres of land there in 1997. 
The microclimate is typical of this area of Southern Tuscany: a hot and dry climate, with little rainfall in the summer and temperate breezes throughout the year from the nearby Tyrrhenian Sea. After a meticulous soil and climate analysis, the estate was replanted with selected clones of traditional and international grape varieties. Poggio al Tufo encompasses 3 estates in different areas of the Maremma, each with its own unique microclimate, but all sharing the influence of volcanic soil and Mediterranean breezes.
Learn more here.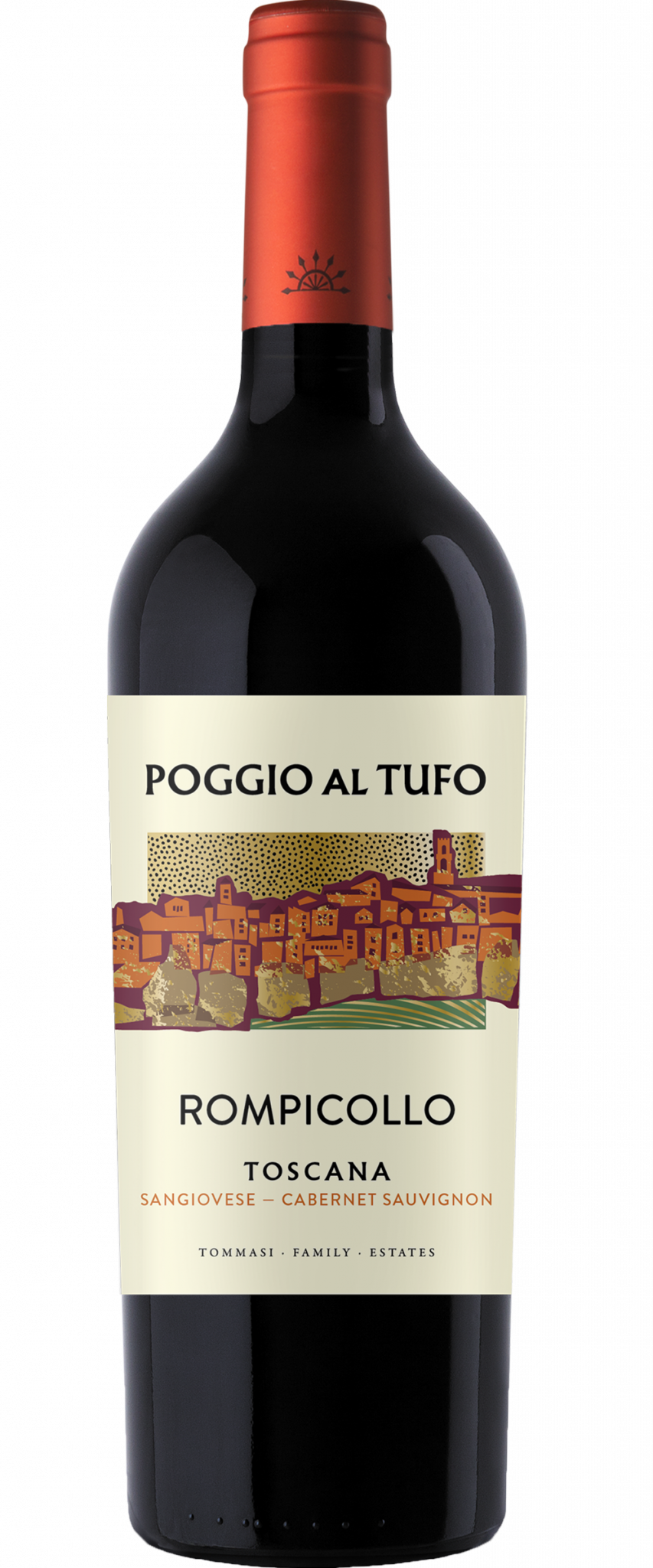 Poggio al Tufo Rompicollo is a faithful expression of the terroir of the Alta Maremma, the coastal area of Tuscany in which the Poggio al Tufo vineyards are located. The wine is a blend of Sangiovese and Cabernet Sauvignon. The grapes are primarily sourced from a single vineyard site called Rompicollo in the town of Pitigliano, which benefits from southern exposure and volcanic soil rich in tufo, a type off volcanic rock. Poggio al Tufo Rompicollo reflects the extraordinary qualities of the Maremma growing area, which boasts hillsides with ideal exposure to sun and soils perfect for high-quality grapes.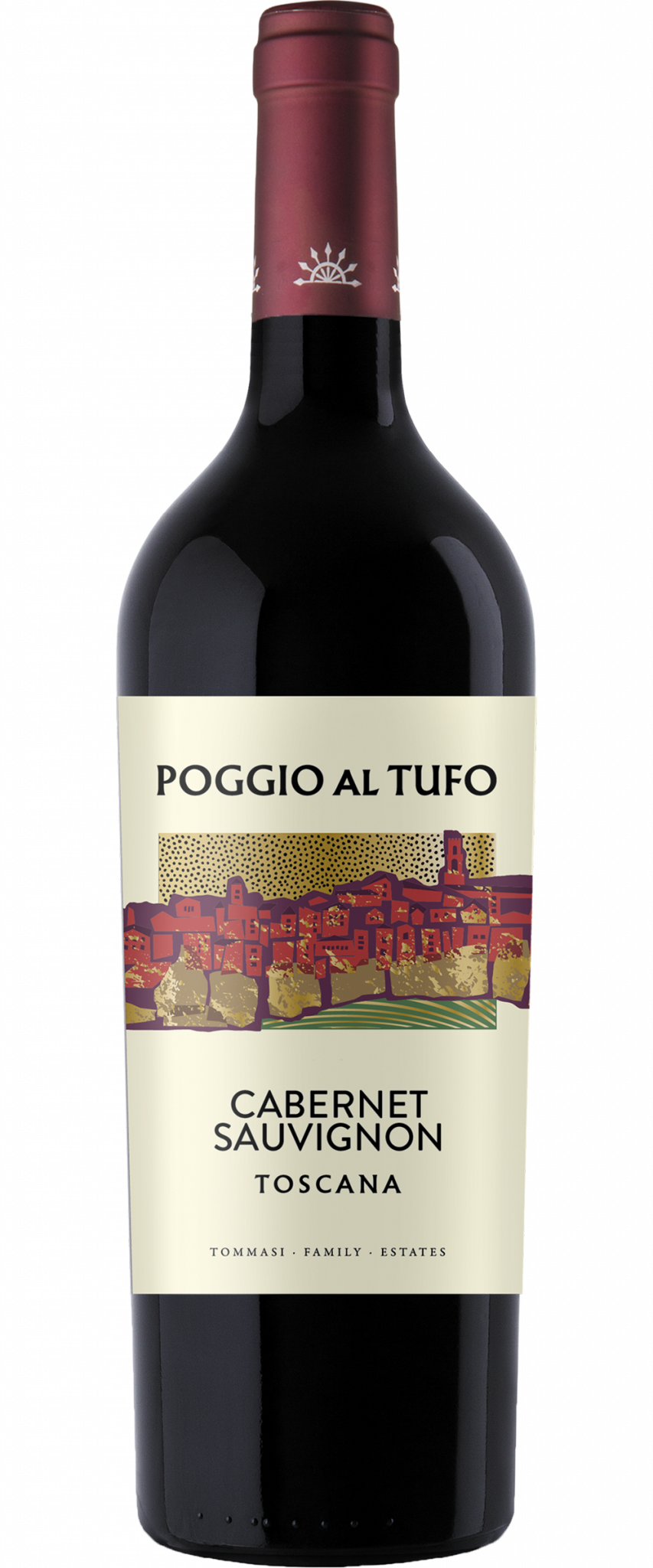 Poggio al Tufo Cabernet Sauvignon is a wine with an exuberant and decisive character that clearly reflects the Tuscan coastal terroir from which the grapes are sourced. The Rompicollo vineyard is located in the town of Pitigliano and benefits from a Southern exposure and volcanic soil rich in tufo, a particular type of volcanic rock, which lends a marked minerality to the wine.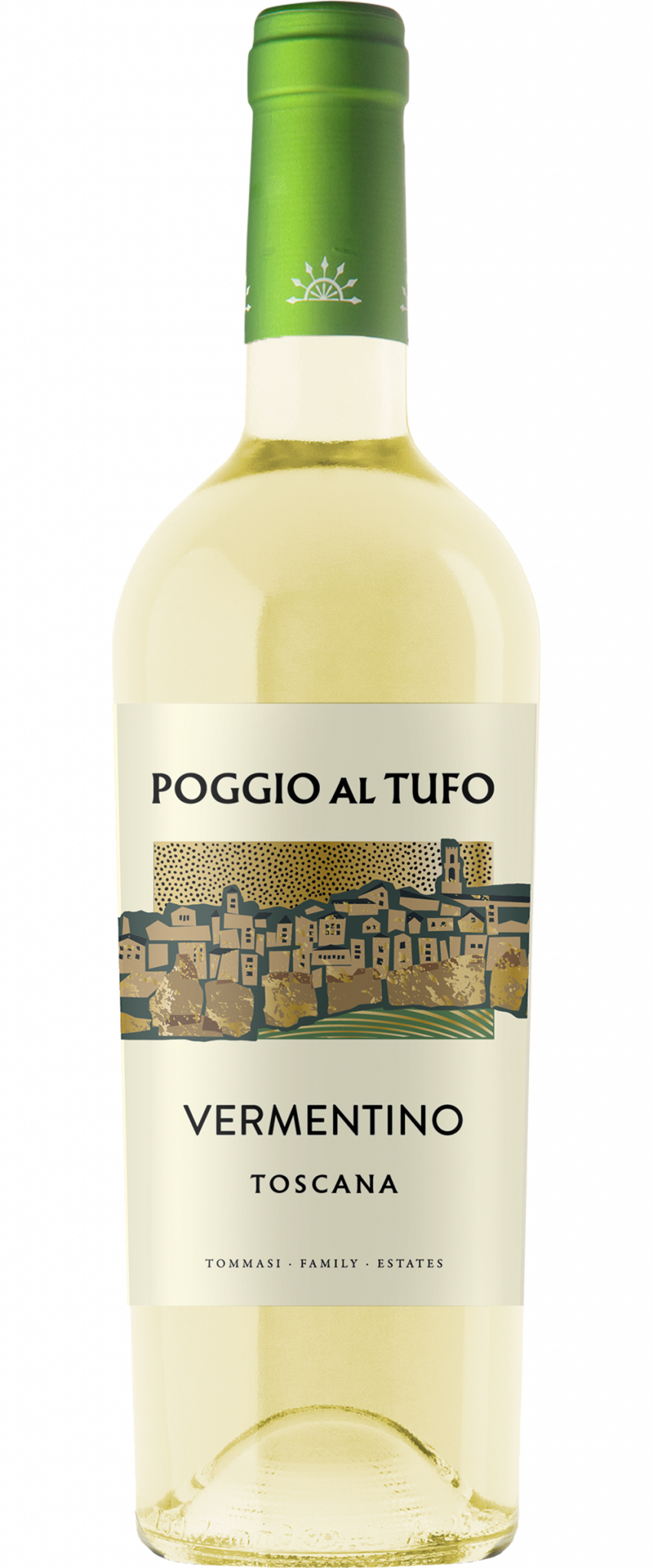 This single-vineyard Vermentino exhibits all of the characteristics for which Tuscan Vermentino is renowned, in particular its mineral notes, a result of the volcanic soil on which the vineyards lie. This bright, crisp wine has both wonderful freshness as well as the balanced quality typical of the varietal.
View all Wines
-

"A cabernet that flits between black peppers, beautifully fresh elderberries, lavender and violets. Medium to full body, lots of spicy undergrowth flavors and a long, chewy finish. Drink in 2020."

-

"A bright and fruity wine with sweet berry and lemon character, medium body and a fresh finish. Always a delicious bottle with cabernet and sangiovese. Drink now."
People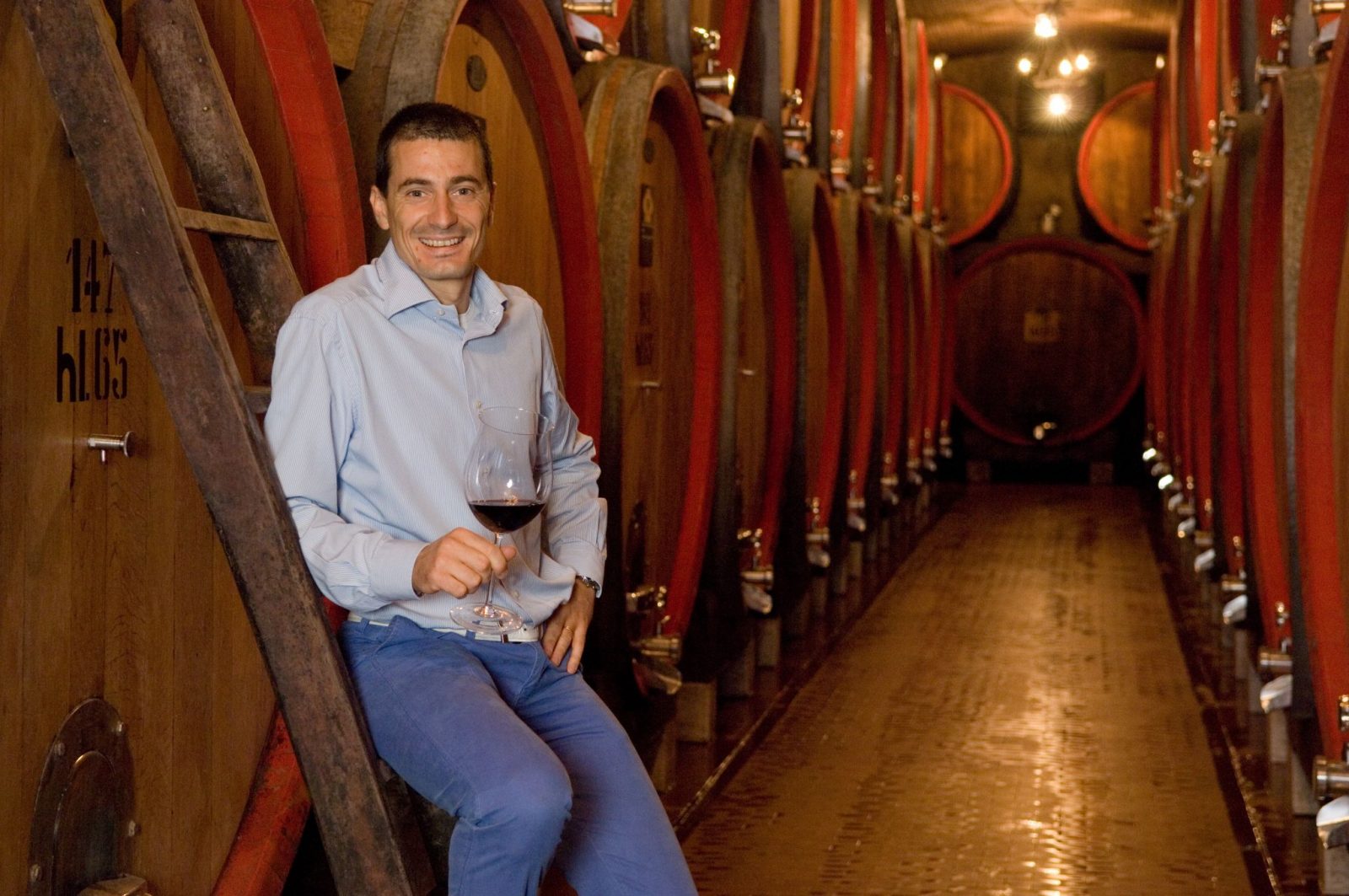 Pierangelo Tommasi
Pierangelo Tommasi is the Executive Director of Tommasi Family Estates. He is one of nine members of the current fourth generation of this historic winemaking family, six of whom run the wine business and two of whom run hospitality. Pierangelo inherited a passion for wine from his father and uncles, who from the time he was a small child took him through the vineyards driving the tractor and to harvest grapes.
As soon as he finished his studies, Pierangelo went to work full-time at the estate. He started his training as a warehouse worker, working his way up in the company to his current position overseeing exports and marketing. Today he is one of the family's key members, also guiding the business strategy and development of the Tommasi brands. Pierangelo is married with two small children and a pampered golden Labrador; he indulges in his passion, soccer, as both a player and a fan.
Spec Sheet | PDF

Added September 14, 2018 -
Maps
November 1, 2018 - A journey through Maremma Toscana - in Tuscany, to discover the heritage of winemaking and the soul of Sangiovese by the gestures of the best Italian artisans.