Petrolo is the definition of a cult winery, with an owner and a story that have helped create its legendary status. Though virtually unknown even in the wine world, the Valdarno di Sopra denomination dates back to the days of the Medici family during the Renaissance, and the area has always been renowned for the winemaking potential of the tiny area of Tuscany near Chianti in which it is located.
In more recent times, Petrolo was bought in the 1940s by Gastone Bazzocchi, who was the first person to begin cultivating high-quality Sangiovese-based wines at the estate, but it is his grandson, Luca Sanjust, who has brought the winery the cult status it enjoys today. An art scholar and successful painter in his own right, Luca decided to change paths in the early 1980s and has dedicated his time and passion to Petrolo ever since.
In the last fifteen years, Petrolo has established itself as one of Tuscany's, and Italy's, great wineries. The estate produces Torrione, a wine made predominantly from Sangiovese; Boggina, pure Sangiovese from a single vineyard; and Galatrona, a 100% Merlot that enjoys international renown among wine collectors and enthusiasts. Petrolo has a remarkable track record of producing some of the finest examples of these two very different native and non-native varieties. While Galatrona deservedly receives fireworks in the press and is part of the history of Tuscany's quality revolution in the late 1980s and 1990s, Torrione and Boggina are an equally thrilling success – Sangiovese from a special area that long ago was left just outside Chianti Classico, and today produces wines of distinct regional identity.
People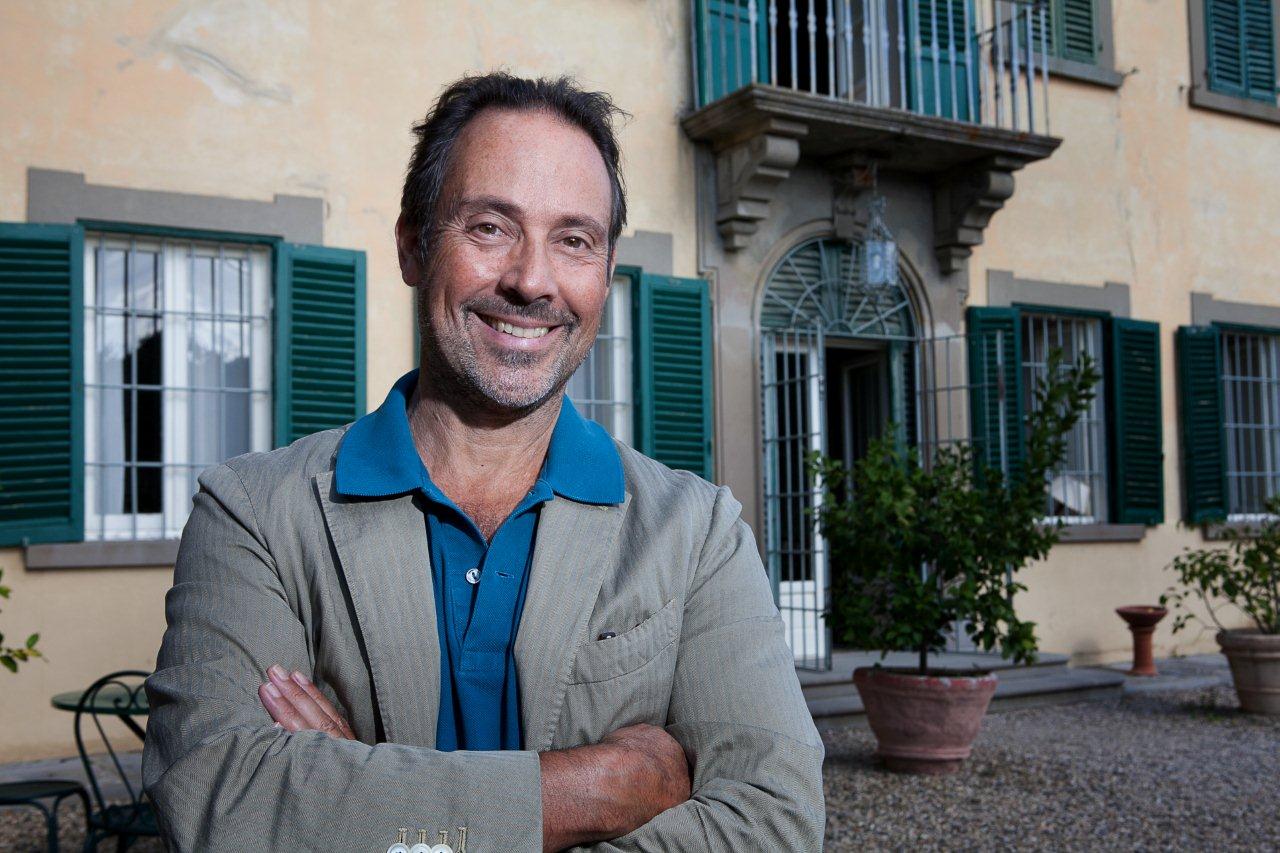 Luca Sanjust
A leading luminary among Italian vintners, Luca Sanjust is the man behind Galatrona, dubbed "the Pétrus of Italy," and Torrione, one of the highest-regarded Sangiovese-based wines in Tuscany. The Petrolo estate was acquired by the Bazzocchi family in the 1940s and since the mid 1980s has been headed by Lucia Bazzocchi Sanjust with the assistance of her son Luca, who now manages the winery. Luca was an accomplished painter, recognized as one of the most promising young artists in Italy in the early 1980s, when he came back to run his family's estate.
The following quote published in the early 2000s in Wine Spectator perfectly sums up Luca Sanjust's outlook on the path he has taken:
"An artist has to dedicate his whole being and 100 percent of his time to his art. I was faced with the question: Art or wine? I chose wine."