Mitolo
McLaren Vale, Australia
Founder Frank Mitolo drew inspiration from his Italian heritage and especially his horticultural background – he is the 4th generation of a family of agriculturists – in starting the company in 1999. In 2001 acclaimed winemaker Ben Glaetzer became a partner, and together Frank and Ben have shared an uncompromising dedication to producing wines that express purity of flavor, show elegance of structure, and maintain a rich, powerful complexity. In a short period of time, Mitolo has become recognized as one of the finest producers in McLaren Vale.
Frank's vision is to create a range of wines of individuality, integrity and utmost quality. Whether it is in the vineyard, or in the winery, or the work of the different coopers who source and shape the diverse barrels which are used at Mitolo, each wine is nurtured and developed with a zealous passion that spares no effort to ensure that the best of everything is brought together to make wines of purity, elegance and power.
Italian family roots inspired Frank's early interest and enthusiasm for good food and great wine. With three earlier generations of his family working as agriculturists and entrepreneurs, it is not surprising that (while heading an international horticultural business), Frank found the energy and passion to pursue his dream of creating world-class wines. The business was established in 1999 and a year later the first Mitolo wine was launched. It was called G.A.M.; named after Frank's three children and the next generation of Mitolo's, Gemma, Alexander and Marco.
Renowned winemaker Ben Glaetzer is a partner in the business and the combination of his winemaking skills and Frank's vision have led Mitolo to international recognition and acclaim. What started out as a dream is becoming an exciting reality, and Mitolo Wines has only just begun on its journey.
Learn more here.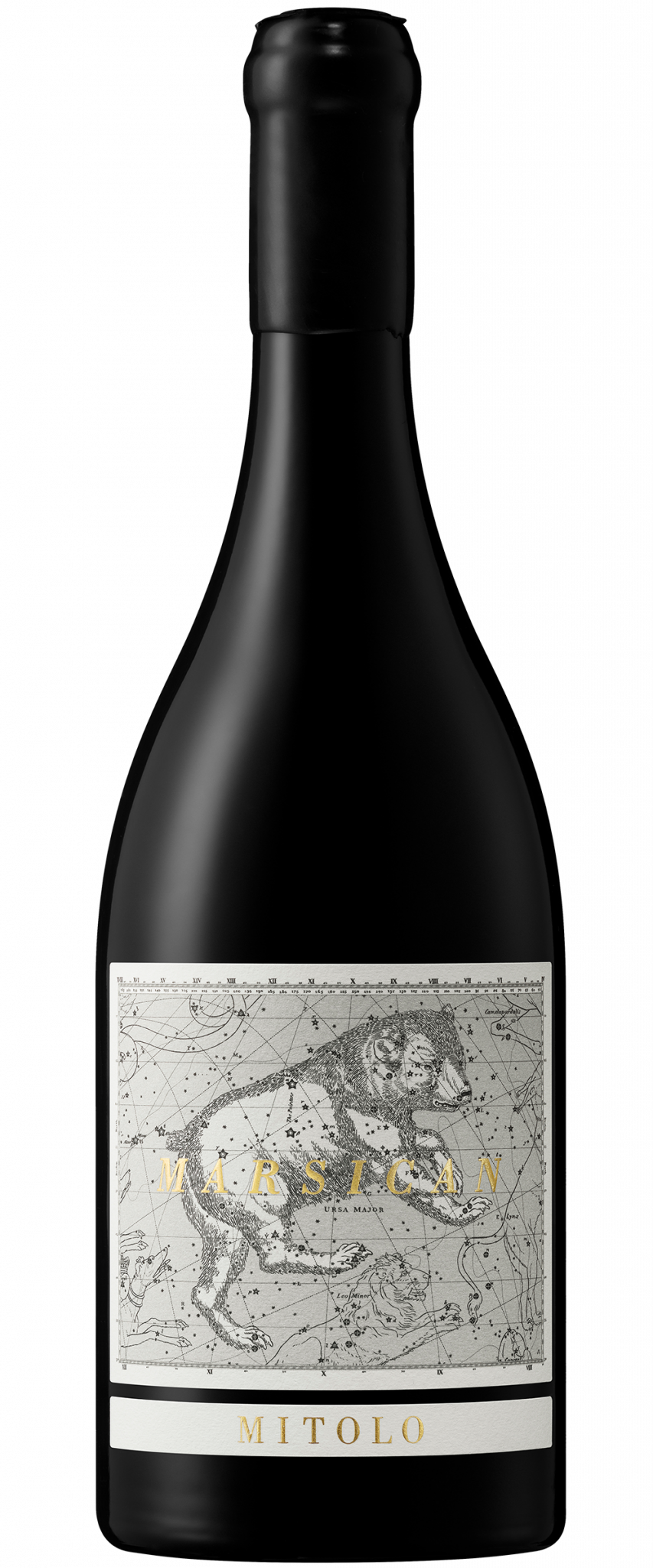 McLaren Vale
Named after the rare Marsican bear, native to Frank's father Bruno's homeland, Abruzzo. The same bear can be seen in the night sky over Italy forming the Ursa Major – a constellation that has been a navigational reference point for ages. Marsican is a tribute to Frank Mitolo's heritage and his father's enduring .influence and guidance.

McLaren Vale
"Savitar" is a mythical dragon-like monster, and this wine is so named because of the impression Frank Mitolo and Ben Glaetzer had upon tasting one particular lot in the Willunga vineyard. They were so blown away they decided to make a Shiraz from just the small lot, and Savitar was created.

McLaren Vale
"Serpico" was a famous New York police officer who wasn't afraid to 'work against the grain'. With Serpico, Mitolo aims to step outside its peers and redefine the accepted style of Cabernet making. Serpico is a 100% Cabernet made in the Amarone method to achieve intense aromas, and a concentrated viscous middle palate with soft and silky tannins.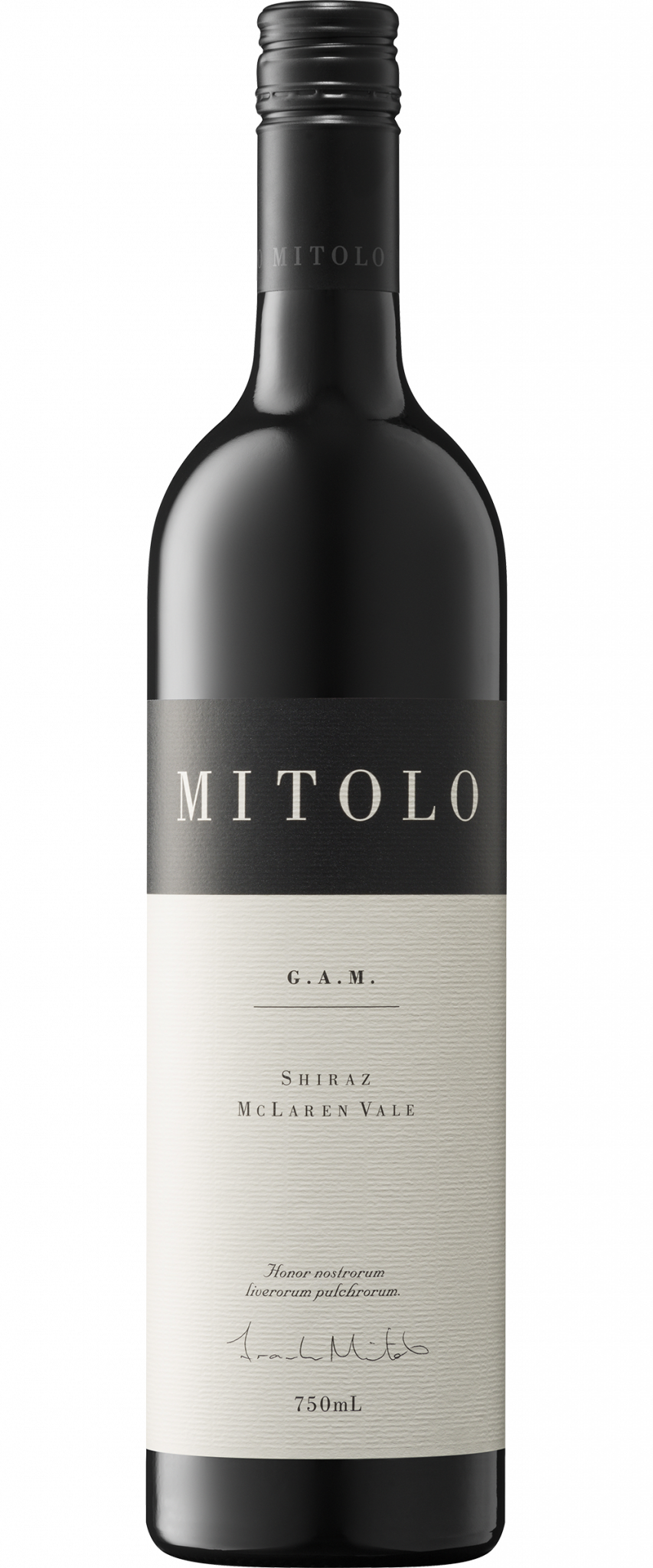 McLaren Vale
G.A.M. represents the first initial of each of Frank Mitolo children's first names – Gemma, Alex and Marco – and G.A.M. was the first and remains the flagship wine of the estate. A Shiraz that embodies the Mitolo credo: strong and gentle. Uncompromising intensity and depth, supple complexity of fruit and savory flavors.

McLaren Vale
The Lopresti Family growers have provided fruit for Mitolo from the very beginning. Sourced from Sandra's Block, matriarch of the Lopresti family, this wine is a tribute to Frank Mitolo's mother, Angela, matriarch of the Mitolo family.

McLaren Vale
The wine's name comes from Seventh Son of the Seventh Son, a folklore concept of birth right gifts of second sight, healing and luck. The Seventh Son is a testament to the quality of these two varieties, Grenache and Shiraz, in McLaren Vale and how well they can compliment each other. When blended together though these opposites provide a great foil for each other, creating a complex and intriguing wine.

McLaren Vale
Frank Mitolo and Ben Glaetzer spent considerable time researching the choice of varietal for Mitolo's first white wine, and Vermentino was chosen as a grape that matches well with food and that would suit the McLaren Vale region. The maritime climate of McLaren Vale perfectly reflects that of the Mediterranean coastal districts of Corsica and Sardinia from which this varietal is best known. Warm days and cool, breezy nights allow for the grapes to develop balanced acidity and fresh fruit flavors.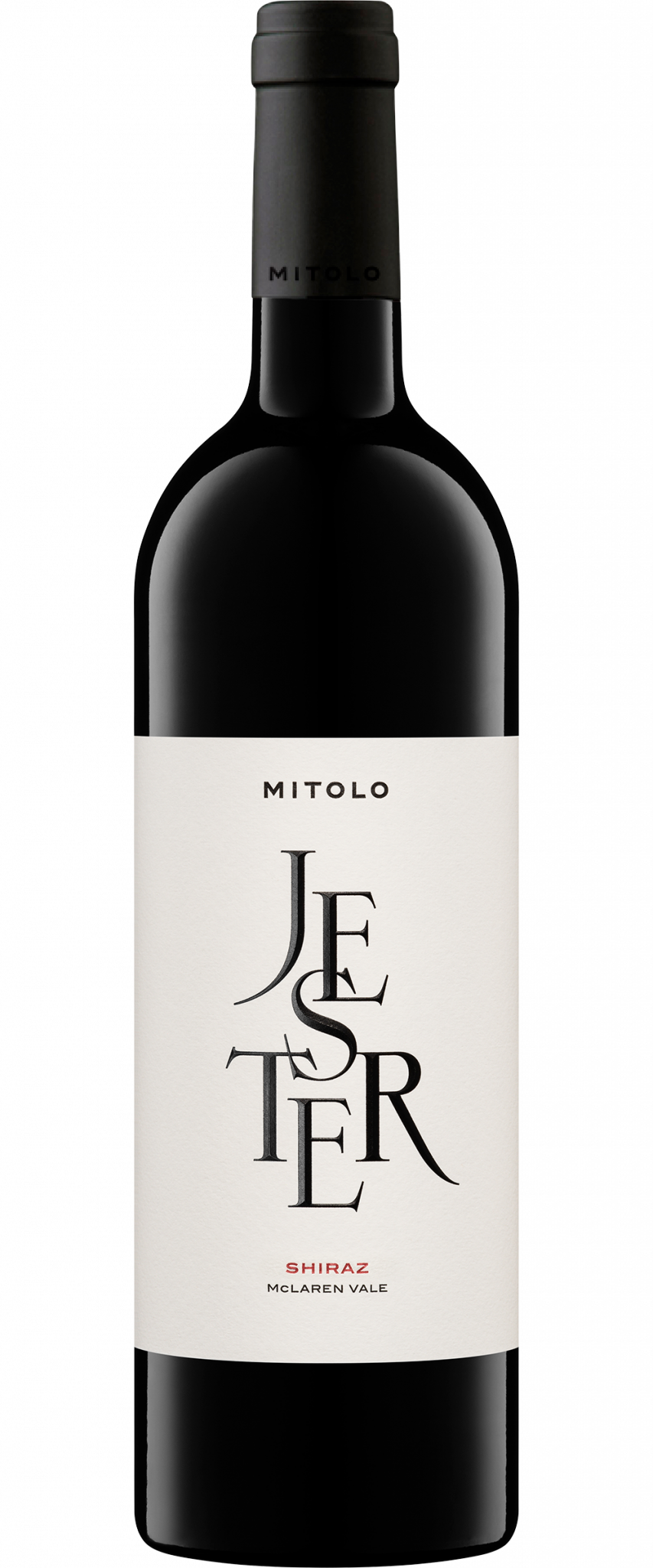 McLaren Vale
The Jester wines share the pedigree of the top Mitolo wines, but are more accessible and fruit-forward. Jester Shiraz is a blend of several blocks within the Lopresti vineyard in the Willunga district, all the way at the southern tip of McLaren Vale overlooking the coast. Intense, textured and shows pure dark fruit flavors.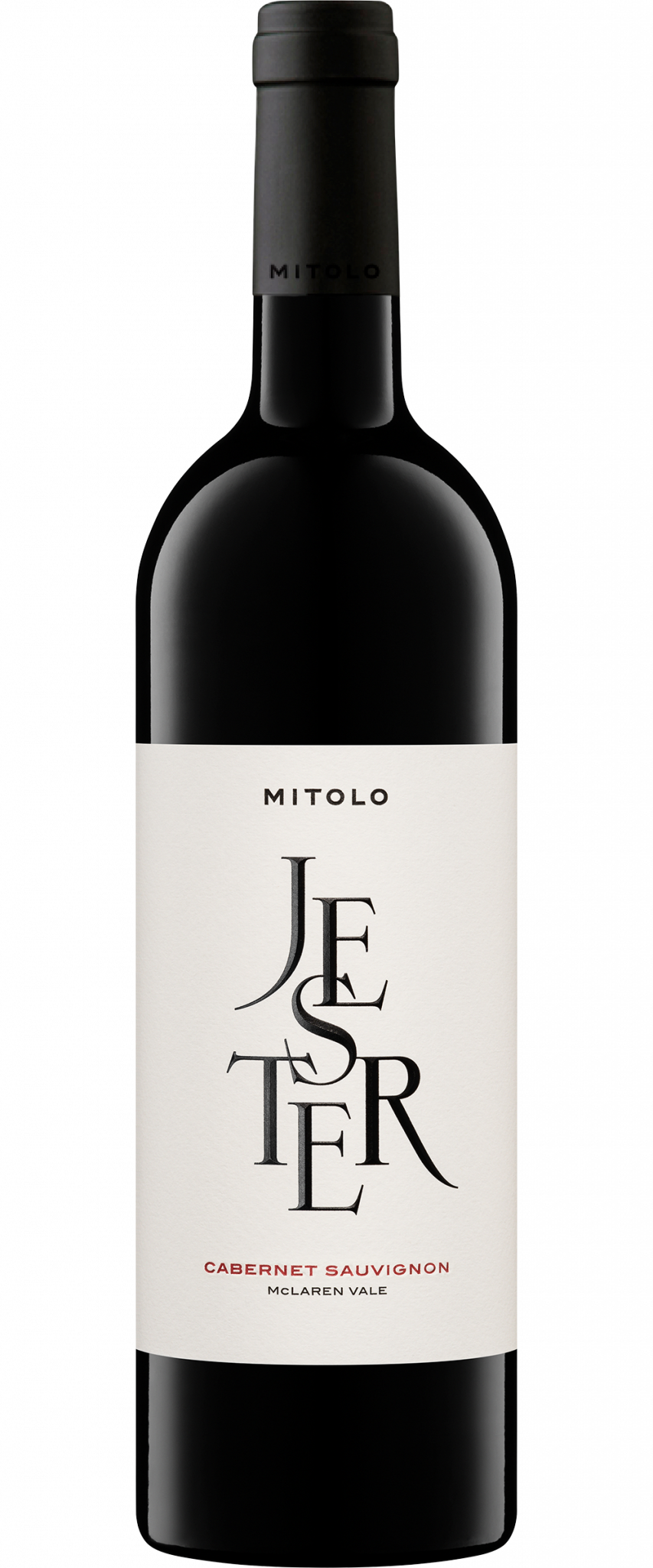 McLaren Vale
Jester Cabernet is a "baby" Serpico, the top Mitolo Cabernet produced using an Amarone drying process. For the Jester Cabernet, only a portion of the grapes are left to dry in the traditional Amarone winemaking method. Jester Cabernet is upfront and approachable, delivering excellent quality for the price.
View all Wines
July 19, 2021 - Wine Spectator's Tasting Reports Column highlighted select Australian producers that are poised for a breakthrough moment in the United States market. Among these, was Mitolo, whose Marsican Shiraz 2016 from…
People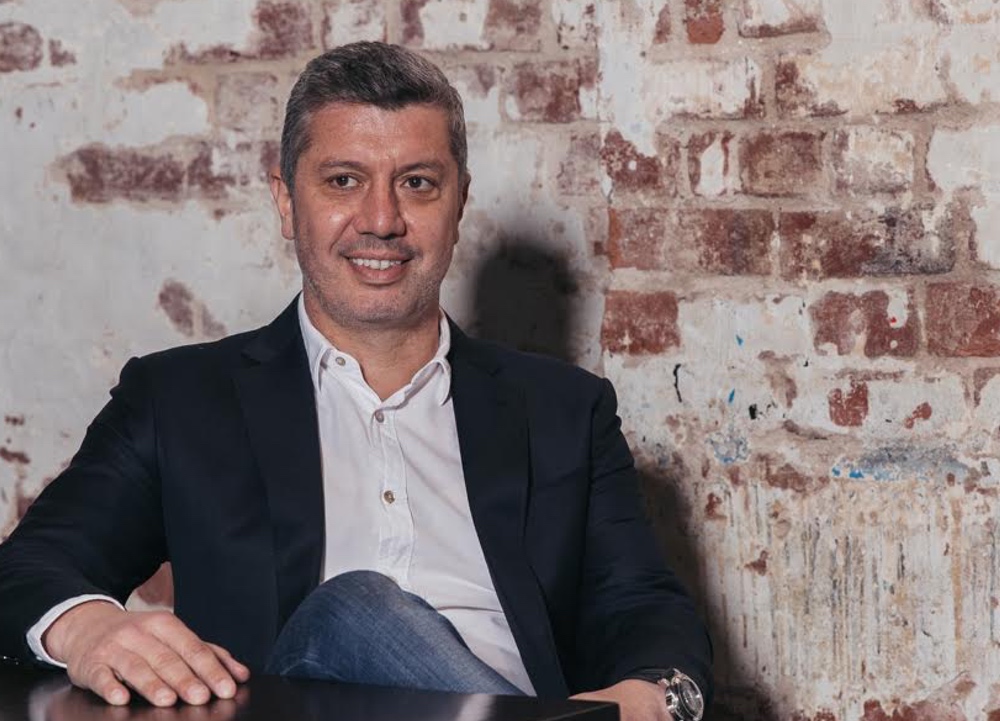 Frank Mitolo
Frank Mitolo was born in Adelaide in 1967. His father, Bruno, immigrated to Australia with his parents at the age of 13 and his mother, Angela, was born in Australia to immigrant parents. Frank has two brothers John and Darren. Frank attended Rostrevor College and whilst studying, he worked actively in the Mitolo family owned horticultural business, Comit Farm Produce.
Upon finishing his education, Frank entered the family business as Sales Manager and gradually assumed the roles of General Manager, Managing Director and Director of Sales and Marketing, respectively.
During this time Comit Farm grew rapidly, diversifying it's interests and now operates commercially as The Mitolo Group. The entire entity- Comit Farm- is the largest packer and exporter of potatoes and onions in the Southern hemisphere, currently exporting to 6 countries around the world. Domestically the company is the major supplier of potatoes to Coles supermarkets in Australia. In addition, Frank was instrumental in the launch of the Mitolo Group's own extra virgin olive oil. Derived from the family grove in the Riverland region of South Australia, Ollo hit domestic supermarket shelves in 2005. It is presently the fourth largest Australian brand and is exported to 7 countries.
The evolution of Mitolo Wines began in the early 1990's when Frank developed an interest in wine and winemaking. He began making wine, as a hobby, in 1995 and then subsequently completed a winemaking course at Regency TAFE. In 2000 he produced the very first vintage of Mitolo G.A.M Shiraz named after his children- Gemma, Alex and Marco. In 2001 acclaimed winemaker Ben Glaetzer joined Mitolo Wines as winemaker and business partner.
Mitolo Wines has swiftly achieved recognition, with outstanding reviews from Australia and around the globe. Consistently scoring 90+ with notable wine critics such as Robert Parker and James Halliday. Mitolo Wines are now sold in more than 20 countries around the world.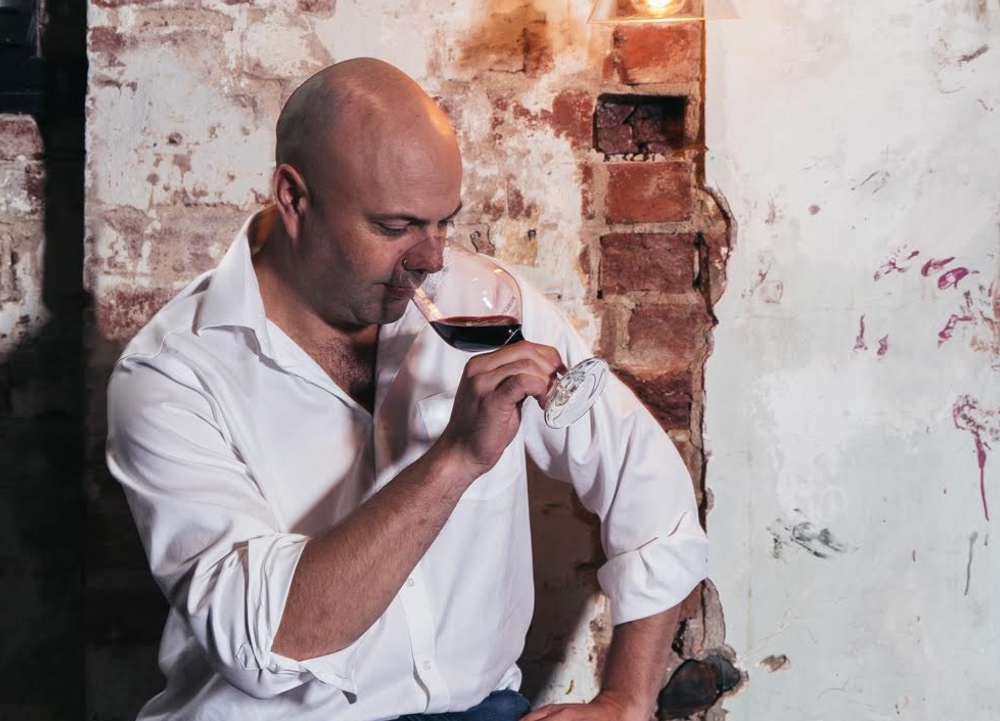 Ben Glaetzer
Ben Glaetzer was born in Adelaide in 1977. Ben is part of the well-known Glaetzer family in the Barossa Valley. Ben's father, uncle and his two brothers are also winemakers.
Ben is a Roseworthy graduate, grew up within the wine industry and started his career working as a cellarhand at Barossa Valley Estate and then as winemaker at Tyrrell's. He has travelled and worked extensively throughout the world's wine regions and is now based in the Barossa Valley at Barossa Vintners. Ben is also a director and winemaker for Heartland Wines and Glaetzer Wines.
Ben Glaetzer has chalked up some prestigious winemaking honors. In 2004, at the age of 24 Ben was named the Qantas Young Winemaker of the Year. In 2005 Ben was inducted as the youngest member ever of the Barons of the Barossa. A special 30 year old fraternity of the Barossa Valley in which life membership is by invitation only. In both 2008 & 2009 Ben was nominated (along with only five other nominees) for The Wine Enthusiast magazine (USA) Winemaker of the Year.
In 2001 Ben Glaetzer joined Mitolo Wines as winemaker and business partner. Mitolo Wines has swiftly achieved recognition, with outstanding reviews from Australia and around the globe. Consistently scoring 90+ with notable wine critics such as Robert Parker and James Halliday, Mitolo Wines are now sold in more than 20 countries around the world.
Maps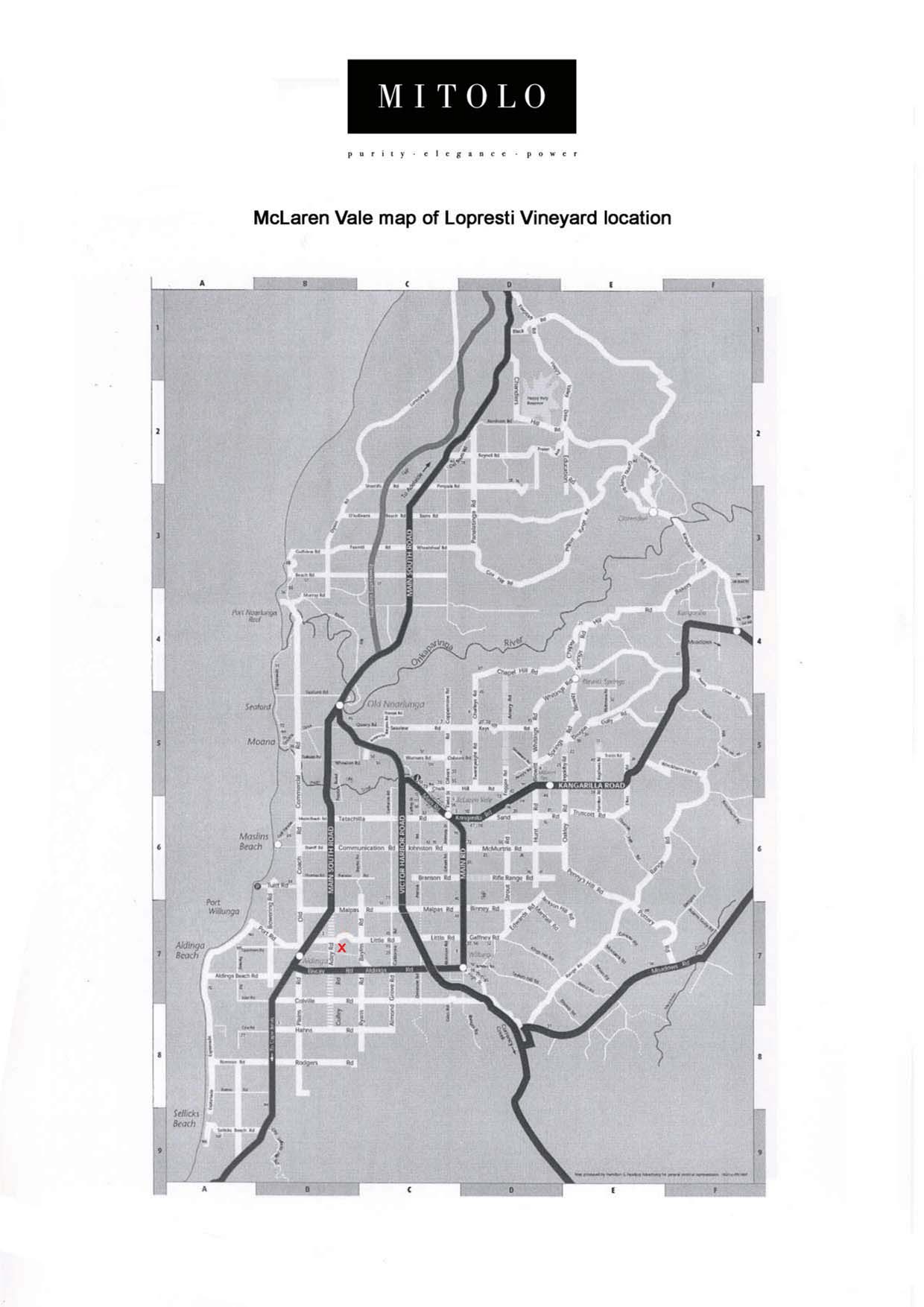 March 28, 2019 - Mitolo wines works closely with its growers, the Lopresti family. The Loprestis, also Italian migrants and old friends of the Mitolos, have an affinity with their land, producing fruit of…