Lynmar Estate
Russian River Valley, California
Lynn Fritz first purchased Quail Hill Ranch and Vineyards in 1980, drawn to the maritime climate and the authenticity of the rolling Russian River vineyards. The property has some of the oldest Pinot Noir and Chardonnay vines planted in the Russian River Valley. The grapes from these early vines were bought by Tony Soter and Merry Edwards to make wines considered to be some of the best in the Russian River Valley. Lynmar began a modest winemaking activity in the early 1990s and produced small amounts of Pinot Noir and Chardonnay, which were extremely well received. Over the next 35 years, Lynn purchased several contiguous properties, which have been amalgamated into a single stunning estate bordered by the Laguna de Santa Rosa watershed.
Lynn and Anisya Fritz now live on and oversee operations at the Quail Hill Estate. Lynmar's three vineyards encompass fifteen clones of Pinot Noir and 4 clones of Chardonnay, meticulously planted with painstaking efforts to match the best clonal and rootstock material to ideal soil conditions. An array of pruning and spacing methods and block by block sustainable farming by an in-house team combine to yield exquisite fruit with distinct flavor profiles. Lynmar's state-of-the-art, gravity-flow winery and caves extend the ideal environment for making and aging ultra-premium wine. The Lynmar gardens express the bounty of Sonoma County, providing fruits, vegetables and herbs for meals prepared on site while the gorgeous borders that surround the vineyards attract beneficial insects and hummingbirds, providing a natural barrier from pests.
Lynmar's wines are quintessential examples of Russian River Valley and a great addition to the VINTUS New York Portfolio.
Russian River Valley
This incredible Pinot Noir from Lynmar's sustainably farmed Quail Hill Estate vineyard blends a selection of over 15 clones, resulting in a wine of incredible depth and nuance.
Russian River Valley
This classic representation of Russian River Chardonnay from Lynmar features a selection of clones, each vinified separately and blended together, that show the range of flavors and textures that can be achieved in this climate. 

Russian River Valley
The Russian River Valley Pinot Noir showcases the purity and vibrancy of the region with nuanced texture and bright aromatics. At its core, this wine is comprised of Lynmar's three Russian River Valley vineyards – Quail Hill, Susanna's and Adam's – along with neighboring properties that share similar viticultural philosophies.

Russian River Valley
This incredible Chardonnay from some of the oldest vines on Lynmar's Quail Hill Estate is emblematic of the very best aromatics, minerality, finesse, and depth that the Russian River Valley has to offer. 
View all Wines
People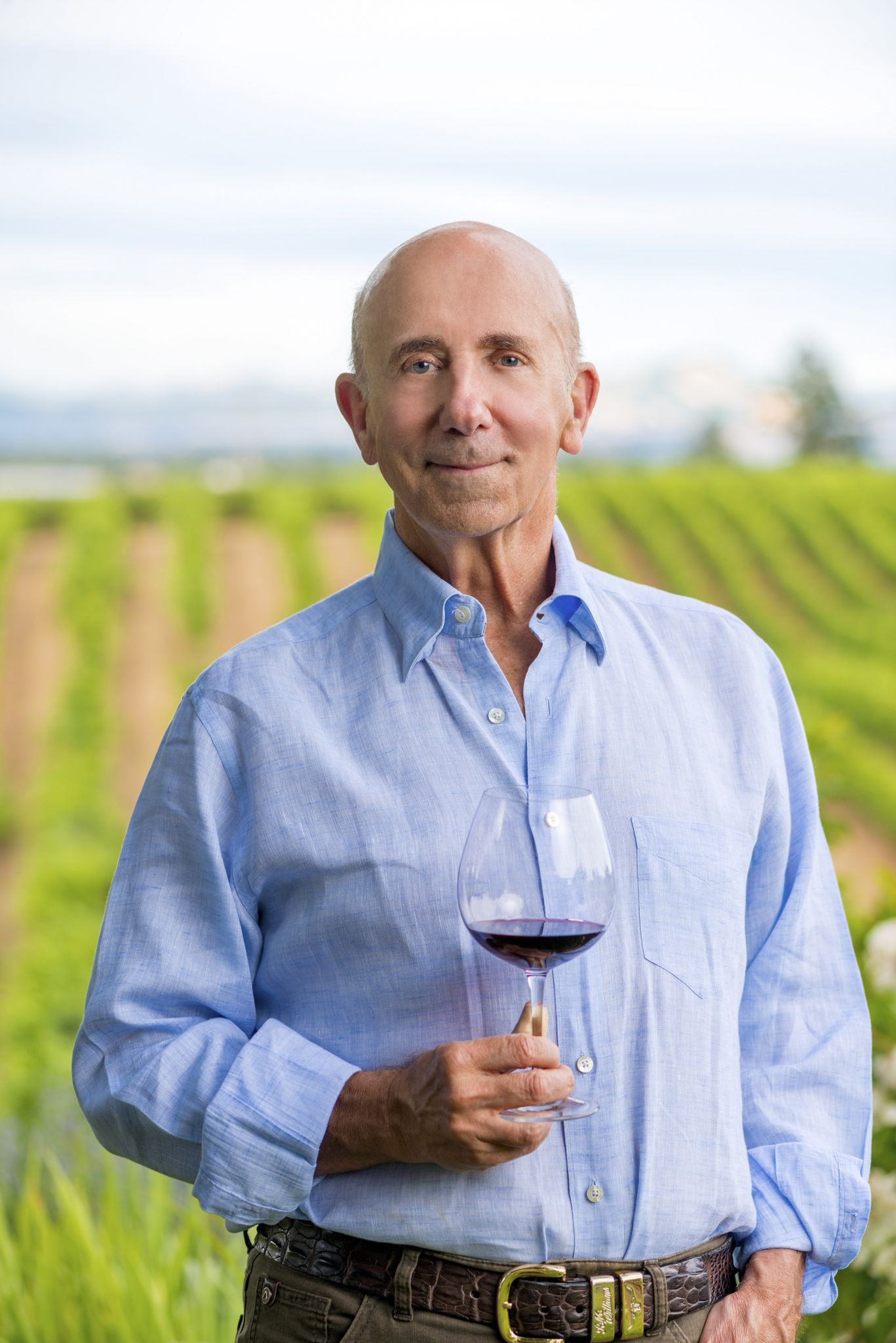 Lynn Fritz
Lynn Fritz purchased Quail Hill Ranch back in 1980, envisioning the Russian River property as a rural retreat from a hectic international corporate life. This bucolic vineyard home was an oasis away from a busy life as CEO of Fritz Companies, a global logistics organization with a presence in 120 countries. "Back then, I enjoyed Quail Hill as a retreat," Lynn says, "but I saw it as a side project. I would enjoy the property, but others would run the business of winegrowing." But as the years passed, and Lynn spent more time in the vineyard during his visits to the estate, he realized that serendipity had handed him a rare gift: he had been given stewardship over a truly remarkable piece of land – one that stood out as something of a prodigy in the Russian River Valley. Since the original purchase, Lynn had added six contiguous pieces of land around Quail Hill, creating what is now the 100-acre Lynmar Estate property.
In 2001, Lynn shifted professional gears, as UPS acquired Fritz Companies and he founded Fritz Institute, a group dedicated to assisting humanitarian organizations with the complicated logistics of global disaster relief. Simultaneously, he oversaw the intricate replanting of many parts of the vineyard resulting in a stunning array of distinct clonal selections of Pinot Noir and Chardonnay. He also spearheaded the construction of a state-of-the-art winery and caves as well as an airy, welcoming tasting room, both completed in 2005. "Once I really realized what we had here, the only logical choice was to push the boundaries of the estate to bring it to its full potential," he explains.
In 2008, Lynn and his wife Anisya made Lynmar Estate their permanent home, transforming themselves from absentee owners to resident proprietors. With an astonishing amount of business acumen, Lynn then set about crafting an entirely new model for artisan winemaking at Lynmar. "Our goal at Lynmar is to have absolute control over every facet of winemaking – from vine to cellar to bottle to pouring out the glass for visitors who have discovered us by word of mouth."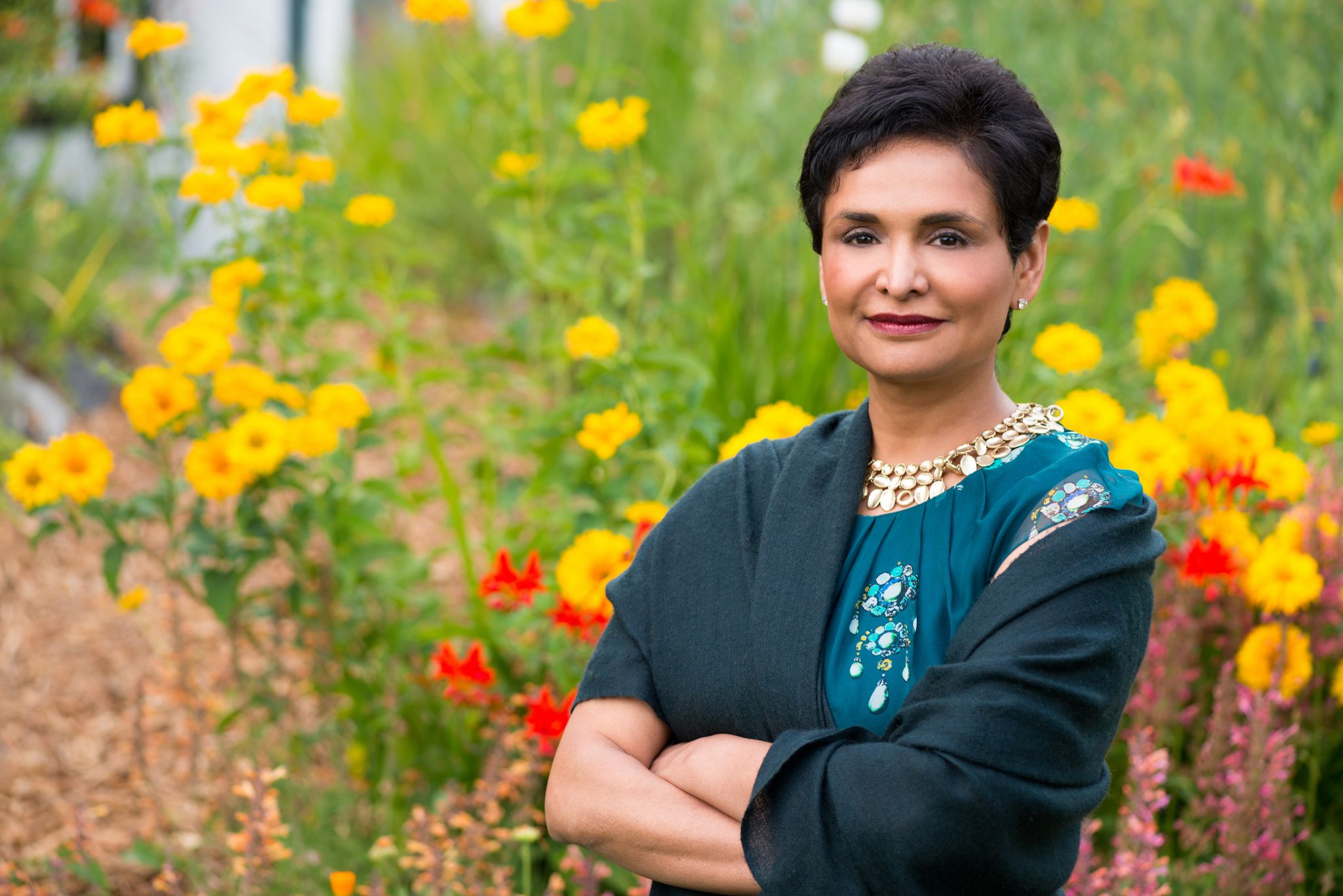 Anisya Fritz
In 2008, Anisya Fritz was on hiatus from a demanding international career as an academic and CEO in the humanitarian relief field when her husband arrived home with an interesting proposition. "Lynn was managing Lynmar Estate directly for the first time," Anisya recalls, "and he realized the direct to consumer portion of the business was going to be crucial to the winery's success." The couple had made the decision to make the Quail Hill estate their permanent residence just a few months before, but already their acute business senses were responding to their new surroundings, identifying areas to expand and improve and formulating new ideas and approaches to take Lynmar Estate to the highest level.
Determined to create a multi-sensory experience for guests, Anisya took on the role of Director of Consumer Experience, and assembled a vibrant new team. "We wanted to create a real sense of place for our guests,"Anisya shared, "so they could explore beyond their palate and immerse themselves in the experience – visually and aromatically – through the food, the wine, the scenery and the overall vibe of the estate." Over the years, Anisya has directed the expansion of the gardens at Lynmar, the remodeling of the Tasting Room, the creation of a full private event program and the evolution of an entirely new wine & food tasting experience that continues to expand under the expert hands of Executive Chef David Frakes.
Alongside her role at the estate, Anisya continues to teach Wine Business courses at nearby Sonoma State University, consult with several global humanitarian relief organizations and lecture worldwide on humanitarian logistics. While she thrives on her challenging and varied professional life, Anisya has come home in every sense of the word.
Maps