Langlois-Chateau has a rich history as one of the leading producers in the Loire Valley. Founded in 1885 by Edouard Langlois and Jeanne Chateau (hence the name), in 1973 the Bollinger family invested in Langlois-Chateau, looking to make world class sparkling wine in the Loire Valley.  They significantly revitalized the vineyards and modernized and, more recently, have made major investments in Sancerre, which has become the other Langlois specialty.
Langlois-Chateau owns and manages 175 acres of the best AOC vineyards in the Loire Valley. For their Crémants they have an intensely terroir-focused approach of drawing the best characteristics from 6 distinct vineyard areas and soil types in order to create complex and refined wines. The crown jewel of their Sancerre holdings is at Château de Fontaine-Audon, from which they produce a single-vineyard Sancerre of the same name. Langlois maintains a sustainable approach to vineyard management and holds the "Terra Vitis" certification.
Just over 60% of the estate's production is devoted to Crémant. These sparkling wines are treated far beyond category standards and at the level of only the very top Champagne producers. Grapes are hand harvested in small bins, pressed gently, aging is at least 36 months (versus 12 month minimum), and reserve wines are incorporated. The still Sancerre whites from Langlois are equally notable and are benchmarks for the appellation, with brightness, intensity, depth and minerality.
Wine Enthusiast - "A blend of Chenin Blanc, Cabernet Franc and Chardonnay, this is a round, mouthfilling sparkling wine with ripe apple flavors layered with grapefruit acidity and a tight, final texture that is crisp and mineral." - Wine Enthusiast
People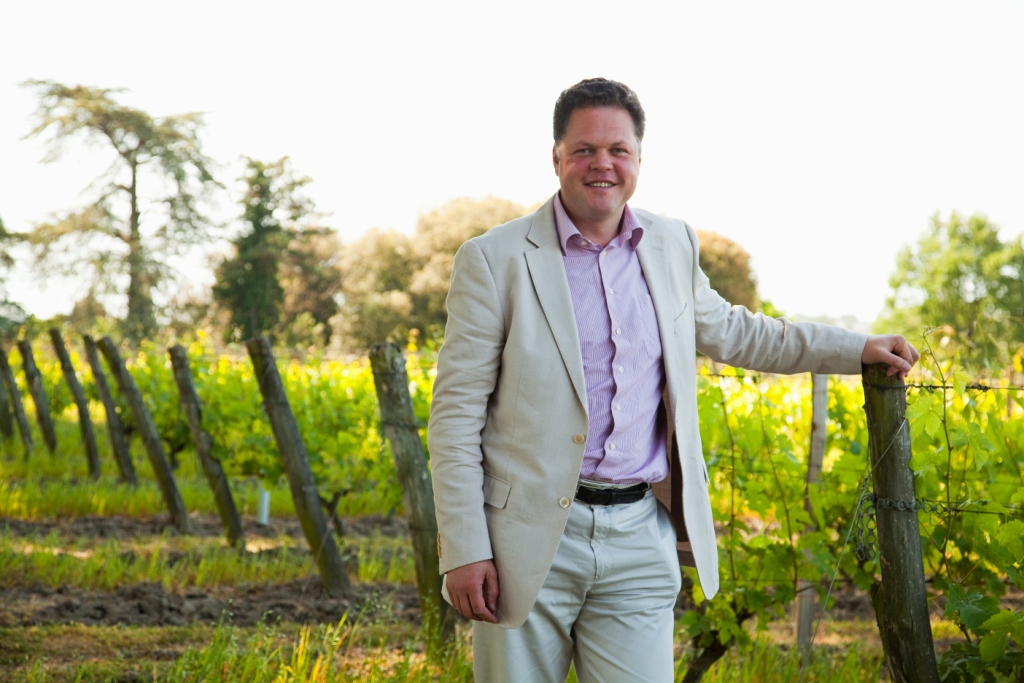 François Régis de Fougeroux
General Manager
Born in 1974, François-Régis de Fougeroux grew up in the middle of his father's farm near Cholet (50 Kms from Saumur). In his youth, he developed a passion for nature, hunting and wine. As a child, he often visited growers in Saumur or Coteaux du Layon with his father. It was the beginning of his wine education.
After receiving a Biology degree in the Science University of Nantes, he pursued a degree in Business at Rennes University. He took a few months off to travel, spending
6 months in Argentina and Brazil for a work experience, and returned to achieve his military service as a cavalry Officer in Saumur.
In 2001, he joined Petaluma in the Adelaide's Hills (South Australia), where he worked for six months as assistant winemaker, also visiting many vineyards and wineries in Victoria and New South Wales.
Following this New World experience, he returned to Saumur and joined Langlois-Chateau as Production Manager in 2001. He spent 7 years managing the production team, with the aim of increasing the quality of Langlois-Chateau wines, particularly the Crémants. In 2005, he took the lead on a key project for Langlois-Chateau: the development of a new winery. 2007 was the first vintage to be vinified in the new facilities.
When Michel Villedey, the previous General Manager of Langlois-Chateau, decided to retire in 2008, Société Jacques Bollinger naturally tapped François Régis for the role.
His aim today is to cement Langlois-Chateau's reputation as one of the most famous houses in the Loire.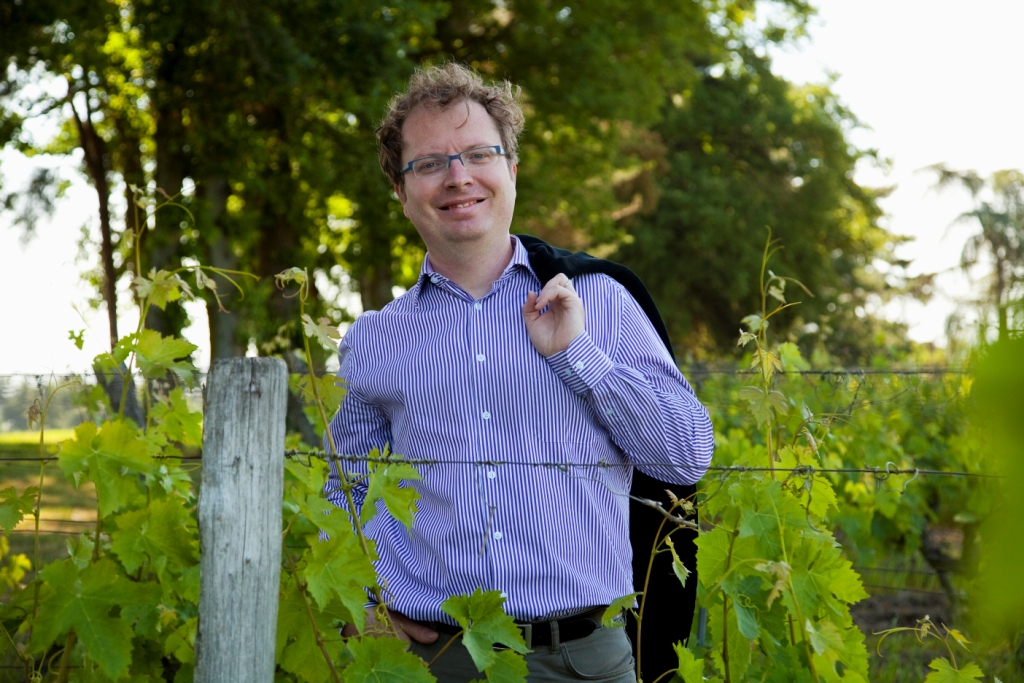 Laurent Onillon
Commercial Manager
Born in the Loire Region in 1973, Laurent Onillon grew up in Cholet (50 kms from Saumur). He studied at Angers University for three years (1991 to 1994), obtaining a Master's degree in business. As a part of his Diploma requirements, he spent his final year (1995) in a German university (Passau in Bavaria). He decided to specialize in International Business, completing one more year (1996) at a dedicated business school in Poitiers, Institut D'Administration des Entreprises.
Working for a "Terroir"-driven product was in his DNA. It could have been food but he was very pleased to start in the wine trade. He first joined Loire Propriétés in 1997, where he worked for five years with a cooperative called Les Caves de la Loire in Brissac Quincé, a wine merchant called Albert Besombes, and a group of Chinon producers called Cave des Vins de Rabelais. He acted as the Area Export Manager in charge of Belgium, Germany, Netherlands, Switzerland for the first three years. His responsibilities were then extended to Northern America (USA & Canada).
After this successful first experience, Michel Villedey (President of Langlois-Chateau from 1973 to 2008) offered him a job at Langlois-Chateau in 2002. Being such a key brand in the Loire Valley, it was difficult to say no to such an offer. He was first appointed as Export Manager and promoted to Commercial Manager in 2008. The same year, François Régis de Fougeroux was nominated General Manager, after having spent seven years as the winery's Production Manager.
Needless to say, this young team has been working together for a long time. All elements are in place for Langlois-Chateau to become one of the most famous sparkling houses in the Loire Valley.