Finca Decero
Agrelo, Mendoza, Argentina
Finca Decero has become recognized not only for having one of the highest quality vineyards in all of Mendoza, but also for catapulting into an elite group of the most highly regarded producers in Argentina. The wines all come from the single Finca Decero vineyard, and the winery's focus is entirely quality focused – the varietal Malbec and Cabernet Sauvignons they produce can easily be compared to wines selling for twice the price. These are serious wines that moreover showcase the best of Argentina: a beautiful mix of purity and elegance.
Decero, meaning 'from scratch', was born of a bare patch of land and a family's love affair with wine. Winemaking in Thomas Schmidheiny's family goes back to his grandparents in Switzerland and, just as Napa had inspired his mother Adda in the 1970s, so too did the Agrelo sub-appellation in Mendoza capture the heart and mind of Thomas when traveling over the Andes into Argentina 20 years later. In Agrelo, perhaps now considered the source of Argentina's finest red wines, Thomas instinctively knew that he had found the place to continue the family legacy and to handcraft wines whose allure would lie in being true to their origin. Once a desolate piece of land in the foothills of the Andes, absent of everything but shrubs, Finca Decero is now a one-of-a-kind vineyard where each vine is nurtured by hand and the winemaking is without compromise.
The estate has followed an 'amano', or 'by hand', approach that is sensitive to natural differences, sustainable, and human. Their philosophy is to tread lightly in an environment they have come to know intimately, almost inch-by-inch, and allow the unique natural attributes of the Remolinos vineyard and of Agrelo to shine through in the wines. The vineyard at the estate is named "Remolinos" after the tiny whirlwinds in the area that thread their way along the vines, keeping the grapes dry and in perfect condition. The 110 hectare estate was planted in 2000 to Malbec, Cabernet Sauvignon, Petit Verdot (unusual for Argentine producers) and Tannat. All the Decero wines come from this single vineyard, all from hand-picked fruit.
Learn more here.

A core intensity of red fruit flavors and lifted violet aromas remain the signature of Malbec from the estate's Remolinos Vineyard. This is exquisitely balanced by freshness of acidity and an elegant integration of French oak which adds complexity to the rich mid palate.

Agrelo is recognized for red varieties and while it has been acknowledged for its high-quality Malbec it has also become known as the source of some of the finest Cabernet Sauvignon emanating from Argentina. The wine has a beautiful, full-bodied structure that comes across effortlessly due to the hallmark Decero refinement.

As the name suggests, Mini Ediciones are highly limited parcels of wine. From lesser known varieties, these wines are wholly expressive of the Remolinos Vineyard and represent an opportunity to taste a variety rarely seen in a pure form. In 2006, in recognition of its unique potential from the coarse, low vigor soils of our Remolinos Vineyard, the winery first selected a few exceptional barrels of wine to make a well-deserved Decero Mini Ediciones Petit Verdot.

Decero Amano takes its name from the "Amano" or "by hand" approach. As the pinnacle of the winery's achievements each vintage, Decero Amano is a blend of the most distinctive parcels from the Remolinos Vineyard. The wine is a blend of Malbec, Cabernet Sauvignon, Petit Verdot and Tannat: violet aromas emanate from the Malbec, red fruit flavors and structure of the Cabernet gives excellent length, while the jasmine perfumed Petit Verdot brings firm tannins as does the Tannat, which adds even more textural complexity.

The Owl & The Dust Devil represents the wild side of Finca Decero, an exceptionally expressive and intense red blend that has as its core some of the specialties of Finca Decero. Its impact on the palate is matched by its groundbreaking Virtual Reality packaging.
View all Wines
Jeb Dunnuck - The flagship cuvée is the 2014 Amano, comprised of 66% Malbec, 25% Cabernet Sauvignon, and the rest Petit Verdot and Tannat, all from the Remolinos Vineyard and aged in new French oak. It has classic Malbec blue fruits as well as terrific minerality, notes of violets and peppery herbs, full-bodied richness, and a pure, elegant, incredibly balanced profile. This tour de force in Argentina Malbec should be snatched up by readers. It can be drunk today or cellaring for 7-8 years.
June 22, 2018 - Finca Decero Malbec 2015 proudly stands as Wine #34 in Wine Spectator's Top 100 Wines of 2017. Rated 91 Points by WS and also noted as a "Smart Buy", this…
People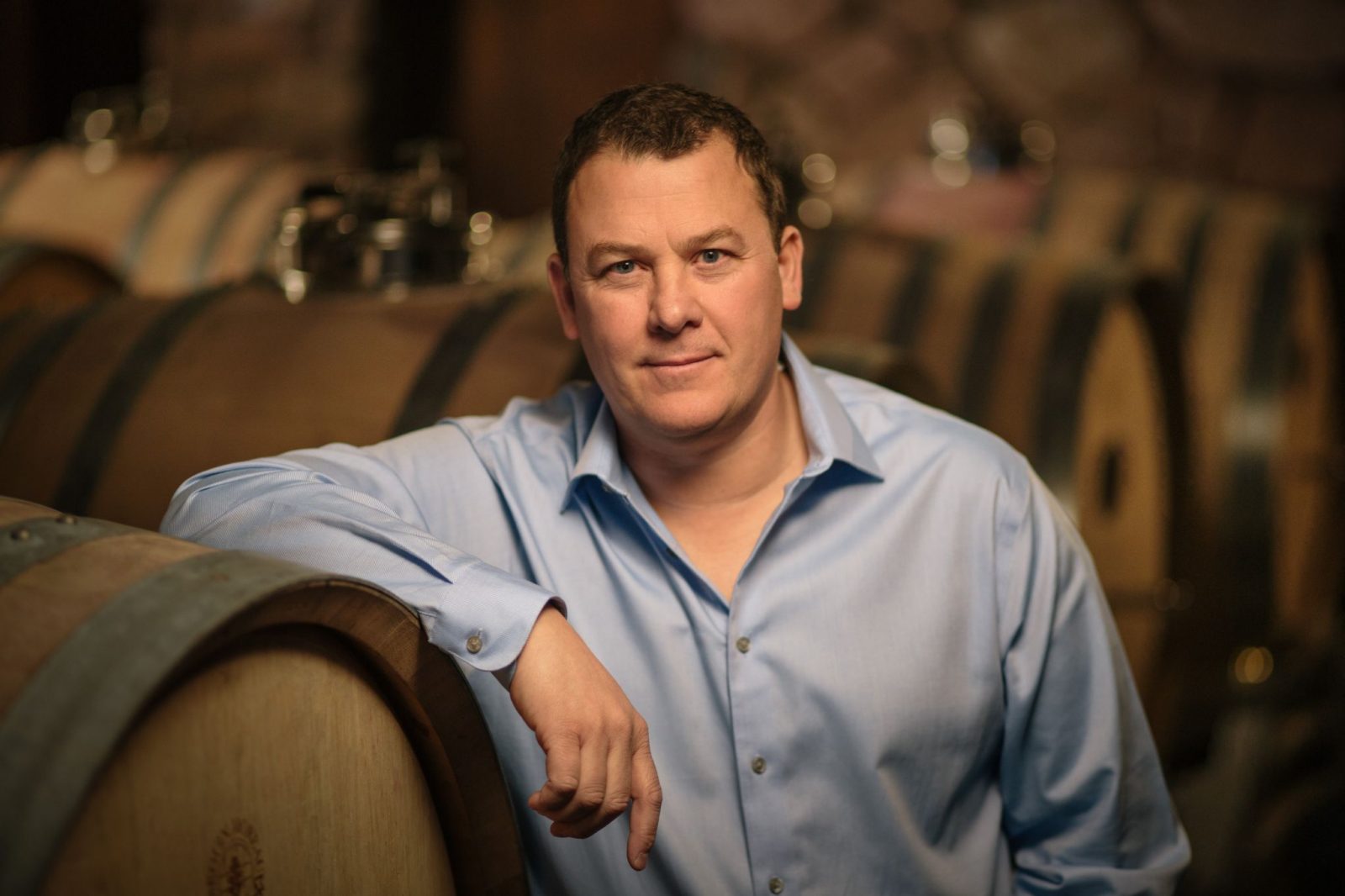 Juan Marcó
Having studied as an agricultural engineer in Mendoza, Juan's international outlook soon led him to complement his first degree with a Master of Science from UC Davis. After working in California for 5 years, Juan finally returned to his hometown of Mendoza in 2004.
With extensive management experience in winemaking, Juan joined Finca Decero as CEO in 2007 embracing owner Thomas Schmidheiny's vision for a sustainably farmed, world-class estate which is immaculately managed by hand from vine to barrel. As CEO and with a background in viticulture and winemaking, Juan oversees the production and the fine quality of Decero wines.
Juan's affinity with Thomas' vision goes beyond the everyday of Finca Decero. Juan sees an opportunity and the freedom to balance a social, climate and economic agenda to benefit the community. As such, throughout his time as CEO he has managed a business social responsibility program which has been instrumental in improving the education, health and welfare of the local community.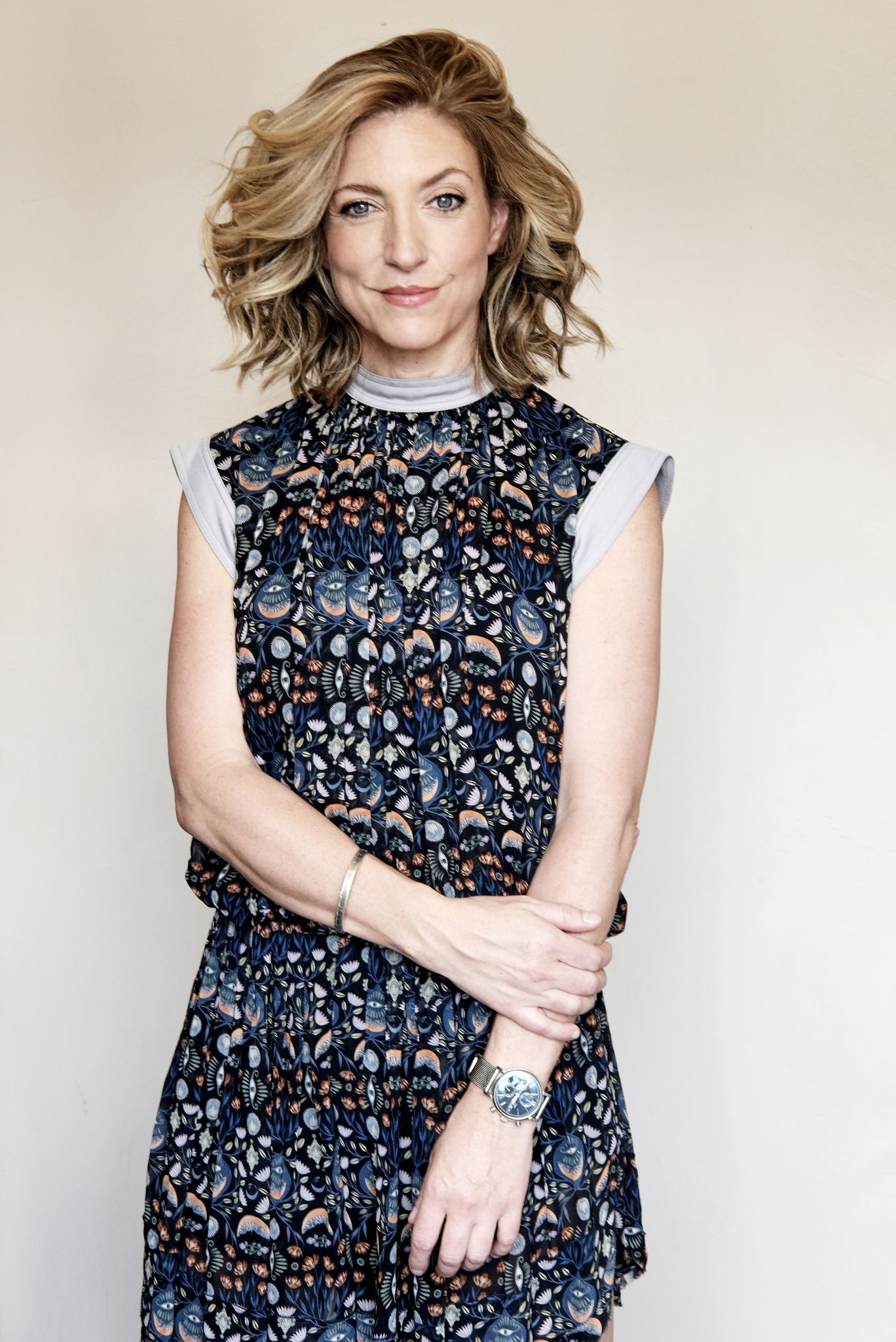 Stephanie Morton-Small
Experiencing wine at some of the greatest estates of France during time spent in Bordeaux, Burgundy and Aix-en-Provence was the seed from which Stephanie's career in wine grew. After graduating from University of London, time in the UK wine trade was fast followed by nearly a decade in international sales and marketing roles based in Australia and further consolidated by an MBA.
Having been a Director of a group of some of the finest and well-established wineries in Australia, Stephanie was attracted to moving away from the "established" to start something "from scratch". The long-term vision of Thomas Schmidheiny and the quality of every aspect of Finca Decero, from the ground up, formed a unique attraction which caused Stephanie to move to Argentina in 2007.
As Finca Decero's Chief Commercial Officer, Stephanie manages the full commercial side of Finca Decero and has consistently managed the business from start-up development, launch, to ongoing sales and marketing of all Finca Decero's wines including the most recent fly-away success of 'The Owl & The Dust Devil'. Through an exceptional network of importer and agency partners and having attracted an array of fine restaurants where most of the wines are sold, Finca Decero enjoys a positioning aligned with Thomas Schmidheiny's vision for a world class wine estate of Argentina.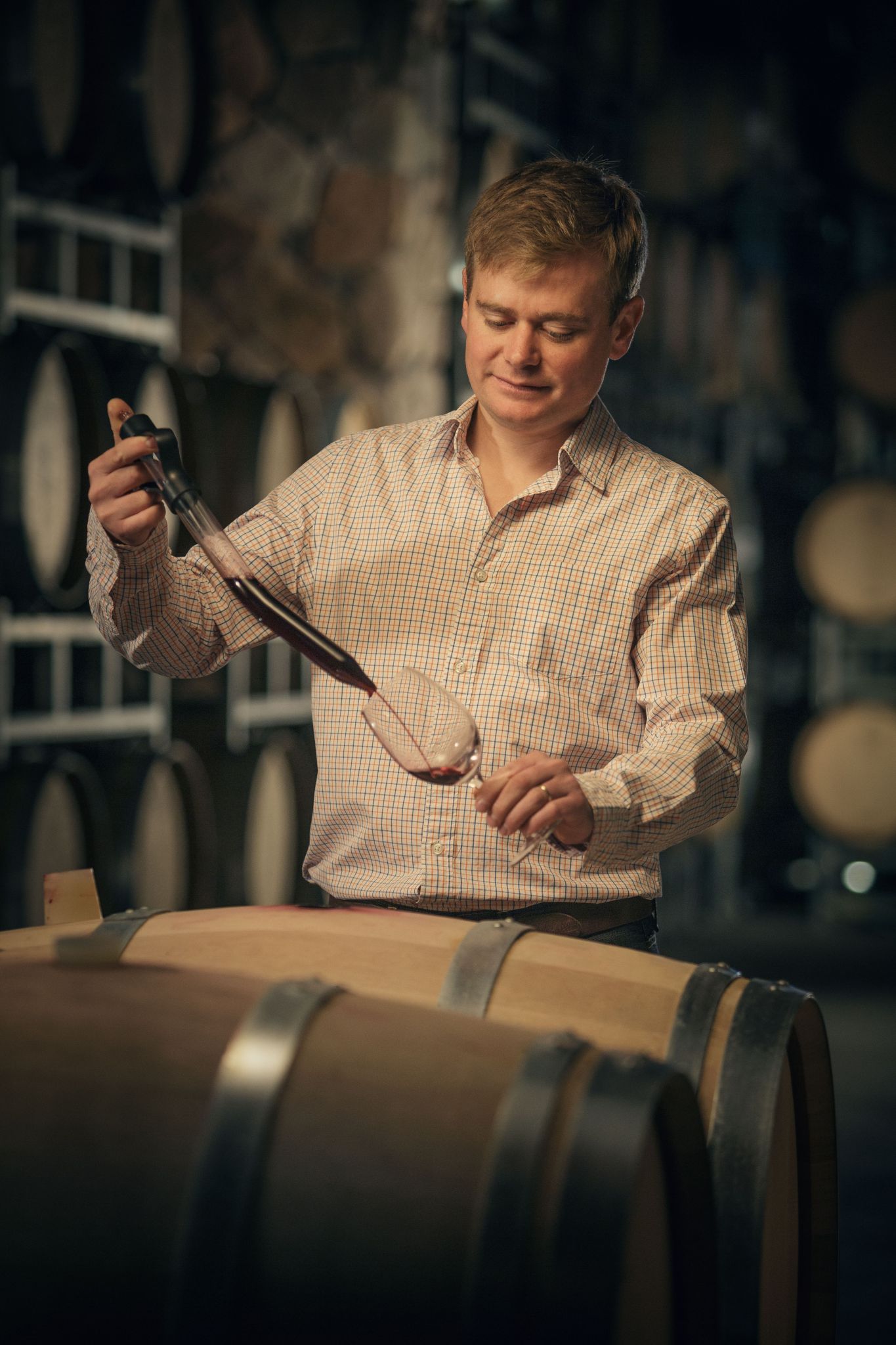 Tomás Hughes
Running through his family vineyards at an early age, Tomás' instincts soon became interwoven with the viticultural fabric of Mendoza. His father a renowned Agricultural Engineer, famed for discovering the Perdenal Valley in San Juan, who worked for 27 years at Nieto Senetiner was an inspiration for Tomás. After a motivational interlude in the Napier wine region in New Zealand, Tomás followed in his father's footsteps and began a BSc in Agricultural Engineering. Realizing the significance of how intimately intertwined the terroir is with the making of fine wines, Tomás branched into winemaking within his BSc. Defying the tendency to focus on one line of studies he went on to study both viticulture and winemaking at postgraduate level, before finally also attaining a postgraduate degree in management in 2011.
Tomás has spent most of his career focused on making fine wines from Mendoza, first with the team at Achaval Ferrer then at Clos de Chacras. However, not to leave his travels behind, in 2006 Tomás visited Australia working a vintage with Peter Lehmann and visiting vineyards and wineries throughout the Barossa, McLaren Vale, Clare Valley and Adelaide Hills before returning to Mendoza to take up the position of senior winemaker, working in the team with Daniel Pi at Trapiche, responsible for their highest tier of red and white wines.
Joining the Finca Decero team as winemaker in 2014, Tomás finally realized a long-held dream of working daily at one with nature, explaining: "For me, joining Finca Decero is a reflection of who I am and what I have learnt over the years about the inextricable link between the earth and wine. Only by working day in day out with Matias Cano as viticulturist, understanding the intricacies both below and above ground from the soil to the differences by vine, by row and by block and the climate of this high elevation in Remolinos Vineyard can I nurture authentic wines which are expressive, vintage by vintage, of this unique terroir."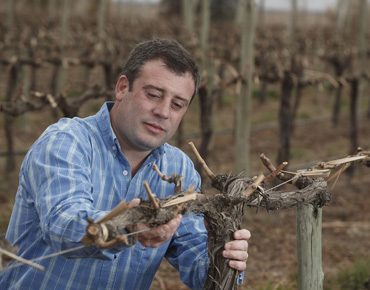 Matias Cano
Born and bred in Mendoza, or "de pura cepa" as Matias likes to say; his father a respected winemaker of Mendoza and his brother also a viticulturist, Matias has soil in his hands and wine running through his veins. Having studied at the University Nacional de Cuyo renown for Agronomy, Matias has come to know Mendoza soils and especially Agrelo intimately and as such is amongst the most respected viticulturists of Mendoza.
Matias aspired to join Finca Decero for the perfect location at the highest area in Agrelo, for the opportunity to nurture varieties all uniquely suited to the site ranging from Malbec and Cabernet to the less common Tannat and Petit Verdot. Knowing that every single each grape undergoes the highest quality selection to get into any Decero wine, Matias relishes the challenge knowing the care and attention required by him and his team every single day.
Maps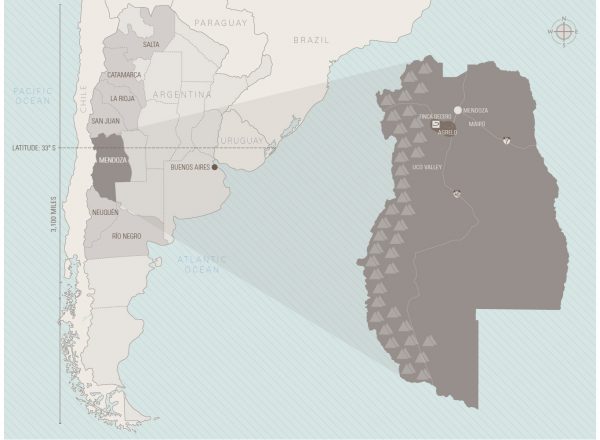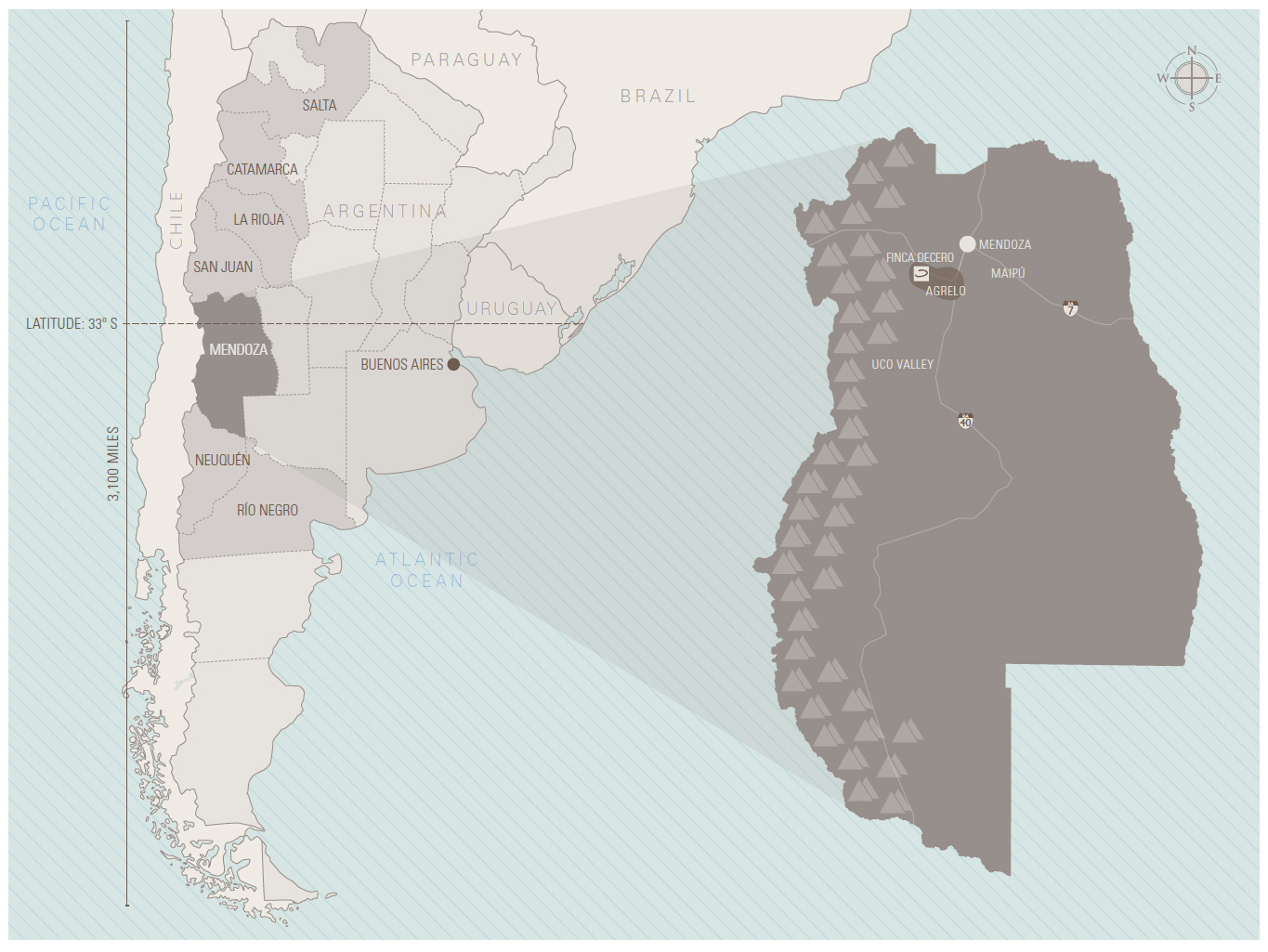 August 10, 2018 - Experience the story behind The Owl & The Dust Devil through this short animated film.