Errázuriz is recognized as perhaps the single top quality producer of Chilean wines, within the last year alone Eduardo Chadwick, President, named Decanter Man of the Year 2018, and the winery awarded Best Chilean Winery 2017 by Robert Parker's Wine Advocate.  As an estate winery, Errázuriz strives to produce the finest wines by controlling every stage of the winemaking process, from grape growing in the Aconcagua, Casablanca and Curico valleys, to winemaking with the most natural techniques. An emphasis is placed on the delicate handling of the wines, with the aim of producing wines of elegance and complexity. It is this dynamism and passion for wine that has made Errázuriz such an internationally respected producer of quality wines.
Don Maximiano Errázuriz founded Viña Errázuriz in 1870 in the Aconcagua Valley, 65 miles north of the capital, Santiago. Recognizing that this valley, with its hot, dry summers and cool Pacific Ocean breezes, was ideal for growing grapes, Don Maximiano sent for the finest clones from France and with tenacity and perseverance transformed this barren land into a world-class vineyard. Today, the tradition of quality lives on with Don Maximiano's descendant, Eduardo Chadwick. Eduardo is the fifth generation of his family to lead this exceptional estate, and his work has been colossal, bringing Errázuriz into a new era where it is acknowledged as a producer of world-class wines, and opened eyes around the globe as to Chile's incredible and diverse sites.
James Suckling - Very refined and pretty with tight polished tannins and a linear and fruity mouthfeel. Medium body, precise and focused.
August 8, 2018 - Eduardo Chadwick  named Decanter Man of the Year, arguably the most recognized and prestigious honor for personal achievement in the global wine industry. Read the full article here.

August 8, 2018 - "We have continually noticed that, for every major fine wine region we cover each year, there is without fail one winery that stands qualitatively above all others." Wine Advocate
People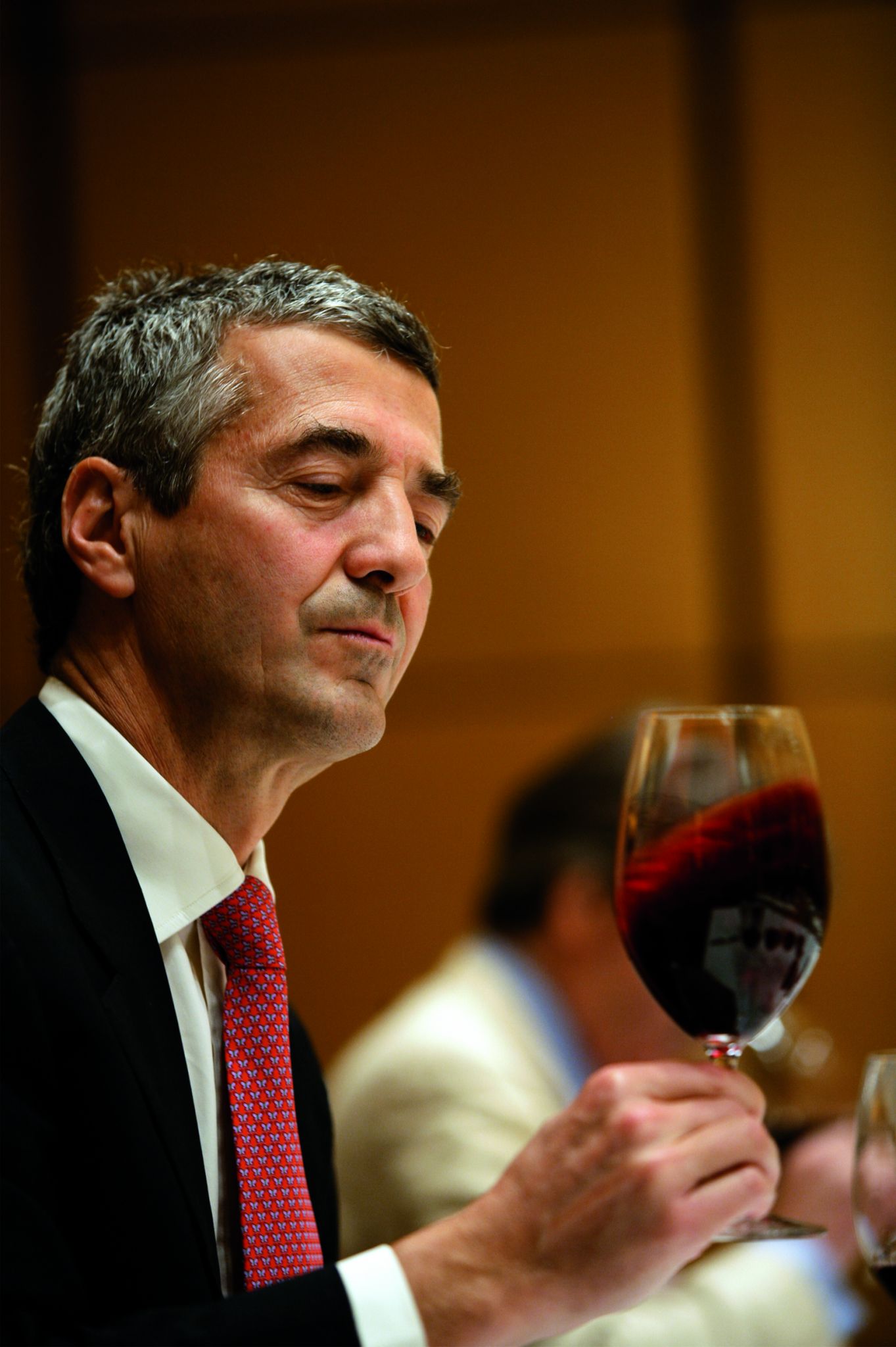 Eduardo Chadwick
Eduardo Chadwick Claro, President of Viña Errázuriz, is without a doubt one of the most important actors in the Chilean wine scene and also one of its most enthusiastic and charismatic promoters. An Industrial Engineer by profession, he is a descendant of Don Maximiano Errázuriz, the winery's founder, and shares his innovative vision.
After finishing university, Eduardo Chadwick joined the administration of Viña Errázuriz. He learned viticulture and winemaking from his father and later studied in Bordeaux. This education led him to bring new winemaking practices and technological modernizations to the family vineyard, and enabled him to insert the winery in the twenty-first century and to place Chile on the world map of premium wines.
Eduardo Chadwick was also a tireless promoter of Chile's image around the world, becoming a true ambassador for the country's potential to produce premium wines.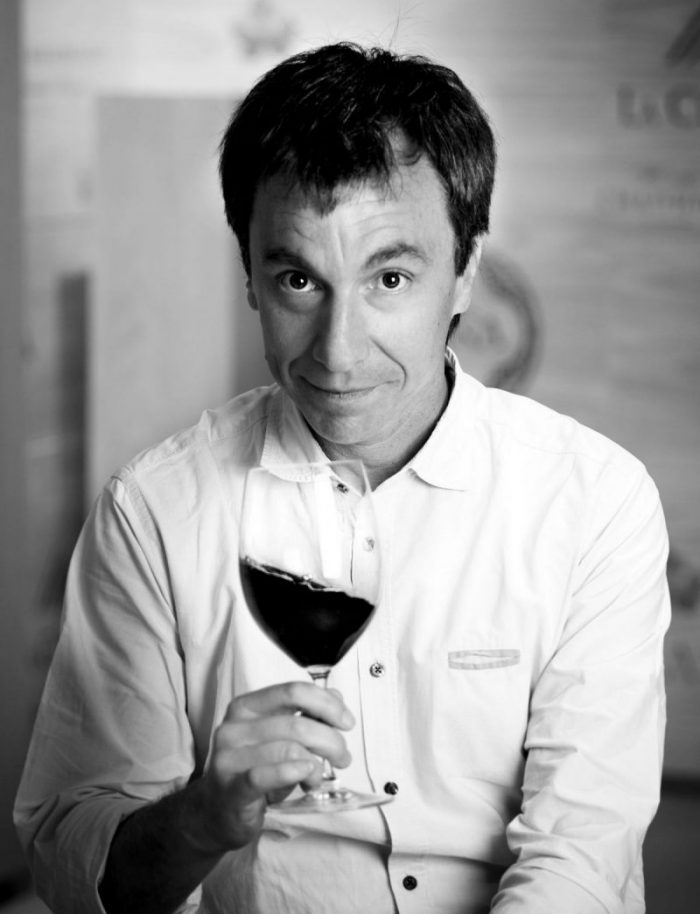 Francisco Baettig
Francisco Baettig was born in Santiago, Chile, in 1969. He studied Agricultural Engineering at the Universidad de Chile and holds a Masters in Enology with honours from the Bordeaux University in France. He is a passionate and tireless worker, with significant professional experience in France, California, Argentina and Chile, all of which have put him in close contact with important figures in the wine world. He is part of a new generation of winemakers who believe in the priority of understanding the vineyard and its terroir, in order to produce wines that express the personality of their origins.
In 2003 Francisco Baettig became the head winemaker at Viña Errázuriz, and as of 2011, he took on the role of Enology Manager of the Corporate Group and its related vineyards. In recent years, Francisco Baettig has participated in numerous technical visits to the most important wine producing regions. In recognition of his professional achievements and the great wines he has been making, he was named '2011 Winemaker of the Year' by the Círculo de Cronistas Gastronómicos y del Vino de Chile (Chilean Food and Wine Writer's Guild).
As the Enology Manager of Viña Errázuriz, Francisco Baettig is in charge of producing the Don Maximiano Founder's Reserve, KAI, and La Cumbre, the iconic wines of the vineyard, today ranked among the best in the world. These wines are fine tuned to achieve genuine expression of each terroir. It is not for no reason that his Don Maximiano, the emblematic wine of Viña Errázuriz, has been the only Chilean contender ranked 'Best in Show' and 'Best Super Premium Red' two years in a row at the Annual Wines of Chile Awards (AWOCA), the most important wine competition in the country, organized by Wines of Chile.
Maps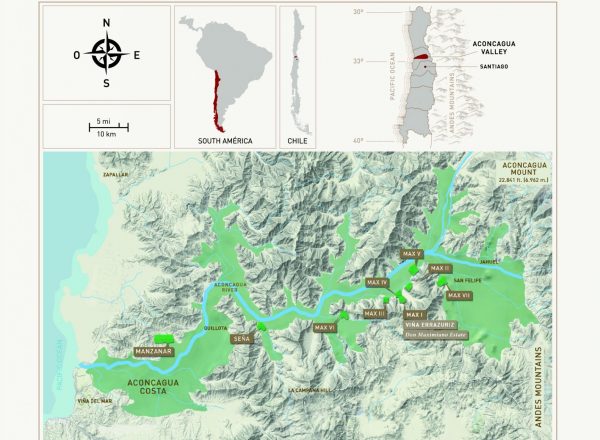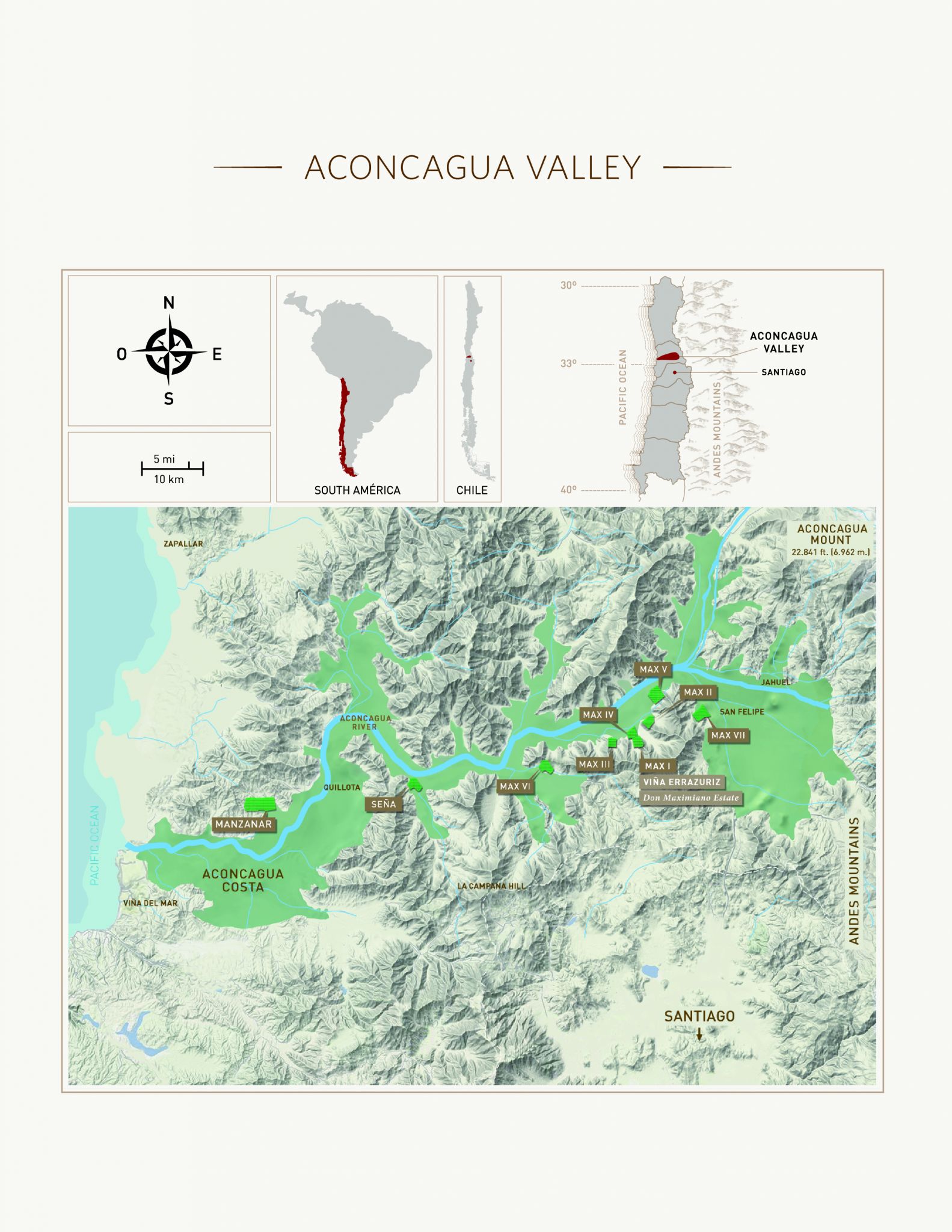 August 9, 2018 - Explore the remarkable vineyards of Vina Errazuriz, including the prized sites along the coast.

August 10, 2018 - Experience the remarkable history of Vina Errazuriz including an in-depth look at the flagship wine, Don Maximiano.