Domaine Chanson
Burgundy, France
Domaine Chanson is one of the great historic producers in Burgundy. Founded in 1750, they are 1 of only 6 producers in the region still remaining from the 18th century and earlier. Most critical to today, Chanson was purchased in 1999 and has been dramatically restored to once again become one of Burgundy's top estates, best signified in 2017 by 3 of their wines earning "wine of the year" plaudits from the most renowned wine critic in France.
Chanson has extensive holdings of over 111 acres of exclusively Premier and Grand Cru vineyards in the heart of Burgundy. This includes 62 acres of Premier Cru vineyards in the Côte de Beaune, making them one of the leading Premier Cru specialists in the appellation. They produce approximately 17,000 cases of domaine wine per year from their vineyards by farming organically, and harvesting all grapes and vinifying all wines, even for contracted vineyards.
Requiring diligent viticulture and perfect ripeness, they vinify all whites and reds 100% whole cluster at their state of the art facility on the outskirts of Beaune. They use Champagne-style fractional pressing to gently extract the juice, and then age wines in barrel, with no more than 30% new oak for the reds and 20% new oak for the whites.
Aging takes place in the Bastion they own, 1 of the 5 massive towers from the 15th century fortifications that encircle the heart of medieval Beaune. Remarkably, Chanson acquired the Bastion just after the French Revolution. The thickness of the Bastion's walls (an astonishing 24 feet thick at the base) ensure a constant temperature and level of humidity. The red wines are stored for 18-24 months in oak barrels in the vaulted cellars of the first 3 levels, each one dedicated to a separate vintage. On the 4th level, a huge circular cellar with a gigantic radial structure supported by chestnut beams shelters the white wines during fermentation, vinification and ageing in oak barrels.
Chanson's wines are defined by lifted and exotic aromas, a supple texture, and rich, dense fruit without heaviness. Chanson is notably obsessed with maintaining top quality across its entire range. The regional and village wines are produced with the same precision and care as the Premier and Grand Crus, and are also artisanal in production. Chanson today occupies a unique position in offering outstanding and authentic wines from a range of both top and up-and-coming terroirs across Burgundy.
Learn more here.

Viré -Clessé
Chanson's regional wine, Viré Clessé is one of the best white wines of the region, combining suppleness and minerality. The appellation lies in the heart of the Mâcon appellation in the south of Burgundy. The two villages, Viré and Clessé form a unique terroir on south-east facing slopes. In Viré, the soil is chalky with large layers of clay. In Clessé, the soil structure is slightly different, with a combination of chalk and clay mixed with liasic marls combined with oyster-fossils, giving the wine an underlying minerality. It's produced from a combination of Chardonnay and Chardonnay Muscaté grapes. 

Bourgogne
The grapes for Domaine Chanson's Bourgogne Rouge are sourced exclusively from select estate-owned vineyards in the Côte de Nuits, as well as several terroirs located in the southern part of the Côte de Beaune.
Meursault, Burgundy
Chanson's Meursault is a village wine with Premier Cru standards. The grapes are from 4 different plots of vineyards from selected growers. 2 of these plots are located on mid-slope for finesse and minerality. The other 2 are situated around the village for more richness and depth. 

Burgundy
This serious Bourgogne Blanc is pale gold in color with intense aromas of citrus fruit, green almond and an underlying minerality. On the palate, it is well-balanced, with very pure fruit and a racy acidity. The finish is refreshing. It's perfect with charcuterie, pâté and goat cheese. 

Chablis
The village of Chablis, located in the northernmost district of Burgundy, is known for producing steely, crisp wines with intense green-appley acidity and a firm, mineral backbone. Domaine Chanson makes a plot-based selection on hills ideally mostly located in south of the village.

Gevrey-Chambertin
Gevrey-Chambertin is one of the major communes in the Cote de Nuits and is located in the northern part of the appellation. Fruit is sourced from 4 contracted growers from mid-slope vineyards bordering the prestigious  Premier Crus, including the Lavaux St Jacques. This is a "coup de coeur" wine, meaning it touches your heart with its charming style and powerful aromas and flavors.

Givry
Givry is one of the smallest but most famous of the 5 villages in the heart of the Côte Chalonnaise, in the southern part of Burgundy. Whole bunch maceration really helps this wine to deliver. It brings structure, matter and a touch of spiciness and freshness. 

Marsannay
Marsannay is a village level located in the northen part of the Côte de Nuits a short distance of Dijon, the regional capital. Chanson has made this appellation an intense focus because of the serious quality the wines can achieve when diligently approached, and the sheer pleasure they can offer.
View all Wines
Wine Spectator - "Defined by vivid acidity, this red is racy, corralling the cherry, currant, tobacco, earthy and mineral flavors into a linear frame. Shows an underlying smokiness, along with fine length."
January 8, 2019 - January is a great time to reset the palate, not with a cleanse - but with outstanding Burgundy wines that are actually affordable! We had the opportunity to sit down…
People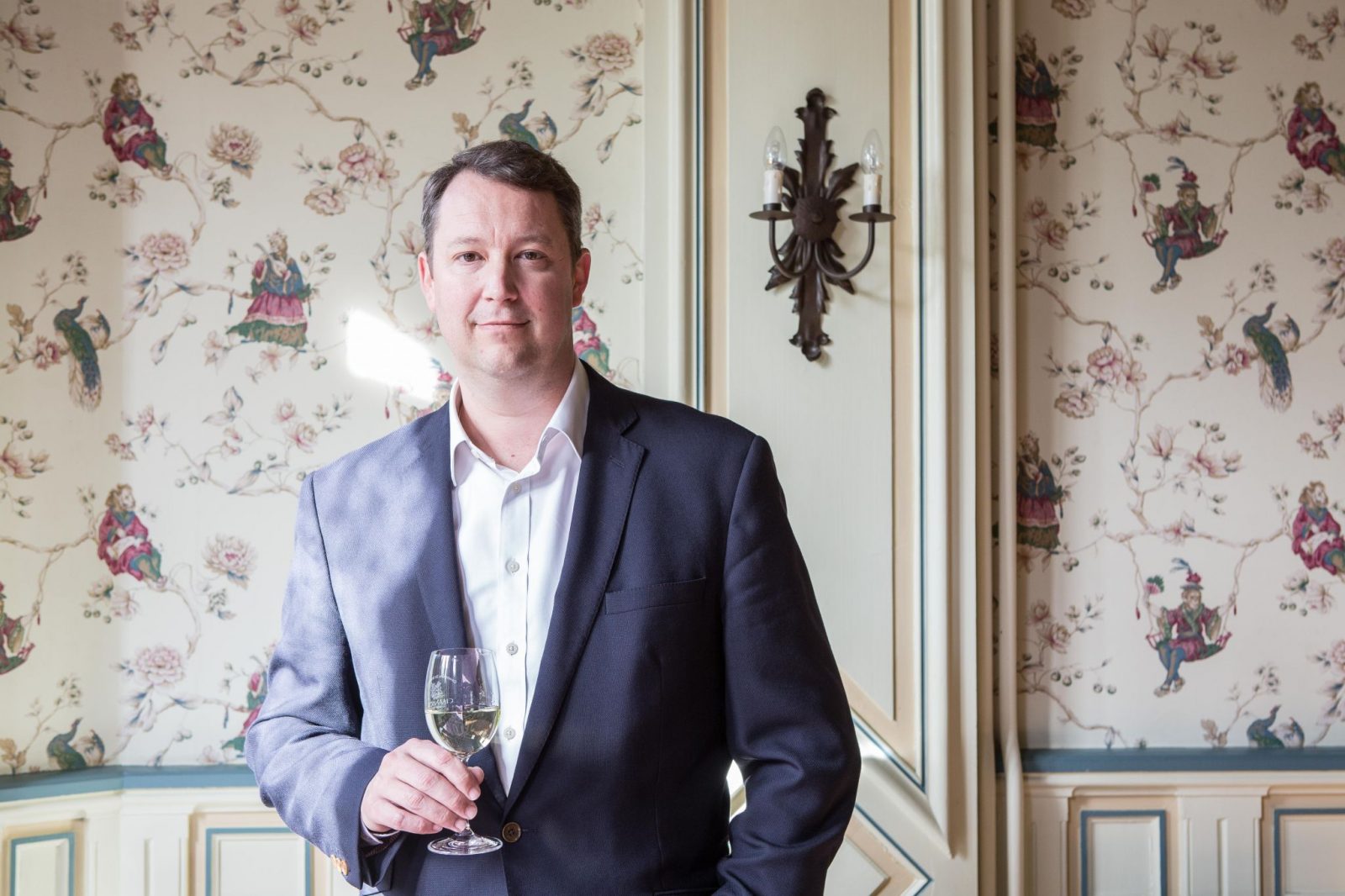 Vincent Avenel - Managing Director
After beginning is career in Bordeaux and the Loire, his passion for great wines naturally drew him to Burgundy where, over the course of fifteen years, he has been successfully involved in the development and renewal of many renowned Maisons in Beaune, Nuits Saint Georges and Chablis. In perfect harmony with the quality strategy which prevails at Chanson, he now breathes dynamic new life in the Maison, mixing audacity and a respect for tradition.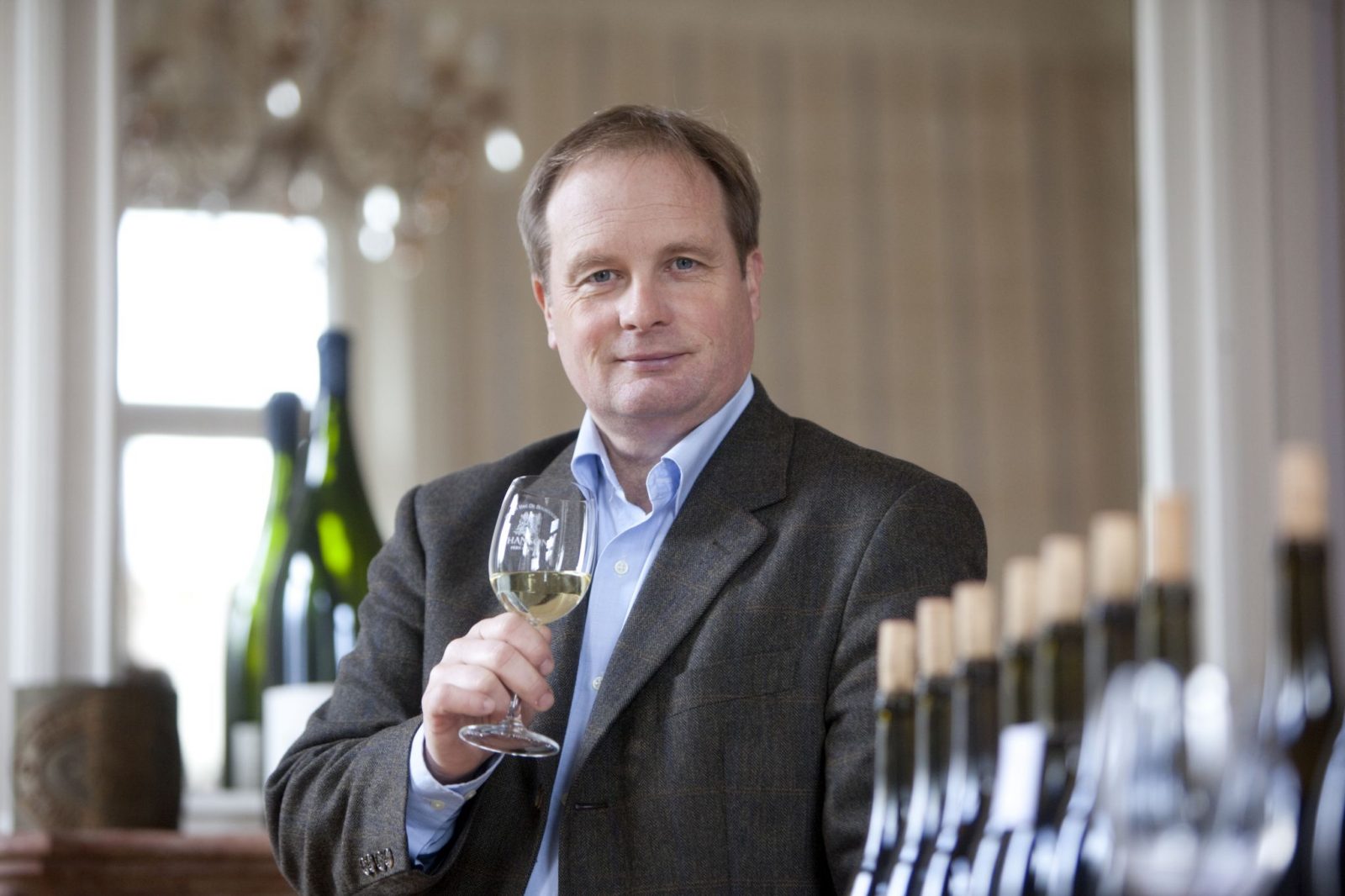 Jean Pierre Confuron - Winemaker
Jean-Pierre Confuron, recognized by his peers as one of the most talented oenologists of his generation, implements a disciplined and uncompromising vinification. In charge of vinifications and grapes purchasing, he only works with other winemakers sharing his philosophy and his deep respect of terroirs and vines. He leaves no room for approximation whether it is in the vineyard or in the cellar. Jean-Pierre is considered by many as the "master of Pinot Noir" and was awarded Winemaker of the Year by La Revue de Vine de France in 2014.
Maps