Bollinger is an icon in Champagne, all the more remarkable because its reputation rests entirely on the quality of its extraordinarily distinct Champagnes. Very simply, Bollinger is the outlier. The rigorous, obsessive attention to detail and preservation of artisanal, almost absurdly labor-intensive practices, makes Bollinger both a guardian of the past and, as we see with each passing year, the beacon of the future.
Each and every detail at Bollinger represents a quest for a certain form of perfection. Known around the world for powerful, polished Champagnes that are among the greatest of both Non-Vintage and Vintage Champagnes produced, any of the fundamentals to their approach and production would be special, but when taken altogether are utterly unique.
First, the Bollinger vineyards cover 405 acres, most of which are classified as Grand or Premier cru, and provide roughly two-thirds of the house's needs. Decades ago, Bollinger wrote a quality charter that stated their own vineyard must account for at a minimum 60% of their production. This reflects their approach to always focus on quality, and not quantity.
Secondly, no producer is as associated with a single grape in Champagne as Bollinger with Pinot Noir.  The most demanding grape variety to grow in the region, it forms the backbone of Bollinger's luscious style, making up around 60% of plantings and always 60% or more of each Champagne.
Thirdly, Bollinger is the only remaining producer in the region with its own cooperage, and keeps a stock of 3,000 oak barrels for fermenting the base wines for its Non Vintage and Vintage wines.  Their single cooper, an important link to historical knowledge, does not make any new barrels, rather spends his time fixing barrels, many of which are over 60 years of age. All Vintage wines are 100% barrel fermented, both alcoholic and malolactic fermentation, something no other major producer does.
Fourthly, Bollinger stores its reserve wines to blend into their Non Vintage cuvées in magnum bottles, an incredibly labor-intensive process that no one today undertakes. It requires opening by hand all the magnums to blend into the Non Vintage wines, crazy work that takes a team of 7 a full month to complete every year.
Lastly, all Vintage wines are aged under cork, and not under a crown capsule (like a soda capsule). This requires that every Bollinger vintage bottle bottle is hand-riddled, and then hand disgorged. Again, an unthinkable amount of work.
Very lastly, it would be impossible not to note that Bollinger is also known for its long-time on-screen relationship with British secret agent James Bond. They have been featured as Bond's Champagne of choice in almost every Bond movie going back to 1973.
Wine Advocate - "Fermented in oak barrels and aged under natural corks for almost 13 years, Bollinger's 2004 R. D. Extra Brut blends 66% Pinot Noir with 34% Chardonnay from 16 crus, 88% of which are classified as Grand Cru. The wine opens with a very clear, deep, rich and aromatic but also pure and mineral-fresh nose of crushed rocks, cherries, brioche, pain aux raisin, white nougat, chalk and ripe, yellow-fleshed fruits. Highly elegant and complex on the weightless yet persistent and salty palate, this is an intense, densely woven, firmly structured yet elegant, beautifully refined and refreshing "recent disgorgement" (February 2018) that reveals just a kiss of oxidative flavors that adds even more complexity. A great Champagne on its way to improve over many years in the bottle."
People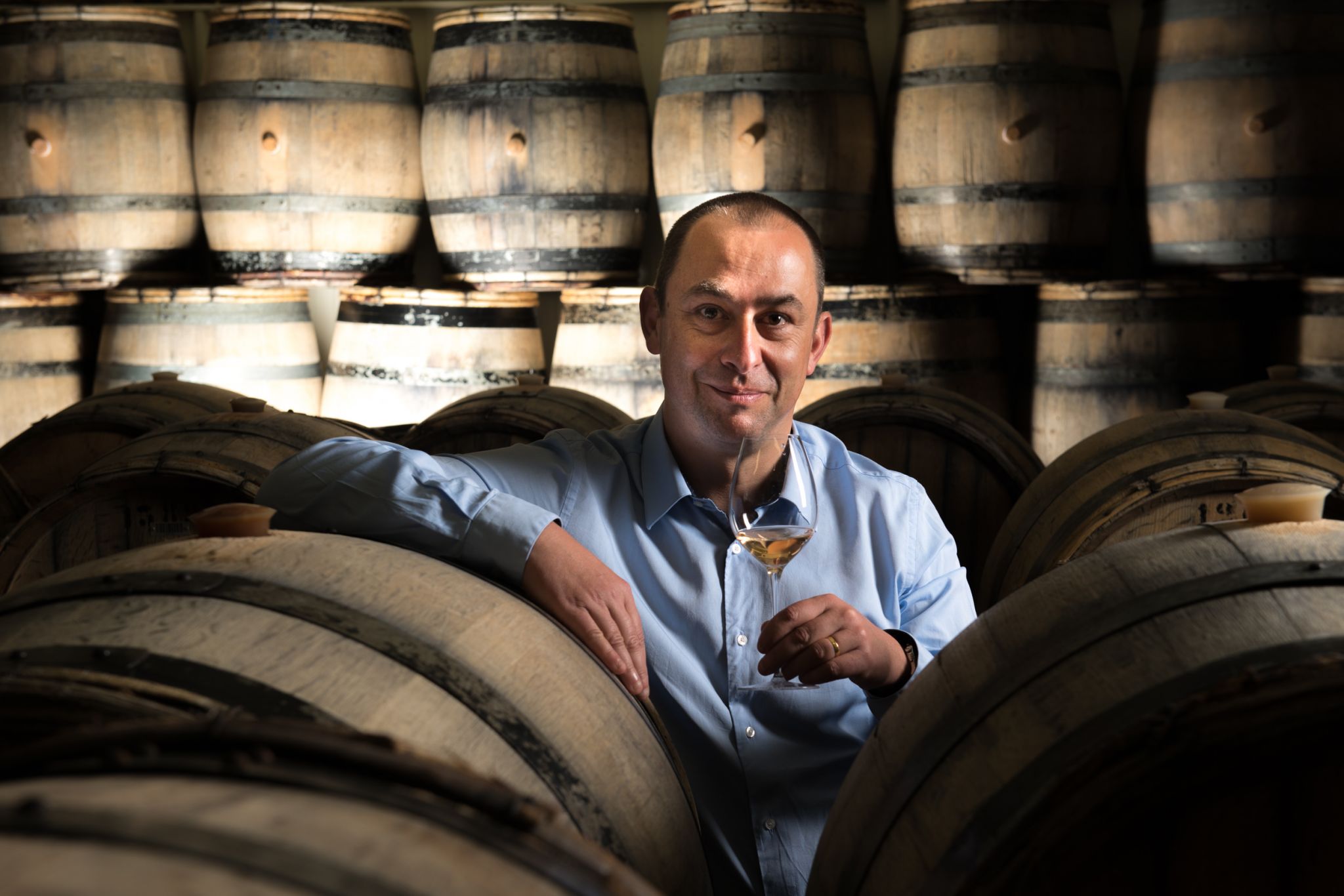 Gilles Descôtes
Gilles Descôtes, who holds degrees in both agronomy and oenology, has been the Cellar Master of Champagne Bollinger since 2013. Before assuming his current role, Descôtes spent 10 years at the Champagne house, first as assistant production director, then director of vineyards and supply and lastly as technical director.
As an ambassador for the family-owned house, Descôtes takes responsibility for the production of all Bollinger's cuvees, grape supply and management of the house's own vineyards. Among his chief objectives is to maintain the style and excellence of the portfolio that Champagne enthusiasts expect from the House.
Under Descôtes' leadership, the House restored a remarkable treasure trove of 600 bottles of "forgotten" wines, dating back to 1830. Through this immense project and investment of time and resources, the Bollinger family was able to introduce an archive and its first wine library in its cellars.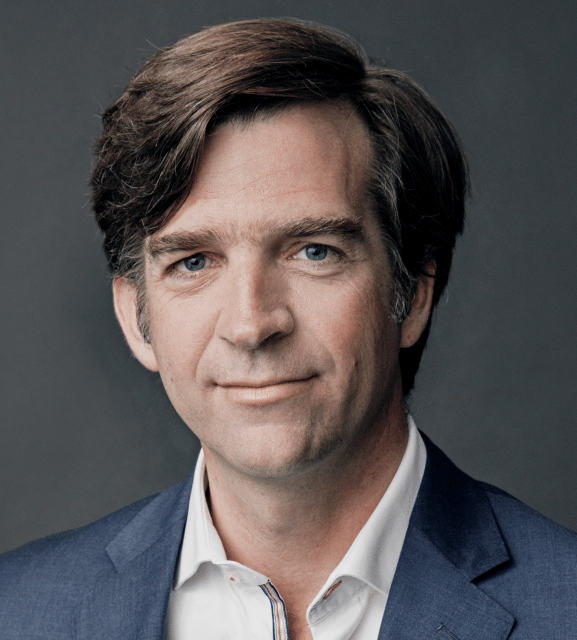 Charles-Armand de Belenet
Charles-Armand de Belenet joined Champagne Bollinger as the General Manager in September 2017, bringing with him 20+ years of international sales and marketing experience. He is tasked with ensuring the consistency of the style and quality of Bollinger champagnes, while evolving the value growth strategy of the House.
Charles-Armand de Belenet started his career with Bacardi-Martini as Product Manager, before joining Lindt and Sprüngli in 1999. In 2000 he joined MagnumVinum.fr, an internet startup prior to moving to Allied Domecq in 2002. In 2006, he was appointed by Pernod France as Marketing Director and then moved to Pernod Ricard Korea as Marketing Director. In 2011, he was promoted to International Marketing Director of Martell, Mumm and Perrier Jouët.
As result of Charles-Armand's breadth of experience, the Bollinger family has found a GM they trust to manage the House and help ensure its continued success.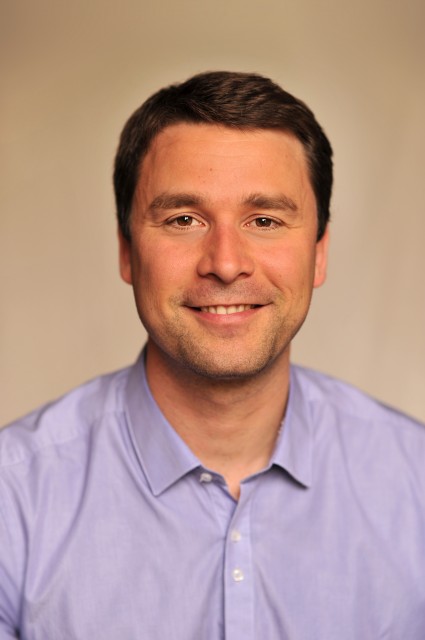 Denis Bunner
Denis Bunner joined Champagne Bollinger in September of 2013 as Gilles Descôtes' deputy cellar master. He works alongside Gilles on an enduring quest for perfection in all of Bollinger's champagnes. As part of his role as Deputy Cellar Master, Denis travels the world leading Master Classes for the expressions within the portfolio and curates vins clairs experiences on behalf of the House.
Prior to joining Champagne Bollinger, Bunner was the head of oenology for the Comité Interprofessionnel du Vin de Champagne (CIVC) for approximately 10 years. Among other responsibilities, he participated in the implementation of the region's guide to sustainable viticulture. He was also responsible for answering questions about Champagne's major technical challenges, including the quality of vins clairs. Bunner holds a degree in oenology from Reims University and is committed to using his experience in viticulture and vinification to serve the ambitions of Champagne Bollinger, in accordance with the quality requirements of the House.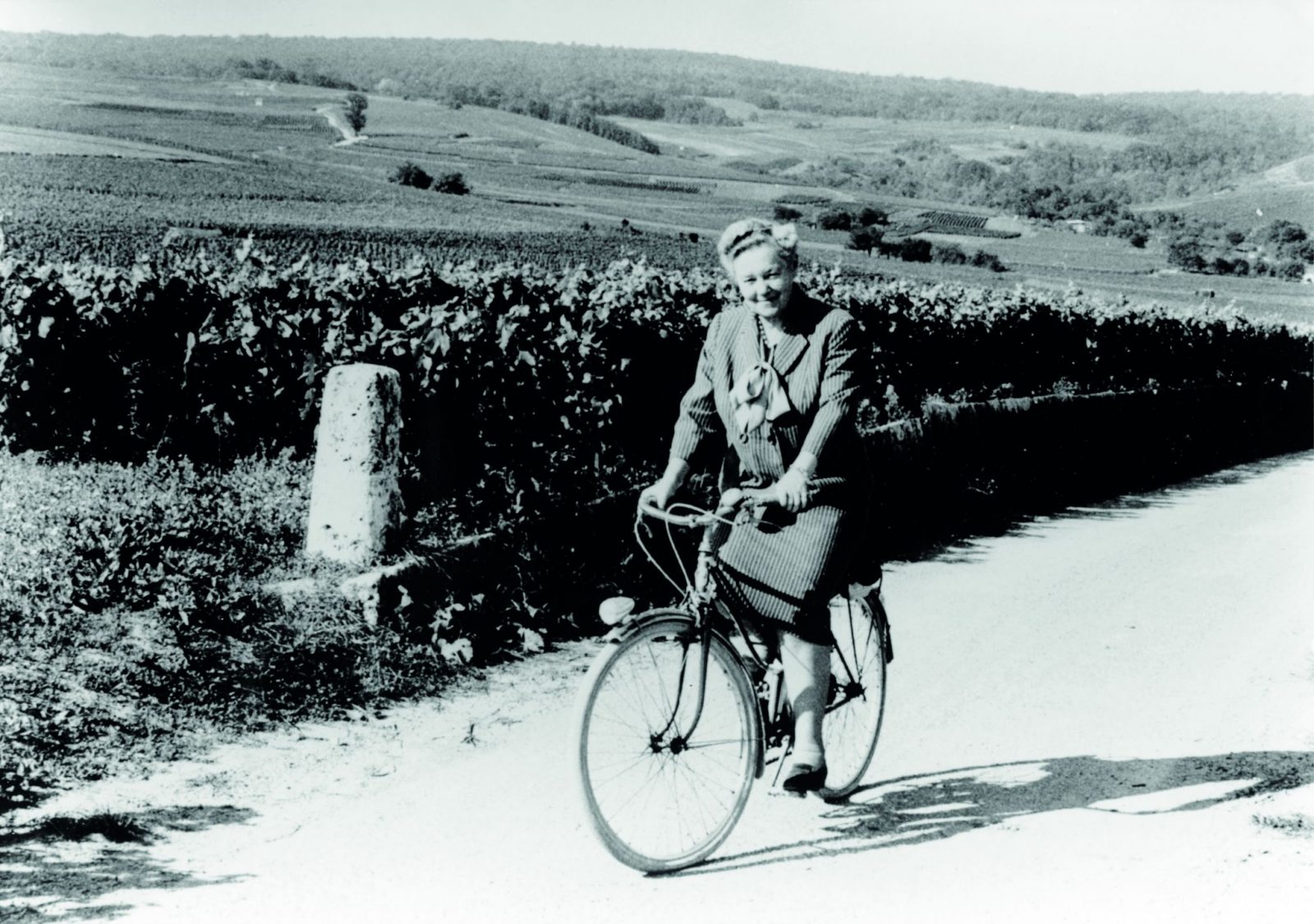 Madame Lily Bollinger
When Elisabeth (Lily) married Jacques Bollinger in 1923, she became passionately involved with the House and became known as one of the Grand Dames of Champagne. She was only 42 when she lost her husband at the height of the war. Without hesitation and with great dignity she stepped in to take the helm of the House and put her heart and soul into her new role. Lily leveraged her natural grace and charm to promote the House around the world. A dauntless businesswoman and formidable strategist, she would tolerate nothing short of excellence. One of her greatest legacies is the creation of the prestige Bollinger R.D. cuvee, which underscores her ability to innovate and market new products.
She was often seen cycling through the vineyards to check on the vines, quizzing growers about their families and checking on the health of the vintage. The familiar image of her cycling through the vineyards is imprinted in everyone's memories. In addition to her love of cycling, she is also famously known for saying:
"I drink Champagne when I'm happy and when I'm sad. Sometimes I drink it when I'm alone. When I have company I consider it obligatory. I trifle with it if I'm not hungry and drink it when I am. Otherwise, I never touch it -- unless I'm thirsty."
Maps