Ferrer Bobet
Priorat, Spain
Ferrer Bobet Priorat is the second vintage of a Priorat produced primarily from Ferrer Bobet's own vineyards. It fulfills the vision of elegance, freshness and detail that were the reasons for starting the estate. It is a Carignan based blend, based on low vigor and high quality rootstocks and clones, aiming for perfectly balanced vines.

Ferrer Bobet
Ferrer Bobet's Vinyes Velles is an old vine blend of Carignane (70%) and Grenache (30%). It's produced from some of the best steep slate hillside and terraced vineyards in Priorat. Though the "second wine" of Ferrer Bobet, the initial 2005 release put Ferrer Bobet on the wine world map. Two of the most important publications in Spain named it their wine of the year, and accolades came pouring in from Russia, the UK and the US. It launched the Ferrer Bobet mission of creating wines of elegance and purity, and the message has resonated.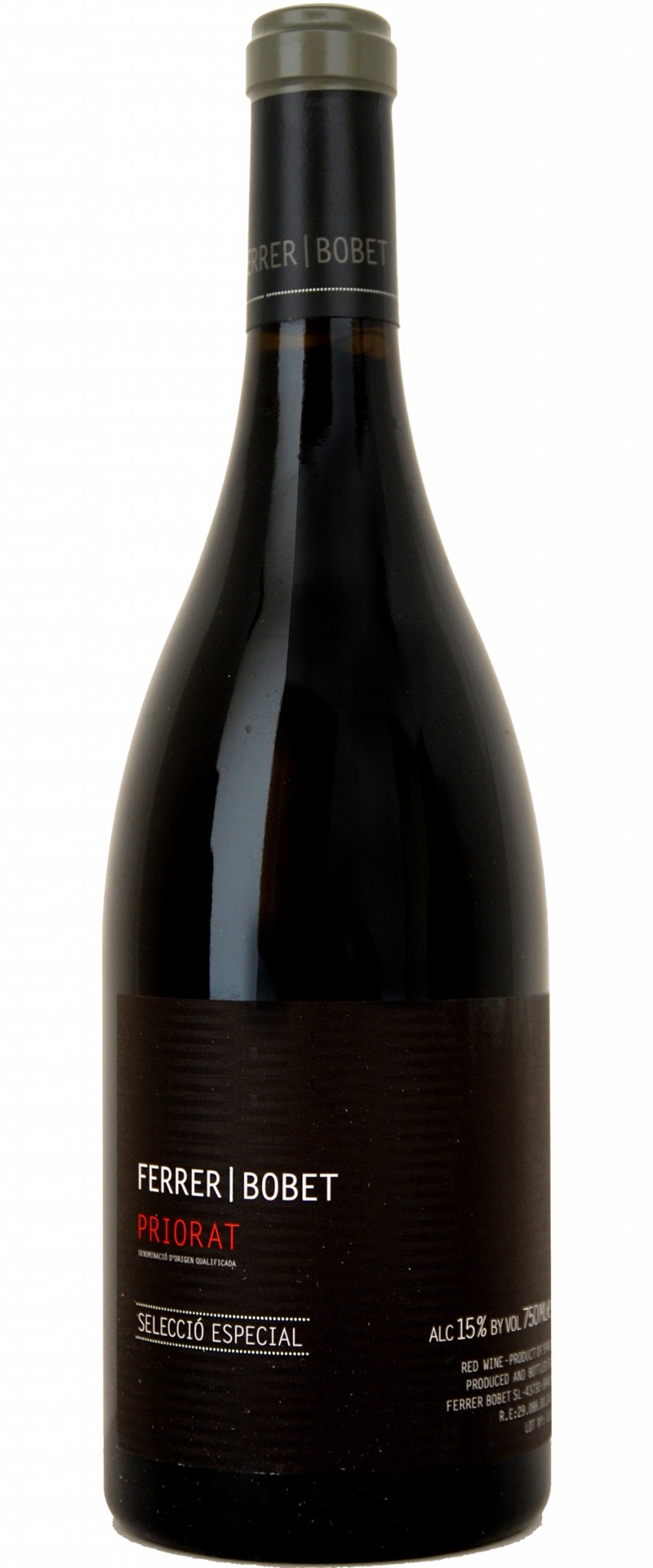 Ferrer Bobet
Selecció Especial Vinyes Velles is 100% Carignane from hundred year old vines in some of the best vineyards in Priorat, in one of the coolest, steepest and highest elevations of the appellation, factors which contribute to optimal phenolic ripeness and help preserve flavors and acidity. A wine of truly profound fruit and minerality.