The global winemaking legend shares a taste of Portugal's celebrated Nacional Vintage Port, and the vineyard it comes from.
By Collin Dreizen, Wine Spectator
Some names are especially storied among wine lovers. Portugal's Quinta do Noval and its celebrated Vintage Port Nacional are certainly among them. Much of Noval's recent success can be attributed to Christian Seely, who has led and modernized the estate since 1993, following its purchase by French insurance company AXA.
Impressively, Seely also oversees AXA's other wineries, including Outpost on Napa Valley's Howell Mountain, Sonoma's Platt Vineyard, Burgundy's Domaine de l'Arlot and Bordeaux's Château Pichon Baron, and operates his own acclaimed estate, Quinta do Romaneira.
Seely's efforts were on display at the Wine Experience, where the audience tasted the 2011 Nacional (98 points, $650 on release). He explained that the wine comes from the small Nacional parcel at the heart of Noval's 460 acres of vineyards in the Douro Valley.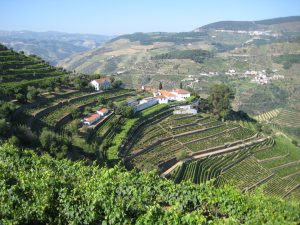 Douro Valley, Portugal

One of the oldest port houses, Quinta do Noval is also arguably the greatest. It is unique among top port houses in that most of the ports are made from estate-grown fruit and, notably, all of the vintage Noval wines are from the single Quinta do Noval vineyard.