France's Groupe Bollinger has been raising its profile in the U.S. market over the past few years, leveraging increasing consumer enthusiasm for Champagne with its namesake bubbly while expanding its portfolio in key categories with acquisitions like Oregon's Ponzi Vineyards and Sancerre's Domaine Hubert Brochard. The Bollinger Champagne brand and Ponzi are each at around 30,000 cases in the U.S., and the Bollinger Champagne house has annual revenue of approximately €100 million ($98m), according to the CIVC. Partnered with New York-based importer Vintus, the group is aiming for continuing organic growth along with more potential acquisitions, says Jean-Baptiste Rivail, who serves as both CEO of Ponzi and executive vice president of Groupe Bollinger in the U.S. SND executive editor Daniel Marsteller caught up with Rivail for an update. [shankennewsdaily.com]
PART I
SND: How are fine wine market conditions in the U.S. from your perspective as we head into the home stretch of the year?
Rivail: From our point of view, the fine wine market in the U.S. is in an interesting moment of both notable growth and reasonable fears. There is an undeniable demand for fine wine, fueled by the reopening of on-trade and post-Covid normalization of social life. The appetite for discovery, thirst for education and knowledge from consumers (younger or more mature alike) are, to me, constitutive of a healthy trend. They are great signals that this appeal for quality wine will not be short-lived: consumers are understanding the subtleties within the fine wine world and want to explore it.
On the other hand, there are some doubts fueled by current economic uncertainty and inflation. Domestic winemaking costs have been soaring, and we've already seen an impact on some price tags. One unknown is whether fine wine consumption will be used as a buffer to offset inflation, resulting in trade-down or less consumption. The euro-dollar exchange rate might also play in favor of imported brands.
SND: How has the Ponzi brand been faring since the acquisition, and what moves is Groupe Bollinger making to continue raising its profile?
Rivail: We've been working hard at simplifying and redefining our domestic portfolio, to put the emphasis on the quality of our Laurelwood district wines, most of them being estate grown. To amplify our message towards consumers and strengthen our brand, we recently unveiled a new portfolio identity. It celebrates a recentering to the higher end of the portfolio that both Luisa Ponzi, our second-generation winemaker, and myself see as being the soul of the winery.
We're also fortunate to rely on Groupe Bollinger, which has been very supportive of our investments in vineyards—we're at the verge of finalizing exciting land acquisitions in the Willamette Valley, which will help us secure quality fruit and estate farming for the long-term—as well as numerous investments in the cellars. Groupe Bollinger also insists on coming with significant investments to continue limiting our environmental footprint as well as continued innovation.
SND: Which wines in the Ponzi range are driving growth?
Rivail: Currently, it's hard to keep up with demand for our Laurelwood Pinot Noir. Together with our Laurelwood Chardonnay, these two cuvées represent the heart of our offering, whilst Pinot Gris, which is increasingly hard to source, is diminishing in volume produced. Our portfolio is therefore now gravitating towards the $45 price-point, and we also see a very high trend for our Pinot Noir Reserve ($65), in particular in fine dining restaurants.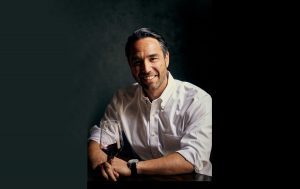 PART II
SND: What's the latest news on Groupe Bollinger's Champagne brands in the U.S.? What's working well currently, and where are you facing challenges?
Rivail: The demand for Champagne seems insatiable in the U.S. Our brands are fully benefiting from it, and we're supporting this growth as the U.S. market is a key priority for the group. Thanks to the partnership with our importer Vintus, we've steered our channel penetration and see both our brands Champagne Bollinger and Champagne Ayala gaining distribution footprint, in particular in on-trade and independent retail. Our brands are strong in the U.S.—we believe there are a lot of opportunities for them here, and we'll continue to increase our market presence.
Bollinger and Ayala have always cultivated their traditional craftsmanship and artisanal soul. This obviously puts a natural limit on these brands' scalability: that constitutes our biggest challenge, in this context of high demand and low inventory. True to their DNA and both in their historic home of Aÿ, Ayala has just inaugurated an expansion of its cellar, while Bollinger has unveiled an overhaul of its visitor center—including a 20-room hotel, to be opened by 2029—as well as cellar modernization.
SND: What does the acquisition of Domaine Hubert Brochard bring to the portfolio? And is further acquisition activity from Groupe Bollinger likely?
Rivail: Our portfolio is balanced, focusing on maisons that have longstanding fine wine credentials and authentic stories to tell. We have the good fortune to be in very high-demand wine segments today—Champagne, of course, but also Loire Valley (Sancerre in particular), Burgundy, Cognac, Oregon, and sparkling with Crémant de Loire. Domaine Hubert Brochard will help us grow in Sancerre. I'm thrilled about the Sancerre enthusiasm in the U.S. It's a very exciting category with real terroir differences, hence endless possibilities for consumers to explore and grow their appreciation. Brochard is a transformational acquisition for Groupe Bollinger as it will make our group one of the biggest owners of Sancerre, with more than 200 acres of this great Sauvignon Blanc appellation, all from well-established vineyards and very respected producers. And we're of course tirelessly looking at new acquisition opportunities as well.
Champagne, France

Bollinger is one of the rare Grande Marques that's still family owned. Known for its rich, elegant and polished style of Champagne, their outstanding wines are the result of rigorous attention to detail and incredibly labor-intensive practices that few houses are willing to undertake. Underscoring its excellence, Bollinger has remained British secret agent James Bond's Champagne of choice since 1973.

Champagne, France

Ayala is one of the most exciting stories in Champagne today, almost the definition of a boutique Champagne producer. Independently owned, a small, young and dynamic team handles every step of production from grape reception to labeling in their jewel of a facility with incredible precision, crafting Chardonnay-focused wines that deliver immense pleasure, freshness, and elegance.

Chehalem Mountain AVA, Willamette Valley, Oregon

Dick and Nancy Ponzi helped put Oregon on the map in the United States and the world, and the Ponzi family has worked continuously for over 50 years leading and innovating in the region and, in the case of Pinot Noir, across the country and indeed the world. Today winemaker Luisa Ponzi continues her work of the last 30 years with the family of Champagne Bollinger, which acquired Ponzi Vineyards in 2021.