The South Florida Reporter included Chateau Montelena Estate Cabernet Sauvignon 2016 in a story focused on prestige wines from Napa Valley. The article offers a brief history of the winery before sharing tasting notes. Writer Tom Marquardt says, "The 2016 has very opulent floral aromas with ripe, rich blackberry and plum flavors with hints of toffee and spice." Read the full story HERE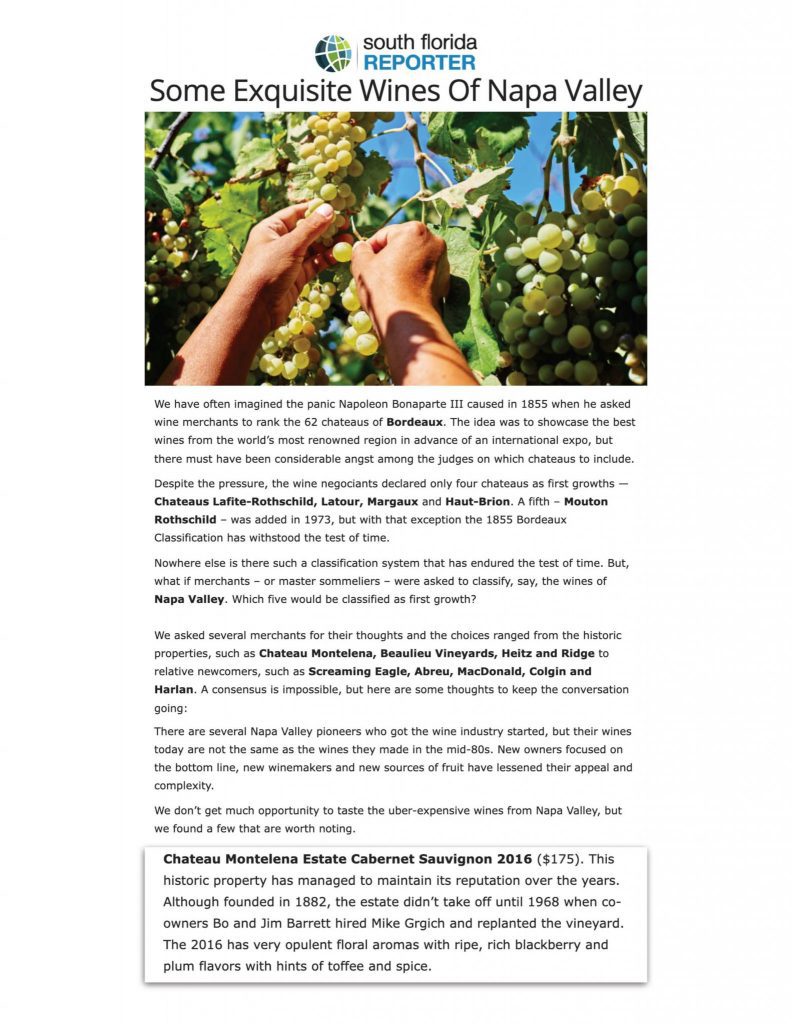 Chateau Montelena

Calistoga, Napa Valley, California

The Estate Cabernet Sauvignon is Chateau Montelena's flagship wine and a quality icon of Napa Valley. The winemaking team works obsessively and passionately with each vintage to capture the best expression of their historic terroir. This is a show-stopper that reveals the perfect blend of flavors, aromas and textures to reach the pinnacle of balance.
Calistoga, Napa Valley, California

In 1976 Chateau Montelena put California at the forefront of the wine world. That year a who's-who of the French wine establishment gathered in Paris for a blind tasting of French and American wines. When the scores were tallied, the top-ranking white wine was Chateau Montelena's 1973 Chardonnay. Montelena today continues to be a quality benchmark in Napa Valley, producing some of the finest Cabernet and Chardonnay in California.