The Manual included Champagne Bollinger La Grande Année 2012 as one of 11 best champagnes to celebrate with.
Writer Mark Stock adds, "this high-scoring release from almost a decade ago is complex and great with fellow luxury items like fresh oysters or lobster. You'll love its jovial character and lasting finish." Read the full story HERE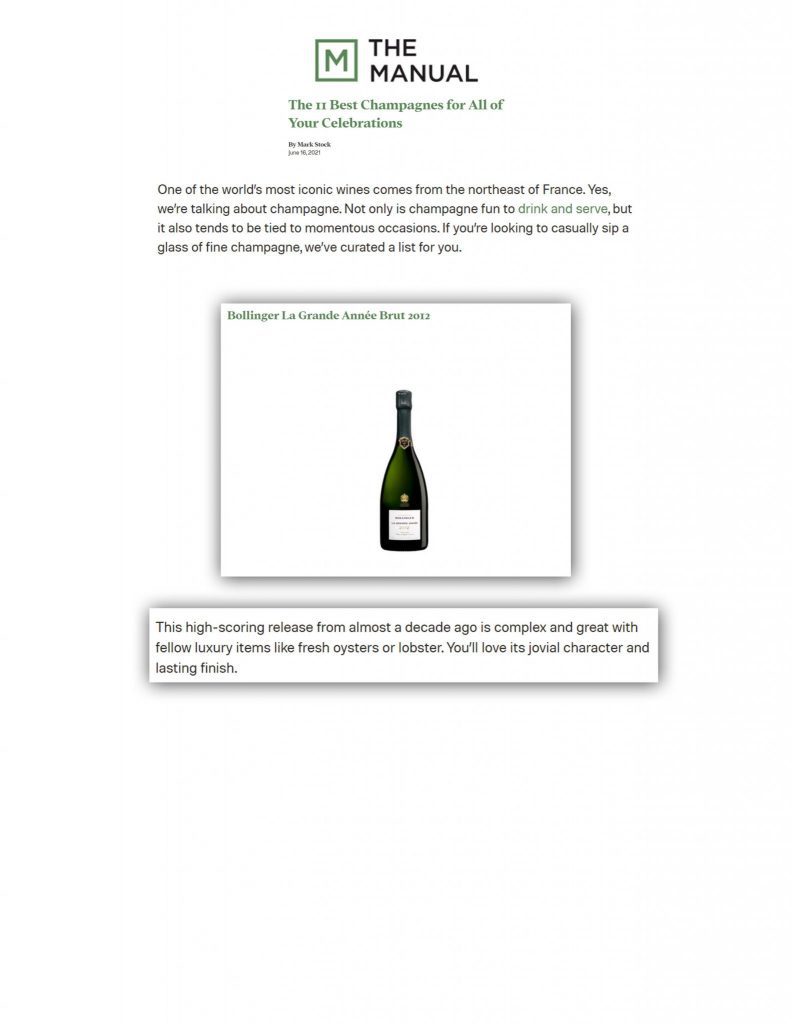 Champagne Bollinger

Champagne, France

La Grande Année: The Great Year. This Champagne is the embodiment of everything that makes Bollinger the producer that stands apart in Champagne. La Grande Année, or LGA, preserves the traditions of the past and symbolizes the word "hand-crafted" so strongly that an overused word suddenly becomes the only appropriate definition.
Champagne, France

Bollinger is one of the rare Grande Marques that's still family owned. Known for its rich, elegant and polished style of Champagne, their outstanding wines are the result of rigorous attention to detail and incredibly labor-intensive practices that few houses are willing to undertake. Underscoring its excellence, Bollinger has remained British secret agent James Bond's Champagne of choice since 1973.