WTOP wine columnist Scott Greenberg included Guigal Cotes du Rhone Rosé in a roundup inspired by his favorite "National Day" food and drink holiday, National Rosé Day.
Greenberg says, "northwest of Languedoc is where you'll find the Rhone Valley, home to the 2019 E. Guigal Rosé, a delightful wine! The charming bouquet of ripe strawberries and red raspberries begs you to gulp instead of sip this refreshing blend of Grenache, Syrah and Cinsault." Read the full story HERE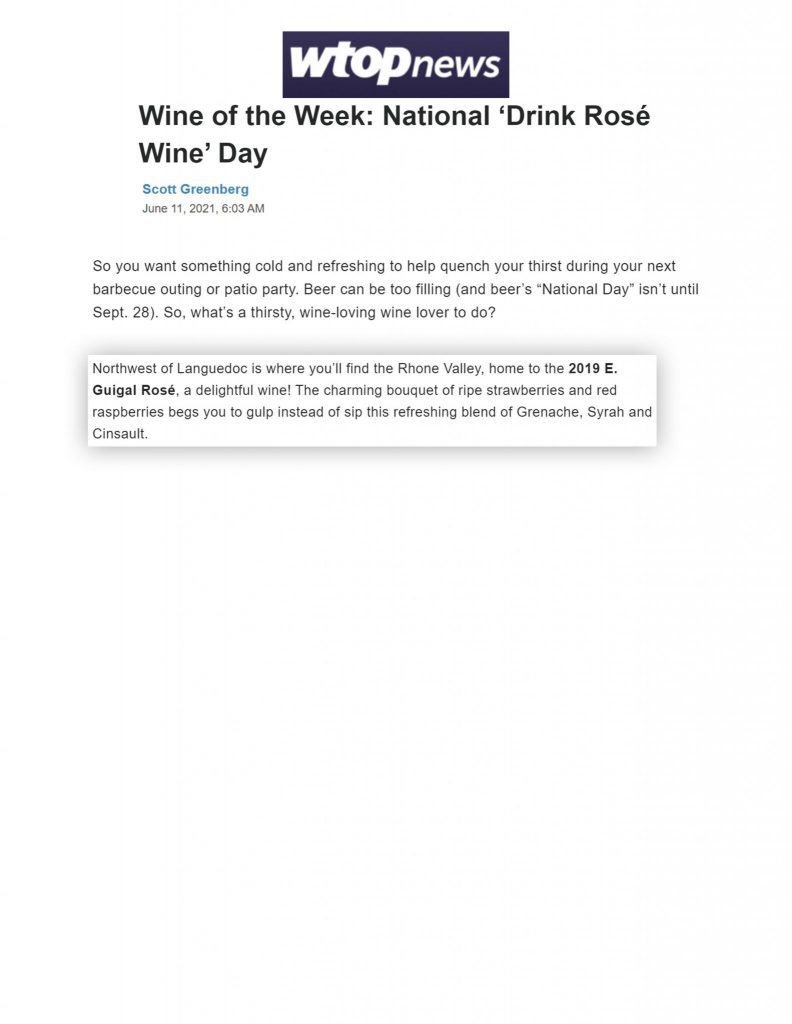 E. Guigal

Côtes du Rhône

The Guigal family has made serious rosé wines since the 1940s, and their Côtes du Rhône Rosé, like all their Côtes du Rhône wines, is humble in name only. The wine bursts with irresistible fresh red fruits and yet is also long and satisfying. Because of its quality and body, it's a rosé that you can bring to the table, and do so all year long. It is a rosé that offers both refreshment and pleasure.
Rhône Valley, France

The more you learn about the Guigal family, the more astounding becomes their story.  Their wines are the benchmarks for every Rhone appellation, and over the last thirty years they have become arguably the most lauded producer in the world.  Year after year the Guigal family produces wines of exceptional quality that in all classes offer exceptional value.