Beverage Media connected with Miriam Masciarelli via Zoom, where they discussed the history of her family's namesake winery, Masciarelli. As a brand manager for the winery, Masciarelli also elaborated on a "girl power" initiative she is leading with her mother and winemaker, Marina Cvetic.
Read more about the interview and the family's evolution as winemakers HERE.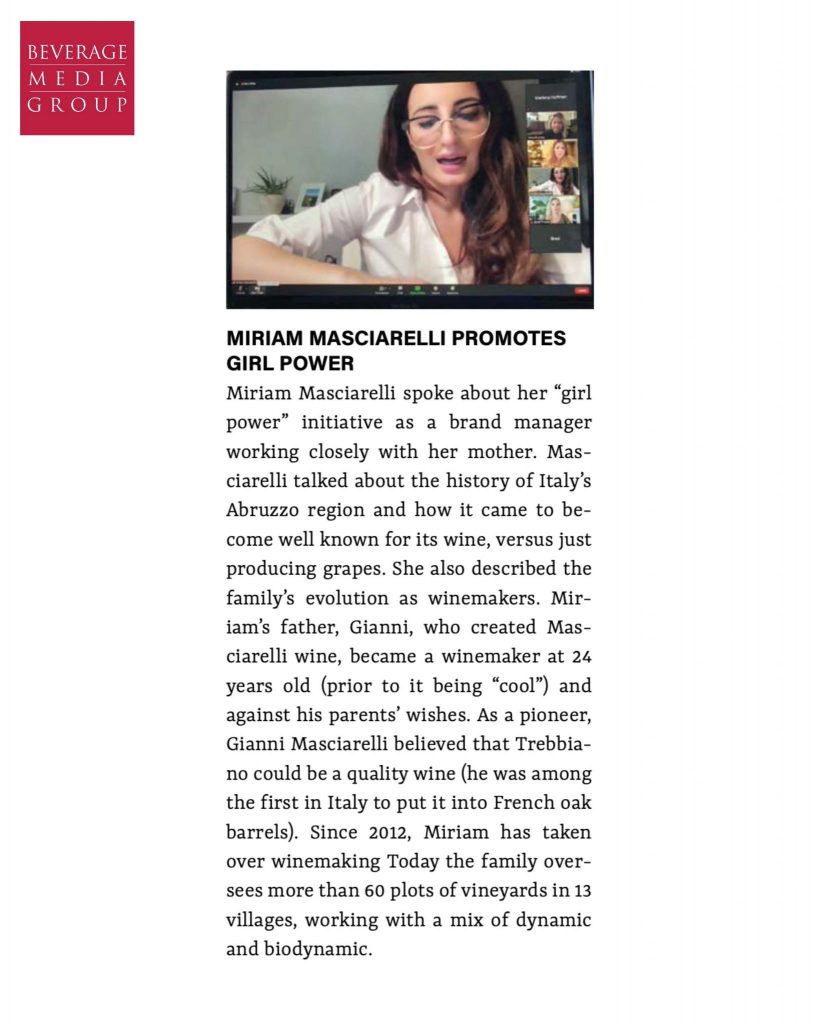 Abruzzo, Italy

Founded by Abruzzo native Gianni Masciarelli in 1981, Masciarelli and its wines have become the standard-bearer for the Abruzzo region, and an inspiration to all emerging Italian wine regions. After a summer in Champagne, Gianni Masciarelli became convinced that world-class wines could be produced in Abruzzo, and through tremendous vision and non-stop innovation, Masciarelli became one of the most admired wineries in Italy.