Vinepair contributor Betsy Andrews wrote an extremely powerful piece illustrating how a more diverse and inclusive wine community will be the key driver for the industry's success moving forward. "In 2020, the second wave of Black Lives Matter brought new energy around diversity, equity, and inclusion," said Andrews. She highlighted a handful of organizations and wineries that have committed to be part of the positive change, including Gary Farrell Vineyards' diversity pledge.
The piece continues by addressing key areas, backed by statistics when possible, that prove that businesses thrive when they offer a more diverse, inclusive and multicultural environment.
It is worth reading the full article AVAILABLE HERE, which speaks to profitability, corporate culture, talent retention, product quality and innovation, and effective marketing.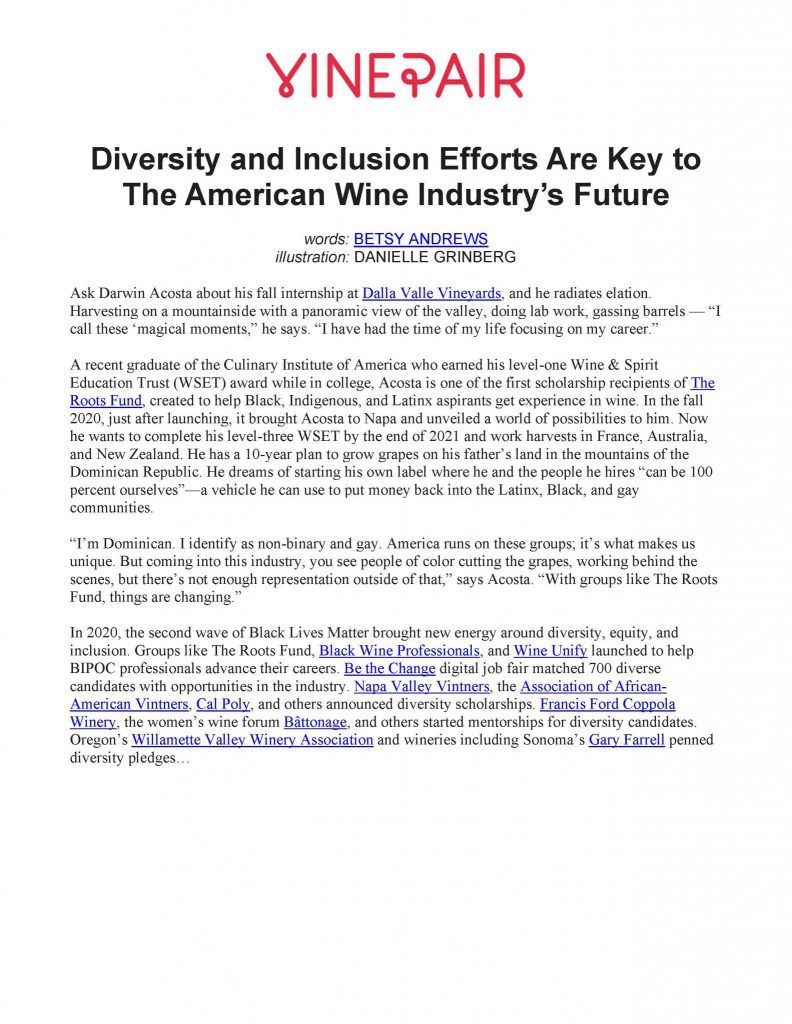 Russian River Valley, California

For over 37 years, Gary Farrell Winery has crafted small-lot artisan wines capturing balance and stylistic elegance from some of the finest vineyard sites in the Russian River Valley. In 1985, Winemaker Gary Farrell released his 55 cases of 1982 Rochioli-Allen Pinot Noir to widespread critical acclaim. Since that release, the team at Gary Farrell Winery has consistently focused on rigorous vineyard selection, outstanding grower relationships, and superior quality fruit. For the past 8 years, the current owners have been dedicated to enhancing Gary Farrell's legacy with a single-minded focus on quality.