The Los Angeles Times compiled a selection of holiday meal experiences that can be delivered locally this season to support the restaurant industry, including New Year's Eve At Home by Wolfgang Puck at Hotel Bel-Air.
The luxury package designed for two people includes Imperial Kaluga caviar, Kumamoto oysters, French black truffle pizza and a bottle of Champagne Bollinger Special Cuvée. It is available to reserve via Tock! Read more about it HERE. Other notable regional publications, including Thrillist LA, also wrote about this package HERE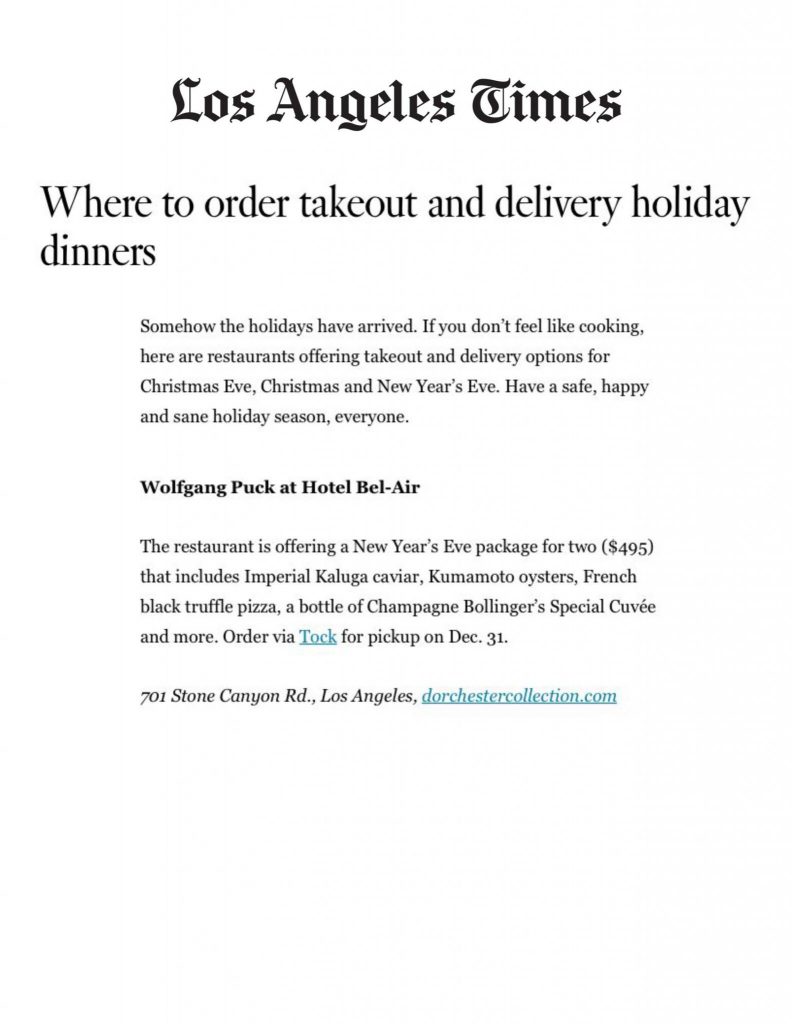 Champagne Bollinger

Champagne, France

From vineyard to bottling, Special Cuvée sees such an extraordinary level of care and attention, it is difficult to place within the non-vintage or, really, any Champagne category. It is a Champagne that stands apart. Within one bottle, all the complexity of flavour, texture and pleasure that Champagne can offer. Special Cuvée is truly a journey of devotion from Bollinger.
Champagne, France

Bollinger is one of the rare Grande Marques that's still family owned. Known for its rich, elegant and polished style of Champagne, their outstanding wines are the result of rigorous attention to detail and incredibly labor-intensive practices that few houses are willing to undertake. Underscoring its excellence, Bollinger has remained British secret agent James Bond's Champagne of choice since 1973.