Forbes published a cocktail story highlighting great Cognac based recipes to make this winter. The Ragnarok, developed by Wonderbar Beverage Director Jessica Gonzalez, features Åhus Aquavit as a key ingredient.
As background, she had the opportunity to taste styles and brands of aquavit that weren't available in the US during a trip to Copenhagen and became inspired to develop a few cocktails immediately. She says, I was obsessed." More recently after tasting Åhus Aquavit, which recently became available in New York, "I knew I wanted to create something for Wonderbar with it. It's definitely pushing the clientele here a bit, but I hope they love it as much as I do." See the recipe and full story HERE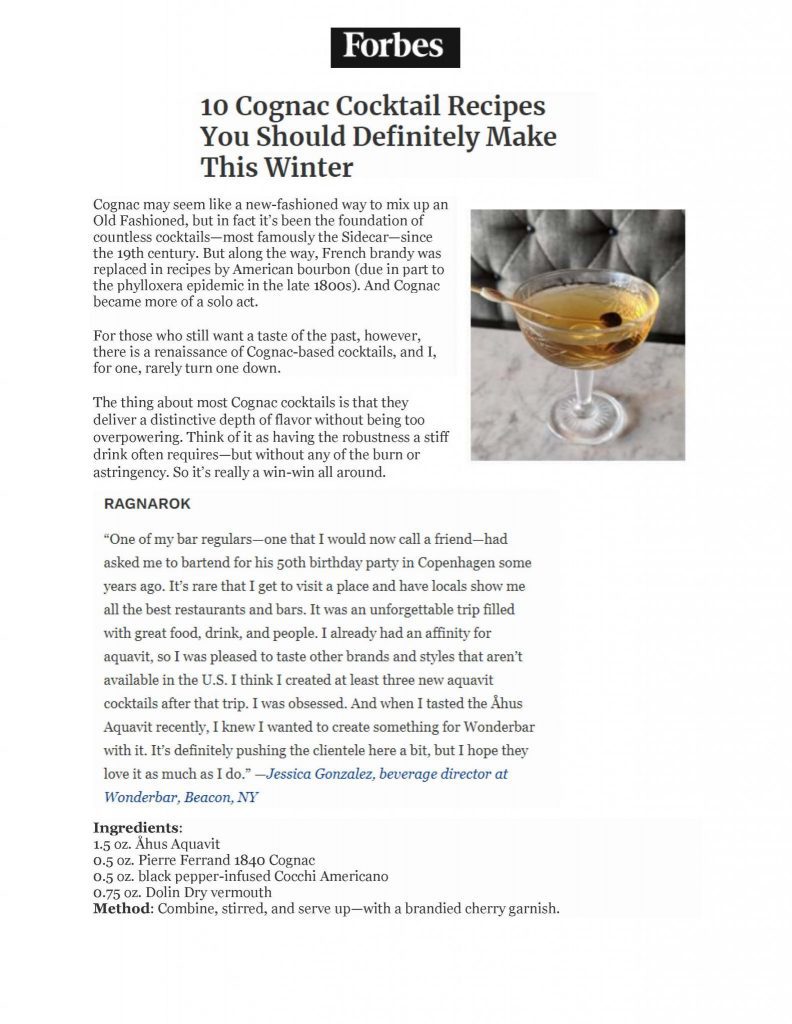 Ahus

Åhus Akvavit is the cultivation of over a century of locally honed distillation methods and recipes from its provenance and namesake Åhus. In the center of the tiny seaside village in southern Sweden lies the Spiritchurch, a functioning distillery built in 1906. For many years, all Swedish akvavits were produced at this location. Today, the same sacred location opts to specialize in the production of only one akvavits: Åhus. The spirit has come to embody the finest expression of the village's unique heritage and dedicated craftsmanship.