California Homes magazine featured Chateau Montelena in its October 2020 issue in a story that explores wine tasting experiences to consider this fall (which was published before the recent Glass Fires caused destruction in the area). The writer describes Chateau Montelena as one of the most storied wineries in Napa Valley, which consistently produces some of the finest wines in California. The write up also provides a historical overview of the infamous Judgement of Paris tasting and outlines three different wine tasting experiences on property.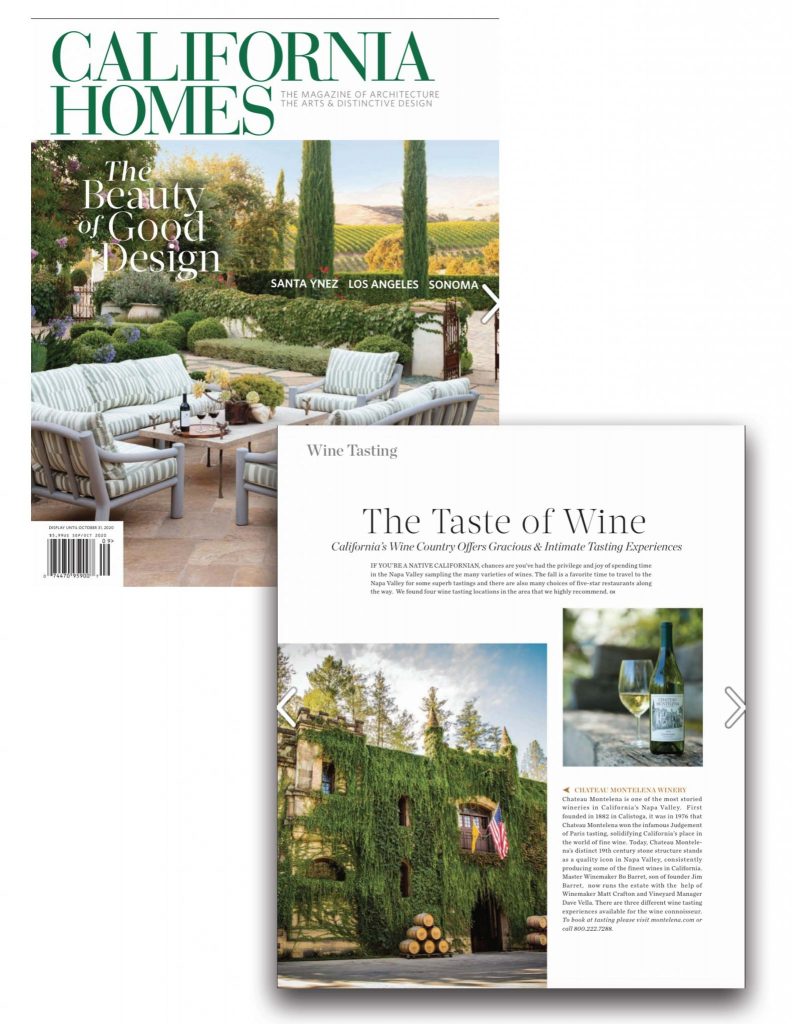 Calistoga, Napa Valley, California

In 1976 Chateau Montelena put California at the forefront of the wine world. That year a who's-who of the French wine establishment gathered in Paris for a blind tasting of French and American wines. When the scores were tallied, the top-ranking white wine was Chateau Montelena's 1973 Chardonnay. Montelena today continues to be a quality benchmark in Napa Valley, producing some of the finest Cabernet and Chardonnay in California.