MassLive published a story recommending wines to sip on during football season, including Chateau Montelena Chardonnay. In the spirit of competition, Montelena is suggested because of its infamous 1976 blind tasting win, now referred to as The Judgment of Paris, when the winery's 1973 Chardonnay earned top marks against the more highly regarded French wines. Read the rest of the story HERE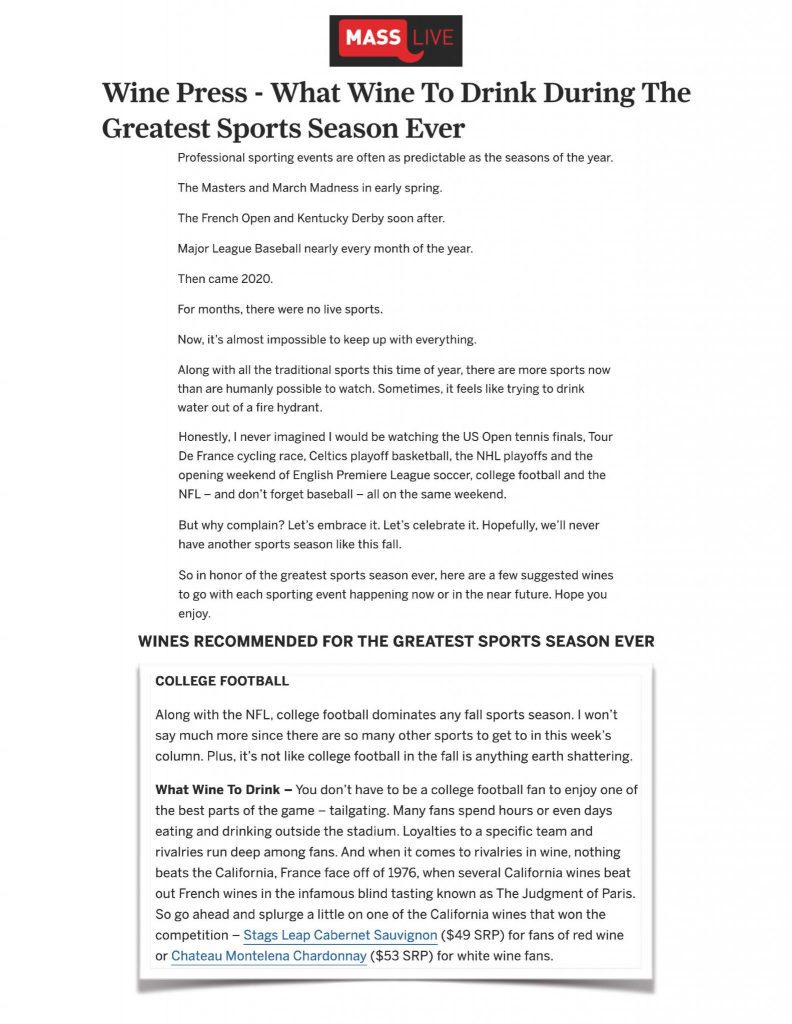 Chateau Montelena

Napa Valley, California

A true icon. The Napa Valley Chardonnay is the wine that put Chateau Montelena and Napa Valley at the forefront of the wine world in 1976, in what is now memorialized as "The Judgment of Paris." To great disbelief, the Chateau Montelena Napa Valley Chardonnay was the top-ranking wine against four white Burgundies and five other California Chardonnays. And as they say, the rest is history.
Calistoga, Napa Valley, California

In 1976 Chateau Montelena put California at the forefront of the wine world. That year a who's-who of the French wine establishment gathered in Paris for a blind tasting of French and American wines. When the scores were tallied, the top-ranking white wine was Chateau Montelena's 1973 Chardonnay. Montelena today continues to be a quality benchmark in Napa Valley, producing some of the finest Cabernet and Chardonnay in California.