Forbes published a wine roundup singing the praises of red wines to reach for at your next summer BBQ. The story suggests considering pairing "grilled red meats and thick sauces" with New World Cabernets, such as Chateau Montelena 2017 Napa Valley Cabernet Sauvignon. Read the full list of recommendations HERE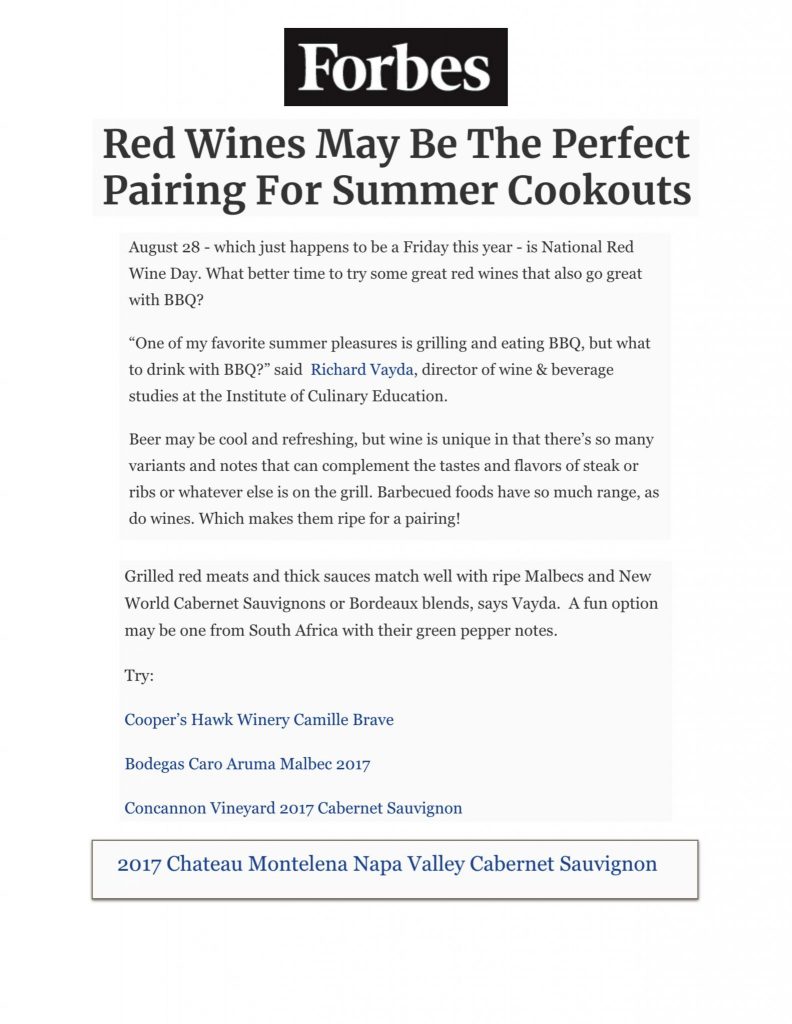 Chateau Montelena

Napa Valley, California

The Napa Valley Cabernet Sauvignon is a medium-bodied wine offering notable raciness up front, compelling freshness and depth of flavor. The earthy, complex and concentrated Cabernet Sauvignon is softened by the judicious addition of Merlot. This is a wine that delivers immediate pleasure upon release.
Calistoga, Napa Valley, California

In 1976 Chateau Montelena put California at the forefront of the wine world. That year a who's-who of the French wine establishment gathered in Paris for a blind tasting of French and American wines. When the scores were tallied, the top-ranking white wine was Chateau Montelena's 1973 Chardonnay. Montelena today continues to be a quality benchmark in Napa Valley, producing some of the finest Cabernet and Chardonnay in California.