The Aspen Times wrote a story highlighting a new limited edition wine from Ponzi Vineyards. The wine, Together, is a 2017 Pinot noir with 100% of profits dedicated to supporting the advocacy and protection of human rights, in particular to those of women of minority. The winery's owners, sisters Anna Maria and Luisa Ponzi, strongly believe in the power of celebrating and empowering women of all races and backgrounds to inspire unity and affect positive change, and they felt creating a limited edition release was a natural way that they could proactively support these efforts. Read the full story HERE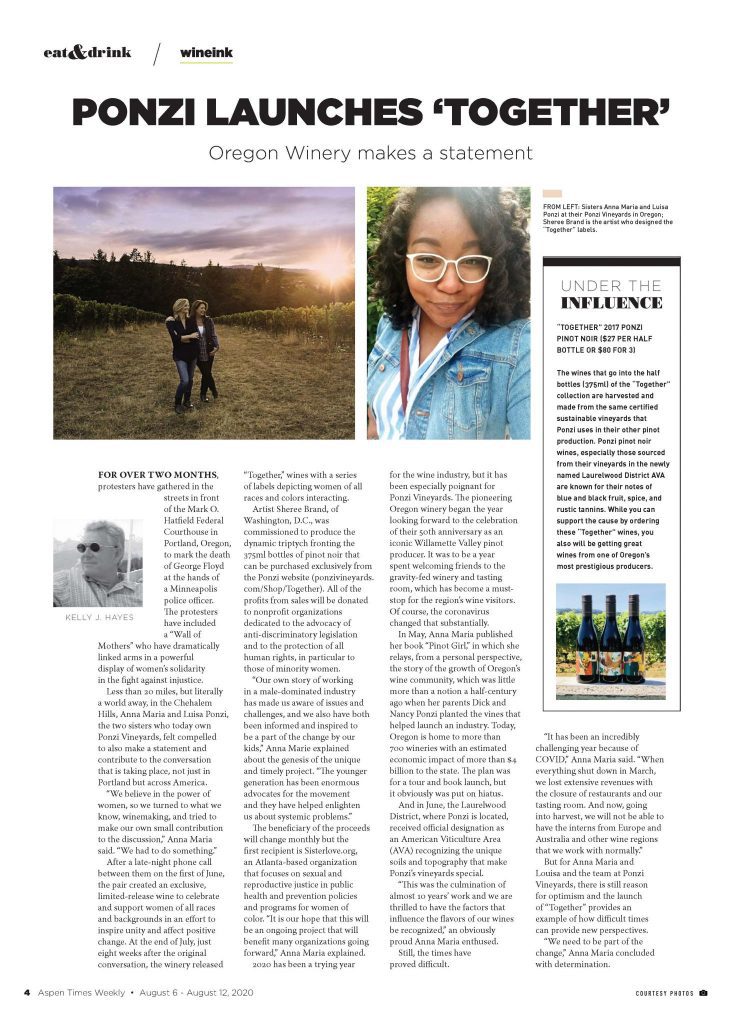 Chehalem Mountain AVA, Willamette Valley, Oregon

Dick and Nancy Ponzi helped put Oregon on the map in the United States and the world, and the Ponzi family has worked continuously for over 50 years leading and innovating in the region and, in the case of Pinot Noir, across the country and indeed the world. Today winemaker Luisa Ponzi continues her work of the last 30 years with the family of Champagne Bollinger, which acquired Ponzi Vineyards in 2021.