As the country's leading lifestyle culinary publication, Food & Wine knows that readers are constantly seeking exciting, refreshing ways to enjoy fresh summer produce this season and tips on wines to enhance them. In this spirit, Senior Wine Editor Ray Isle shares his suggested wine pairings with different styles of salad dressings.
Ponzi Vineyards Pinot Gris 2018 is selected as a great sipper with a ranch-style dressing as the wine's acidity will balance out the richness. He adds, "Ponzi's interpretation is spot on, with kumquat and nectarine flavors and flinty finish. It's ripe and rich, but the fresh acidity keeps everything lifted and alive."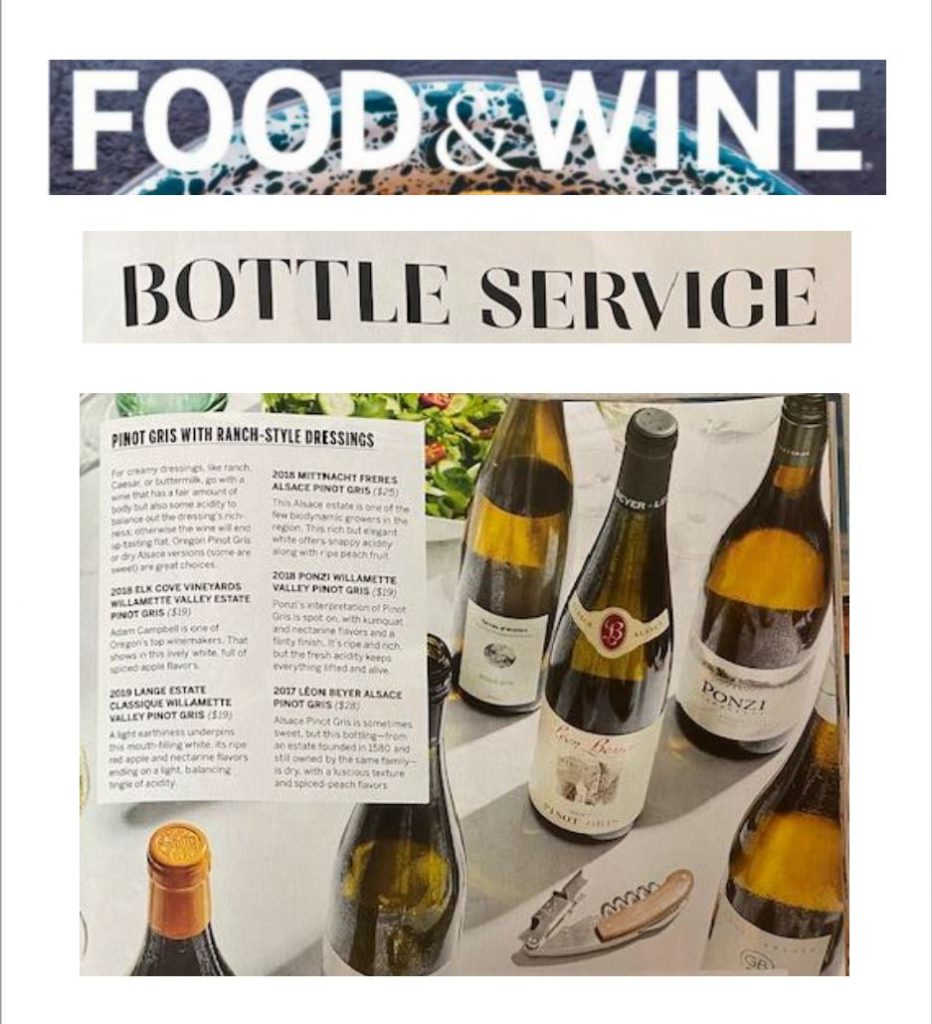 Ponzi Vineyards

Willamette Valley

One of the original and most recognized Oregon and U.S. Pinot Gris producers, Ponzi was a major influence in establishing Pinot Gris as the first quality white grape variety in Oregon. Ponzi's Pinot Gris is an irresistably aromatic and expressive wine, and serves as a first encounter for many wine drinkers with Oregon wines and the Ponzi estate.
Chehalem Mountain AVA, Willamette Valley, Oregon

Dick and Nancy Ponzi helped put Oregon on the map in the United States and the world, and the Ponzi family has worked continuously for over 50 years leading and innovating in the region and, in the case of Pinot Noir, across the country and indeed the world. Today winemaker Luisa Ponzi continues her work of the last 30 years with the family of Champagne Bollinger, which acquired Ponzi Vineyards in 2021.