While unable to travel to France to celebrate Bastille Day this year, Forbes published an article suggesting ways readers could still celebrate. One of the fun ways to get into the holiday spirit is to imagine that you're in the French Riviera with Château Minuty!
Like the leading beach clubs and restaurants in Saint-Tropez, you can get one step closer to the Riviera by adding ice to a large wine glass and sipping rosé. Francois Matton, the co-owner of Château Minuty, the top-selling premium rosé in France, explained "This rosé cooler is perfect for those really hot days when you want to get outside, put on a play list and mentally just be somewhere else." Read the full story HERE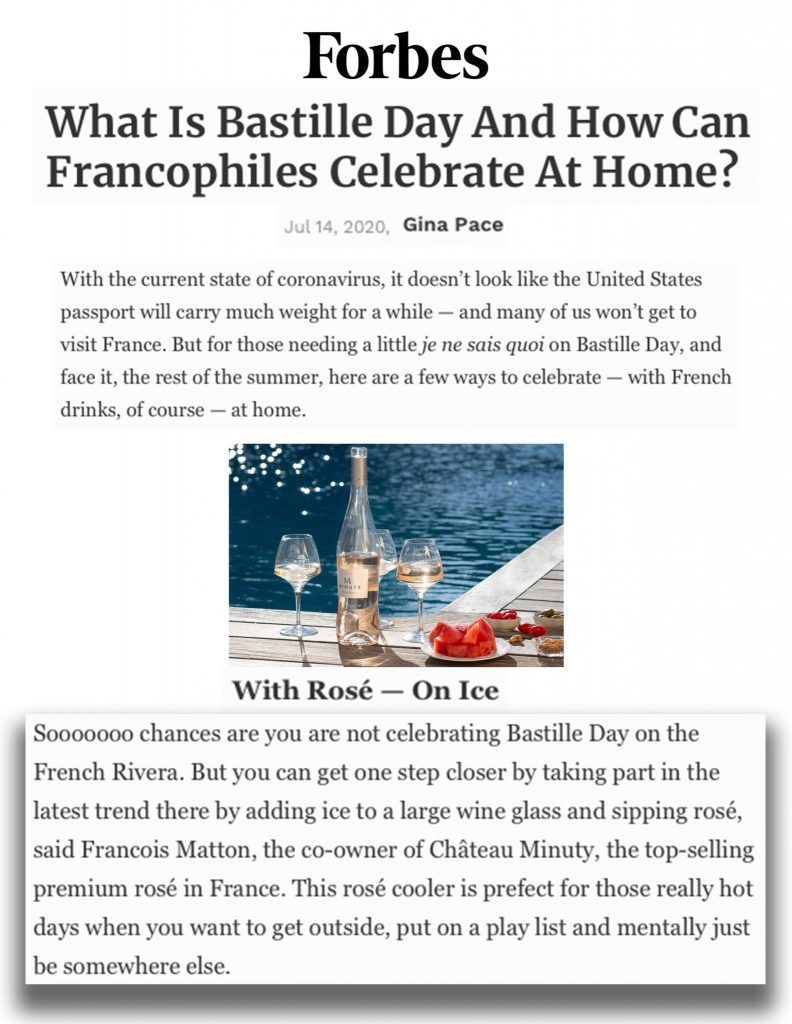 Côtes de Provence

Château Minuty is the global leader in Côtes de Provence rosé, and beyond that it can be argued is the most important estate in the history of Provence rosé. The Saint-Tropez based, family owned estate has been, since its founding, one of the quality leaders for the region. Minuty then became one of the most visible producers in the second half of the 20th century, a result of quality production and commercial foresight when no one in the region could imagine the global phenomenon Provence rosé would become. And then in the last two decades, Minuty defined the vision for and led the unbelievable growth in Provence rosé around the globe.