Champagne Bollinger PN VZ15 (94 VM)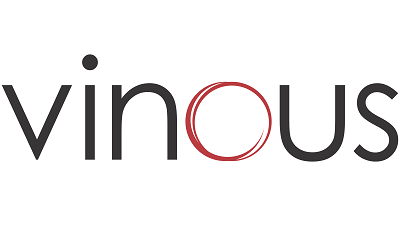 "A fabulous Champagne, the NV PN VZ 15 is a new wine from Bollinger and the first addition to the range in over a decade. As the name implies, it is a 100% Pinot Noir built on a core of fruit from Verzenay and based on the 2015 vintage. Bollinger's most iconic wine is of course the super-rare and expensive 100% Pinot Noir Vielles Vignes Françaises. A few years ago, Bollinger set out on a path to exalt the unique characteristics of their Pinot. For this project, the four leads of the winemaking team headed by Cellar Master Gilles Descôtes and Deputy Cellar Master Denis Bunner were tasked with each creating a new cuvée. The conditions: the wine had to be non-vintage, 100% Pinot Noir and possible to offer at both an affordable price and with some scale. The four wines were tasted blind and the winner is the new PN VZ 15, the first in a series of upcoming releases that will explore the many shades of Pinot at Bollinger. I tasted it recently with Bunner and General Manager Charles-Armand de Belenet and was super impressed.
Bright and vibrant on the palate, the PN VZ 15 captures all of the Pinot richness that is such a Bollinger signature but with the freshness and verve that make Pinots from Verzenay so distinctive. Rich red fruit, mint, dried flower and spice notes play off bright acids and veins of saline-drenched minerals in a display of aromas, flavors and textures that dazzle all the senses. Think of it as a baby VVF, but with the tension of Verzenay. The blend is approximately 50% Verzenay and 50% Aÿ, Bouzy and Louvois, done about half in steel and half in oak. This release is based on the 2015 vintage (50% of the blend), with reserve wines that go back to 2009, including 20% from the reserve magnums Bollinger is so famous for. This bottle was disgorged in November 2019 and dosage is 7 grams per liter, about average for Bollinger today.
As I have written before, many of Champagne's big houses have embraced the ambitious spirit of grower Champagne with their recent bottlings, wines that often place more emphasis on variety and place than the flagship blended cuvées that are the core of what Champagne has represented in the past. This is yet another example. The new PN VZ 15 is superb, and sharply priced as well, something that is not often the case with new grande marque Champagnes these days. Don't miss it."
Champagne Bollinger

Champagne, France

PN, made entirely from Pinot Noir to underscore the very essence and DNA of the House style, is the first new cuvée added to Bollinger's permanent range since rosé in 2008. Each release of PN, developed as a series to bring Bollinger's unique vision of Pinot Noir to light, will showcase a different cru from the base year that highlights its distinctive terroir and taste. The first edition of the series, PN VZ15, explores the interpretation of Pinot Noir from Verzenay 2015 and features reserve wines dating back to 2009.
Champagne, France

Bollinger is one of the rare Grande Marques that's still family owned. Known for its rich, elegant and polished style of Champagne, their outstanding wines are the result of rigorous attention to detail and incredibly labor-intensive practices that few houses are willing to undertake. Underscoring its excellence, Bollinger has remained British secret agent James Bond's Champagne of choice since 1973.