Conde Nast Traveler included Chateau Montelena in an article covering the best places to visit on a trip to Napa in the wake of COVID. The winery is a recommended as a must-stop winery for those wanting a European-winery feel without the international travel. Read more HERE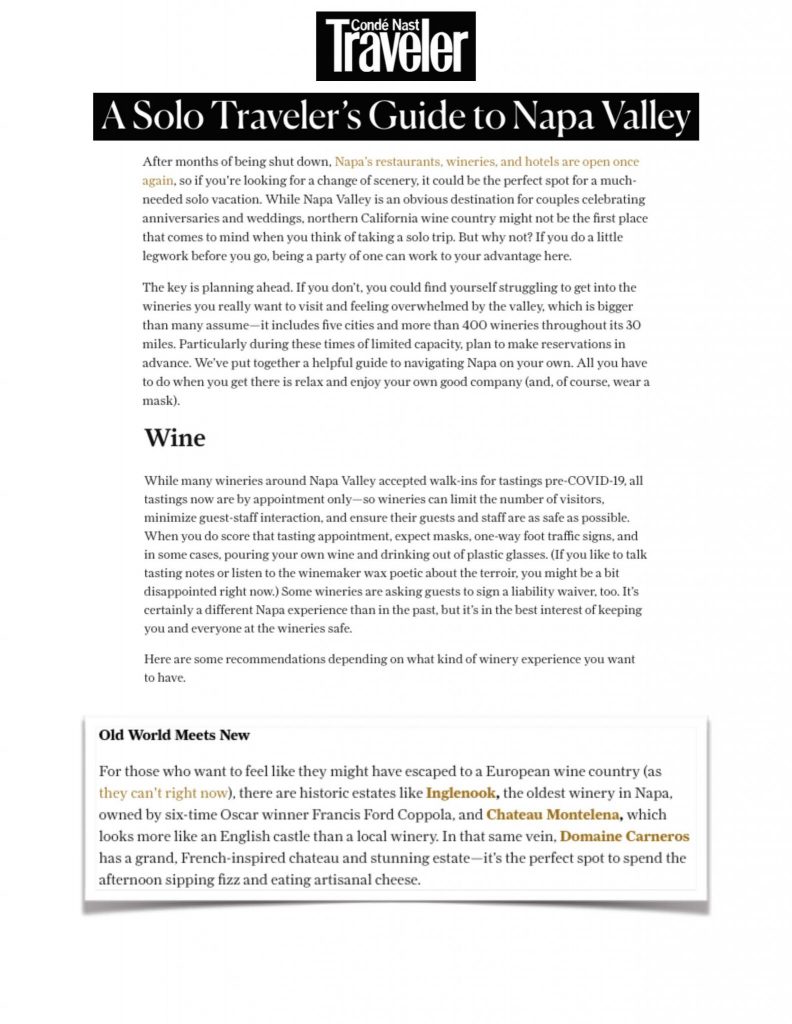 Calistoga, Napa Valley, California

In 1976 Chateau Montelena put California at the forefront of the wine world. That year a who's-who of the French wine establishment gathered in Paris for a blind tasting of French and American wines. When the scores were tallied, the top-ranking white wine was Chateau Montelena's 1973 Chardonnay. Montelena today continues to be a quality benchmark in Napa Valley, producing some of the finest Cabernet and Chardonnay in California.