Delish highlighted their favorite rosés under $25 to stock up on through Labor Day, including M de Minuty 2019. We couldn't agree more with their sentiment that the trademark "Bouteille Provencale," which Minuty created,  "is seriously one of the sexiest bottles we've ever seen." They continue, "the stuff inside is just as amazing, thanks to candied orange and peach flavors and a subtly tart finish." Read the full write up HERE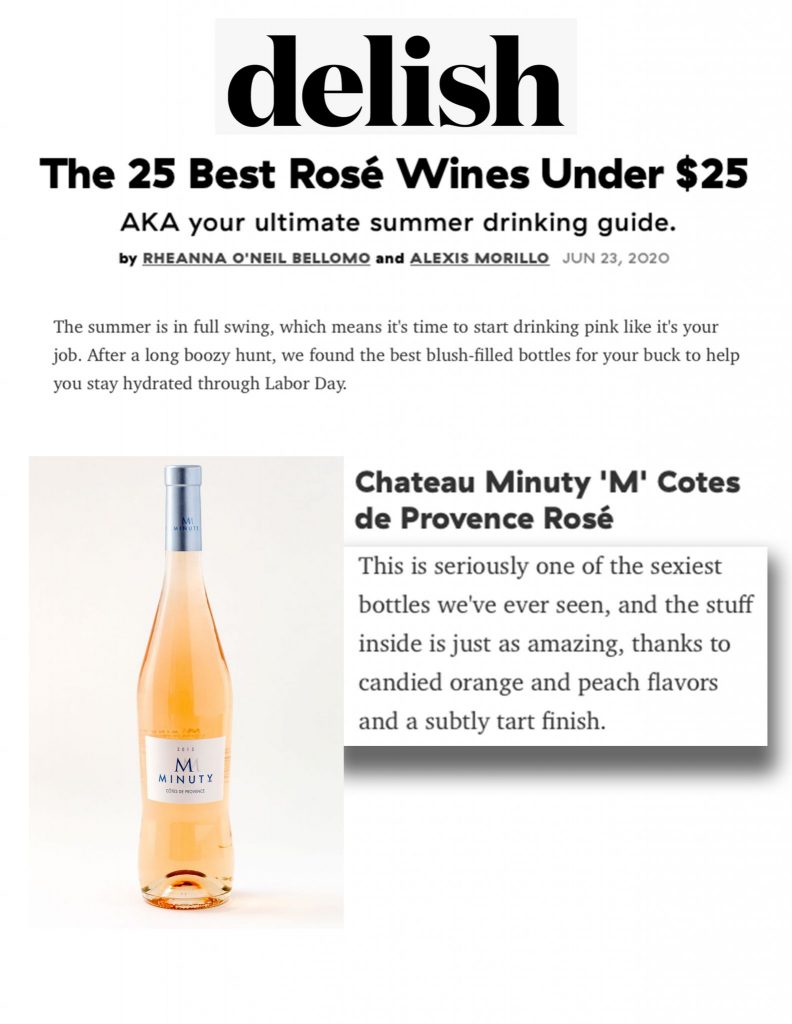 Château Minuty

Côtes de Provence

M de Minuty is the quintessential Côtes de Provence rosé, a style that Chateau Minuty defined,and is the reason behind their success as the world's top producer of premium rosé. Fresh, lively and perfectly balanced, fantastic quality, a glass in hand transports you to the seaside and the French riviera lifestyle, watching the sea and the sky, surrounding yourself with friends and family, and enjoying life to the fullest.
Côtes de Provence

Château Minuty is the global leader in Côtes de Provence rosé, and beyond that it can be argued is the most important estate in the history of Provence rosé. The Saint-Tropez based, family owned estate has been, since its founding, one of the quality leaders for the region. Minuty then became one of the most visible producers in the second half of the 20th century, a result of quality production and commercial foresight when no one in the region could imagine the global phenomenon Provence rosé would become. And then in the last two decades, Minuty defined the vision for and led the unbelievable growth in Provence rosé around the globe.