Vinepair featured Chateau Montelena in an episode of their "Next Round" podcast series. The segment highlighted an interview with Winemaker Matt Crafton as he discussed Montelena's reopening plans, navigating reservation-only tastings and PPE requirements, and looking forward to the 2020 harvest. Listen to the recording HERE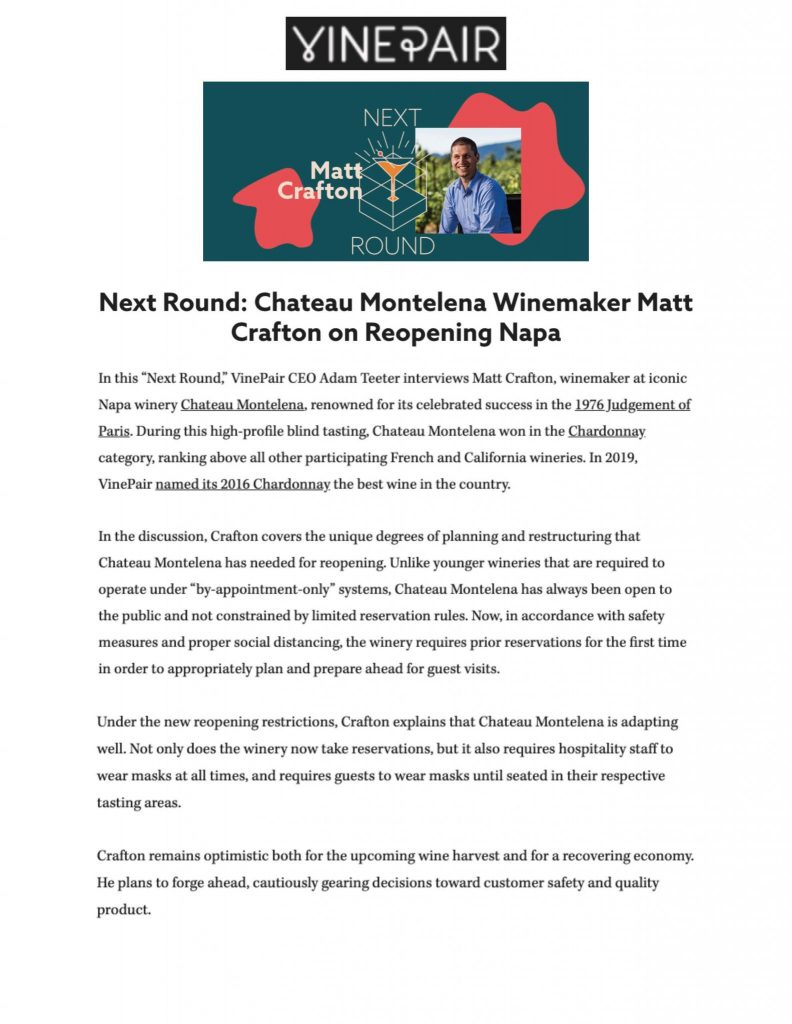 Calistoga, Napa Valley, California

In 1976 Chateau Montelena put California at the forefront of the wine world. That year a who's-who of the French wine establishment gathered in Paris for a blind tasting of French and American wines. When the scores were tallied, the top-ranking white wine was Chateau Montelena's 1973 Chardonnay. Montelena today continues to be a quality benchmark in Napa Valley, producing some of the finest Cabernet and Chardonnay in California.