Texas's Paper City Magazine, the definitive source for fashion, food, home and lifestyle news, reports on the best deals in Houston for the upcoming National Rosé Day so that you can full embrace your #roseallday mantra.
To really experience all the holiday has to offer visit Coppa Osteria, where an exclusive rosé themed brunch from noon to 3 pm will feature Chateau Minuty Rose!

To find out more, read the full article HERE.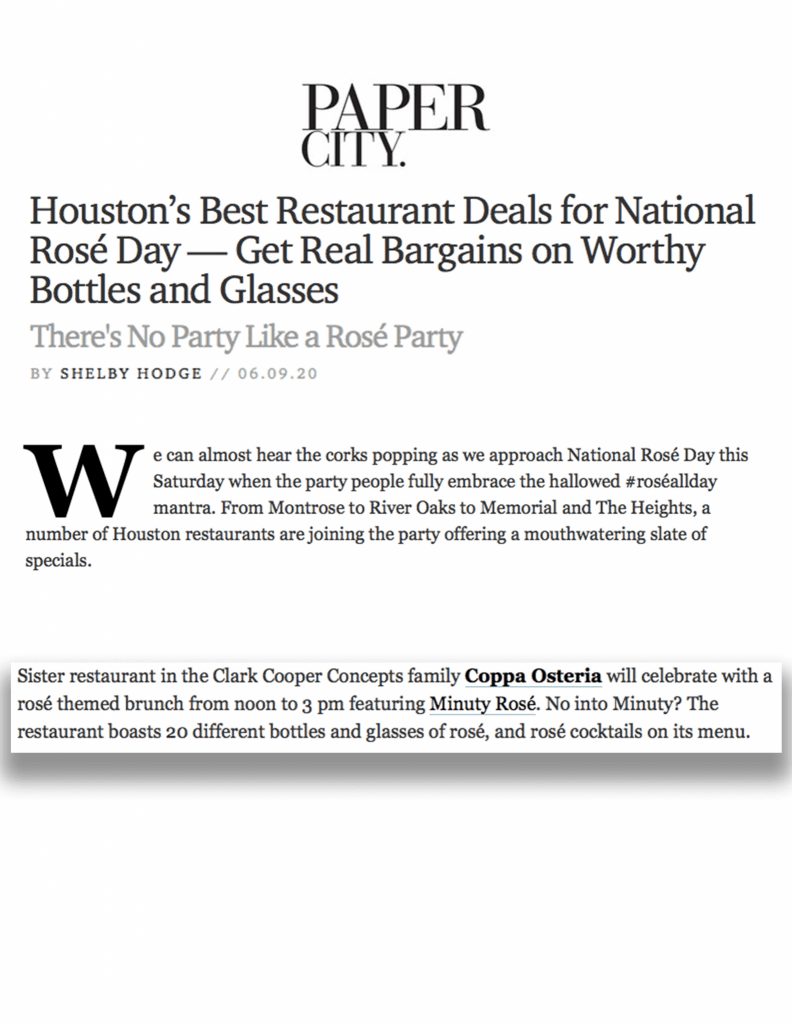 Côtes de Provence

Château Minuty is the global leader in Côtes de Provence rosé, and beyond that it can be argued is the most important estate in the history of Provence rosé. The Saint-Tropez based, family owned estate has been, since its founding, one of the quality leaders for the region. Minuty then became one of the most visible producers in the second half of the 20th century, a result of quality production and commercial foresight when no one in the region could imagine the global phenomenon Provence rosé would become. And then in the last two decades, Minuty defined the vision for and led the unbelievable growth in Provence rosé around the globe.