Modern Luxury, a luxury lifestyle magazine with publications in most large metropolitan areas across the country, has featured Chateau de Nalys and the Chateauneuf-du-Pape Grand Vin Blanc in all editions. National Wine & Spirits writer David Zivan visited the Guigal's new property in the southern Rhone, and wrote about its launch in this dedicated column. In addition to offering history about the acquisition of the property, he highlights the Grand Vin Blanc, adding that "this bottling is the first of what will undoubtedly be some jaw-dropping upgrades at the house." Philippe Guigal is quoted in the story and notes, "I consider the terroir at Nalys one of the best in Chateauneuf." Read the full story here.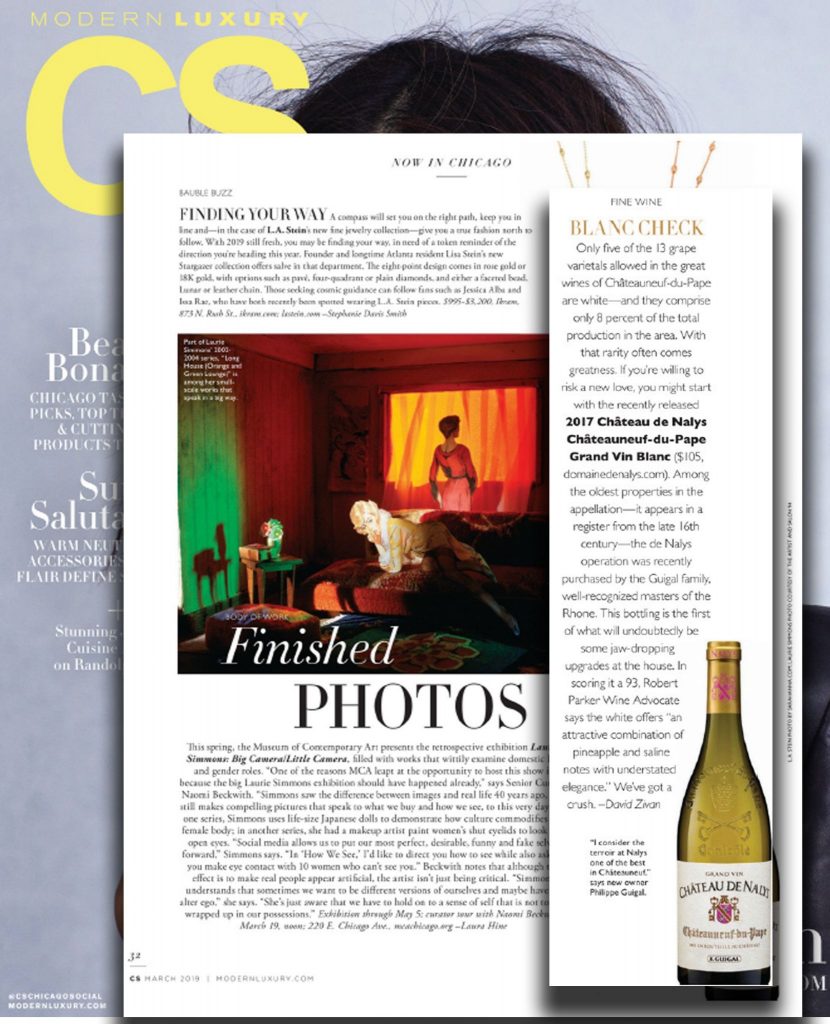 Château de Nalys

Châteauneuf-du-Pape

Guigal's mastery of growing and producing white wine varieties in the Rhône Valley is exemplified in this wine of immense breadth and power, elegance and expression.  Intensely aromatic nose of white flowers, citrus and a touch of vanilla, on the palate the presence is undeniably penetrating, with a deep minerality joining the notes above.
Châteauneuf-du-Pape, France

Since its creation in 1946 by Etienne Guigal, the Guigal family has produced a Châteauneuf-du-Pape. The terroirs of Nalys realize a dream spanning three generations to join this leading prestigious and historic appellation. Marcel and Philippe Guigal will bring passion and rigour, their family quality philosophy, and the ambition of waving the flag of Châteauneuf-du-Pape at the very highest level.