Wine Enthusiast published a story focusing on the extraordinary vintages from 2015 – 2017 across the Rhone Valley. Writer Anna Lee C. Iijima outlines the the differences between the vintages, and what consumers can expect to experience from both northern and the southern Rhone offerings with each year. The Guigal 2015 Crozes-Hermitage (91 Pts) is among the standout wines she encourages readers to invest in to cellar and drink for years to come, adding that "The nose is subtle on this elegant Syrah but the palate opens gradually to introduce layer upon layer of silky, sun-kissed blackberry and plum flavors." You can read the full story here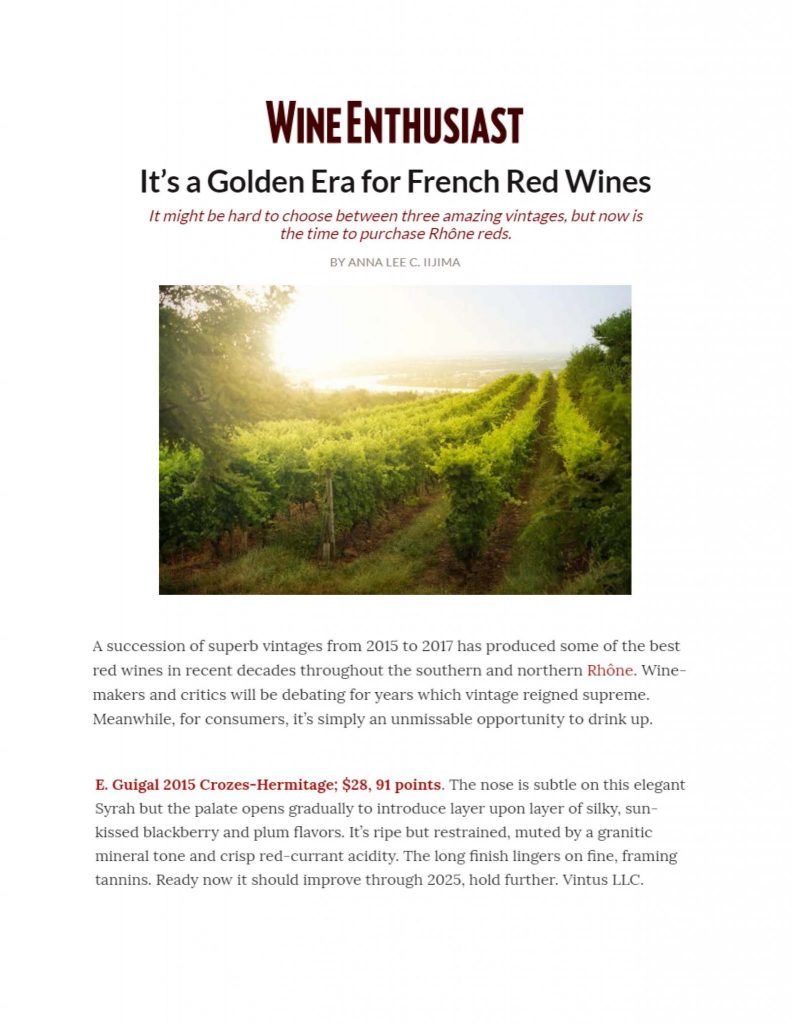 E. Guigal

Crozes-Hermitage

Crozes-Hermitage can be considered the gateway to the red and white wines of the Northern Rhône Valley. The reds, which are the majority of production, have wonderful warm flavors of red and black fruit, and typical Syrah pepper, spice and savory notes.
Rhône Valley, France

The more you learn about the Guigal family, the more astounding becomes their story.  Their wines are the benchmarks for every Rhone appellation, and over the last thirty years they have become arguably the most lauded producer in the world.  Year after year the Guigal family produces wines of exceptional quality that in all classes offer exceptional value.