Catering to those looking to drink pink this Valentine's Day, the Guigal Cotes du Rhone Rosé was chosen as "Wine of the Week," by local Wisconsin online news outlet The La Crosse Tribune. Wine columnists Chris and Sherry Hardie noted that the Guigal family is a notable Rhone Valley producer and that although the wine is light pink it's "is full-bodied with berry and orchard flavors." Chris and Sherry advised that the rosé is very food friendly as well. The full write up can be found here.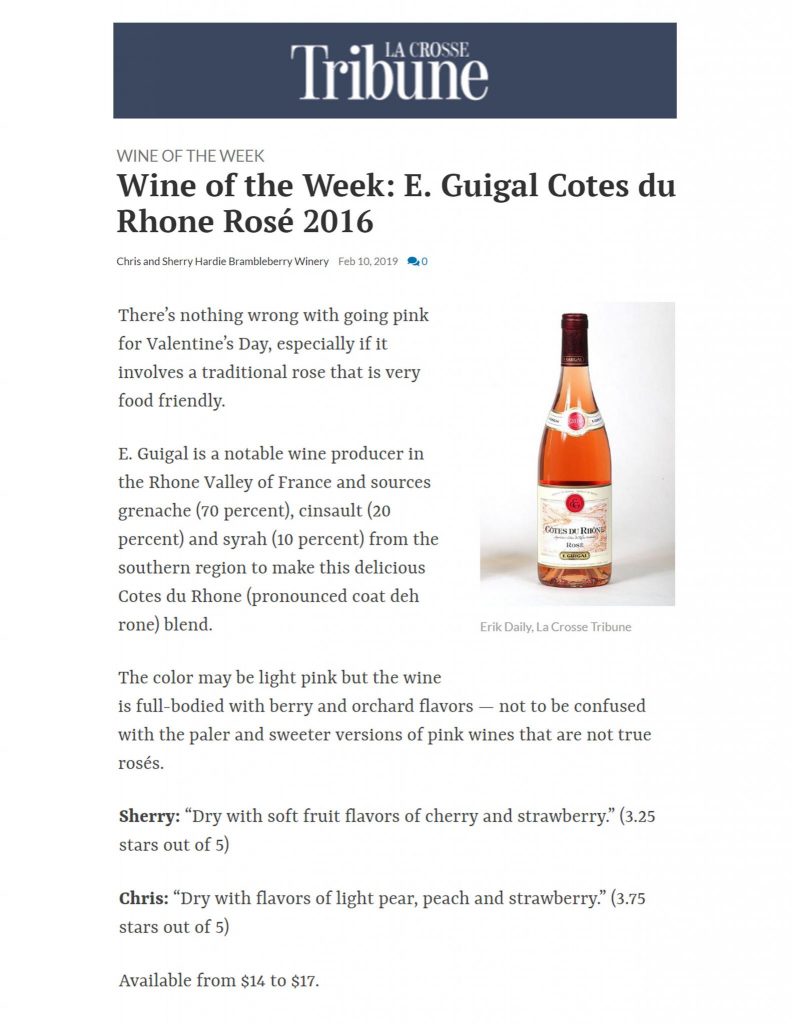 E. Guigal

The Guigal family has made serious rosé wines since the 1940s, and their Côtes du Rhône Rosé, like all their Côtes du Rhône wines, is humble in name only. The wine bursts with irresistible fresh red fruits and yet is also long and satisfying. Because of its quality and body, it's a rosé that you can bring to the table, and do so all year long. It is a rosé that offers both refreshment and pleasure.
Rhône Valley, France

The more you learn about the Guigal family, the more astounding becomes their story.  Their wines are the benchmarks for every Rhone appellation, and over the last thirty years they have become arguably the most lauded producer in the world.  Year after year the Guigal family produces wines of exceptional quality that in all classes offer exceptional value.